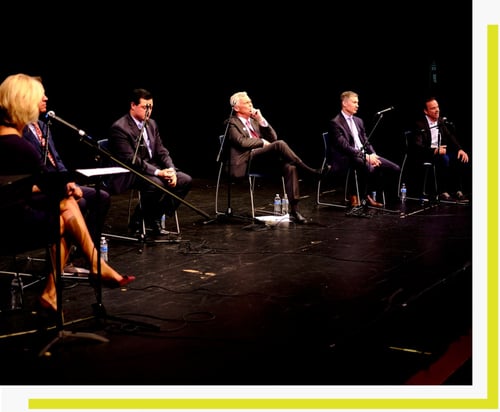 Elections are a great time to talk about the strengths and challenges our state faces and the vision for our community. While candidates spend lots of time talking about jobs, the economy, and education, they rarely talk about arts and culture as part of their vision. Seeing the need to make arts and creativity part of the discussion, Connecticut Arts Alliance (CAA) and the Connecticut Alliance for Arts Education (CAAE) launched Create the Vote CT. The Arts Council of Greater New Haven is proud to co-chair and co-sponsor this nonpartisan initiative.

Gubernatorial Candidate Forum
On Tuesday, July 31, Create the Vote CT hosted the first ever statewide public gubernatorial candidate forum about arts, culture, and the future of Connecticut's economy.
Listen to the conversation and watch the livestream
Resources
Articles & Research
Useful links
Have a question? We've got answers!