Friday, June 21, 2019
Registration now open for artists and venues!
We believe in the power of music! Don't you? Come celebrate the summer solstice with song!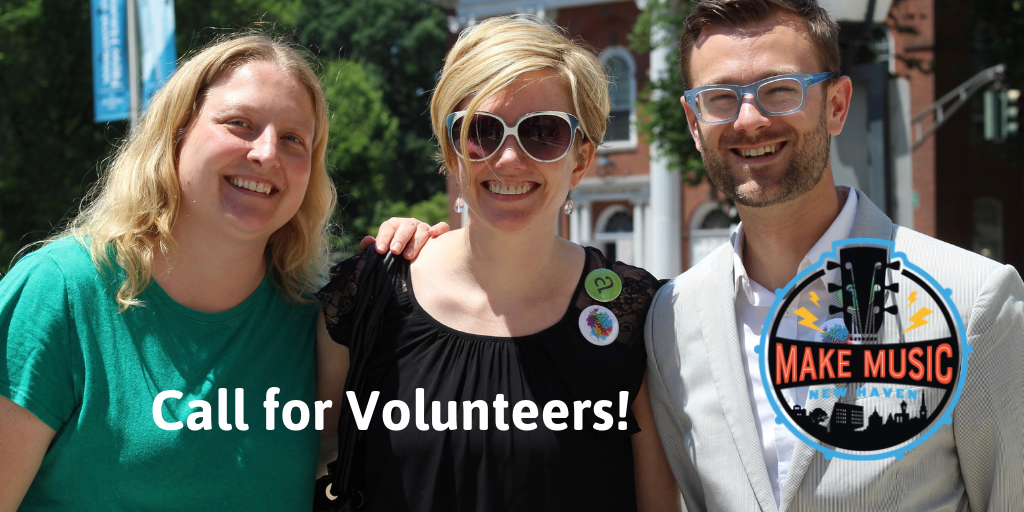 Support the Music
Volunteer with Make Music New Haven!
We're looking for volunteers to help with Make Music New Haven!
We need music fans who want to help us publicize during the first few weeks of June by distributing flyers and event listings and spreading the word about the festival.
We also need folks who want to spend June 21, the day of the festival, hopping from one great concert to the next, taking pictures, live-streaming, and handing out surveys.

If you are interested, email newhaven @ makemusicday.org to sign up. We invite all community-minded music makers and music lovers to get involved. We hope you will join us!
More About Make Music Day
Make Music New Haven is a part of the international Make Music Day movement which brings free, community-wide, musical celebrations to hundreds of cities worldwide. Every year, the celebration is held on June 21, the summer solstice, in more than 800 communities around the world.

The event is an all-ages, all-inclusive celebration of music held at locations around Greater New Haven. Sidewalks, gardens, parks, front porches, plazas and public spaces throughout the city become stages, and special signature events offer everyone a chance to participate.

Unlike a typical musical festival, Make Music concerts are put on by anyone who wants to perform and enjoyed by everyone who wants to attend. This do-it-yourself festival is a chance for local artists and venues of all kinds to join forces to make music for and with the community.

Any musician--amateur or professional, young or old--is invited to take part. Likewise, businesses, neighbors, schools, churches, and organizations of all shapes and sizes can sign up to offer their outdoor spaces as concert locations. All of Greater New Haven is included. Learn more at makemusicnewhaven.org.
Stay in the loop
Subscribe to email updates to make sure you get the details as soon as they're announced.
Thank you to our wonderful sponsors:

News from the 1st Annual Make Music New Haven