Community Bulletin Board
Please note the size limitation of listings is 350 characters with spaces. The Arts Council reserves the right to edit your listing for length or content. The Arts Council provides these listings as a service to the community and is not responsible for the content or deadlines.
Classes, Workshops, Seminar listings should be posted to our online calendar page and is a membership privilege.
Artists
Artists
Opportunities for artists to present work in Downtown New Haven storefront. Artists may display any type of artwork that can be hung on the wall. Accepted pieces will remain on the wall for one month with no cost. Sold pieces will be paid at the end of the month. No commission taken. Pieces that are accepted need to be priced and labeled with artist name, contact info, date, and dimensions. This is ongoing so you may apply monthly. All submissions should be made to Carmella Ricciardelli via text: 203.988.9117, email: mamacantsing@gmail.com, mail: 112 Atwater Street, New Haven, CT 06511 or in person by appointment: 203.988.9117
Artists
Calling All Artists to participate in Apples & Arts. Be one of 40 artists painting and decorating large fiberglass apples to celebrate Southington's 50th anniversary of the Apple Harvest Festival. New deadline for submissions July 6th. Artists' stipends: $500 to paint a large whole apple, $300 to paint a smaller apple core. Go to www.applesandarts.org for a full prospectus and detailed information for submissions. Or call 860-276-1581 for more information.
Artists
2018 Juried Exhibition. September 7 – November 11 2018. Open to artists 18 years of age and older living in Connecticut. Works can be 2D or 3D. Original works completed within the last two years, any medium. Abstract and non-representational works welcome themed on one of four following subjects: 1. Paintings or Illustrations that include and focus on the Carousel 2. Carousel Architecture, Animals, Carvings 3. Best of Bristol 4. Connecticut, past, present, and future. To download entry parameters and application visit: thecarouselmuseum.org
Artists
Connecticut Women Artists 89th Annual National Open Juried Exhibition. This show is open to all women artists of the USA. Original work in painting, mixed media, drawing, collage, printmaking, fiber art, photography, sculpture. For complete information see prospectus online. Submissions: Onlinejuriedshows.com. For more info go to: www.ctwomenartists.org
Artists
The Loft Artists Association presents our 5th Annual Tri-State Juried exhibition "Relishing Restraint" August 17th to September 23rd, 2018. Deadline for entries: July 16, 2018. "Relishing Restraint" will explore how contemporary artists working today have embraced limitations imposed by space,finances, materials, identity, time (or otherwise) to enhance or transform their practice for the better. Our juror, Krista Scenna, is an independent curator and gallerist based in Brooklyn, NY. For the full prospectus and to submit visit here.
Artists
Open submission through July 31, 2018. No Entry Fee. The Woven Tale Press is a monthly online literary and fine arts magazine. The Press mission is to grow traffic to noteworthy artists and writers on the Web; we link contributors works directly back to their websites or blogs. The Press welcomes submissions of painting, mixed media, crafts (including fiber), sculpture, photography, printmaking, and experimental. We pride ourselves on being eclectic. For submission guidelines visit http://thewoventalepress.net/how-to-submit/. Please review current issues before submitting. Website: thewoventalepress.net. Contact person: Editor-in-Chief Sandra Tyler, email (for info only): editor@thewoventalepress.net
Artists
The Bruce S. Kershner Gallery of the Fairfield Public Library would like to invite visual artists to apply to show their work in its dedicated gallery space during the upcoming calendar of rotating exhibitions. Artists interested in applying should visit the website for full information about submitting an application: http://fairfieldpubliclibrary.org/our-community/bruce-s-kershner-gallery/ Also follow us on Instagram to see the gallery and our recent exhibitions: https://www.instagram.com/the_kershner_gallery/
Artist Residencies
Artist Residencies
The Skopelos Foundation for the Arts, an American owned and operated artist studio located on the Greek Island of Skopelos is offering artist residencies for 2018. The studio is equipped for painters, printmakers, clay artists, digital photographers, and videographers. The length of residence is from 2-4 weeks from March-October. The studio is perched high on a hill overlooking the Aegean Sea near the village of Skopelos. Application information: https://.www.skopartfoundation.org.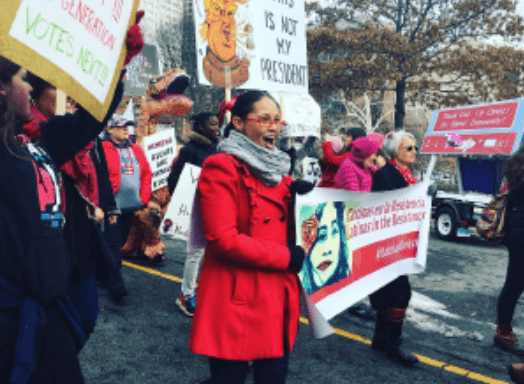 Artist Residencies
The New Haven Land Trust is seeking 4 artists in residence for 4 of our community gardens. The gardens we've selected are strategically located in the hearts of 4 different neighborhoods in New Haven: Fair Haven, Newhallville, The Hill, and Dwight. The goal is to activate these gardens as community hubs of activity, not limited to gardening, but encompassing healthy lifestyle in the broadest sense, including the arts. We are putting out a call for artists to submit proposals for their visions of what artistic element could be added to any one of the 4 unique spaces. Artists of all mediums are encouraged to apply, and particular attention will be given to proposals by artists who grew up or live in the neighborhoods in which these gardens are located. Please use the addresses listed below to scout the sites and get the ideas flowing. Small stipends will be paid to artists in exchange for organizing at least one interactive workshop and curating the artistic element of the garden for the duration of the growing season (through September). The artists in residence will be selected in part by garden coordinators and will work with garden leadership to accomplish their vision, whatever that may be. Use our gardens as your canvas, and build community while doing so! Dates: Summer/Early Fall. Stipend: $500. Available Hub Gardens: 47 Grand Ave. (at Perkins St.), 255 Shelton Ave. (at Ivy St.), 145 Davenport Ave. (at Ward St.) OR 60 Truman St. (at Clover Pl.), 290 Goffe St. (at County St.) To apply please send a resume, cover letter, portfolio or examples of your work by email to stephen.grant@newhavenlandtrust.org
Artist Residencies
The application period for Zion National Park's 2019 Artist-in-Residence program is now open! Applications will be accepted until July 31st. Artists of all mediums are encouraged to apply. While living rent-free in a furnished historic home, Zion's Artist-in-Residence is required to present two public programs and interact with park visitors through open studio hours or while creating artwork on the trails. At the end of their month-long residency, artists have six months to reflect back on their time here at which point the park's superintendent ultimately decides which created piece he'd like to be donated to the park. Artists receive a $300 stipend to cover travel/supplies once their artwork has been received. The Grotto House is in the heart of Zion Canyon and offers artists the wonderful opportunity to be inspired by the towering sandstone walls and gurgling Virgin River. The Grotto House has no phone or internet access so it's a wonderful chance to reconnect with yourself and nature. More information about the program can be found here: https://www.nps.gov/zion/getinvolved/supportyourpark/artist-in-residence.htm Online application ($35), open until July 31st, found here: https://zion.slideroom.com/#/login/program/42397 Questions can be directed to zion_artist_in_residence@nps.gov or 435-772-0184.
Creative Entrepreneurs
You will receive one table to house your wares or you may bring you own display to present in a Downtown New Haven storefront. We will help market your event however we encourage you to also give a shout out to your fans. We will provide coffee and snacks at no cost. Events run once a month, 7 – 9 PM. Dates TBD. Provide photos of work or link to website. You keep all your sales money. All types of items are welcome – t-shirts, albums, candles, etc. All submissions should be made to Carmella Ricciardelli via text: 203.988.9117, email: mamacantsing@gmail.com, mail: 112 Atwater Street, New Haven, CT 06511 or in person by appointment: 203.988.9117
Photographers
Woven Tale Press Photography Competition: Open to film, digital, Polaroid, photo collage, any photographic form. Can include mixed media, as long as the origin of the work is photographic. Cash prizes, first place award, one-week stay in spacious expanded 1909 charming cape in the legendary Hamptons, NY, destination to artists from around the world; home to the Pollack-Krasner House, Parrish Art Museum, contemporary art galleries; accommodations for two; one block walk to train, Atlantic ocean beach and town; full amenities; flexible bookings. WTP is an online and print magazine showcasing artists and writers from around the globe, published ten times a year. In addition, each day we curate a wide variety of content– from interviews, book and exhibition reviews, to seasonal correspondent art-scene roundups, and our flagship artist and writer website spotlight. Visit us daily for latest fine art features! Contest opens July 15, 2018-Sept 15, 2018. For more information go to http://www.thewoventalepress.net/art-competition/
Proposals
Sasaki Foundation leverages design to tackle global challenges—especially those that adversely affect certain communities. If you have ideas on how to tackle climate adaptation, housing or transit inequities, or displacement of residents, apply today for one of our resiliency project awards. The deadline to apply is September 4, 2018. https://www.sasakifoundation.org/call-for-proposals/
Submit a Bulletin Board Listing
Please note the size limitation of listings is 350 characters with spaces. The Arts Council reserves the right to edit your listing for length or content. The Arts Council provides these listings as a service to the community and is not responsible for the content or deadlines. Classes, Workshops, Seminar listings should be posted to our online calendar page and is a membership privilege.
For Individual Artists
Alliance of Artists' Communities Residency opportunities for artists of all disciplines
Art Promote A website with tons of resources for artists such as copyright help, legal help and web design help
ArtDeadlines.com Lists exhibition and fellowship opportunities, commissions, residencies; subscription based
Artist Help Network Resources on artist housing, legal matters, insurance and career help
Artists Health Insurance Resource Center Read their Every Artist Insured booklet explaining the most significant programs and recent reforms within the law, with special emphasis on those that directly impact the lives of artists.
Connecticut Visual Artist Resource Guide The Visual Artist Resource Guide includes a variety of opportunities and resources that are available to Connecticut artists. While the Guide is focused on visual artists, a number of the resources are also relevant to artists of all disciplines
Creative Capital Funding and professional development opportunities for artists of all disciplines
Creative Placemaking This Canadian site features a creative placemaking toolkit, free webinars, case studies and more
Creativz A conversation about what artists in the US need to sustain and strengthen their careers
Drama and Theater Resource Guide Resources about the history and craft of drama and theater, teaching and study resources and theatrical production resources, among many others.
Department of Economic & Community Development, Connecticut Office of the Arts The Office of the Arts develops and strenthens the arts in Connecticut and makes artistic experiences widely available to residents and visitors.
Freelance Taxation Offers articles and tools to help freelance artists with financial management, record keeping and tax preparation
Freelancers Union Nonprofit organization that offers group insurance plans and individual market insurance plans to its members
Harness the Crowd A crowdsourcing how-to. Kickstarter, Indiegogo and Gofundme are all crowdsourcing sites where artists can raise funds to support projects. Harness the Crowd is a community driven resource library to help individuals better understand the crowdfunding process.
New York Foundation for the Arts Comprehensive listing of funding, learning, and exhibition opportunities
Professional Artist A business magazine for visual artists
Res Artis An association of organizations offering residencies in over 70 countries
Resources by Arts Discipline Comprehensive listing of service organizations by discipline
Taking Care of Business Workshop Series Hear presenters from the 2010 workshop series
TheArtCareerProject.com An authoritative website on art careers, schools, and artistic professional growth
Health Insurance
Chamber Insurance Trust Offers free health insurance consultations to Arts Council members
Fractured Atlas Membership organization that offers healthcare options and liability insurance for CT artist members
Accessibility
Accessibility Resources Links to publications and resources to help organizations make the arts accessible to people with disabilities
Artists in Transition One of the most comprehensive sites for arts and health/disability information on the Internet
Additional Arts Resources
Americans for the Arts The nation's leading non-profit for advancing the arts in the US. Provides advocacy, public policy and research information
Arts Ready Emergency preparedness to help cultural organizations create plans for post-crisis sustainability
Center for the Study of Art and Community Establishing relationships between art and the greater community
Community Arts Network Archived information, research and dialogue within the community arts field
Connecticut Arts Alliance The CAA works to foster public education and awareness of the arts, increase funding for the arts, and influence public funding and actions that affect the arts
Culture Hive A UK website devoted to cultural marketing. Articles, tips, and research on marketing the arts
Leveraging Investments in Creativity (L.I.N.C.) National initiative to improve conditions for artists
National Arts Marketing Project Research, webinars, podcasts on best practices in arts marketing
Online Portfolios: How to Setup & What to Include
National Center for Arts Research Data-driven insights to advance the arts
Public Art Archive Extensive database of images and descriptions of public art across the US
Technology in the Arts Exploring the intersection of arts management and technology
Website Setup How to make an online portfolio
Have a question? We've got answers!