THANK YOU FOR MAKING THIS YEAR A SUCCESS
The Arts Awards is our signature event to both support our mission and highlight exemplary accomplishments in our community each year ... plus, it's a lot of fun! Our theme this year celebrated local leaders who strengthen their communities through arts and culture.
EXPERIENCE THE DAY
Photos by Daniel Eugene Photography
Awardees

Rafael Ramos
C. Newton Schenck III Award for Lifetime Achievement in and Contribution to the Arts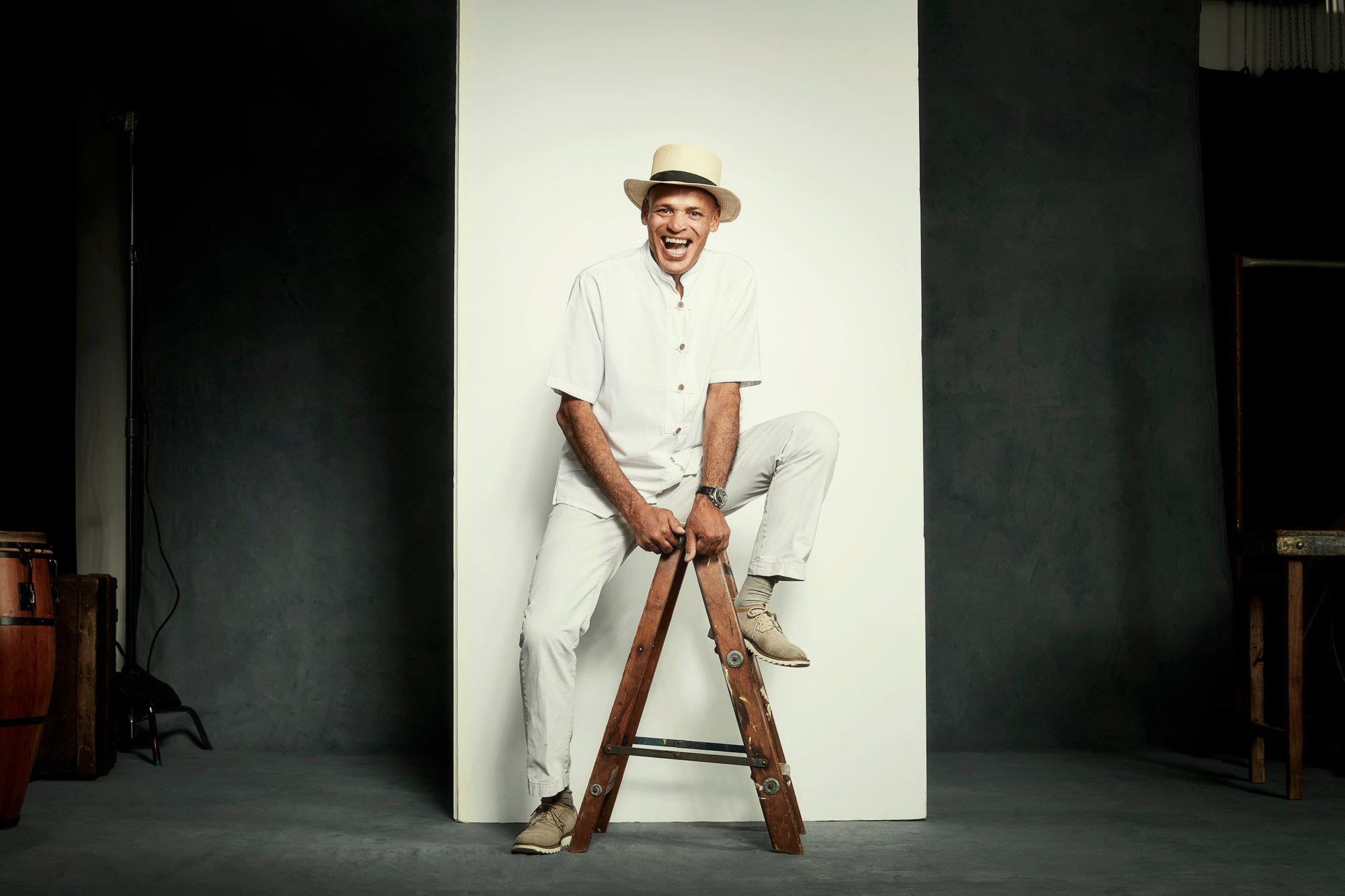 Rafael Ramos founded Bregamos Community Theater in 2000 with the mission of bringing New Haveners together around collective, diverse artistic practice by and for the community. In the nearly two decades since, the space has become a haven for Latinx artists, social justice fighters, anti-racism and anti-poverty work in the arts, and cross-diasporic conversations. In a given month, he hosts community celebrations, performances in English and Spanish, cultural festivals and weekly healing drum circles. While Ramos was raised in the Bronx and has lived in every borough of New York, he has made New Haven very much his home since the 1990s. In addition to his work at Bregamos, he has served as president of JUNTA for Progressive Action, for which he was honored earlier this year.
In a 2013 interview with CT Latino News, he said that he chose the name of the theater because "In Latin America, 'bregamos' means 'We fix it, tweak it, to make it work, to make it happen, by any means necessary, to make a deal, consider it done." Ramos also works for the City of New Haven's anti-blight agency, the Liveable City Initiative (LCI), from which he plans to retire in January.
Amity Teen Center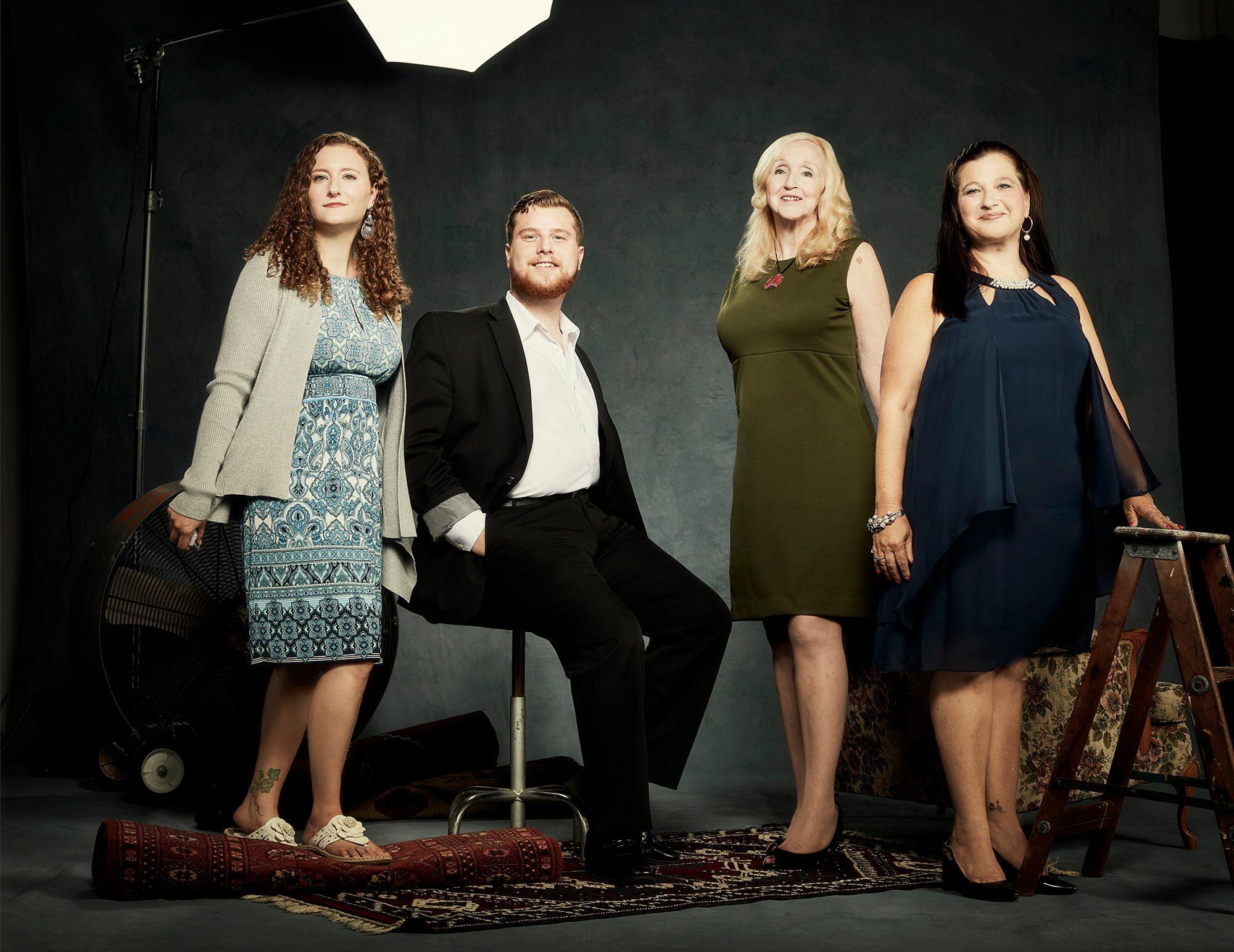 Founded in 1987, the Amity Teen Center strives to provide a creative outlet to teens through music, visual and performing arts through after-school programming, multicultural programs, and an array of community service projects. Its mission is to help local youth develop leadership skills, and also to bring their attention to an increasingly diverse community. It aims to provide a safe location for social and recreational activities.
In its decades serving the community, ATC has become a hub for youth improv nights, comedy nights, slam poetry, visual art and more. Art classes range from open studio to community paint days, where attendees follow step-by-step instructions to create similar canvases with their own individual footprint. The ATC has specific programing that serves high school students between the ages of 13 and 19, with additional options designed for all ages.
Elm City Dance Collective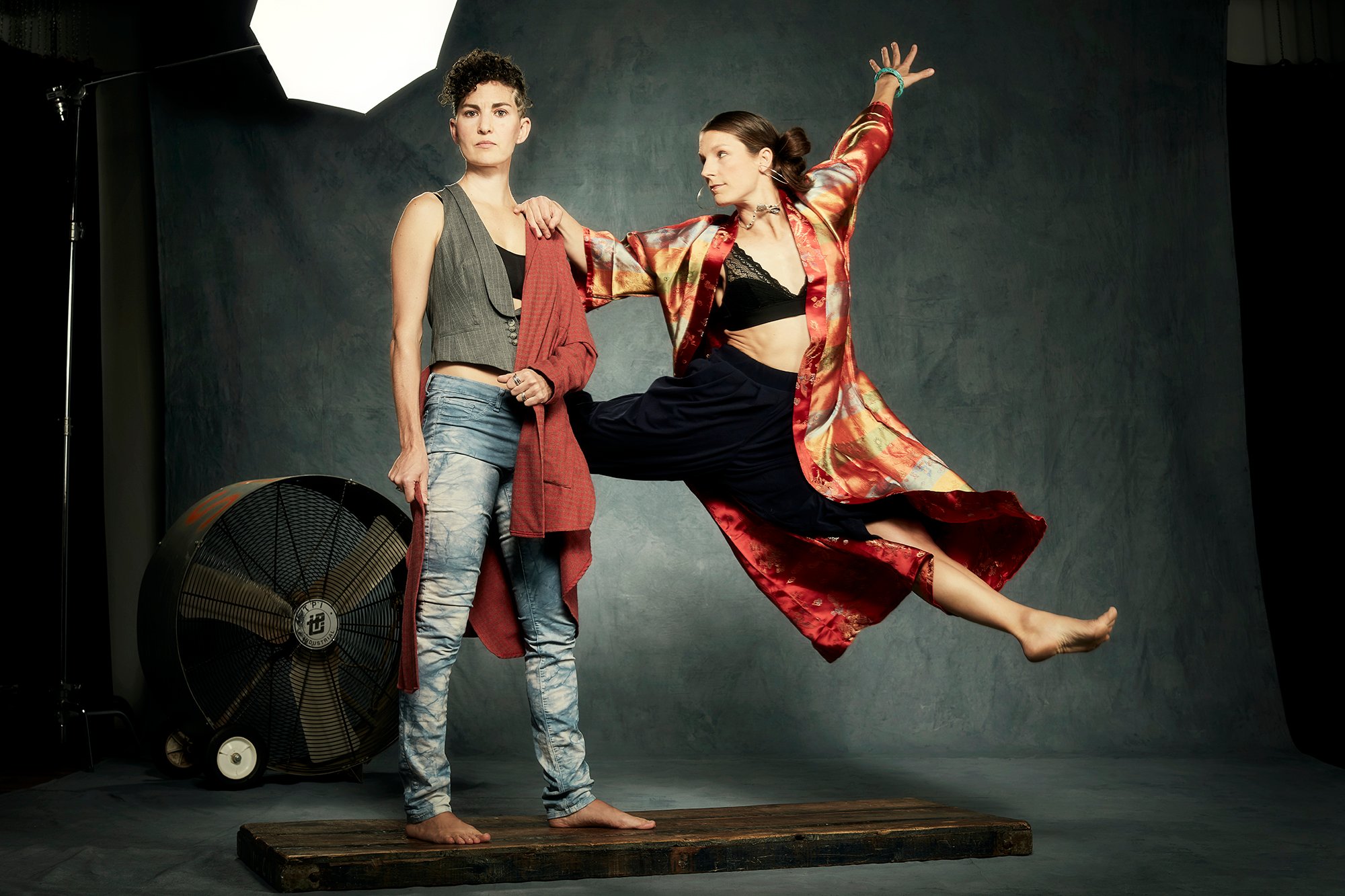 Elm City Dance Collective (ECDC) was founded in 2008 by dance artists Lindsey Bauer, Jennifer Brubacher, Kellie Ann Lynch and Millie VandenBroek with the intention of creating a stronger, more vibrant home for contemporary dance in the greater New Haven area. The founders envisioned an organization that would create contemporary dance experiences unique to New Haven, including classes and workshops, community performance projects, after school programming, open studio showings, improvisation jams, original choreography, and dance productions and performances in traditional to non-traditional spaces.
Since those first days, ECDC has embodied the belief that dance brings people together and is a catalyst for social change, healing and transformation. Through the vision of Artistic Director Kellie Ann Lynch and Programming Director Lindsey Bauer, ECDC is committed to an experiential and collaborative approach to sharing dance. The organization challenges traditional ideas of the art form and seeks to reinvent how dance is experienced. While the collective has performed throughout New England, it is most devoted to serving its home of New Haven.
Elm City Freddy Fixer Parade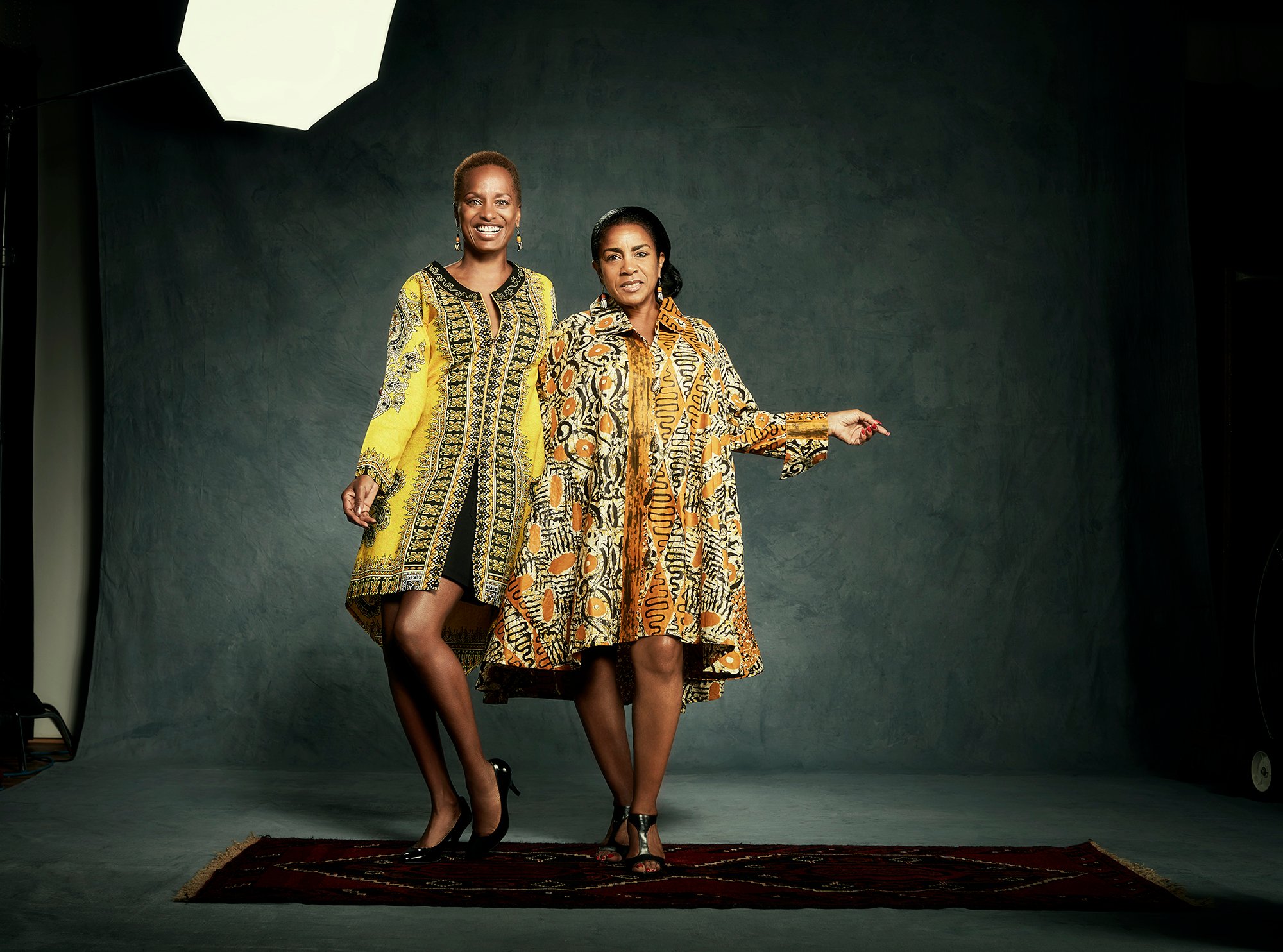 The Elm City Freddy Fixer Parade began as a Dixwell-Newhallville neighborhood clean-up campaign in September 1962, spearheaded by the late Dr. Fred Smith, a respected physician in the Dixwell area. The following May, the first parade unfolded before 7,000 onlookers as a celebration of neighborhood beautification, organized with the assistance of Edward Grant, Edna Baker Carnegie, and Dr. Charles Twyman. By 1972, the parade drew 20,000 people, and its grand marshal was Jackie Robinson. Today, the Freddy Fixer Parade is nationally recognized as one of the oldest Black American parades in the Northeast.
The members of the Elm City Freddy Fixer Parade Committee (ECFFPC) value the celebration of cultural expression and encourage the preservation of African-American heritage and legacy. The underlying goal of ECFFPC is to bring together people from all walks of life to increase international understanding, encourage social cohesion, and celebrate diversity. Its current president is Chaz Carmon, a lifelong New Havener who is also director of Ice The Beef. Petisia M. Adger and Diane Brown, who served as president and vice president respectively from 2017 to 2019, are still members of the parade's Board of Directors.
Hamden Arts Commission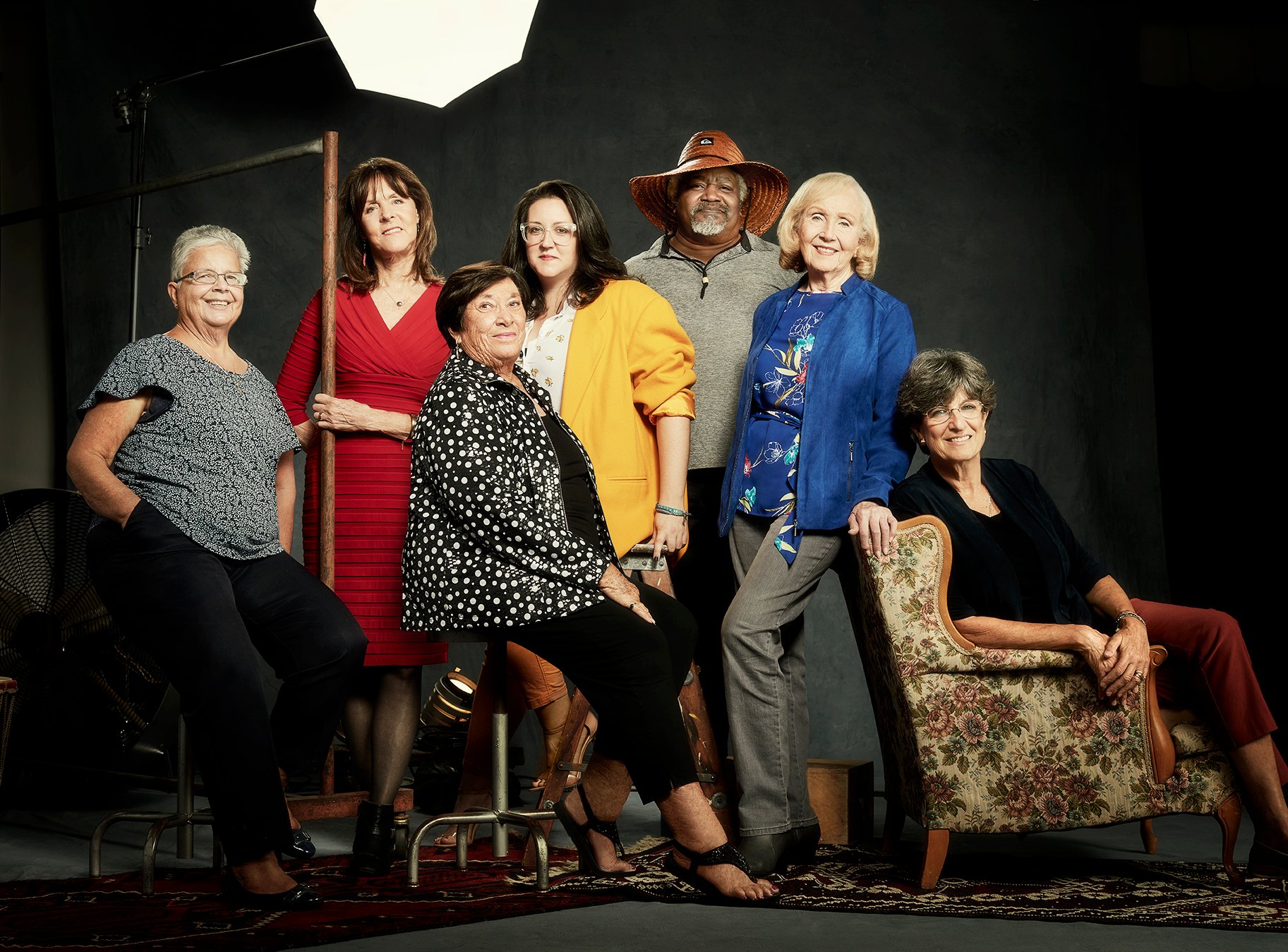 Founded in 1981, the Hamden Arts Commission is a group of 15 volunteers, all appointed by the mayor, who collaborate to bring quality, affordable arts programming to Hamden residents and visitors from surrounding towns. Over the last 38 years the Commission has established vibrant arts programming in the written, visual and performing arts, while it also supports and promotes Hamden's individual artists and arts organizations.
The Commission's signature and well-loved free Summer Concert Series began in 1988 and continues to this day, bringing together, over the years, hundreds of thousands of neighbors, people of all ages, colors and genders, of all ethnic, religious and economic backgrounds, to enjoy the music of local, national and internationally known performing groups. The Hamden Arts Commission's indoor performances, in the fall through spring months, include the Saturday Family Entertainment Series for children of all ages, the Peter C. Herald Sensational Sunday Series which brings seniors together though song, dance and lectures, and the annual Silverbells Celebration which welcomes the holiday season. For the past 33 years the Commission has been hosting its "Salute to Young Artists", an annual performance showcase, exhibition, awards ceremony and celebration of the talents of Hamden's graduating senior students.
Throughout the years and going forward, the Hamden Arts Commission's heart and focus has been, and always will be, to provide diverse programming that reflects the ever-changing rich cultural demographic that makes up the Town of Hamden. The Hamden Arts Commission is very proud of the work it has accomplished in bringing neighbors near and far together through the arts and is looking forward to decades more of such work.
Elizabeth Nearing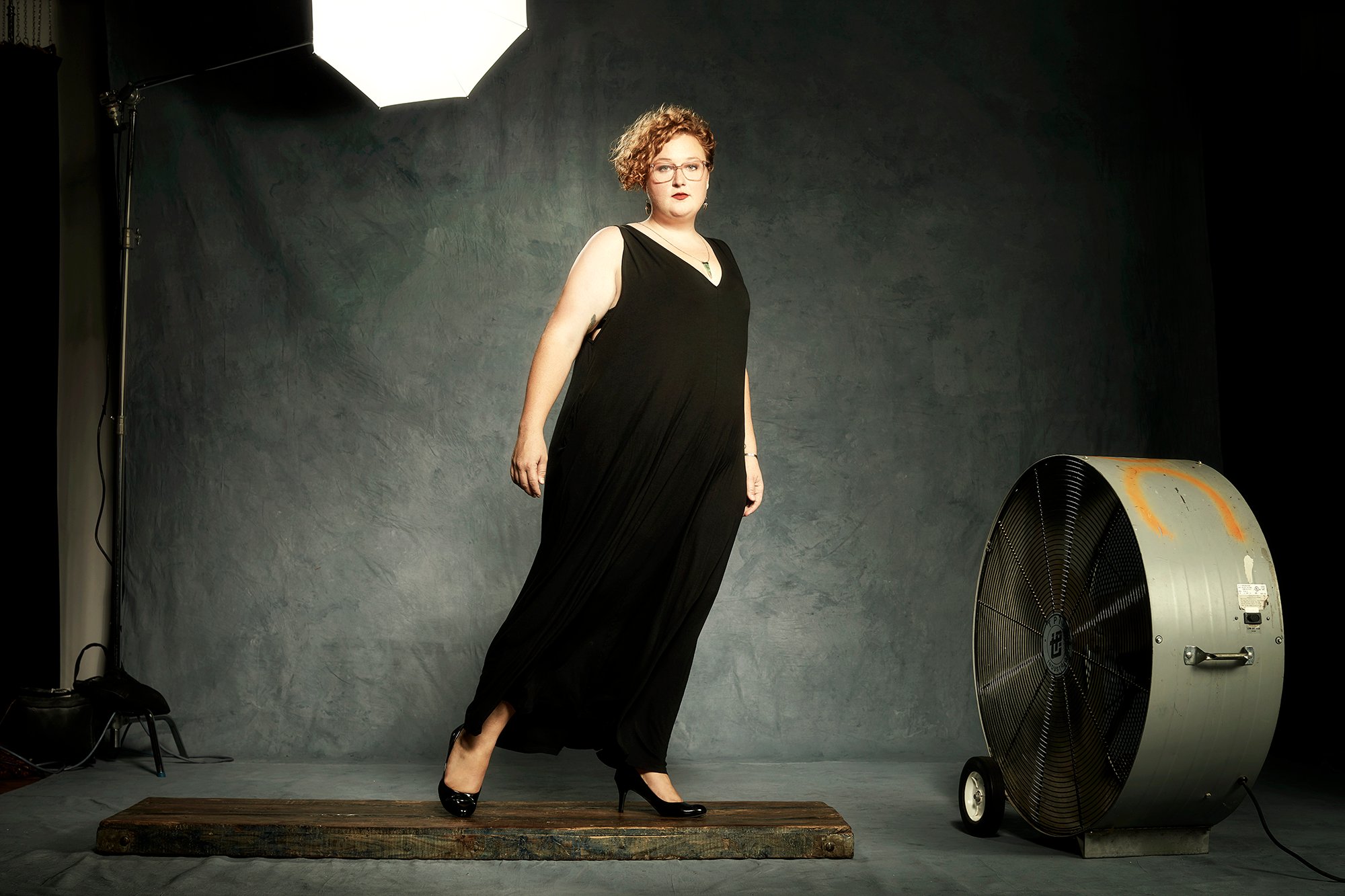 A community facilitator and theater director in New Haven, Elizabeth Nearing creates gatherings rooted in radical joy and co-creation. From 2012 to 2019 she worked at Long Wharf Theatre in multiple capacities, building relationships between the theater and New Haven. While there, she co-created programs with groups including the New Haven Free Public Library, Integrated Refugee and Immigrant Services (IRIS), Sandy Hook Promise, Black Lives Matter New Haven, People Against Police Brutality, and over 25 others. She is the lead facilitator for Civic Impact Lab, a venture built to create equitable spaces in New Haven.
As an independent facilitator she has contracted for The City of New Haven, Dwight Hall and the TSAI Center for Innovative Thinking at Yale University, Collab, and New Haven Bike Month. She was a 2018 Artspace City-Wide Open Studios commissioned artist and has directing experience at Long Wharf Theatre, Collective Consciousness Theatre, FringeNYC, Empty Chair Theatre Company, Carnegie Mellon University, and more. Elizabeth received her B.F.A. in drama with an emphasis on directing from Carnegie Mellon University.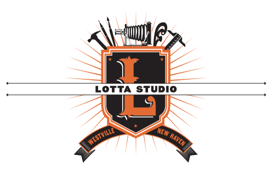 Photos of awardees by Lotta Studio
Performance Commission

GENEROUSLY SPONSORED BY

Thabisa
We were thrilled to have the 39th Annual Arts Awards begin with an original and collaborative performance by Thabisa. Having relocated from South Africa to New Haven in 2016, the piece was inspired by the African philosophy "umuntu ngumuntu ngabantu" - a person is a person because of others.
Photo: Elethu-Ithemba Mhlakulwana Rich
Selection Process
The C. Newton Schenck III Award for Lifetime Achievement in and Contribution to the Arts is selected by our Board of Directors. The theme and commission were selected by the Arts Council team. Awardees are nominated by the community and selected by an independent jury, which this year included Elinor Slomba, Senator George Logan, Diane Brown, David Greco, and Julie Smith.
Bitsie Clark Fund for Artists
Created in honor of the dynamic, transformative former Executive Director of the Arts Council, the Fund is designed to strengthen and enrich our community by investing in its artists. Visit their website for full details.
Congratulations to Adam Matlock and Harold Shapiro who are the 2019 grant recipients of The Bitsie Clark Fund for Artists. We were happy to celebrate them at this year's Arts Awards.
Sponsors

Interested in sponsorship opportunities? Contact our Development Director Megan Manton for details.
Have a question? We've got answers!