The 42nd Annual Arts Awards
LIGHTS, CAMERA... FASHION!
Take a look at our program booklet here

Donald Carter: Fashion Designer
Donald Carter was born and raised in Hamden, Connecticut. He studied at the Fashion Institute of Technology in New York and attended Southern Connecticut State University. Donald has been designing and sewing clothes for men and women for 40 years. He is well known and respected for his fashion creations and years of presenting fashion shows throughout Connecticut and beyond. His designs are unique and recognizable.
Most recently, he was the Fashion Design Instructor at Cooperative Arts & Humanities High School in New Haven for three years. During his time there, he bonded with all students and made a significant impact on future designers. Today, Donald continues to create and sew high quality fashions.

Read more about his work in The Arts Paper (here and here) and the New Haven Independent (here and here) @donaldcarter729 on Instagram

Alisha Crutchfield-McLean: Bloom
Alisha is a passionate entrepreneur and innovative brand builder with multifaceted expertise in retail, fashion styling, marketing, strategy, business development, and consumer behavior. She transitioned from her 20-year career in the fashion industry into one she found pleasurable and meaningful. BLOOM, a union of community, culture and commerce, has blossomed into a lifestyle movement in Westville. This multi-concept gathering space, rooted in wellness, highlights local makers, emphasizes culture and diversity, and intentionally curates products that encourage people to bloom where they are planted. @gatheratbloom
Read more about Alisha's commitment to community building through BLOOM in The Arts Paper here, the New Haven Independent here, New Haven Biz here
and News Channel 8 here. @gatheratbloom on Instagram

Fashionista Vintage and Variety
Owners Nancy Shea & Todd Lyon Pictured
Fashionista started 18 years ago, when founders and co-owners Todd Lyon and Nancy Shea decided to make some Christmas money by selling off some of their own vintage clothes at a one-time-only tag sale on State Street. The venture immediately took off, and before they knew it, both had quit their jobs and were running a brick-and-mortar vintage and costume shop. A walk-up on Church Street became a corner store on Whitney and Trumbull, where—in addition to dressing New Haven's finest oddballs—the two hosted a book party for a series of YA books called "The Time-Traveling Fashionista," written by a favorite customer and featuring a pair of eccentric shop keeps.
The pandemic prompted a downsizing and a move to the Marlin Works complex, a former munitions factory on Willow Street that feels like a secret, under-the-radar hideaway. They are still welcoming a steady stream of seekers, many who come by appointment, in search of flapper costumes, '90s tracksuits, floral print muumuus, chic '60s sheaths, Rick James wigs and such. It is a place of radical self-expression, where gender-fluid folks gleefully float around in leather bombers, crinolines and smashed hats, where boys find their very first skirt and girls fall in love with vintage mechanic's suits.

Read more about them in the Arts Paper (here, here, and here) or the New Haven Independent (here and here). Visit the store's website here. @fashionistavintage on Instagram

Tea Montgomery: Fashion Designer
Born and raised in New Haven, Tea Montgomery is owner and style architect of Threads by Tea. As a self-taught designer, Tea has been honing his talent for fashion design and wearable art since 2016. Through his wearable art, in the form of clothing and accessories, his mission is to inspire and empower others to realize their own potential and challenge themselves. As an all-around creative, he started with classical training in music as a youth, and has been able to explore his creativity through visual arts, music and event production, cooking and creative writing. He is interested in anything that entails taking an idea and bringing it to fruition.
Read more about Tea in the Arts Paper (here, here, here and here) and the Daily Nutmeg, or watch a video introducing his work. @teamontgomery on Instagram

TracHouse & TracHouse Beauty Lounge
Owner Renee Loren Pictured
Trachouse's mission is to provide personalized upscale service experiences through a team of highly skilled and creative beauty professionals. Teamwork and customer service are the salon's most valuable assets, which ensure that guests are always the team's top priority.
Trachouse Salons strive to enhance beauty and confidence by providing top tier services. Led by Founder & CEO, Renee Loren, they appreciate the patronage of each guest and value their time, support, referrals and retention. The Trachouse team educates themselves continuously to be proficient in the latest trends, techniques, and services. Community service and advocacy are woven into the thread of the Trachouse fabric, so giving back is always a part of their agenda. This includes the Pink Project, a day of service to strengthen and renew the mind, body and spirit of breast cancer survivors through donated beauty services.

Visit their website to learn more here. @trachouse @trachousebeautylounge on Instagram

Burton Alter: Lifetime Achievement Award
Burton Alter is the recipient of this year's C. Newton Schenck III Award for Lifetime Achievement in and Contribution to the Arts. For decades, Burton has championed the arts in New Haven, with a particular and profound love for music. He has served as a board member and board director for Neighborhood Music School, National Guild for Community Arts Education, Waterbury Arts Council, and Litchfield Performing Arts. He currently serves on the boards of the New Haven Symphony Orchestra, Community Soup Kitchen, and League of American Orchestras. A retired attorney, he is a former member of the Connecticut Advisory Council and a lifelong member of the American Law Institute.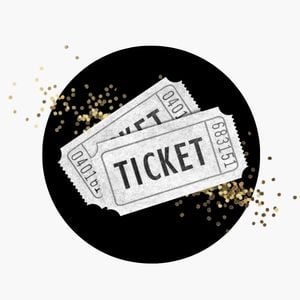 Join us for an evening to celebrate the glitterati of the Greater New Haven region. Dress to impress and walk the red carpet with Babz Rawls Ivy. Capture memories with a photobooth by Meet Me at the Booth. Nosh on New Haven Style Apizza from the Big Green Truck, sip local libations from New England Brewing Company, and wines from Oddbins. Rub shoulders with the movers and shakers in our Creative Ecosystem while you dance dance dance to DJ Cookie. Settle in for a fashion show and honor our winners with hostess Xiomarie. Show your love by purchasing Arts Awards Merch.
100% of ticket sales benefit our grantmaking initiatives designed to support individual artists and small creative organizations within our region
$42 each - attend in person or watch the livestream from home
$25 - discounted tickets for for ages 18-25
Free - Ages 17 and under are free with the purchase of an adult ticket
$300 group of 10 tickets - 50% of this purchase benefits our grantmaking initiative and 50% helps cover the cost of the event
$50 Shoutout - after you get your ticket, or if you cannot attend in person, add on a message! Purchase a congratulatory shoutout (or multiple shoutouts) to the winners to be displayed in our digital program book. Examples "Congratulations ____ we love you" or "All the winners are fire!"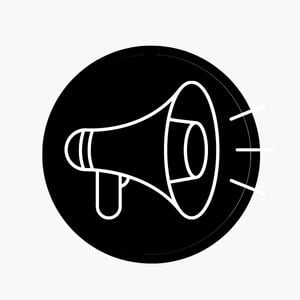 Tickets available at the door
COVID POLICY: Masks are required for entry and must be worn when not eating or drinking. Guests will not be required to present either proof of vaccination or a negative COVID-19 test to enter the event. Please note that vaccines available in the United States are effective at protecting people from getting seriously ill, being hospitalized, and dying. As with other diseases, you are protected best from COVID-19 when you stay up to date with the recommended vaccines, including recommended boosters. If you feel sick or are experiencing any COVID-19 symptoms, we ask that you prioritize your health and the health of others by staying home and watching the Livestream.

Digital Advertising has Closed

Put yourself in front of the Greater New Haven Creative Ecosystem and support our grantmaking initiatives
$275 - Full page ad in our digital program book.
$200 - Half page ad in our digital program book.
$50 - Shoutout 42 words to an individual winner or the whole event. Can purchase multiples.
Email Mina@NewHavenArts.org with questions or to use a check to reserve ad space.
Creative Team

Independent artists are at the core of our creative ecosystem and we are proud to work with these creatives to produce the Arts Awards
Community Jury: Caroline Tanbee Smith (Collab), Stacy Graham-Hunt (The Narrative Project), Lisa Dent (Artspace), Kwadwo Adae (Muralist; Artist)
Sponsors

Our gratitude to the following businesses and organizations for supporting the Arts Awards this year. They exemplify the mission and vision of the Arts Council and help our Creative Ecosystem thrive.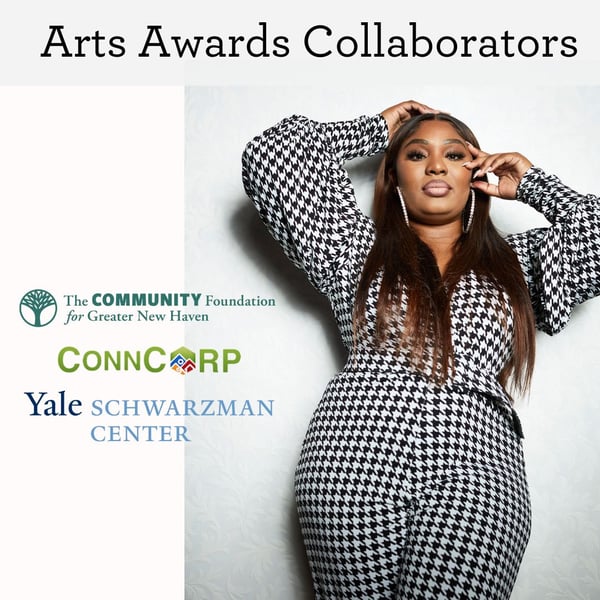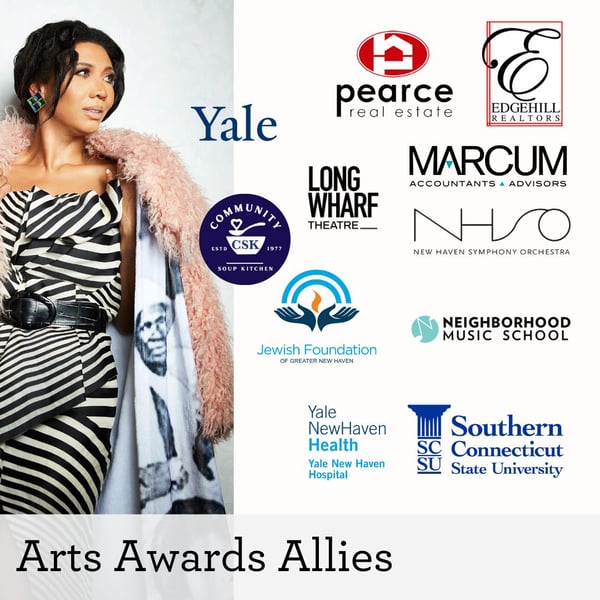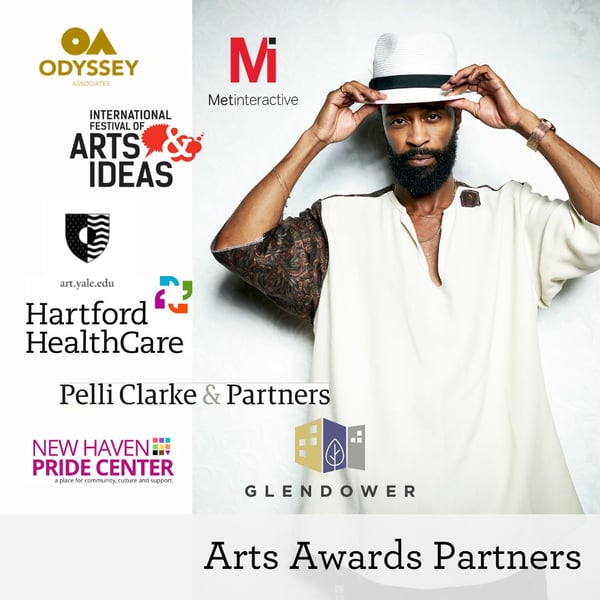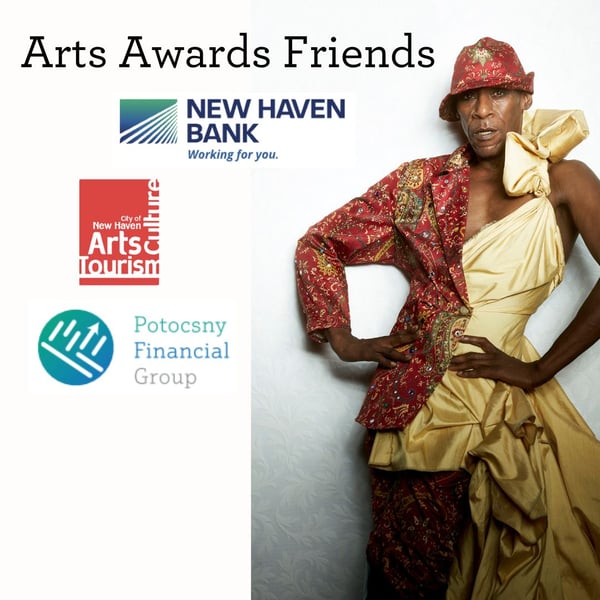 Picture your business or organization here. Explore our sponsorship opportunities. Contact our Development Associate Mina Khokhar for more information.