$335,380 to 436 people and projects
Investing in Black, Brown, and Indigenous artists + creatives in Greater New Haven
The Greater New Haven Creative Sector Relief Fund is back with a new focus on economic and racial justice. Our hope is to support an equitable, anti-racist recovery for our community by investing in Black, Brown, and Indigenous artists and creatives. This aligns with the Arts Council of Greater New Haven and the City of New Haven's Department of Cultural Affairs' shared efforts to fight systemic racism and white supremacy culture in the arts sector and the ever-widening wealth gap due to the pandemic.
Profile: Creative Sector Relief Fund
Hannan Hameen; Master of Dance
"It actually goes to people who are giving their all in the community, actual blood, sweat and tears. Who are sacrificing so much of themselves to give so much, to help... It shows I see you, I hear you, and I am there for you."
Profile: Creative Sector Relief Fund
Anika Stewart: Your Queer Plant Shop
"It helped me stay housed, it helped me keep my lights on, and it helped me invest in my art... This is so important because these are things that are not afforded to a lot of black creators."
Profile: Creative Sector Relief Fund
Thabisa Rich
A mother, wife, singer-songwriter, founder of Rich Arts Collective, and creative entrepreneur, Thabisa has graced many stages in and out of New Haven. When off-stage, she is working with kids in various school settings and creating programs that will sow back into the community.
Profile: Creative Sector Relief Fund
"I needed help... we have so many great people...doing great things like Qommunity for queer people, and sometimes you just need a chance, you need someone to believe in it, you just need someone to slide some money your way to make sure that thing happens, and that idea gets off the ground... and here we are still doing great things."
Profile: Creative Sector Relief Fund
Ro Godwynn
Ro Godwynn is a singer-songwriter and multidisciplinary activist from New Haven. Godwynn seeks to create moments of healing through her music, keeping wellness of the self, the other, and the community at the forefront of their work.
.
Profile: Creative Sector Relief Fund Grant
Matthew Abraham
Born and raised in New Haven, Matthew is an artist who paints imperfect pictures of an imperfect world. He feels this is his responsibility as an artist and will continue making art this way until those that believe we are ok in this world confront the fact that we are not.
Profile: Creative Sector Relief Fund
Tonija Monet Young-Spencer
Tonija Monet Young-Spencer was born and raised in New Haven and is now a singer, songwriter, and producer. Her love for family and music is more important than anything else.
Profile: Creative Sector Relief Fund
Anika Stewart
Born and raised in New Haven county, Anika specializes in acrylic paints and has hosted and coordinated pop-up events and shows in New Haven since 2017. Her biggest focus as a young and upcoming artist is to give a platform to artists, especially of color, in our Yale-dominated art scene.
Profile: Reach Grant
Everyone Deserves to Come Home to Flowers, a mural by artist Kwadwo Adae that now adorns the Hillside Family Shelter at the corner of Sylvan Avenue + Stevens Street. Made possible with a REACH grant of $22,000
Lucy Gellman Photos.
Read more about it here.
Profile: Creative Sector Relief Fund
Briana Williams
Briana Williams is most authentically a singer-songwriter and storyteller. Based in New Haven, she is a vulnerability enthusiast and lover of all living things. Compassion for humanity and passion for the arts as a tool for healing are the guiding forces behind her work as an artist and art administrator.
Profile: Creative Sector Relief Fund
Dyme Ellis
Dyme Ellis is curator, organizer, and graphic designer of events that center LGBTQ+ and BIPOC artists and audiences. A producer of experimental hip hop music and raw poetry, they are also known as Indigaux, performer, and queer rap artist from the 203.
Profile: Creative Sector Relief Fund
Tia Waters
Tia Waters a.k.a. Bubblicious has been a long-standing member of the New Haven community. She is a performing artist, a visual artist, an activist, and a proud trans woman of color. She strives to uplift and empower her community in any way she can.
Profile: Creative Sector Relief Fund
Ruby Gonzalez Hernandez
Ruby Gonzalez Hernandez is an indigenous Zapotec artist born on Quinnipiac land. She uses photography for printmaking and other media to dissect and find language for oppression affecting BIPOC, religious exploitation, spiritual salvation, and redemption.
Profile: Creative Sector Relief Fund
Lauren "Sun Queen" Pittman
Sun Queen is a native of and currently lives in New Haven. She is a Black, queer woman whose passion, love, and activism are born out of her journey of self-exploration. Sun Queen is a co-founder of Black Lives Matter New Haven, a poet, an artist, and an inspirational messenger.
Profile: Creative Sector Relief Fund
Clifford Schloss
Cliff Schloss is a New Haven-born teaching artist, multi-instrumentalist, and arts administrator living in Hamden. He can be found teaching music in the summers at Horizons summer program at Foote School, in the halls of Neighborhood Music School as a faculty member, or playing/attending shows.
Profile: Creative Sector Relief Fund
Puma Simone
I'm still here.
Profile: Creative Sector Relief Fund
Vanesa Suarez
Vanesa Suarez is a Peruvian-born immigrant, artist, and community organizer based in New Haven. Her advocacy focuses on supporting folx navigating the criminal and immigration system and womxn and girls facing gender-based violence and creating systems of support for survivors.
Profile: Creative Sector Relief Fund
VerG
VerG is a mixed media artist who works mostly with ink, graphite, digital media, and performance. She finds inspiration for her art from reading mythology, science fiction, religious figures, and watching horror films. Her work tends to explore themes of death, horror, and love
Explore more grant oppourtunies
Culturalyst with a Y
Community Advisory Board
These are the artists, activists, and community leaders who are leading the entire process and will make final selections for the Creative Sector Relief Fund this year.
Salwa Abdussabur

(they/them)

Addys Castillo

(she/her)

Steve Driffin

(he/him)

Kerry Ellington

(she/her)

Ming Thompson

(she/her)

Mercedes MacAlpine

(she/her)

Ala Ochumare

(she/her)

Caroline Tanbee Smith

(she/her)

Caprice Taylor Mendez

(she/her/ella)

Francesca Vignola

(she/her)
Our awesome logo was designed by Adrian Huq (they/them). Here's a statement about this piece, which they originally created during Artspace's 2020 Summer Apprenticeship Program with lead artist Daniel Pizarro.
"For my art piece, I wanted to reflect my own identity as well as what I stand for while keeping things colorful and eye-catching. For my GIF, I animated a butterfly flying across the piece and stopping to land on a raised fist. This arm is wrapped in a leafy vine, has earth-design painted nails, and wears bracelets saying "respect the earth" and "liberation for all." I don't often see mentions of the environment in the fight for social change, so I wanted to make that addition to my work through incorporating elements of nature. The background of the piece is a vertically-oriented version of the recently created "progress" pride flag, which I favor for its inclusivity and the unification of the LGBTQ movement. This flag includes the white, light pink, and light blue colors from the transgender flag, black and brown stripes to honor the struggles of queer people of color, and an arrow shape to signify moving forward. Overall, this piece stands to communicate resistance, liberation for all inclusive of queer and trans people, and our need to protect the planet."

The Arts Council of Greater New Haven and the City of New Haven's Department of Arts, Culture, and Tourism relaunched this fund in July 2021 with a new focus on economic and racial justice. Selected artists received a $10,000 cash award to support their lives and careers, from childcare to paying off debt, purchasing equipment to hiring collaborators, producing new work to saving for the future. No strings attached.
A Community Advisory Board carefully reviewed nominations for over 200 Black, Brown, and Indigenous artists selecting 12 artists in September 2021 and another 4 artists in February 2022. They prioritized those who are actively engaged in their community but don't already have access to resources.
Impact


The initial intent of our Creative Sector Relief Fund was to quickly distribute financial assistance to low-income individual creatives and small-budget arts institutions most impacted by COVID-19.
Gratitude

Our sincerest thanks to our partners, funders, and individual donors who have supported the relaunch of the Greater New Haven Creative Relief Fund this year!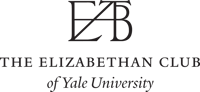 Artist Next Door Fund, Roslyn Meyer, Sheilah Rostow, Elizabeth Sullivan and Steven Gellman, Karen and William Fitzmaurice, Harry Haskell, Caroline Scanlan, Nan Birdwhistell, Liz and John Fisher, and Angela Powers.