Arts Admins of Color 2023 DEADLINE - Friday, April 28, 2023 - 5:00 pm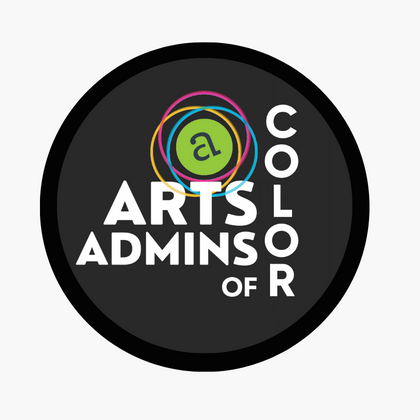 Supports eligible arts administrators, which we define very broadly, with

up to $500 for professional development activities



Eligible individuals are Black, Brown, Indigenous, Asian American, or Pacific Islander arts administrators or aspiring arts administrators living in the Greater New Haven region
The Arts Administrators of Color Professional Development Fund is back thanks to additional support from the Avangrid! This fund is designed to advance the careers of Black, Brown, Indigenous, Asian American, and Pacific Islander individuals working in the arts industry.
Explore more grant oppourtunies
Culturalyst with a Y
Profile: Arts Admins of Color
"Arts Council's Arts Admins of Color grant was a gift that we couldn't be more thankful for. This specific grant was a seed sown for #ThaTeam Podcast to travel to Atlanta, GA for the Black Podcast Festival in 2022. This opportunity helped us to elevate our craft, network with other podcasters across the country and enjoy what we love to do.
It also allowed us to be able to take one of our podcast students with us on this journey so they can truly see where podcasting can take them in the long run. From this specific grant to the REACH grant, the Arts Council has made our shift from podcasters to youth educators/mentors what it is today and we couldn't be more thankful."
Profile: Arts Admins of Color
IfeMichelle Gardin
"The training I receive at the Amherst Writers Workshop Leadership Training will provide me with additional tools I want to enhance programming for the Elm City LITFest to conduct writing workshops for potential writers in the
greater New Haven Communities"
Throughout her life IfeMichelle has been committed to connecting her passion for culture and arts and enhancing the quality of life for her community and looks forward to further developing Cultural Awareness throughout the region. Ife created and founded the Elm City LITFest in 2020. Elm City LITFest is a celebration of LITerature, LITerary Artists and LITerary Arts of the African Diaspora. In 2022, Ife founded KulturallyLIT the mission is to enhance awareness of the Arts of the African Diaspora. KultuallyLIT produces DiasporaCON, a Elm City LITFest, LIT KWANZAA celebration, and the Diaspora Book Awards.
Profile: Arts Admins of Color
Aaron Rogers The Breed Academy
"As an emerging Arts Administrator who is developing a new non profit organization, I am looking to grow in a number of different ways. I really want to learn more about the steps it takes to be successful at Executive leadership, Donor Cultivation, and Board Development. Because my non profit organization will be focused on
engaging young people from underrepresented communities throughout the city of New Haven in Music & Media production programs, I also would like to use the funding to invest in training for myself around arts education, community outreach and marketing."
More Past Awardees
Ashleigh Huckabey
Lauren Pitman
Emalie Mayo Playmaking in New Haven
Emmanuel "Manny" Sorrells.