The Greater New Haven Creative Sector Relief Fund is back with a new focus on economic and racial justice. Our hope is to support an equitable, anti-racist recovery for our community by investing in Black, Brown, and Indigenous artists and creatives. This aligns with the Arts Council of Greater New Haven and the City of New Haven's Department of Cultural Affairs' shared efforts to fight systemic racism and white supremacy culture in the arts sector and the ever-widening wealth gap due to the pandemic.

Accepting nominations for Black, Brown, or Indigenous artists / creatives living in Greater New Haven, celebrating all forms of art in the broadest way possible. If it is art to you, it is art to us!

Prioritizing those who are actively engaged in their community but don't already have access to resources. This grant is currently funded with $110,000 and all decisions are decided by the Community Advisory Board.

Awarding $10,000 each to support their lives and careers, from childcare to paying off debt, purchasing equipment to hiring collaborators, producing new work to saving for the future. No strings attached.
How It Works

Step 1
Nominate an artist / creative that you think deserves this award. It should take only 10 mins and self-nominations are accepted.
STEP 2
Our Community Advisory Board will review all nominations and make final decisions on who receives this award.
STEP 3
We will reach out to the selected artists / creatives to distribute the payment. This process will repeat for a few rounds in 2021 until all funds are invested.
PDF and Word versions of the nomination form can be emailed to Megan@NewHavenArts.org or mailed to Arts Council of Greater New Haven, 70 Audubon Street, New Haven, CT 06510
Community Advisory Board

These are the artists, activists, and community leaders who are leading the entire process and will make final selections for the Creative Sector Relief Fund this year.
Salwa Abdussabur

(they/them)

Addys Castillo

(she/her)

Steve Driffin

(he/him)

Kerry Ellington

(she/her)

IfeMichelle Gardin

(she/her)

Mercedes MacAlpine

(she/her)

Ala Ochumare

(she/her)

Caroline Tanbee Smith

(she/her)

Caprice Taylor Mendez

(she/her/ella)

Ming Thompson

(she/her)

Francesca Vignola

(she/her)
Our awesome new logo was designed by Adrian Huq (they/them). Here's a statement about this piece, which they originally created during Artspace's 2020 Summer Apprenticeship Program with lead artist Daniel Pizarro.
For my art piece, I wanted to reflect my own identity as well as what I stand for while keeping things colorful and eye-catching. For my GIF, I animated a butterfly flying across the piece and stopping to land on a raised fist. This arm is wrapped in a leafy vine, has earth-design painted nails, and wears bracelets saying "respect the earth" and "liberation for all." I don't often see mentions of the environment in the fight for social change, so I wanted to make that addition to my work through incorporating elements of nature. The background of the piece is a vertically-oriented version of the recently created "progress" pride flag, which I favor for its inclusivity and the unification of the LGBTQ movement. This flag includes the white, light pink, and light blue colors from the transgender flag, black and brown stripes to honor the struggles of queer people of color, and an arrow shape to signify moving forward. Overall, this piece stands to communicate resistance, liberation for all inclusive of queer and trans people, and our need to protect the planet.
Impact


The initial intent of our Creative Sector Relief Fund was to quickly distribute financial assistance to low-income individual creatives and small-budget arts institutions most impacted by COVID-19.
Launched in March 2020 in partnership between the City of New Haven's Department of Arts + Culture and Arts Council of Greater New Haven, last year, this fund provided 420 grants totaling $175,380.
Gratitude

Our sincerest thanks to our partners, funders, and individual donors who have supported the relaunch of the Greater New Haven Creative Relief Fund this year!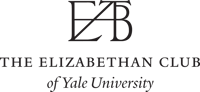 Artist Next Door Fund, Roslyn Meyer, Elizabeth Sullivan and Steven Gellman, Karen and William Fitzmaurice, Harry Haskell, Caroline Scanlan, Nan Birdwhistell, Liz and John Fisher, and Angela Powers.