Transition News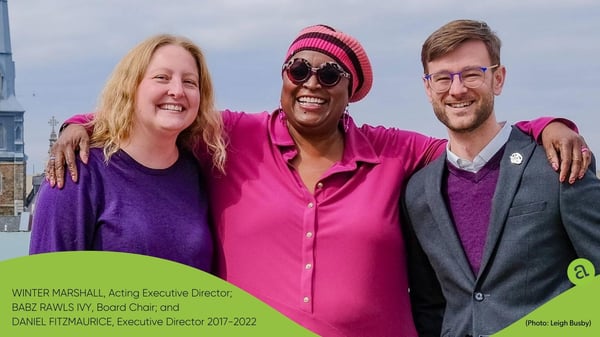 The Arts Council of Greater New Haven is proud to announce that our Executive Director, Daniel Fitzmaurice, has been selected to serve as the inaugural Chief of Staff at Americans for the Arts in Washington DC, ​​the nation's leading non-profit organization for advancing the arts and arts education advocacy, capping a successful five-year run.
Since 2017, Daniel has helped the Arts Council navigate a deep, community-rooted transformation to advance the vibrant and diverse creative ecosystem in the greater New Haven region and across the state. This appointment recognizes that your Arts Council is a leading example for other communities across the country.
During this transition, the Arts Council's Board of Directors has appointed Winter Marshall to serve as Acting Executive Director. Winter has been an integ
ral leader at the Arts Council for over 20 years, most rec
ently serving
as Operations Director.
Daniel and his new boss Nolan on LoveBabz LoveTalk