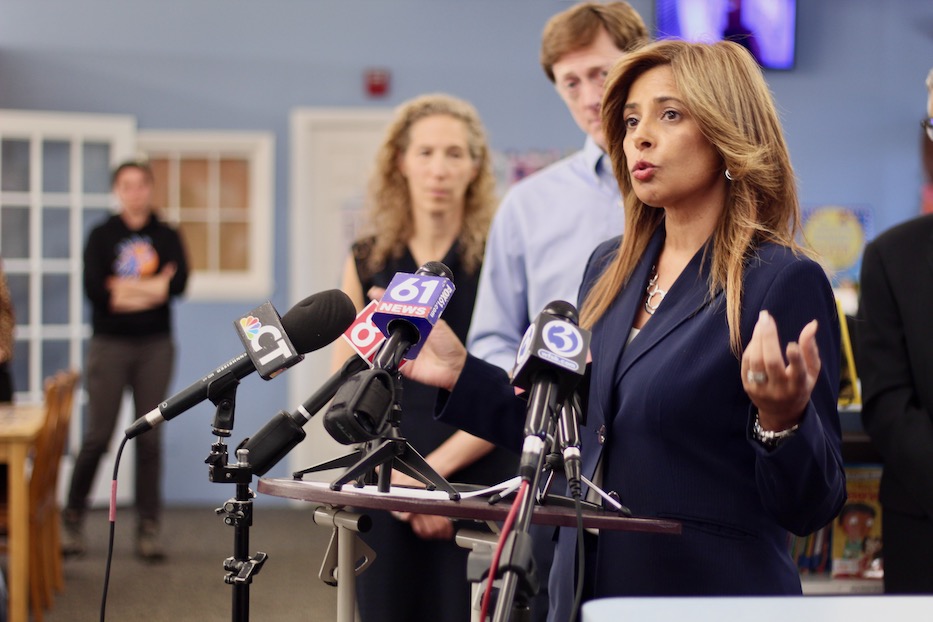 Books | LEAP | Arts & Culture | New Haven Reads | Literacy | Elicker Administration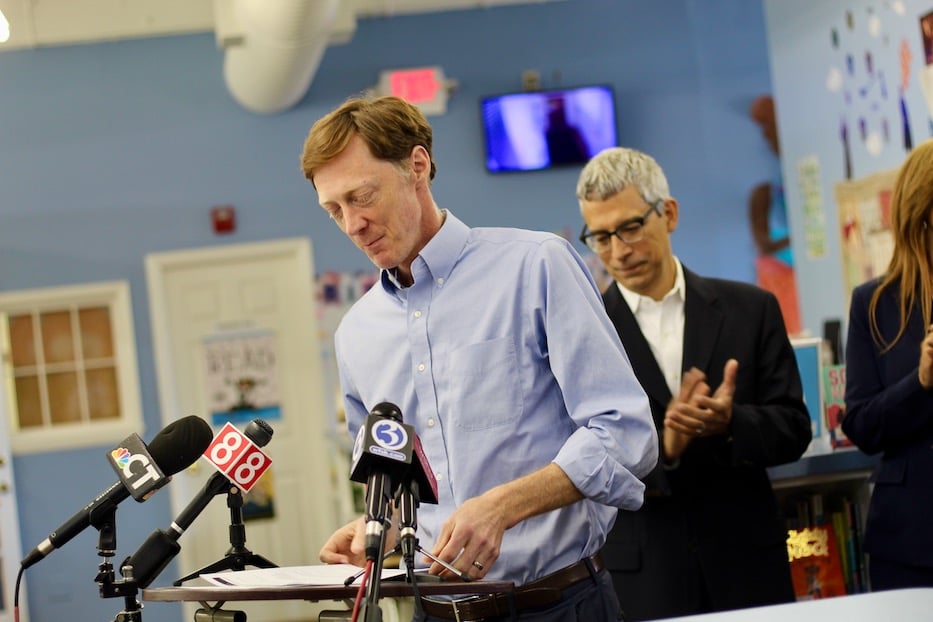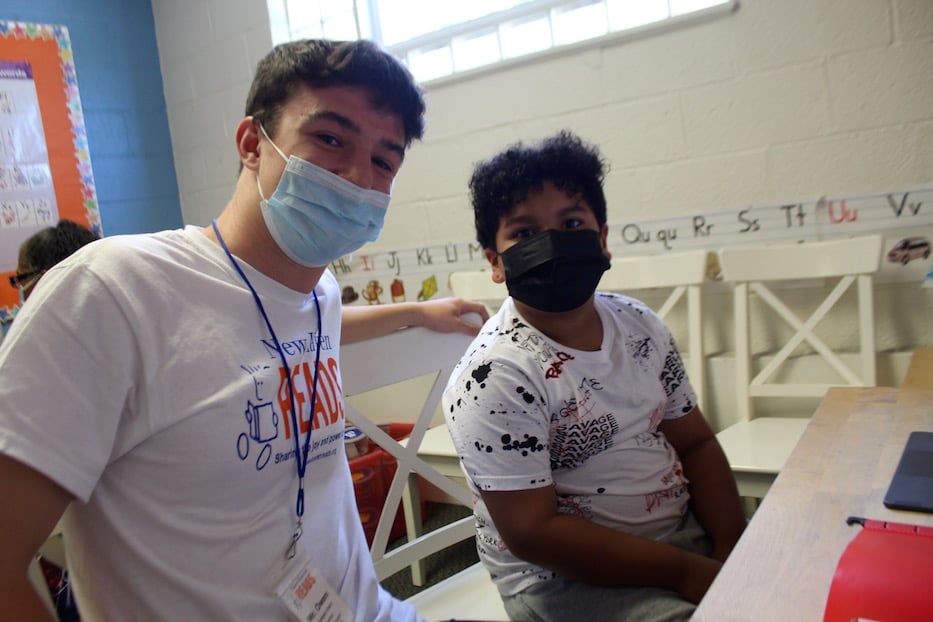 Top: Mayor Justin Elicker at Monday's press conference. Bottom: Owen Lamonthe and 8-year-old Cheniel Beniquez at New Haven Reads last summer. Lucy Gellman Photos.
A $3 million federal boost will help kids catch up in reading and math this summer. Now Mayor Justin Elicker, the New Haven Public Schools and several nonprofit partners are asking city residents to volunteer their time and help make it a success.
That was the news at New Haven Reads' 85 Willow St. satellite Monday afternoon, as city officials, nonprofit leaders, and representatives of the New Haven Public Schools (NHPS) gathered to announce a $3 million, pandemic-relief-funded reading and math pilot during the summer months. Dubbed the New Haven Tutoring Initiative, the pilot fuses intensive tutoring with existing summer programs, so that kids who are already signed up for summer enrichment get an extra infusion of math and literacy.
It will unfold at several sites across the city, including New Haven Reads, Leadership, Education and Athletics in Partnership, Inc. (LEAP), the Boys & Girls Club, New Haven Youth Tennis and Education (New HYTEs), Horizons at Foote, Inspired Communities, Inc., and New Haven Counts. Currently, the city hopes to work with 600 New Haven Public Schools students between kindergarten to fifth grade, and will require 200 volunteer tutors.
Learn more and sign up to tutor here.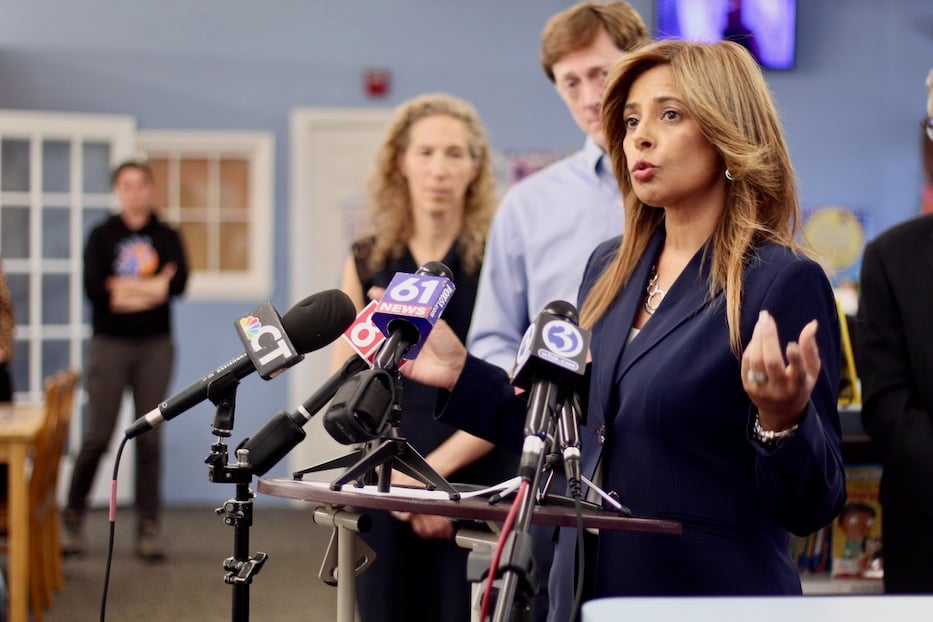 Incoming NHPS Superintendent Dr. Madeline Negrón.
"Literacy is about tapping into everything," announced incoming NHPS Superintendent Dr. Madeline Negrón. "Together, we can make New Haven the city that reads."
In addition to Negrón and Elicker, speakers Monday included Assistant Superintendent Keisha Redd-Hannans, LEAP Executive Director Henry Fernandez, United Way of Greater New Haven President Jennifer Heath, New Haven Reads Executive Director Kirsten Levinsohn, Greater New Haven Chamber of Commerce President Garrett Sheehan and Lauren Zucker, associate vice president for New Haven Affairs and University Properties at Yale.
All represent partners on the project, which has sites in almost all of New Haven's neighborhoods (exceptions include Cedar Hill, West Rock/West Hills, Morris Cove and the Annex, according to partner organizations' summer program websites). Elicker noted that the New Haven Free Public Library, which has satellites in the Hill, Dixwell, Fair Haven, Westville and Downtown, has also been a particularly supportive partner on the project.
The initiative, which is funded by a chunk of New Haven's $115 million American Rescue Plan Act (ARPA) allocation, seeks to get students up to or closer to grade level in reading and math. Last year, a status report from the New Haven Public Schools showed that thousands of students were reading below grade level, painting an educational picture that the city's Board of Education described as "crisis."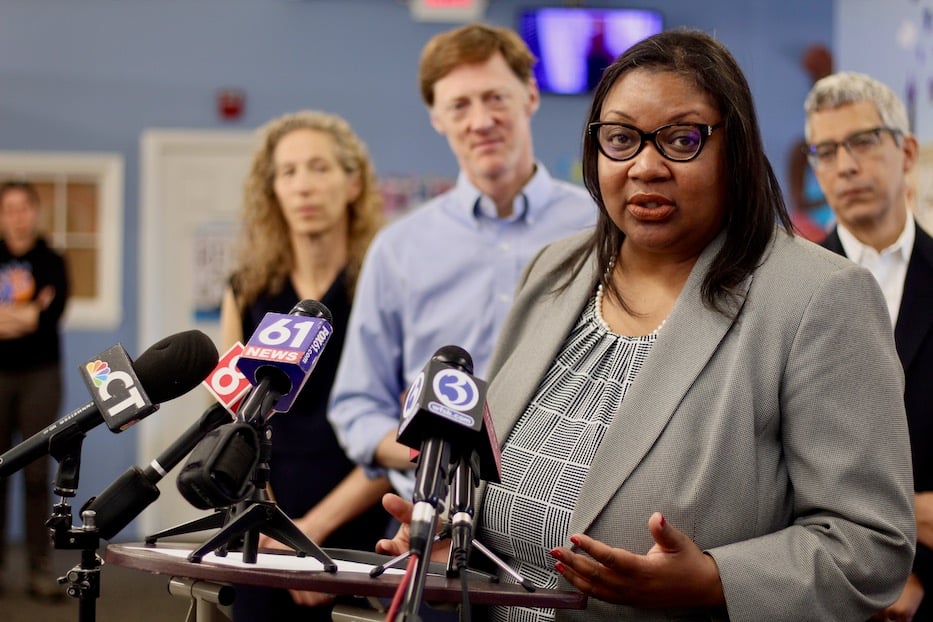 Keisha Redd-Hannans, assistant superintendent of curriculum, instruction, and assessment in the New Haven Public Schools.
In 2022, 84 percent of New Haven third graders were reading below grade level and 88 percent were below grade level in math, according to numbers from the district. The pilot, which the Elicker Administration first announced at a press conference in December, seeks to tackle the issue head-on. The city's full Board of Alders voted to approve the pilot in January, and NHPS officials selected a plan in March of this year. Ultimately, the city aims to work with 1,500 students; this summer represents the first part of that effort.
"There's no secret about our current state of affairs when it comes to our student test scores," said Redd-Hannans. "But we do strongly believe that collaboratively, working together, we will be able to improve student outcomes … This program will force our students to perform on grade level. It is rigorous, it is relevant, and it is meaningful for our student learning."
Monday, several speakers noted that Covid-19 and nearly two full years of remote school did not start this crisis, but exacerbated it. Even before the pandemic, getting kids up to grade level before third grade was critically important: that's when kids make the switch from learning to read to reading to learn. Students who cannot read "cannot access the full opportunities of a K-12 curriculum," Elicker said.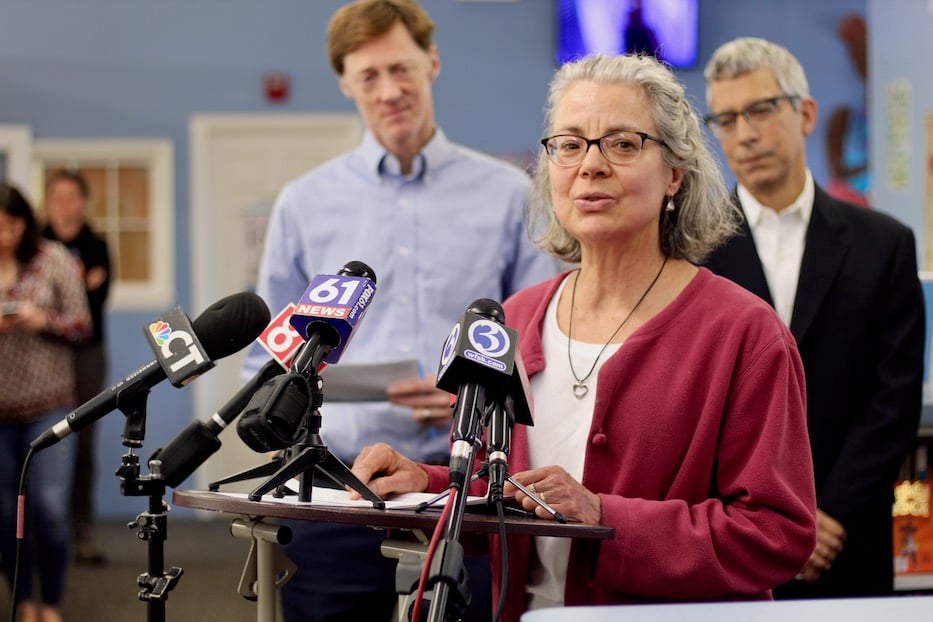 Kirsten Levinsohn, who has led New Haven Reads since 2010.
But Covid-19 has added a new dimension to the problem. LEAP's Fernandez, who is a New Haven Public Schools parent, pointed to a gaping opportunity gap that has long existed in the city, and grew during remote learning. This summer, LEAP will implement the pilot at summer learning sites across Dixwell, Newhallville, Fair Haven, The Hill, Dwight-Kensington and the West River, and Quinnipiac Meadows.
Fernandez added that LEAP will also offer "a series of workshops and trainings" from Summer Choate, director of training and curriculum at the nonprofit.
"For a couple of years, we were trying to teach little kids to read over Zoom," he said. "Guess what? It was hard for all of us to figure out Zoom. We weren't trying to learn to read. So we have a lot of work to do to catch up."
Others noted that the pilot doesn't work without the help of committed volunteer tutors, who can sign up on a website run by the United Way. Monday, Levinsohn said that New Haven Reads would provide adequate training and support to those interested in getting involved. In an interview with the Arts Paper last month, she also said that the approach works for English language learners as well as those who may be learning English as a second language, which represents a growing number of students in New Haven.
"This effort is appropriately ambitious and hugely important given the reading crisis that New Haven, along with many other urban areas, is facing," she said. "Teachers are doing great work, but they can't do it alone. And in fact, even adding this wonderful group of after-school providers isn't enough for this effort. We need the whole city to come together to support its children."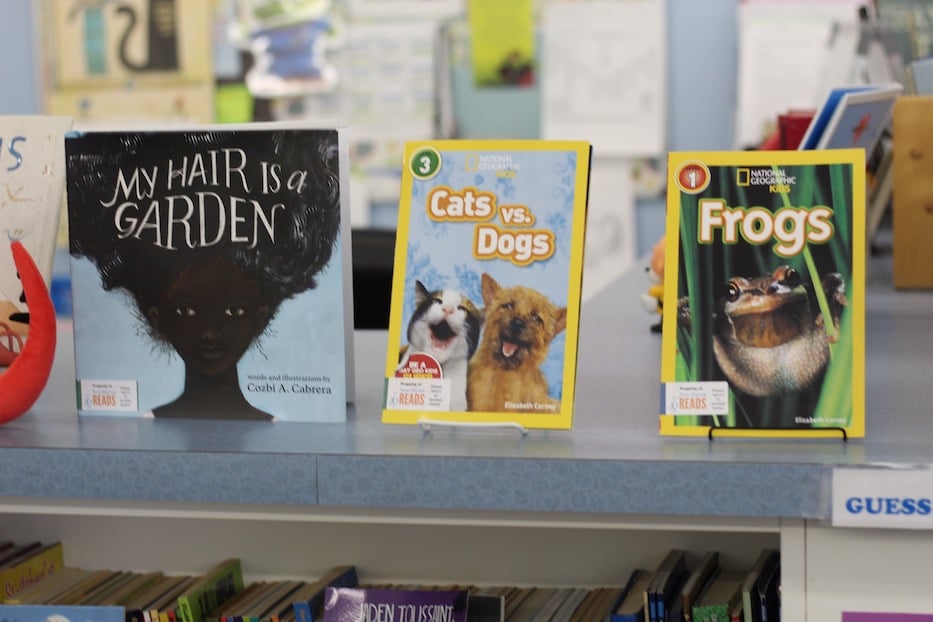 With 200 volunteers needed in order to get the initiative up and running, Elicker urged attendees to get involved, at as little as one to two hours per week. Zucker, who works in the Office of New Haven Affairs, said that the university is allowing staff and students to count a number of tutoring hours towards work time, in an effort to streamline the process. So has the Chamber; Sheehan's first tutoring session was last week.
Elicker said that he has signed up himself, and is working on finding a way to let city officials and staffers trade work hours for tutoring.
"What greater gift can you give to the community?" he asked.
In an interview after the presser, Inspired Communities Founder Kim Harris said she is thrilled to be part of the initiative. In Newhallville, she will be implementing tutoring at both Harris & Tucker School, a daycare and preschool that she runs with her cousin, Karen Tucker, and the Inspired Communities Center at the corner of Bassett Streets and Shelton Avenue.
For her, she said, it's personal—reading and writing were once difficult for her. She's grateful to the community mentors who took the time to make sure she caught up.
"I'm trying to be a saving grace to students who are in my shoes," she said. "I'm elated that people don't have to walk far at all to get the help they need."
Ale Cruz is the Arts Paper's 2023 New Haven Academy intern. The New Haven Academy internship is a program for NHA juniors that pairs them with a professional in a field that is interesting to them. From now through June 1, look out for their byline! Lucy Gellman contributed reporting.