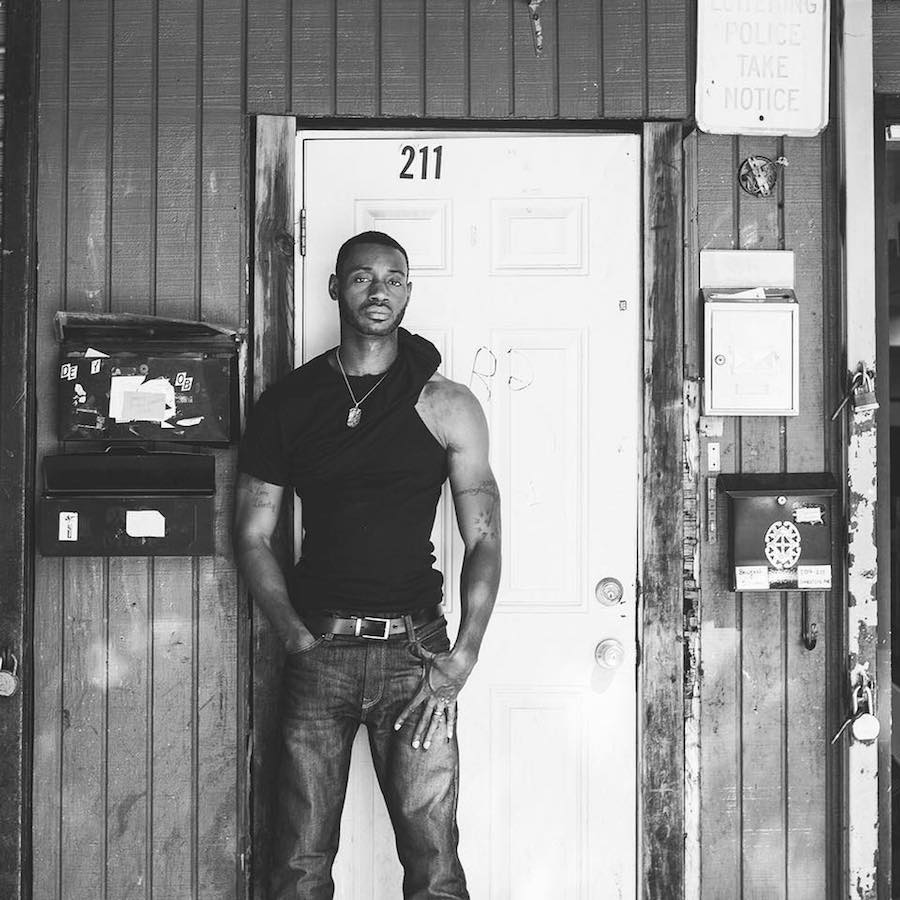 Culture & Community | New Haven | Community Heroes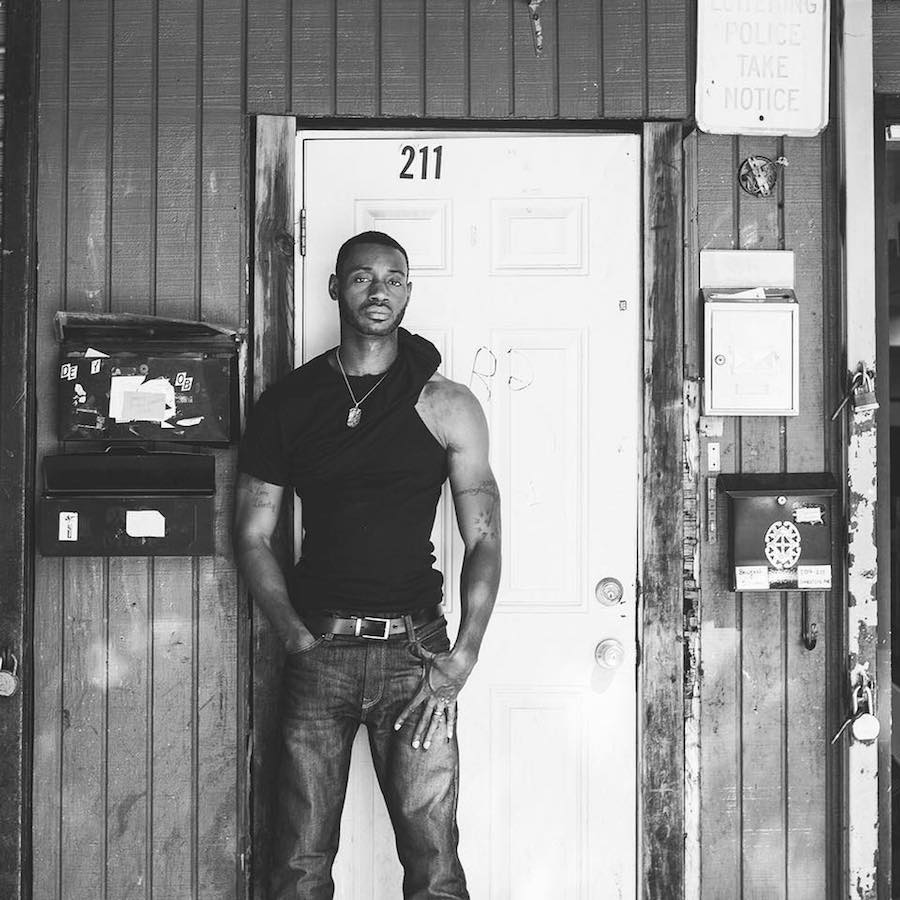 Image Courtesy I Am Shakespeare.
A son and husband who put others before himself, even when he was in physical pain. A devoted brother to his siblings, for whom good never seemed quite good enough. A goof-off in staff meetings, rabbit hunter and chef on the weekends, and shape-shifting actor. A walking miracle, whose soul will long outlive the shell of his body.
Those were the ways Henry Harris "Renegade" Green IV was remembered Thursday morning, as over 100 friends, family, former teachers, and colleagues filled Vertical Church in West Haven to bid farewell to him almost exactly a month after his death. Green died on July 22 after complications from multiple transplant surgeries and rejections, all stemming from a gunshot wound to the abdomen in 2010. He was the subject of Stephen Dest's 2016 documentary I Am Shakespeare: The Henry Green Story
He would have been 27 next month.
As bodies trickled into the church Thursday, a looping, multimedia slideshow set to piano music depicted a man that contained multitudes. In one image, Green embraces three friends against an outdoor backdrop, sea and sky meeting behind them. The scene shifts; Green is toasting his sister-in-law's beautiful, vocal baby. In another, taken during an extended hospital stay, an iPhone camera rolls as Green play-acts an actor or politician besieged by paparazzi. He takes a sip of water and closes the hospital door. There's laughter in the background. In yet another, he's in a hospital bed, shaking his head, and has his wife Daviya laughing until she cries.
As the slideshow repeated, ushers handed out boxes of white kleenex in the aisles.
Green was born on Sept. 7, 1991 to Linda L. Marks and Henry Harris Green III, one of in a family of six tight-knit children. Even before he was born, Marks said she had a feeling "as I carried Henry in my womb" that her son would be a genius, and that "he would do great things that God gave him a special job to do."
The man she raised, she said Thursday, went beyond any task heaven may have sent him. While Henry was not the easiest child—Marks jokingly called him her "Henorrhoid" as he grew through his infancy and childhood—he was incessantly curious, soaking up as much as he could about the world around him. He morphed into a kind and dedicated brother, whipping up concoctions for his siblings that were often gourmet, and occasionally ended in disaster. His sister Cynthia Samokar remembered one such recipe, a loaf of cornbread with a big bubble in the middle that tasted like soap.
"I loved him fiercely and protectively with all of my heart," Marks said, her voice strong as it lifted up out of her, and sailed over a sea of tear-streaked faces and rumpled kleenex. "It's up to us to pick up where Henry left off. Be the change we want to see in New Haven, or wherever we are. Start the change in ourselves, because only we have that key called choice."
That change, she added, lives on in her son's example. By his middle school years at Helene W. Grant and Betsy Ross Middle Schools, Henry showed an interest in spoken word and theater, using his love for words as a springboard onto the stage. When he graduated, he brought that with him to Cooperative High School in the Arts & Humanities (Co-Op), landing roles that included Urinetown lead Bobby Strong, Footloose's Ren McCormack, and Jesus in Jesus Christ, Superstar. His longtime friend Briana Dawson, a fellow theater kid who was a year below him at Co-Op, remembered him as a goofball in rehearsals, ready to get serious when the lights went down, and stage directions filled the auditorium.
"He had a really good heart to do amazing things," she said by phone Wednesday night, noting his drive to make up for the after-school programs and free summer activities that populated their youth, but have now been cut due to shrinking budgets. "At Co-Op, but in New Haven as well."
As Henry lived a double life at home in Newhallville, he became a quiet hero off the stage at school. After the school's production of Footloose, in which Dawson played the petite and ancient Betty Blast, the two helped lead a school-wide recycling initiative as "Betty Blue Bin" and her grandson, devising a song called "Reduce, Reuse, Recycle" that they sang to each class. A fan of hip-hop and spoken word, he founded the school's hip-hop club, mentoring young actors and musicians who expressed interest in performing. His junior year, he and his brother Solomon came to Dawson with an idea: an arts mentorship initiative called W.O.R.L.D.W.I.D.E., shorthand for We Only Reach Life's Dreams When It's Declared Everywhere.
At Co-Op, W.O.R.L.D.W.I.D.E. clicked into motion. And Green began to recognize the power of his voice—not just in musical performances or mentorship sessions, but for the city he loved. After Co-Op's move downtown in 2009, Green became one of the first students to test out a budding partnership with the Shubert Theatre, then testify on its behalf when it risked losing city funding in 2009 (he is misidentified as "Michael Greene" in the article). Back on stage, he landed the role of Tybalt in Elm Shakespeare Company's 2009 Romeo and Juliet, stepping into a world of professional theater the summer after high school.
That belief that he could do good, Dawson and others said this week, only grew in the face of adversity. When Green was shot on Shelton Avenue in February 2010, doctors predicted that he would not make it through the night. Then they gave the family two days. Dawson recalled running to the hospital, only to hear that no one knew Henry's status. As his family waited, he hung between lie and death.
Green, after months in a coma, lived for eight more years (read more about that in the New Haven Independent), undergoing multiple organ transplants. They were years that turned reason on its head: the transplants worked until suddenly they did not, and he was back in the hospital showing signs of rejection. Medical progress, his family discovered, was not a forward march but dizzying loop, that sometimes landed behind where it had been before. By last year, he had started posting pictures of his daily medical regimen to Facebook, a small army of orange pill bottles clustered together like frightened, willing soldiers.
"He had a heart full of love for God, and for life," said his father, Henry Green III. "I'm sorry that our family has now joined the list of other Black families that have lost young Black men to gun violence. But my son Henry lived eight years ... he was a miracle."
They were, both Henry Green III and Green's younger brother Solomon said, also years of great joy. In 2014, Green married Daviya Lyons, becoming a son to her parents, and devoted brother and uncle to her siblings and their children. He landed positions at the Connecticut Center for Arts & Technology (ConnCAT) and then Family Centered Services of Connecticut, working with teens at Barnard Environmental Studies Magnet School's Teen Outreach Program (TOP). One of his colleagues remembered him as an infusion of joy in her day, able to make any staff member smile at a team meeting. He never complained about pain, she said. Instead, he directed all of his energy to the students until infection necessitated multiple trips to Georgetown Hospital, and then extended stays.
Taking the pulpit Thursday, his brother Solomon recalled how the injury had first paralyzed his brother with fear, then lit a fire deep within him.
"He felt like he was losing so much time," Solomon recalled of those first months after the shooting, as Green awoke from a coma, asked for the date, and panicked at how many weeks had passed. "He had so many goals and dreams and aspirations, and it felt like he was losing. It felt like he was losing so much."
But something else started to happen, Solomon continued. Henry, who had always been religious, let his faith center him. He lived with "the very breath of God" radiating out through him, working to improve the community in his jobs at ConnCAT and Family Centered Services. He toasted to new babies and old friends. From a hospital bed, he called family members just to check up on them. He made sure that even during his prolonged stays in the hospital, his wife had reasons to laugh. If he felt like she was emotionally okay, he made sure that her parents were, too.
"How many, just by a show of hands, he's touched you?" Solomon asked. He looked up at the sanctuary, few dry eyes staring back. Over 100 hands went up, a sea of cream and black and brown, wrists wrinkled with age and still rounded with baby fat.
"Look around this room," he urged. "We mourn and we grieve for the body of Henry, but his soul is very alive," he said to echoes of yesss, amen and applause. "I mourn his body. I don't mourn his soul."
Marks, too, said she is mourning her son's body but not his soul. In the lead-up to the memorial, she began compiling memories, stories, testimonials from Green's friends and family. She plans to publish them in a book titled "The Renegade Legacy" on the final eight years of her son's life. Reached by phone Thursday night, she said she is "good with my soul," because she has been preparing for this moment for several years. She said that after God answered her prayers to heal Henry—prayers that she's been making each day since that February night in 2010—he sent her different news. Henry was tired. He was ready to go home.
"When I look at what I could have lost 2010, compared to now, I can't even be mad," she said. "Because he died [in 2010]. He died. When you get 42 units of blood, you die. We had eight good years with him. We have to learn how to look at our blessings ... because if we don't, we lose out on a quality of emotional life."
At the service earlier in the day, she noted another spiritual anchor that is helping her move through the world: Henry himself, who she said visited her for each of seven nights after his death. On the night he died, Marks stood by her son's hospital bed "and watched his heart beat for the last time." For two hours, she and Daviya sat with the body, Marks praying as Daviya wept. She said she prayed to God to bring Henry back from the dead, like Jesus did for Lazarus. That's when his silhouette appeared.
"He was like: Mom! What are you doing?'" she recalled. She was trying to bring him back, she explained to the silhouette.
"He said, 'Mom, stop, please,'" she recalled. "I like where I am. Heaven is amazing. Once you get here, you won't want to come back here either. Life is like a vapor on this earth. It'll be alright. It'll be okay, mom."
"I'll see you soon enough."
To contribute memories or stories to Linda Marks' forthcoming book "The Renegade Legacy," email nurselindamarks@sbcglobal.net with "The Renegade Legacy" in the headline. Or tag her on Facebook with your story on your timeline.