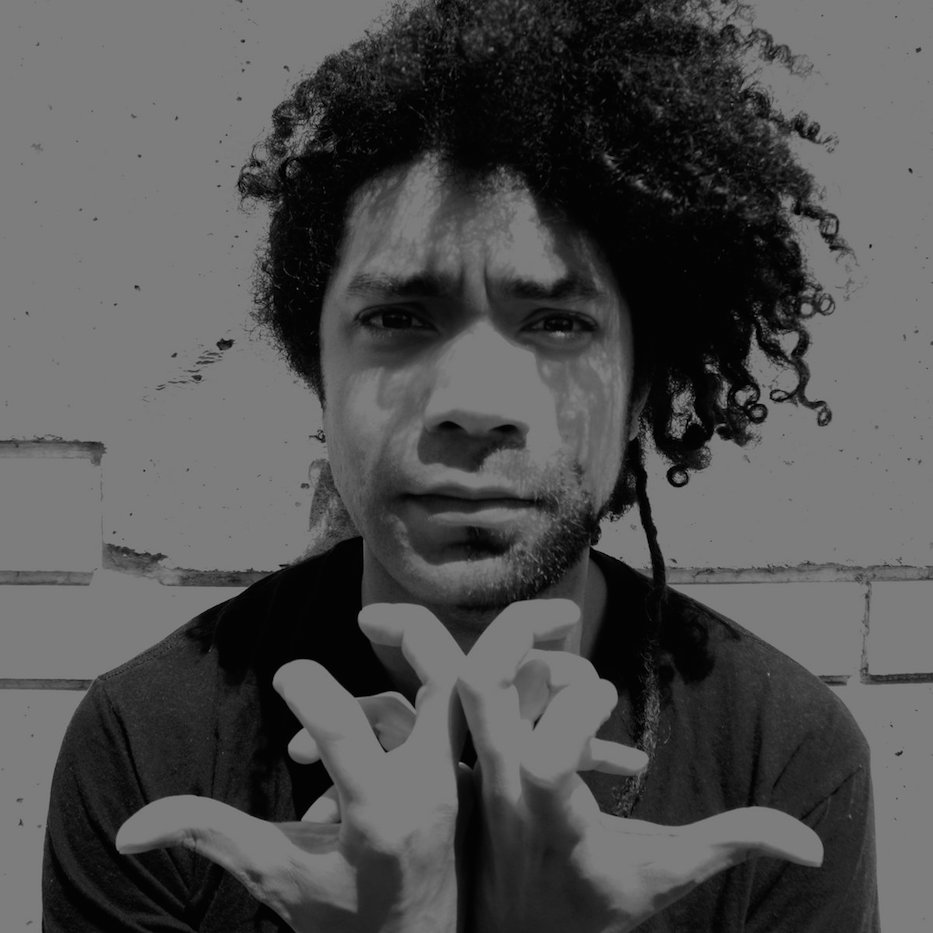 Music | An Historic | Arts & Culture | COVID-19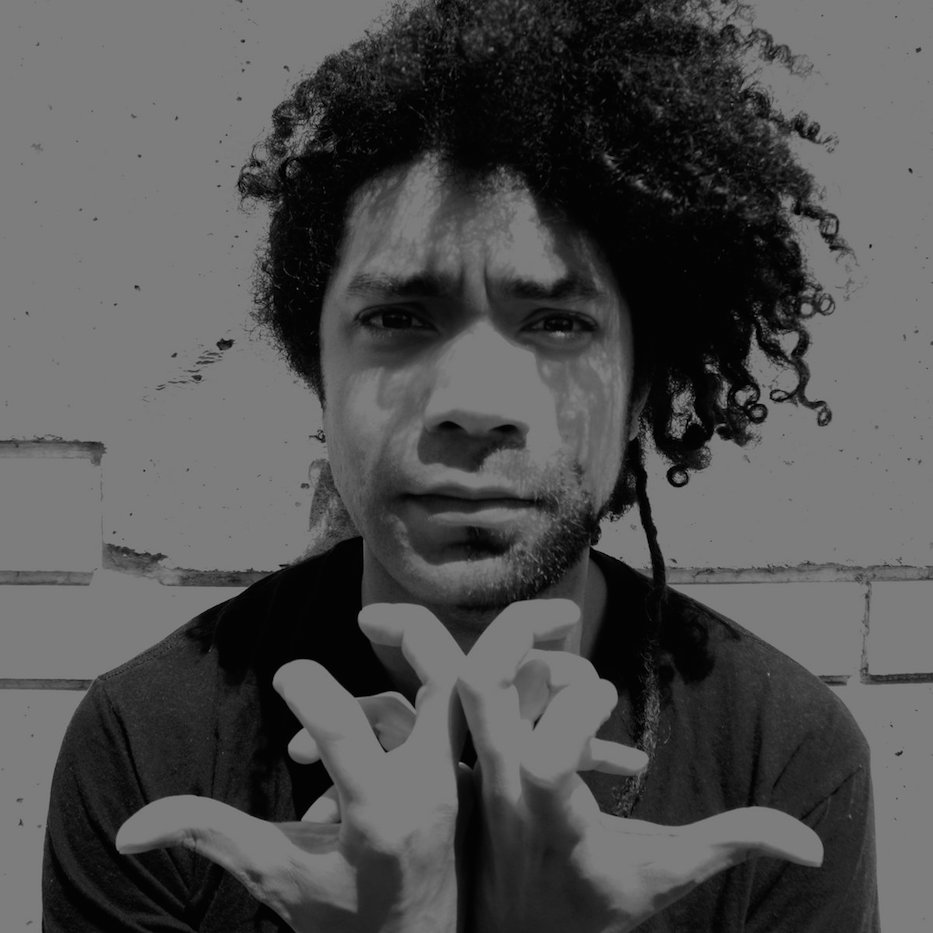 Adam Matlock. Bandcamp Photo.
Thawing begins by summing it all up. The first sounds are a grumbling bass line, a sharp synth etching out tight little riffs and wordless vocals pulsing underneath. Then singer Adam Matlock delivers a short lyric that is a reclaiming of confidence, a bit of an artist's manifesto.
I keep it right-brained, surrealist
No fascists, no cheap hits
In every song I produce I put a bit of myself
If I was summing it all up
"Summing It All Up" is the opening track on Thawing, the latest album from An Historic, a songwriting alias of New Haven musician Adam Matlock. Released last month on Bandcamp, this collection of 12 songs finds Matlock searching forests and city streets alike to find seemingly disparate elements and make them treasured parts of an interconnected system.
In "Wondering," Matlock sings: Listen, listen/Remember, what we hear is just the sound of friction.
It's an apt description of the sonic feel of Thawing: The complex counter-melodies in the backing vocals and the spoken words and whispers woven into the tracks. The bass lines feel almost off kilter, but still manage to hold the song together. The synths alternately sound like harpsichords and 1980s video games.
Some songs play like an epic, musical hero's journey. Some songs are a brooding passage through a winter forest in a dark fairy tale. And, as promised, there are moments of thawing, when the music feels as warm as the first day of spring. But even on songs that feel lighter or smoother, the off-kilter elements are still present in the mix, like a chef's signature spice rub. On Thawing, the "sound of friction" has a harmony and balance to it.
Coming toward the end of the album, the song "D.C." starts with a series of eerie, plodding chords that could accompany a classic silent horror film, but morphs into something that's far more bubble gum than Transylvanian. After the verse, that same Dracula organ riff comes back with the bubble gum beat behind it, and, inconceivably, your toe starts to tap.
"D.C." is the fun side of the darker songs that precede it. There's a franticness to the song because it wants to be bouncy and fun, but it also wants to be goth. It comes out sounding like a B-side from the Rocky Horror Picture Show in the very best of ways, and Matlock leans into it, singing of "chattering teeth" and "sunken, riffraff eyes."He rhymes "messianic panic" with "if I was tyrannic" and backs it all with a rollicking accordion accompaniment.
In the following and final track, "Write Your Name," Matlock again pivots, opening the song with a smooth jazz, slow jam feel. It only takes a few bars for a jagged, fluttering accordion line to come in, keeping the song firmly tied to the other tracks on the album.
Everyone was afraid of the ruin
You planted a tree in the rubble…
Never seen someone who looked so much like a leader
Your watering can was a manifesto
As you went back to the rubble to tend
The narrator wants to champion this shovel-toting hero who's creating life in a desolate landscape, but they can't. "If I could only write your name," the narrator laments. "Every pod of seeds needs a gust of wind to help it grow."
In the liner notes for Thawing, Matlock thanks a long list of New Haven musicians and adds "If I've played music with you more than once over the last five years, you have a guest spot on this record. I'm sorry/Thank you."
In a recent phone interview, the musician explained what he meant, revealing a creative process much like those seeds on the wind, influenced by gusts of inspiration from his musical community.
"I have the habit of unconsciously stealing things from musicians I admire, and especially those that I've played music with," he said. "I have the Duke Ellington model of when you're writing a line you hear not just the line, but you hear it being played by a particular person, so you hear their identity in it."
"Sometimes as composers we have this notion of all the struggle and all the hard work happening completely in a vacuum, and I would like to contest that notion wherever possible," he added.
Folding in the influences of his peers and co-collaborators was an impressive feat given that Matlock recorded Thawing solo last November, using a no-frills home-recording set up. It was an experience that broadened his creative process from always knowing "exactly how they go" before even beginning to record his songs, to "grabbing whatever keyboard was available" in order to finish writing several songs as he recorded them. He called it a "crucible approach."
"The pressure of working on [these songs] all more or less at the same time, I feel like that changed me a little bit," he said. "It was cool to be able to work a little more objectively with stuff I wrote, rather than just being so attached to the first draft that I can't change anything about it."
Matlock's new studio tools also allowed him to incorporate more electronic and "dancey" elements into his acoustic songwriting style. In "The Woodcut," the synth is bright and light-hearted, with a rhythm that's almost dizzying. It's the same complex, interlocking rhythms that are his trademark, but with lighter instruments. The accordion takes a supporting role, with quick, staccato chords that round out the track, and Matlock's voice comes in big and low and round on the verses.
In the wilder wander
Walk a wall and then you
Roll and show your ankle
Dare the bugs to come and get you
It's a description so concrete and physical it's almost abstract. There's the feeling of ferns brushing across your skin. There's the sense of holding the memory of winter like a woodcut in your hands as you walk through the summer woods where "the wind can't get you."
Matlock said his recent pursuits of mushroom hunting and forest bathing, as well as his interest in permaculture, have inspired him as a person. That natural inspiration made its way deeply into Thawing.
Permaculture is an agricultural and cultural philosophy which centers sustainability and seeks to emulate natural ecosystems like forests: complex, interlocking systems of life forms in which nothing is wasted and each piece feeds and is fed by another.
"I feel like now that's our way through to some degree," he said. "Tto rekindle a sense of communication with our environment, not just in terms of hugging trees, but understanding the systems that are going on around us. That kind of thinking applies to how I think about music and how I think about the world."
The idea of permaculture is present when Matlock shows the listener how disparate melodies and rhythms can actually become harmony. It's present in the way that Matlock allows his community of fellow musicians and collaborators to inform his private writing process.
One can't help but think of this community when listening to "Nicer in this World," a song that's about not just choosing, but building hope in this world, and using permaculture to do it. The track has a dreamy feel to it, and in the verses the lyrics tumble over themselves, rolling like a wheel on the smooth melody:
You're starting to like all the time you spend
Out there in nature
Digging a crater for all your friends
And their intentions…I'm
Starting to see you for what you are…
And when I get lost I can
Make my way home by the light of your star