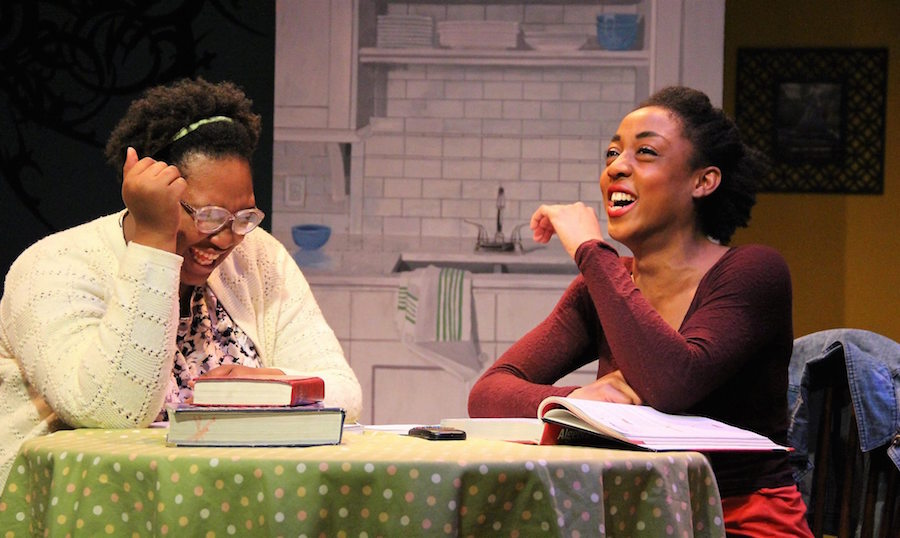 Collective Consciousness Theatre | Dexter Singleton | Arts & Culture | New Haven | Theater
"You are seeing a great, well-written play first and then realize, wow, the play also has a powerful message speaking to what's happening today in society." - Dexter Singleton.
Dexter J. Singleton and the members of Collective Consciousness Theatre (CCT) don't have a crystal ball. But sometimes people think they do.
That happened long before rehearsals for Suzan-Lori Parks' Topdog/Underdog, which opens tonight and runs through Nov. 19. In fact, Singleton, founder and director of CCT, doesn't remember when that trend started. Maybe it was when Dominique Morisseau's Detroit '67 opened the same month a St. Louis jury failed to indict Officer Darren Wilson. Or when Katori Hall's The Mountaintop brought the audience to tears with a civil rights-themed photo montage. Or in Stories of a New America, as news of Donald Trump's travel ban hung heavy over refugee testimonials. But for the social-justice driven troupe, those themes stuck. Hard.
"Often the work that we're presenting is so timely—unfortunately, at times, because so many issues in the world continue to happen," Singleton said in an interview at CCT's black box theater space at Erector Square. "We're picking plays that we feel are really relevant to what's happening today. That's part of the joy of it."
It is also often part of the pain of it. In Morisseau's Detroit '67—the first play presented at their new Erector Square location in 2014—police kill one of the characters during the 1967 Detroit riots. The play opened Nov. 13 of 2014, as pressures were mounting on a Missouri jury to indict Darren Wilson in the shooting of Michael Brown. On Nov. 24—one day after the show closed—Wilson was acquitted. The outcry was palpable far beyond St. Louis.
Singleton reacted in real time. As part of CCT's programming, the group held a talkback with playwright Morisseau and community activist Barbara Fair on police brutality towards the black community.
"We chose the play because we knew it was a socially active play. But to have something happen in society that affected people—that made the play that more current and that more real," said Singleton.
It's because education is as much part of CCT's mission as entertainment. The multicultural theater company produces two main stage plays each season, one in the fall and one in the spring. This year's fall production, Suzan-Lori Parks' Topdog/Underdog, opens tonight and runs through Nov. 19. Dominique Morisseau's Sunset Baby will run from Feb. 22 through Mar. 11, 2018.
Additionally, the organization has several productions for touring and presentation in schools, prisons and other community venues and theaters. Study guides, talkbacks and workshops often add context and opportunities for discussion.
This year, those programs include "Freshworks 2018," a new initiative coming out of CCT's longtime commitment to presenting new works. Three plays—out of 137 received prior to the Sept. 30 deadline—will receive staged readings in the weekend festival next June. While still in the initial stages of reading the submissions, Singleton noted that the socially conscious works deal with themes such as human rights, community interaction with the police, socioeconomics and gun violence.
The executive director of CCT, Singleton plays multiple roles within the organization. In his artistic role, Singleton has served as a producer, writer, director and actor. As administrator, he is responsible for fundraising, the operations of the company and being an ambassador for the organization to the public.
Singleton co-founded CCT with Liz Hinz in 2001 to produce his own show, "Little Brother." Cooperation between Singleton and theater artist Aaron Jafferis, which began in 2002 with a touring production of Jafferis' "No Lie: A Hip Hop Bus Trip," expanded the parameters. The company developed organically, adding works to its repertoire and enhancing its theatrical and educational offerings. It was formally incorporated as a nonprofit in 2007.
"The name came up because we were all very different artists, of different races, different backgrounds. But we found a common interest in theater and the ability to help people with social issues," Singleton recalled.
In choosing plays to produce, CCT looks for works that balance education and entertainment, comedy and drama. "We make sure that, first, the play is well structured, strongly written and has beautifully well-rounded characters," said Singleton. "You are seeing a great, well-written play first and then realize, wow, the play also has a powerful message speaking to what's happening today in society."
Asked how theater can propel social change, Singleton responded, "It's immediate, it's live, it's right in front of you. It's mimesis—art imitating life. Because of that, it's very real, unlike television programs or film where you can't touch it or get that sense."
Singleton added that CCT aims to provide perspectives too often missing in American media. "We feel like people of color are lacking representation in television, film and plays. It's important to show people who are working class individuals, people of color, women that are in positions of power and are not subservient," he said. "There is a great narrative in the story of people of color that's powerful, that's positive, that's life-changing."
This commitment to diverse perspectives is inherent in the company's own practices, according to Singleton. It is not uncommon for the artistic leadership of a production to be all people of color or all women—or all women of color.
"In American theater now there are buzzwords of access, inclusion, equity and diversity. People are talking about that like it's new," said Singleton. "Organizations like ours have always felt that access, equity, inclusion and diversity were important to the survival of the American theater. If we want theater to last for the next several hundred years and beyond, it's important to feature stories that everybody can relate to.
"We try to create these stories that remind you of your family member or your neighbor, or experiences that you're having right now or in your past that are real."
Ensuring access and inclusion transcends what is programmed for the stage. CCT seeks to reach audiences not normally served by elite institutions. Realizing many people don't feel welcome in the arts, the organization has sought to provide affordable tickets, regular free performances and a "pay what you can" policy for every Thursday show.
"We like to think of our space as a community a space where everybody is welcome," said Singleton. "Young people can come here and feel like it's their space."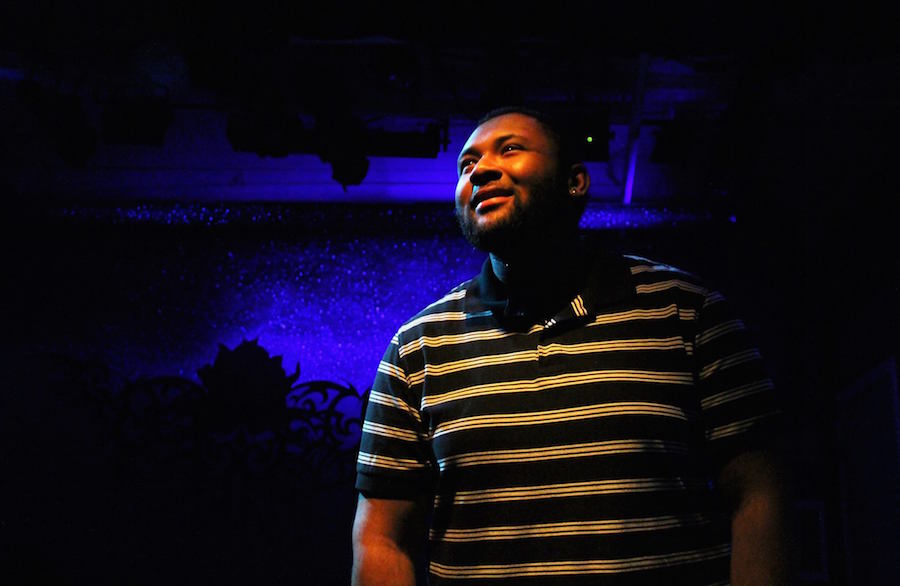 CCT is exploring other ways to enhance its relevance and "to meet people where they're at." Much of the magic of theater, noted Singleton, comes from its temporality and the real world interaction of performers and audiences. But that is also a limitation.
"You're seeing theater artists filming work. You can get that out on social media and across the world much quicker," Singleton said. "We're in very visual times with social media where people want to see things that are 30 seconds—very short plays."
"Theater has been around so long and there are parts of theater that are really old school. As theater artists, we're just seeing we have to change with the times," explained Singleton. While remaining committed to producing full-length plays, CCT also wants to create the type of short, stirring content that resonates on social media. "Theater has lasted this long and will continue to last because it always adjusts. Social media is a part of that. We can't pretend it's not there. We have to use it. It's the greatest way to reach young people."
To find out more about performances at Collective Conscious Theatre, visit their website at socialchangetheatre.org/.