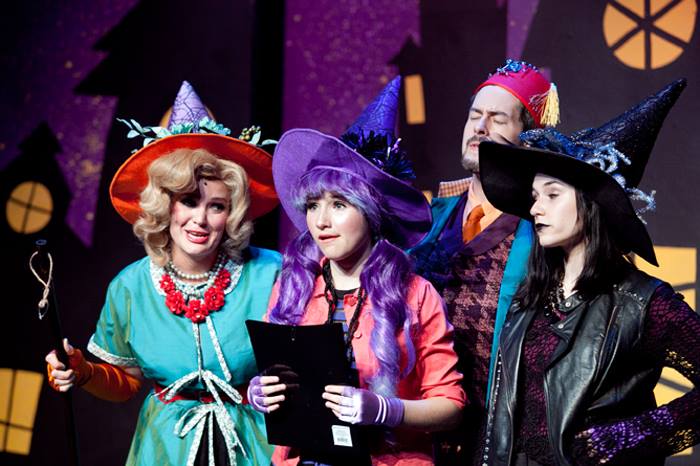 Member Orgs | Milford | Pantochino Productions | Arts & Culture
On a chilly October night, young Rae was at a crossroads. Just on the lip of her thirteenth birthday, she had two options sitting before her. She could follow in the footsteps of her sister Emmaleen, traveling to the dark side of witchcraft and wizardry. Or she could take a page from her benevolent Uncle Wink, practicing his magic with warmth and moderation. It was a puzzle: Which witch would win, at the end of the night?
Rae isn't a real character. Or at least, she wasn't until late this year. This fall, she came to life through Pantochino Productions, a one-stop theater shop and production company out of Milford, Conn. that has created many characters like her. Founded in 2010 by actor and playwright Bert Bernardi and actor Jimmy Johansmeyer, the group has become a destination for families seeking out original works of community and musical theater. This Friday, it will open its latest musical, School for Elves, at the Milford Arts Center. It runs through Dec. 17.
Pantochino performs out of the Milford Arts Council (MAC), which reopened this fall after a state grant and multi-year renovation. It holds a unique place in Connecticut's theatrical landscape: Each show is created, composed and designed from the ground up. The group produces three full-length musicals per year, drawing thousands from the region for performances.
"All of the things we do work hand-in-hand with each other," Bernardi said in an interview with The Arts Council earlier this fall. "It all sort of works in one direction. We all help foster each other."
It wasn't exactly the trajectory he had planned on when he arrived in Connecticut 40 years ago. Born and raised in Massachusetts, Bernardi attended the University of Bridgeport, arriving for his freshman year in the fall of 1977. It fit the bill for the disciplines he wanted—graphic design, theater and cinema, and art history—but it also offered a kind of gritty, lively city he wasn't expecting. He found himself falling for a then-vibrant downtown, with independent businesses lining the sidewalks and a shopping mall not far away if he needed it.
He became involved with the city's Downtown Cabaret Theatre, where he could work during the week and then commute to New York City for acting auditions. He recalled teasing friends in New York that his trip into the city took no longer than it did for them to reach Manhattan from Brooklyn or Queens. He had his own space, instead of sharing a small apartment with four or five roommates. He was happy exactly where his career had landed him in that moment, he said.
But friends and colleagues kept asking him when he was going to start his own company. And at some point, the suggestion began to stick.
Bernardi paired up with Johansmeyer with an idea: A series of entirely devised plays—musicals, specifically—put on by Connecticut actors who were amateurs and professionals alike. Musicals that were family- and community-oriented, but could have legs beyond the places in Connecticut where they were born.
"It just seemed the right time to take on this kind of project, and put on the kind of things, tell the kind of stories in the style we wanted to tell them," he said. They named the company Pantochino, a name that came from the root "panto" (as in, pantomime) and "Chino," after a toy monkey who has become their informal mascot.
"We wanted to call it something unique," Bernardi said. "Everyone is 'Spotlight Players,' 'Curtain Players.' We wanted a new word. Of course, everyone thought we were opening up a coffee shop or a restaurant."
At first, the two thought they would find a permanent home in New Haven. They'd raised funds through a Kickstarter campaign ("It was still a relatively new thing at the time," Bernardi recalled), and spent a year looking at places across the city, from businesses to banks to gas stations. But venues were surprisingly hard to come by: either places lacked space, or they weren't quite right for performance. The company's first productions, Lifeboat Dahling and Predictable Heart, took place at Firehouse 12, a bar and studio in New Haven's Ninth Square neighborhood.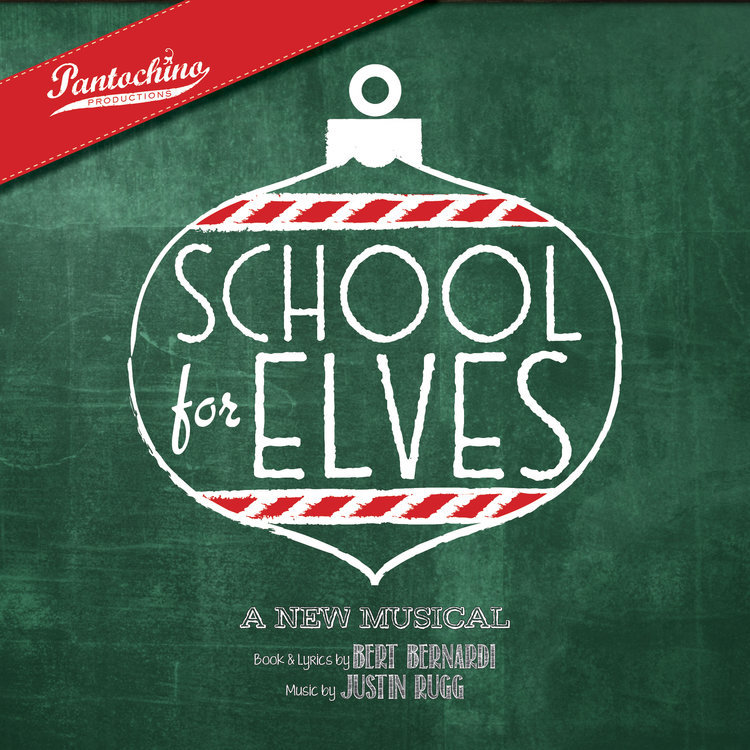 Firehouse 12 had its own set of problems, starting with its lack of space. When the the Educational Center for the Arts (ECA) opened its Audubon Street doors to the company the following year, the two felt as though they'd finally found the right home. In October 2011, ECA welcomed Cinderella Skeleton: The Musical to its swooping, grand auditorium. Adapted from a children's book, the work caught on—and so did Pantochino.
In its early years, the company moved its performance venue from ECA to Yale's off-Broadway Theatre, hidden in a plaza off Broadway and York Streets downtown. There, new devotees from across the region traveled to performances in New Haven. As Pantochino grew, producing new works each year, so did grumbles from attendees who were traveling from Fairfield County for shows. Bernardi and Johansmeyer started to look for something that answered those needs.
"I was trying to listen to the audience," Bernardi recalled.
That willingness to listen led him to the Milford Arts Council, a Civil War era building with ready access to the Metro-North and Milford's quaint downtown. There, the company has rented out space and performed since, with giggle-inducing titles like The Ethel Mermaid, Charlie & The Chocolate Factory Outlet Store, and The Brothers Grimm & A Showgirl among others. It's where Bernardi has built some of his happiest memories, he said.
For instance, producing Glitz: The Little Miss Christmas Pageant Musical, a musical hybrid between pageantry and Charles' Dickens' A Christmas Carol. It's now published and licensed (eight of the company's works are), and plays each year at a few theaters across the country.
Or getting to play several small roles in The Wicked Witch of The West: Kansas or Bust. The musical takes off after The Wizard of Oz, as the Wicked Witch of the West decides she doesn't want to be wicked anymore, and seeks out Dorothy in Kansas. As Auntie Em, Bernardi recalled delivering a series of rapid fire jokes, one after the other after the other.
"I still remember how heartily that audience was laughing," he said. "I don't think I've ever experienced that before."
Through Pantochino, he and Johansmeyer also started a theater camp for kids, expanding it as families gobbled up spots for two- and three-week sessions. They have an after-school musical program in schools "as far south as Southbury, as far north as Madison," and a "Teen Theatre" program that produces two full musicals each year, one for both winter and summer.
This month, they'll be continuing that with School for Elves, a new musical by Bernardi and Justin Rugg. Bernardi said he and Johansmeyer are excited to end the year with the show, in the MAC's revitalized building. While they haven't ruled out a different brick-and-mortar outpost in the future, they've put it in the back burner for the time being. If they did move, Bernardi said, it would be within the city of Milford.
"Milford's been great to us," he said. "Welcoming. With everybody that I've met, it's so good to share our successes."
Find out more about Pantochino Productions by visiting them on he web at pantochino.com/. School for Elves runs Dec. 1-17 at the Milford Arts Council (MAC), 40 Railroad Ave., Milford. Tickets are $20 and can be purchased online at showclix.com/events/pantochino/tag.