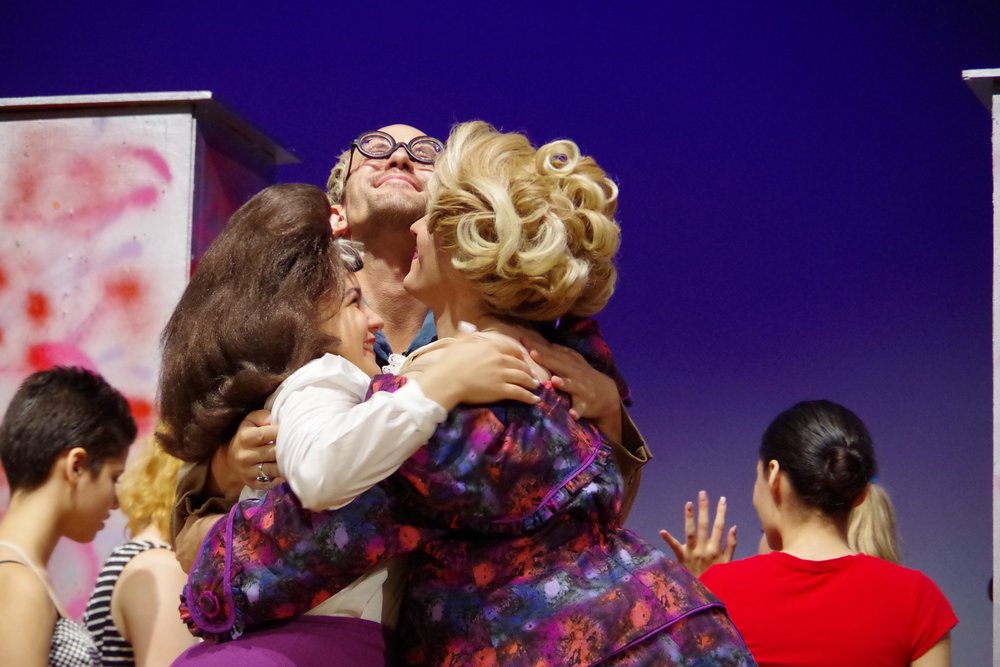 Milford | Arts & Culture | Arts In CT | Theater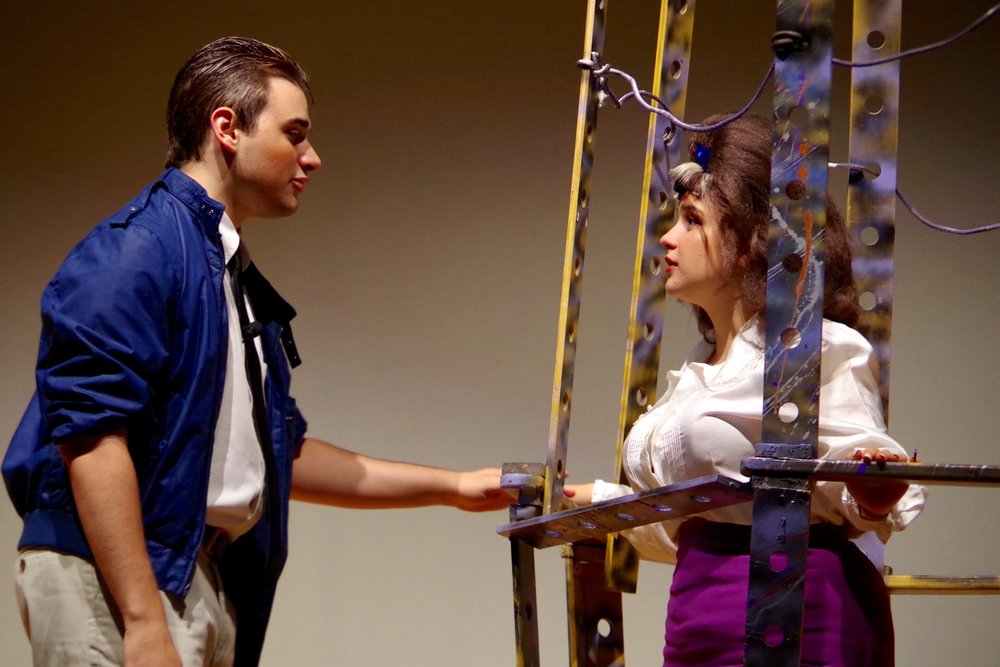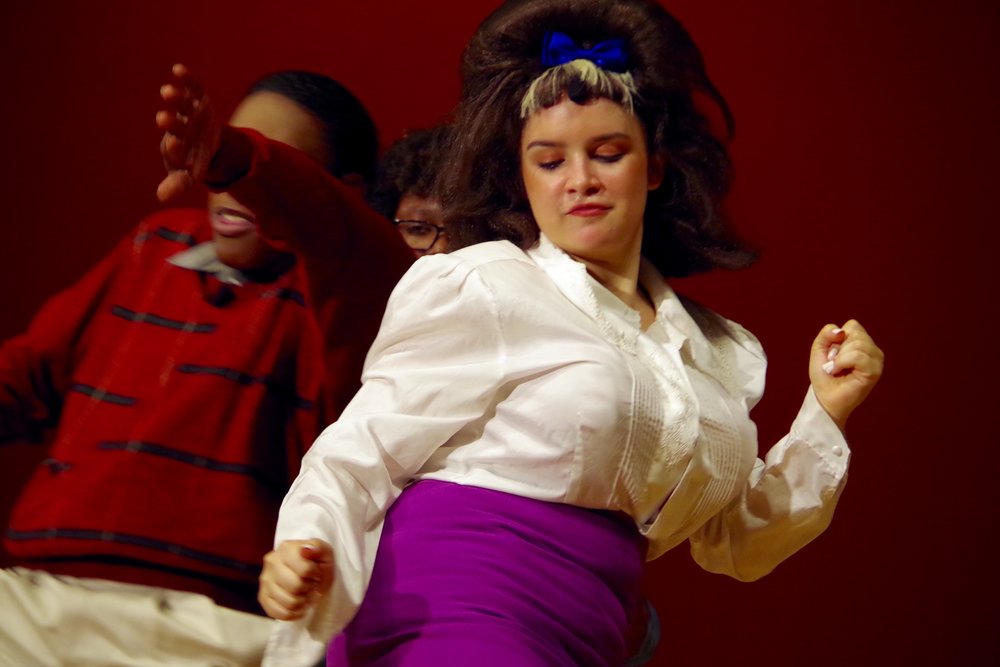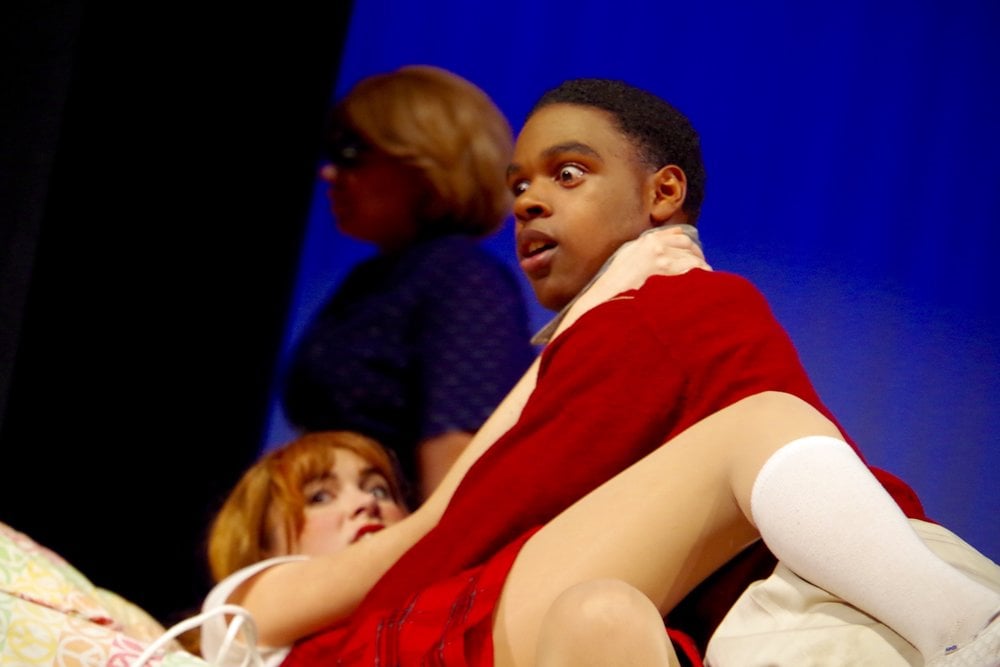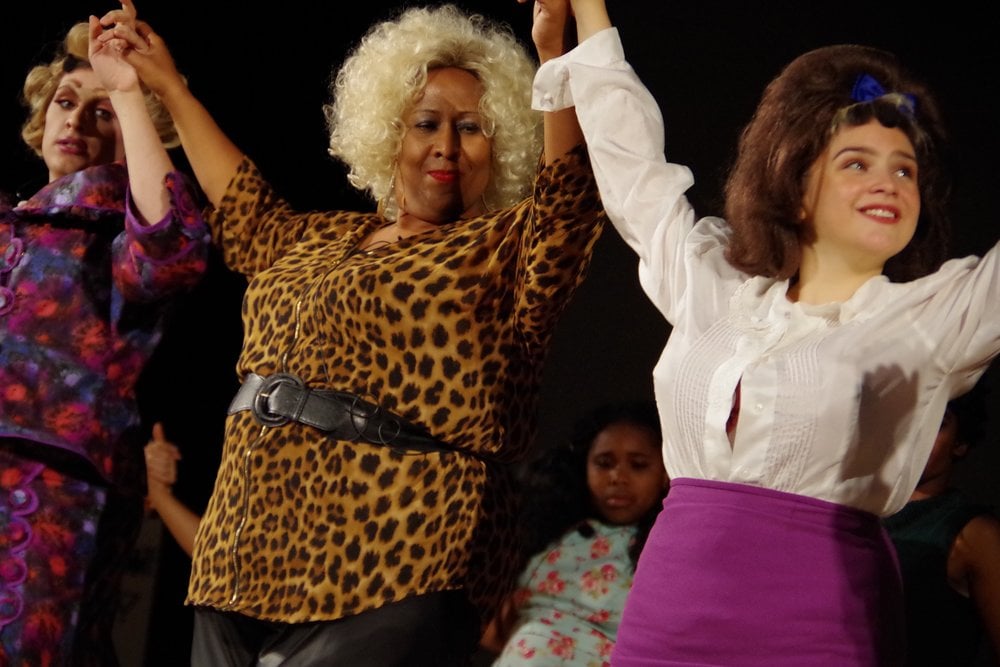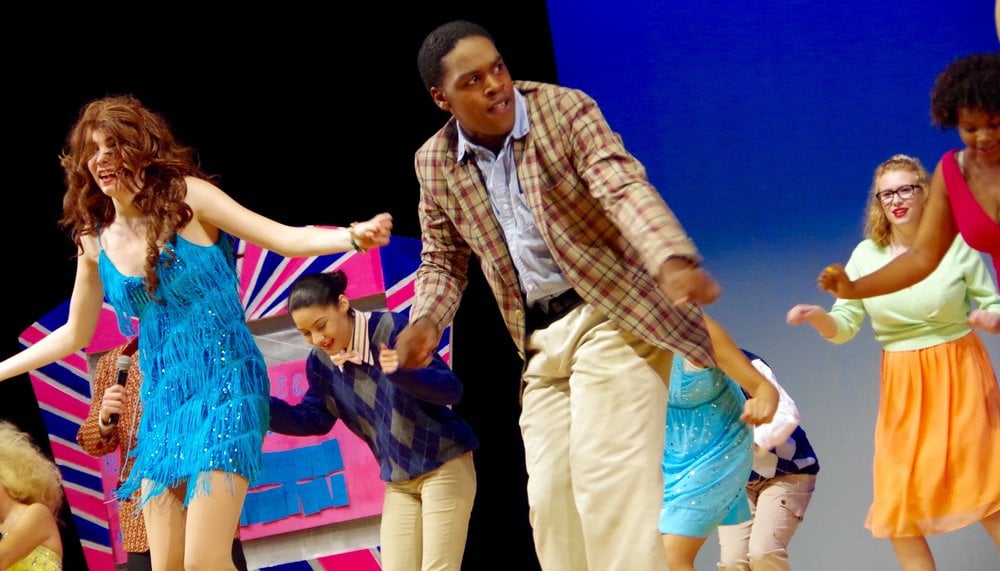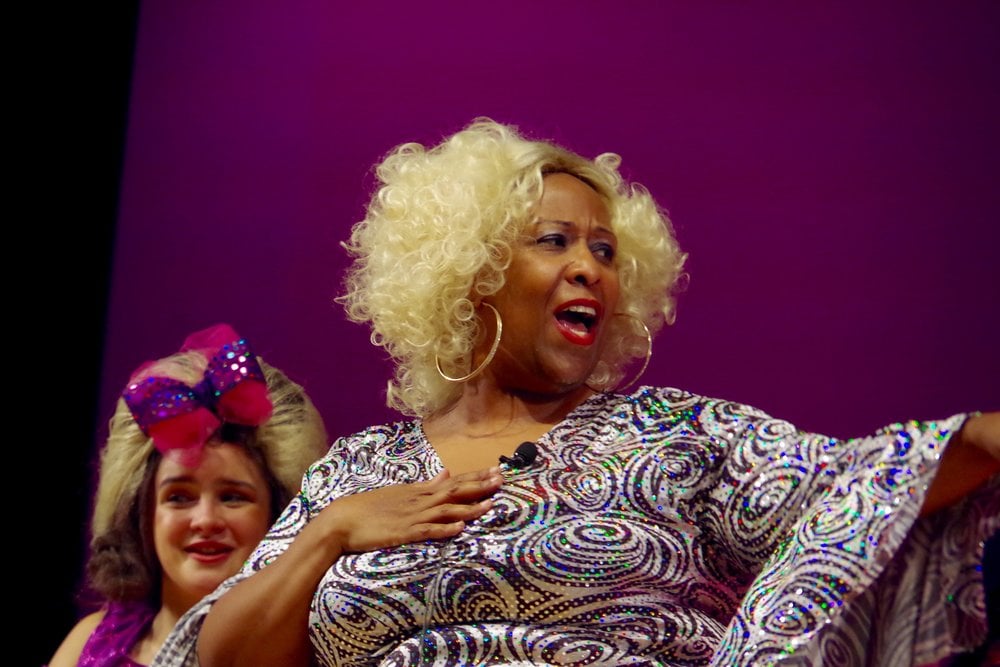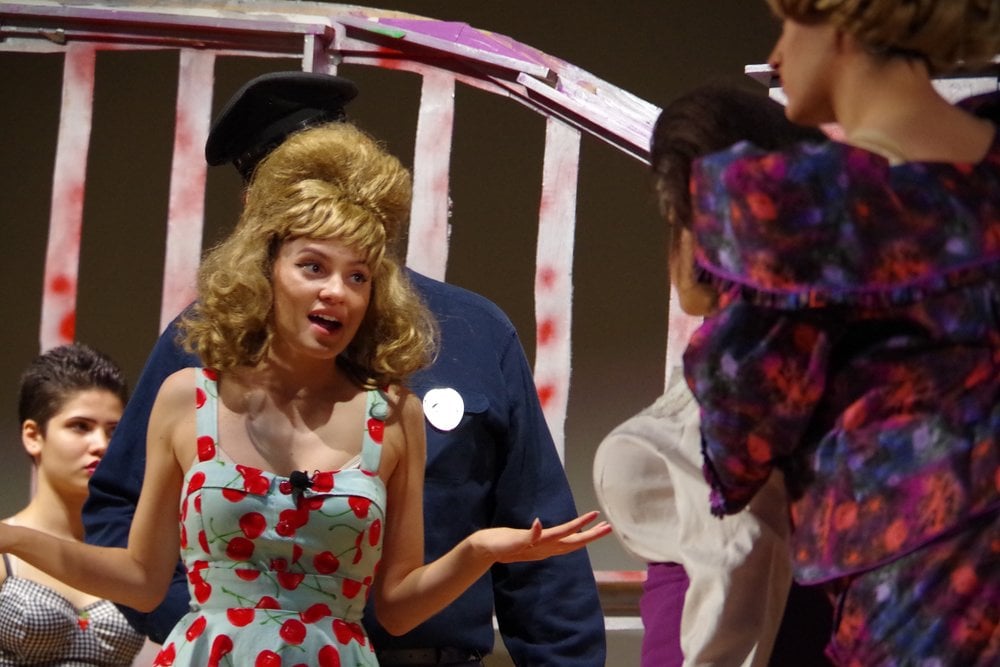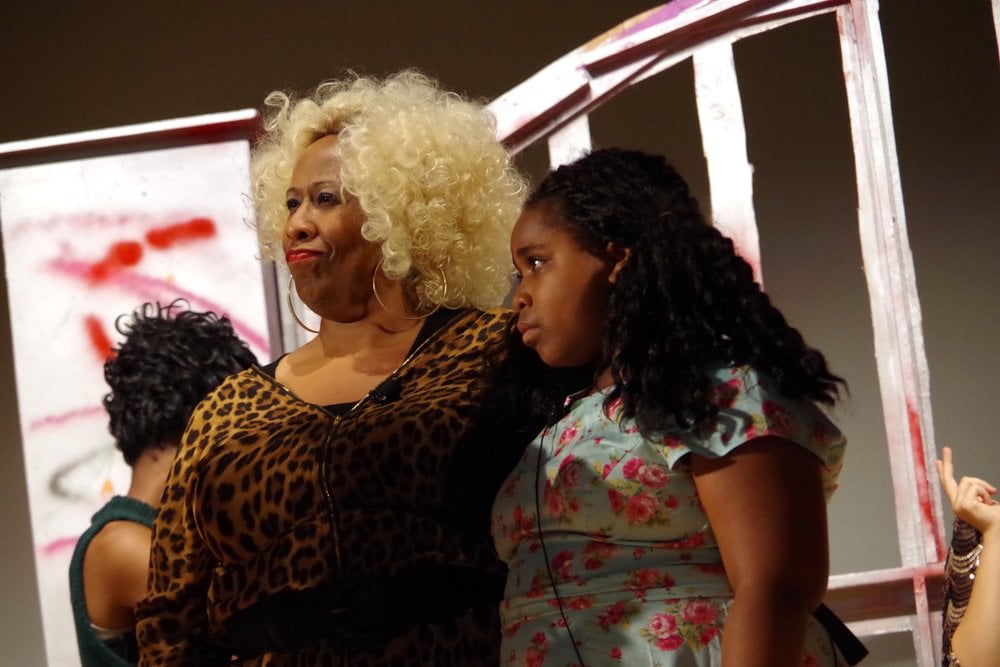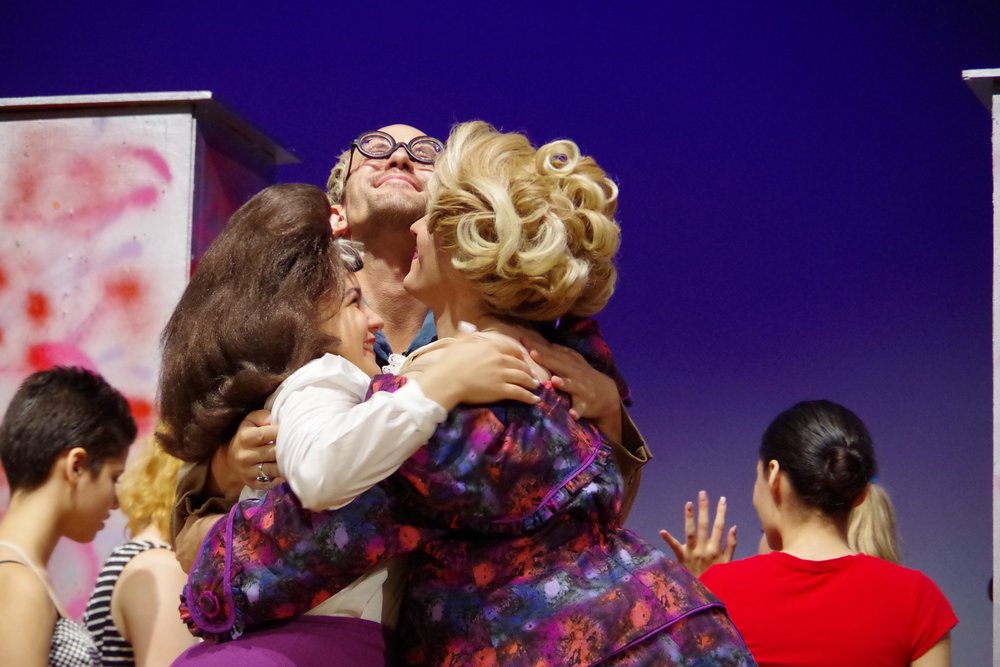 Three black women, clad in gold sequins and high, tight coiffures, welcome a rotund white woman to the 1960s in doo-wop and shuffling tap steps. A young black teen rescues a young white girl from her bed, where her mother has tied her up for partying on the wrong side of town. Two voluminous-haired women struggle over a placard, pulling with all their might to win ownership of it. Integration now, it reads.
These moments don't come from Kathryn Bigelow's much-maligned Detroit, but from Marc Shaiman, Mark O'Donnell, Scott Wittman and Thomas Meehan's beloved musical Hairspray, on tonight and Friday at Jonathan Law High School in Milford.
Organized by the fledgling nonprofit Arts In CT, the musical features a cast of residents of New Haven, Bridgeport, Hartford, Wallingford, North Haven, Branford and Milford. Arts in CT Founder Barbara Alexander said that the performance is in Milford because the organization has recently set up shop there, at 64 Ridge Rd. Performances are Thursday and Friday at 7 p.m. More ticket information available here.
Set in 1960s Baltimore, Hairspray thrives on social unrest, ultimately drawing its strongest conflicts and most endearing moments from it. Over a series of days — in our world, only about two hours — high schooler Tracy Turnblad (Gabby Cristofor) attempts to fulfill a dream: dancing on the feel-good Corny Collins Show, breaking TV ratings with her plus-sized shape and low-key activism. On set, she's just a shoulder's length away from hunky Link Larkin (Joey Abate) and his crew, including Link's snot-laden lacy handkerchief of a girlfriend Amber Von Tussle (Nicole Padula).
Tracy reaches her goal of getting on the show pretty close to the beginning of the musical, only to keep going. When she announces live to Collins that she's fully in favor of integrating the show — it has only a monthly "Negro Day" when we first catch up with it — chaos breaks loose on set, and the musical hits its stride.
In Turnblad's universe, moral quandaries are worked out in dance and song, with body image, self-discovery, and grassroots activism all getting a chance in the spotlight. That universe soon becomes ours, as Jonathan Law's sleepy auditorium comes alive with upbeat lyrics, bright lighting and a live pit. Composed of both semi-professional and amateur actors, the ensemble boasts several New Haven faces, including those from the city's high school theater programs, drag scene, and visual arts community.
While Edna is traditionally played by someone clunky in drag, local drag queen Summer Orlando blows the performance wide open, rocking high heels, hair curlers, and fluff-hemmed dresses for a painted, paced but uproarious look at motherhood and its discontents.
Artist Daniel Eugene is raucously funny and empathic as Wilbur Turnblad, the wiry man who loves his wife's buxom proportions more than he loves his novelty store and half-turned pipe dreams. Lisa Foster Wilson wows as Motormouth Maybelle, who brings the audience to its knees with a moving and no-nonsense "I Know Where I've Been" in the beginning of act two.
The song, showstopping even when it is expected, is worth a mention with her on vocals. Cutting through the play's jovial and surprisingly funny playbook, Maybelle sings in total sincerity "There's a road/we must travel/There's a promise/That we must make/But the riches will be many/Worth the risk/And the chance/That we take," grounding the entire second act as she does.
She's not alone in the powerful and needed performance. As Seaweed J. Stubbs, rising Wilbur Cross junior Tyheed Scurry — reprising a role that he played at Cross last year — gives what may be the play's most outstanding youth performance, outdone only by Cristofor's unendingly enthusiastic Tracy.
It's not specifically a role he was planning to have, Scurry said — he resisted returning to the musical when the possibility first cropped up. But as he revisited Seaweed, "it started to all come back," and he realized he wasn't done with the character. In this Hairspray, he eagerly pops, locks, and gyrates back into the role, but also brings a new emotional maturity, coming close to tears during "I Know Where I've Been" in a way that is incredibly moving.
Their Hairspray has become, through both nightly rehearsals and a theater camp for very young members, a magical spectacle that is utterly of the moment. New Haven dancer Luis Antonio has overseen extensive choreography, bringing joy and suspense to each number. But characters don't just tap dance, shuffle, shimmy and jazz-hand their way to social justice — they really work toward it with each other. As Corny Collins introduces his group, their dancing skills make it impossible to look away, trying to count the tap tap tap of toes on the stage.
In this Baltimore, race relations are tense and getting tenser, but they're also up against some formidable competition. By poppy love ballad "Without Love," it's hard to remain in your seat; by "You Can't Stop The Beat," it's nearly impossible. The tide of justice is coming, and you want to ride out with it as far as it will go.
That was all part of the vision, Alexander said at a final dress rehearsal Wednesday night. When she was first looking for a musical "to be a bridge" for the organization, Hairspray's stood out immediately. She wanted a work that spoke to job training and creation in the creative sector, and allow artists "to be able to know that their talent is enough" to keep going in theater. In Hairspray, she saw all of that, she said.
"I needed a show to bring all cultures, all people together," she said Wednesday evening, in a final dress rehearsal for the show. "This was the perfect icebreaker."
"This is a way to aggressively attack racism though dance and song and comedy," said Eugene as rehearsal wound down. "It feels good."