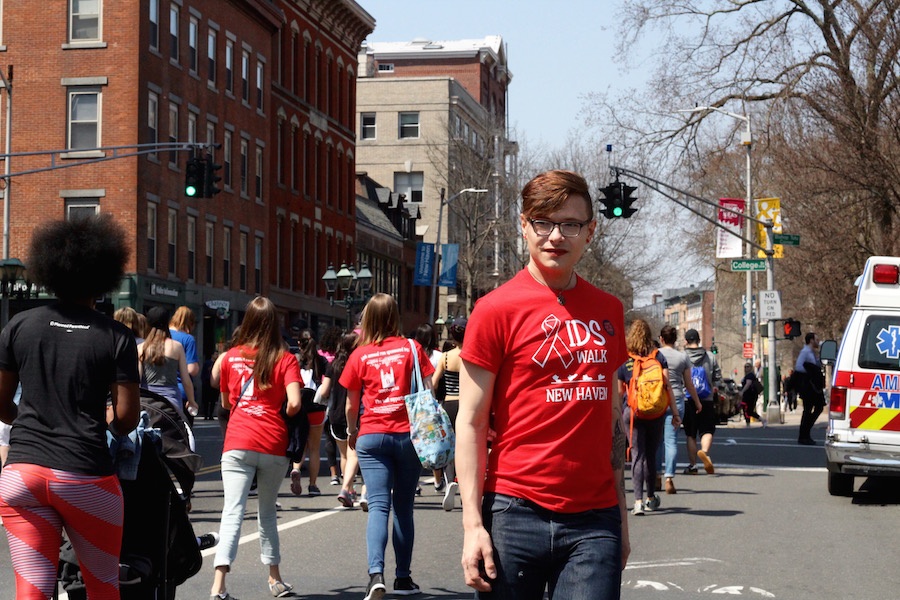 Culture & Community | Downtown | Greater New Haven | HIV/AIDS Awareness | Mayor's Task Force on AIDS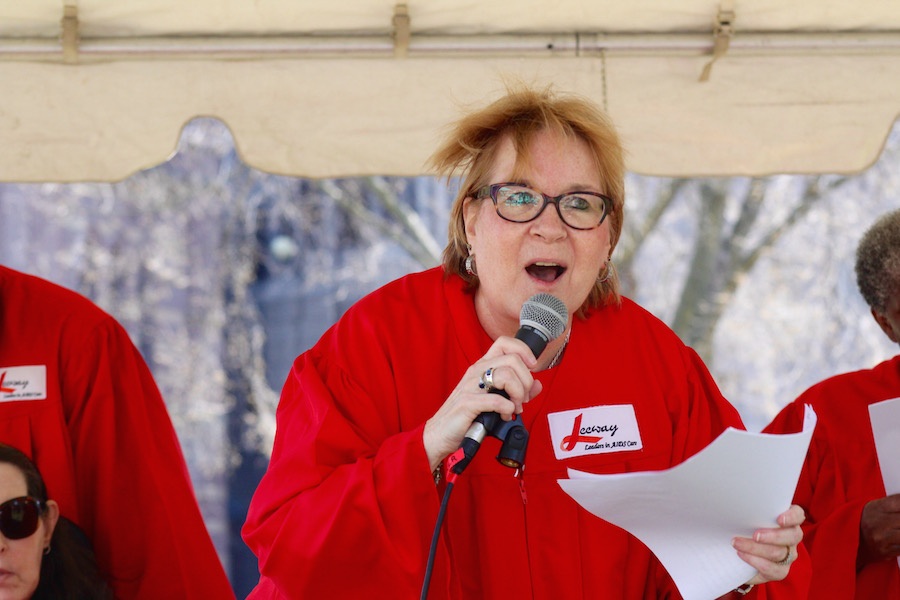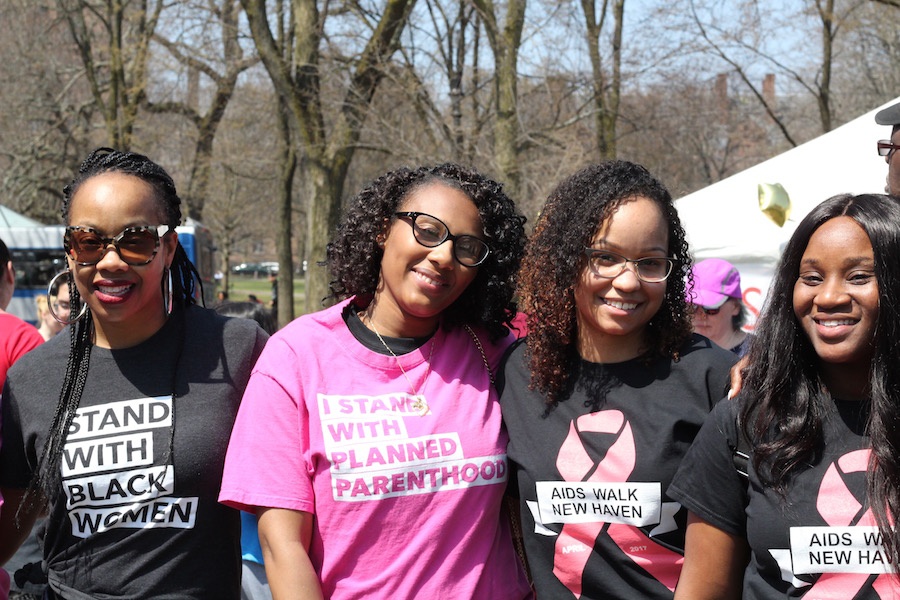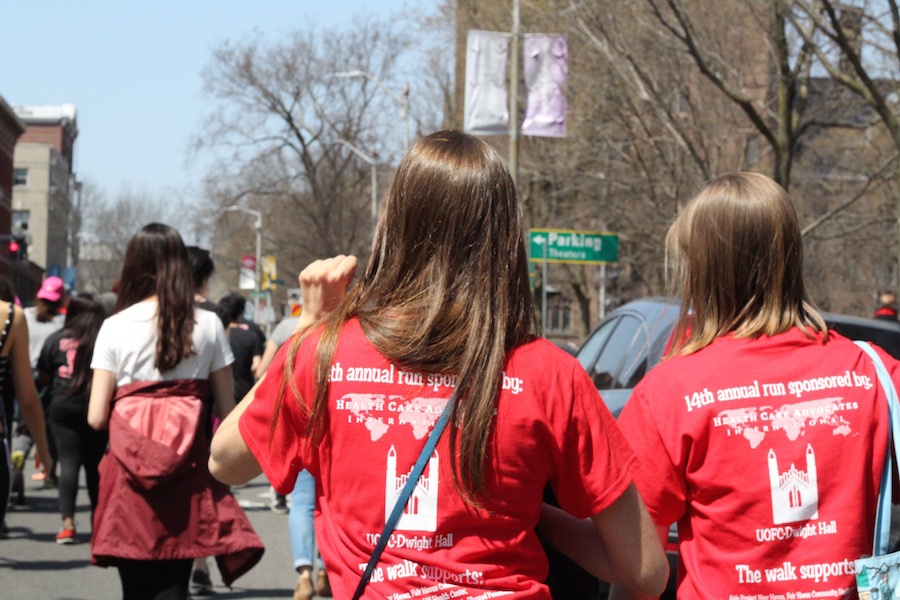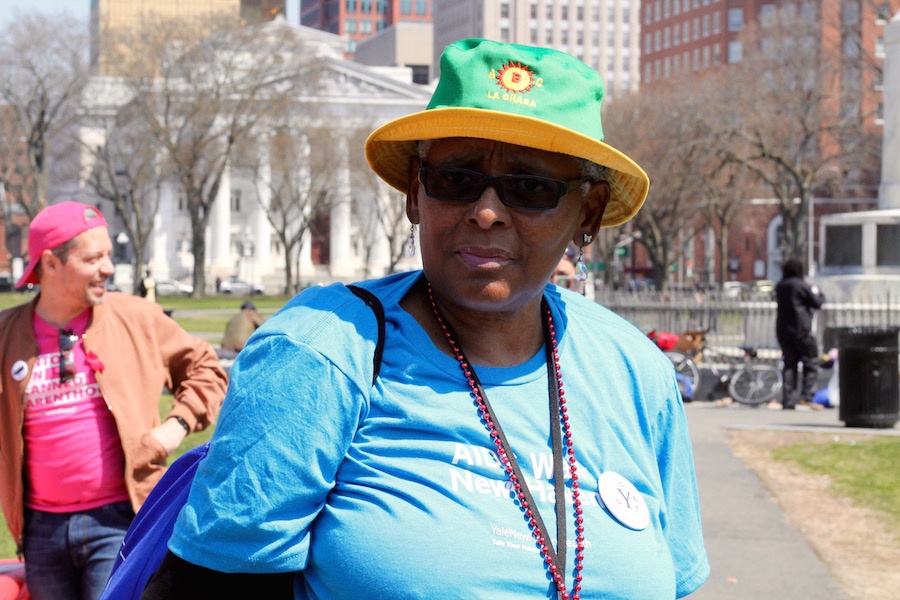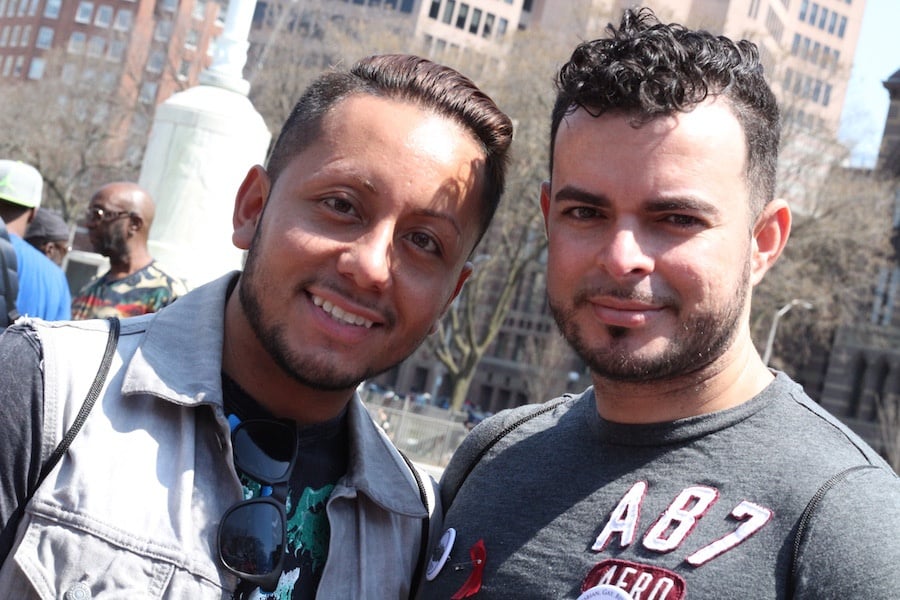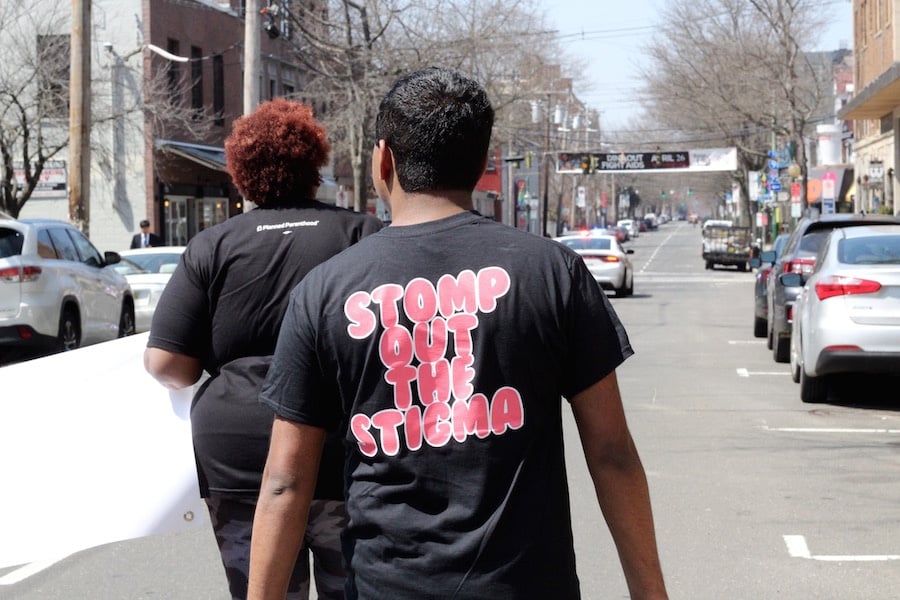 Mary Pringle spent decades being ostracized and cast out because of her HIV diagnosis. So when she heard about a chance to "stomp out the stigma" in her new hometown, she put on her walking shoes.
An immigrant from Lesotho, Pringle was one of over 100 to gather Saturday for the 14th annual AIDS Walk New Haven, a five-kilometer stroll through downtown that began and ended at the New Haven Green. Organized this year by a team of Yale University undergraduates with support from the city, the event raised a total of $9,022.54.
Those funds will be distributed to AIDS Project New Haven, Fair Haven Community Health Center, Cornell Scott Hill Health Center, Leeway, Liberty Community Services, New Reach, Planned Parenthood of Southern New England (PPSNE), and the Yale Child Study Center.
This year, the event zeroed in on the importance of two generations—those born before 1981, and those born after—living with and raising awareness around HIV. As the rate of new cases continues to climb among Black and Latino men and in the MSM (Men Having Sex with Men) community, this year's walkers, speakers and organizers focused on the importance of educating people, getting tested, and using preventative measures like condoms, safe needle transfers, and Pre-exposure prophylaxis treatment or PrEP.
"It's important to go back in history, to know where we came from, and where we're going," said Gerald Friedland, an infectious disease specialist at Yale-New Haven Hospital. "New Haven was brutalized by AIDS … and although the epidemic has been subdued, it hasn't been ended."
In a series of remarks before the walk, Friedland reminded attendees that at the height of the AIDS epidemic in the late 1980s and early 1990s, HIV/AIDS was the leading cause of death among 25-40 year old men and women in New Haven, a designation the city shared with 11 cities around the U.S.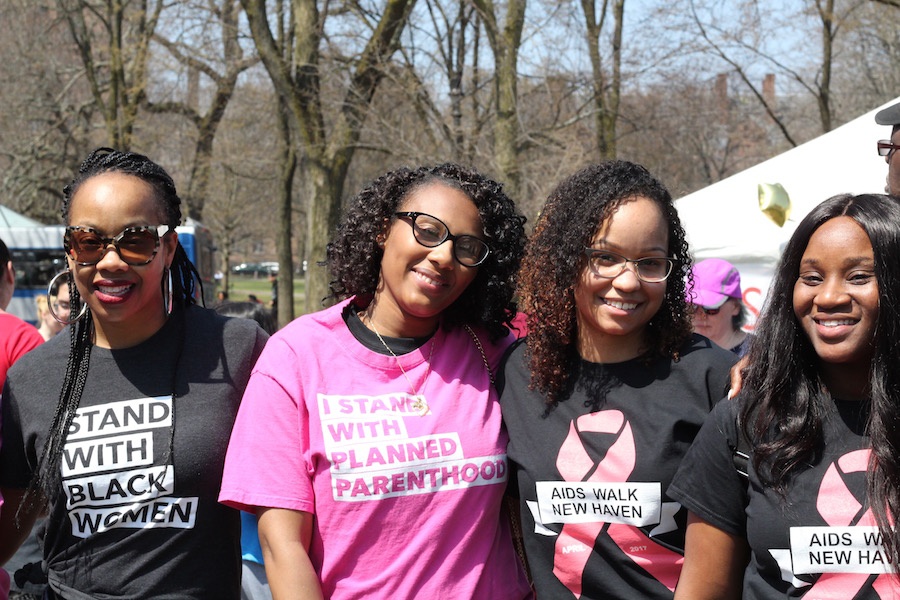 As she Facebook lived the speaking portion of the event from a thicket of plastic chairs, Pringle said she represents the older generation. Born and raised in Lesotho, she said she spent years being ostracized for her HIV diagnosis, often left out of events because community members did not understand the virus, or thought she could be contagious.
After moving to New Haven last March to be closer to her son, she said she was encouraged by the push to raise awareness, and the lack of stigma she experienced when she went to seek out care. Now, she said she wants to support people living with HIV both in New Haven, and around the world.
She listened intently to speakers including Gary Blick, founder of the social media and grassroots initiative HIV Advocates. As the group gears up for an HIV testing campaign with United Church on the Green later this spring, he said he hopes to see New Haven approach the United Nations initiative to end the AIDS epidemic by the year 2030.
"Stigma and discrimination is still the number one barrier preventing people from getting tested, and preventing people, once they know their status, from staying on medications," he said. "Let's go out there and create some awareness. Together, we can fight the stigma."
Blick added that he is heartened to see young faces to carry on the fight, and pass awareness on to peers who may think HIV is no longer a problem.
Many of them came out to the walk, both to volunteer and stroll around New Haven under the first sunny skies of spring. Bouncing between tables for Sanctuary City Now! and PPSNE, New Haven "artivist" Juancarlos Soto recalled how he has been involved in raising awareness since his time at Wilbur Cross High School, a member of a student group called "STOP AIDS," dedicated to peer teaching on using protection, getting tested, and stopping stigma.
"This is something that's really personal to me also as a queer man," he said. "There's all this stigma and things associated with HIV. I remember growing up and hearing how HIV was considered like a gay thing—a gay disease. So being in a time when the community comes out and stands up … standing up against stigma, it's really dope."
As the walk began, red-shirted participants spilling onto Chapel and Temple Streets, that was also true for Richard Duhaime, coordinator of the HIV awareness group Mpowerment New Haven. Diagnosed with HIV nine years ago, Duhaime said that public gatherings like the AIDS Walk help him place his own diagnosis in a greater narrative, and work to fight stigma in his own life and for others around him.
"This means a lot to myself, mainly because of the struggle living with the stigma," Duhaime said. "While fighting against society's acceptance of me, it's really fighting against my own acceptance of myself and my diagnosis. Re-learning to love myself again."
"Events like this—it brings awareness to the community," he added. "It puts HIV in the face of people. And it shows everyone that whether you're living with HIV or without, we're all human beings."
As he walked down Chapel Street, up Park, down George, and in a loop back up Temple, Dreya Stevenson grinned at him from her perch at Leeway's table, where a volunteer sign up sheet was slowly filling with new names to work with residents. Now 25 years old, Stevenson said she sees that generational bridge firsthand—she's been attending the AIDS Walk for 13 of its 14 years with her mom, an employee and healthcare advocate at Leeway.
"My mom made it [HIV] normal for me, so that I didn't look at it like the rest of my peers do—as a joke, as 'Oh, it could never happen to me,'" she said. "She was very, very, very realistic when it came down to my knowledge of HIV and AIDS and living with it."
Looking back at the walk's fledgling years, Stevenson recalled an event that drew hundreds out to the green, to march from downtown to Dwight to Edgewood and back with more energy than she saw on display Saturday. But, she said, "the energy is very much still there"—and needs to keep going for another generation, or however long it takes to knock out the virus for good.
"Awareness needs to be made," she said. "They need to know more about it—that just because you have it, there's nothing wrong with it. That a cure needs to come. It's still very much a problem. It's a silent killer, and no one realizes that too. If you don't go get checked, you're not going to know. Because it does not show itself the same way for every person. It may come up as a cold. It may kill you in the middle of the night."
"I do it for the awareness," she added. "Young folk … we are still very much learning."