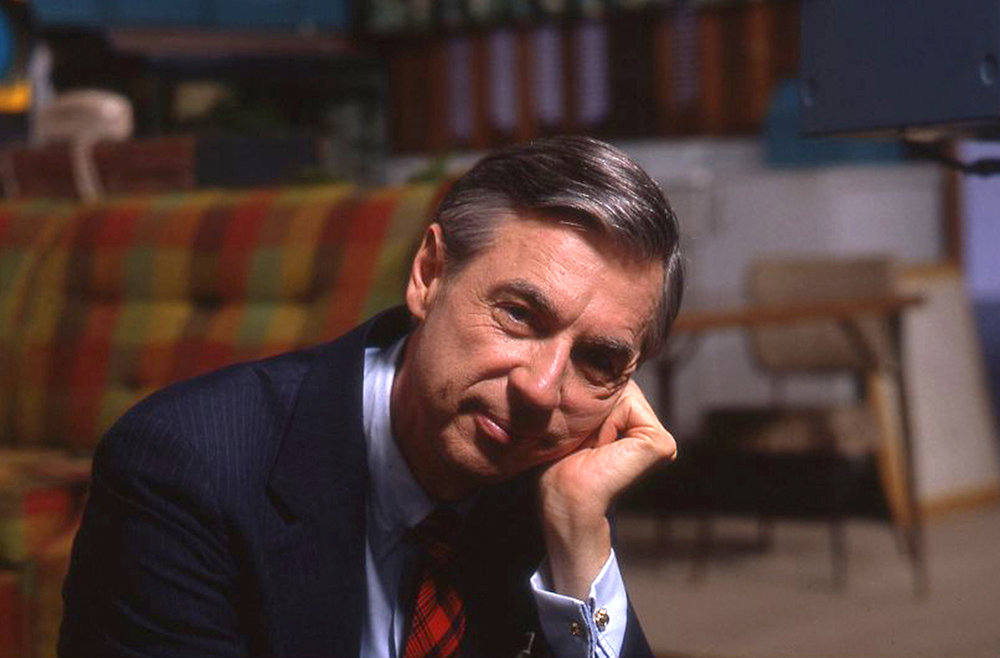 Friday Flicks | Won't You Be My Neighbor
A lanky man sits in a field of tall grass, the wind fluttering his hair in rhythm with the blowing of the leaves. He swims gently under water, slowly spinning as he ascends to the surface.
That man is Fred McFeely Rogers, better known as Mr. Rogers, the impossibly patient, gentle and empathetic Presbyterian minister-turned-puppeteer who hosted the PBS-distributed children's show Mr. Rogers' Neighborhood from 1968 through 2001.
The beloved television personality is the subject of a new documentary by Morgan Neville (20 Feet from Stardom, Best of Enemies), who offers more of a biography of the show than a biography of the man behind it. There's so much overlap between the two that it sometimes becomes difficult to distinguish between the soothing gentility of the show and the enigmatic man who made it.
Won't You Be My Neighbor? starts with the simple idea that, to quote Mr. Rogers himself, love is at the root of everything—love, or the lack of it. And in Mr. Rogers' Neighborhood, Rogers was set on putting love front center. As grainy images roll across the screen, we meet the characters who populate his world: bright puppets and a doll-sized trolly, but also Rodgers himself in a series of interviews. All of the footage is archival because our subject has departed from this world; Rodgers died of stomach cancer in 2003.
A trained Presbyterian minister and acolyte of pathbreaking child psychologists at the University of Pittsburgh in the 1950s, Rogers that he set out to create a television program that didn't rely on gratuitous violence or humiliating self-debasement in order to establish some kind of connection with children.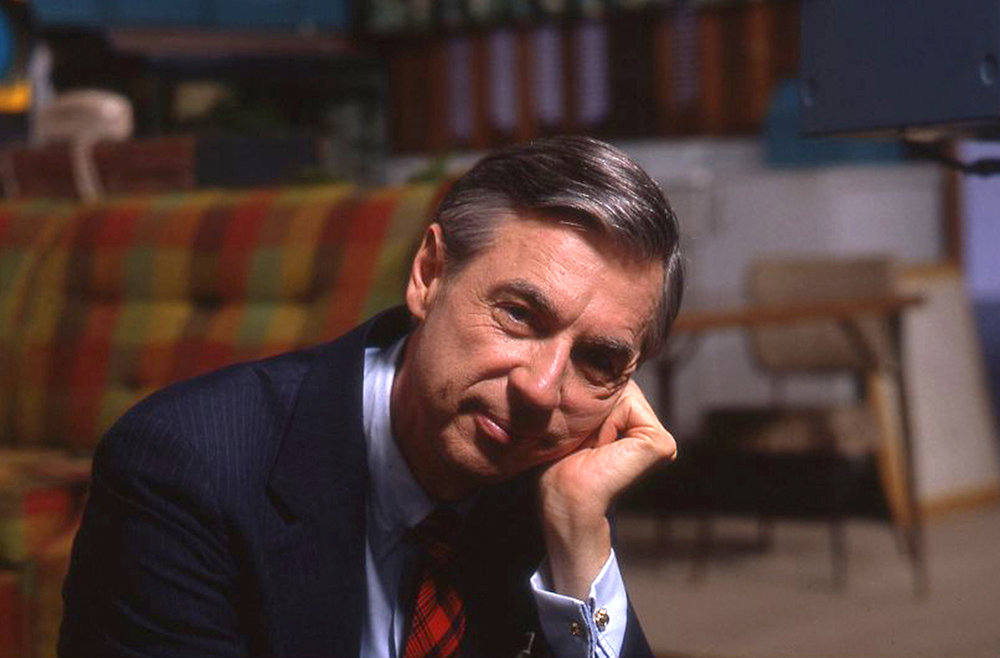 It is clear, as the movie rolls, that he respected the emotional life and intelligence of children, and wanted to create a show abounding in patience, knowledge, empathy and understanding. A show that took children seriously and responded in kind.
The result, the movie shows, was a television program with low-production values, minimal sets, and one entrancingly placid star. And yet within that context, Mr. Rogers managed to accomplish something remarkable even for adult entertainment. He spoke honestly to children about difficult, even traumatic, subjects. And he encouraged them to look within to truly know themselves.
The first episodes of the program in 1968 used an imperious puppet monarch, King Friday XIII, and his absolute recalcitrance to help children understand the carnage and stubborn militarism that defined the U.S.'s involvement in Vietnam. Subsequent episodes dealt with everything from assassination to racism to divorce.
Men and women who worked on the show, who knew and admired the man behind it, talk about how Rogers's commitment to creating a comfortable and relaxed atmosphere—taking off his coat and putting on a sweater—combined with his hard separation of reality from fantasy (inside the home with Mr. Rogers vs. taking the trolley to imagination land) encouraged children to act responsibly while also allowing them to delight in their imagination.
Where the documentary falls short, perhaps, is in not pushing hard enough at the edges of a man that one of his son's refers to with more than a hint of exasperation as the second coming of Christ. The movie talks about how Rogers strongly discouraged one of his regular co-stars from coming out of the closet because he feared the admission would chase away any corporate sponsors, but steps no further into any other complications and dissonances that may have arisen between his faith, his career, and his professional ambition.
The movie likewise hints at a struggle with depression, especially towards the end of his career, but skirts around anything too dour in favor of celebrating the revolutionary intention of using television as a vehicle for dignity as opposed to high or low-minded titillation.
But most of all, Won't You Be My Neighbor? is an avowed triumph of kindness: of a man who saw evil and misunderstanding and self-repression in the world and dedicated his life, in the most strangely soothing of ways, to help children grow into affirmed and affirming, loved and loving adults.
The accent marks of the movie, on the beach, swimming laps, those brief interludes of Mr. Rogers in his life away from the studio camera, provide just enough of a glimpse of a serenity within himself for the audience to see within his own life what he sought to instill in the lives of each of his viewers.
Won't You Be My Neighbor? may not be a perfect movie. But after spending an hour and a half with Mr. Rogers, the point of life doesn't seem to be to be perfect. Rather, it's to live with love and kindness, towards oneself and everyone around one.