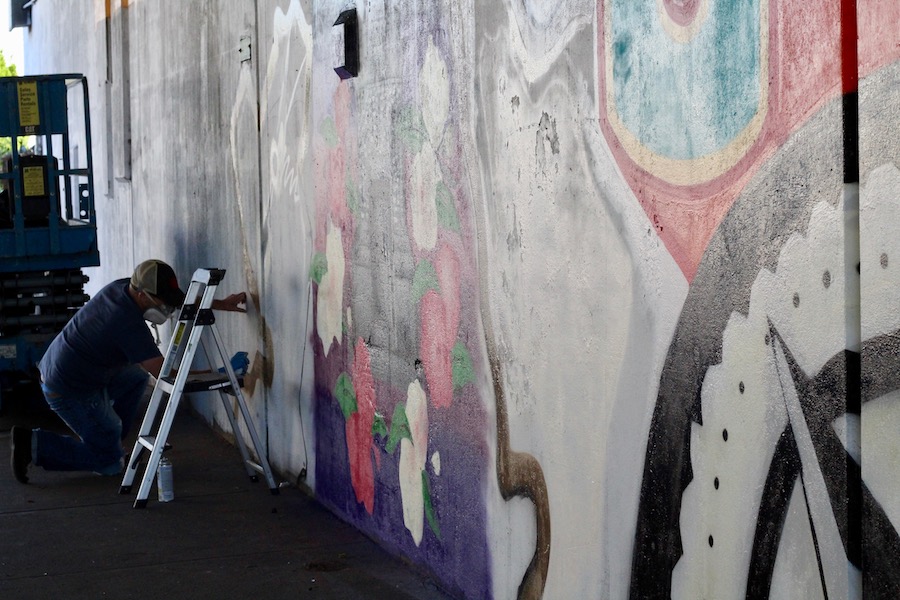 Cedar Hill | Public art | Arts & Culture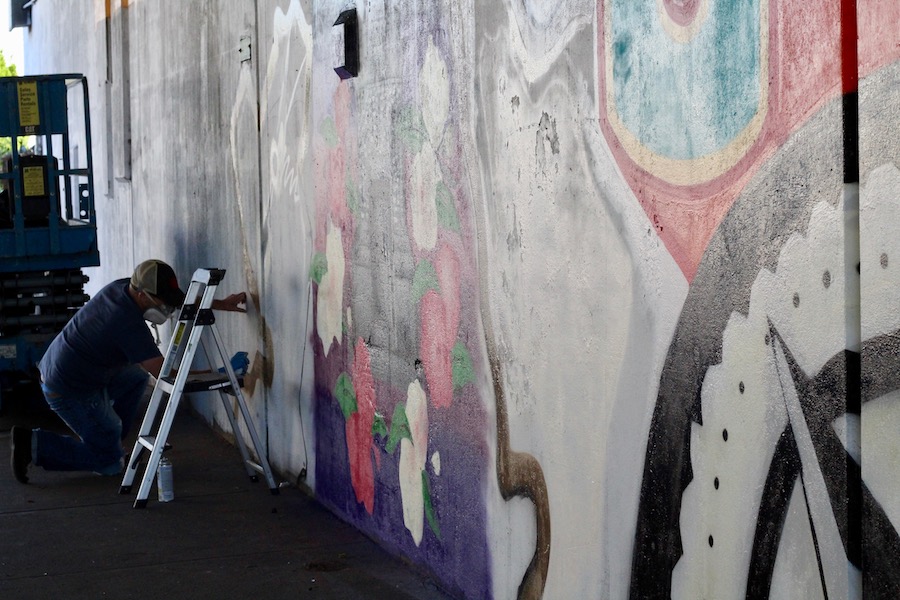 Something looks a little different about the Soldiers & Sailors monument as it rises off State Street. There's still the bright blue sky, a thicket of spruce tress at its midpoint. But its dwarfed, for the first time, by old maps, grids of what New Haven used to be. Not far from them, a scalloped, black-and-white compass points north, still fresh with the smell of aerosol paint.
Together, these images comprise a long-awaited mural at the entrance to New Haven's Cedar Hill neighborhood, where State Street runs below Interstate 91. After more than a year of planning, local artists and neighborhood advocates are working to paint one side of the underpass by a block party later this month. Then they are hoping to take on the underpass' second wall in the spring. The project is funded by New Haven's anti-blight Livable City Initiative (LCI), with fiscal agency from The Arts Council of Greater New Haven.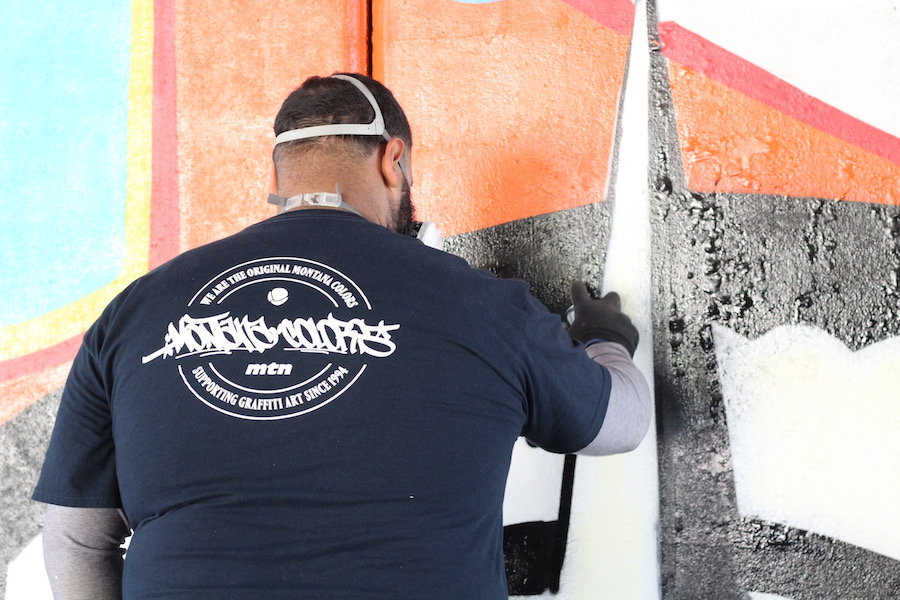 The mural, spearheaded by neighborhood champions Camille Ansley and Kenya Adams-Martin, has been over a year in the making. In April of last year, Ansley presented the East Rock Community Management Team (ERCMT) with a proposal for the project, nominating it for $10,000 from LCI. At the time, she suggested that it doubled a way to deter local graffiti artists from defacing telephone posts, mailboxes, and traffic signs in the area by giving them something productive to do.
In May 2017, the ERCMT voted to fund the proposal. At the time, Ansley's project also included painting large plastic trash bins and a little free library, which were completed at a community paint party in August 2017 and subsequently stolen. Working with LCI neighborhood specialist Linda Davis-Cannon, Ansley said she realized the group might need to halt the mural project until the following spring, because of unpredictable, cold and wet fall weather. She kept the ERCMT updated, proposing another $10,000 from LCI this year. Due to the city's budget crisis, the funds were not voted on or distributed this year.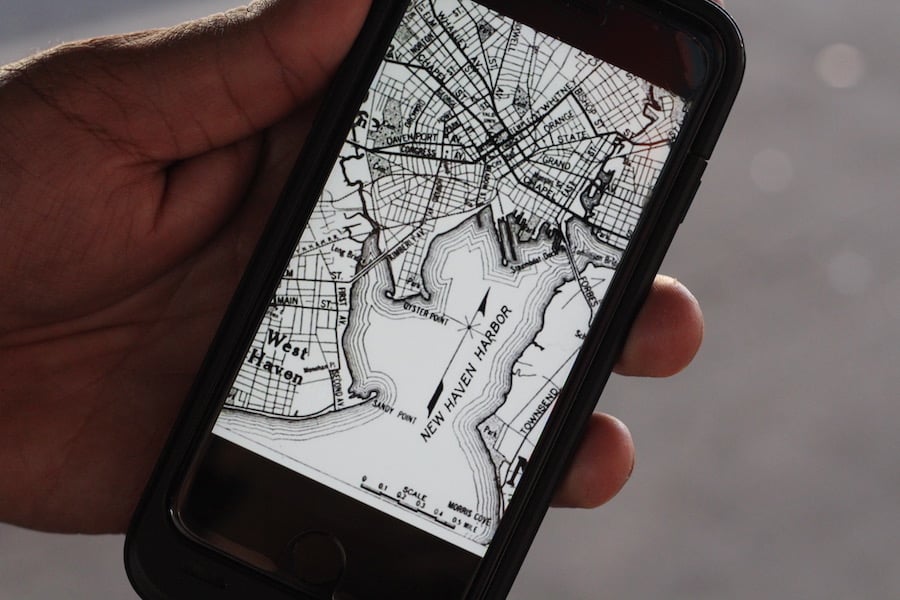 But the first wall of the underpass as since moved forward. Earlier this spring, Ansley told the ERCMT that artists from A & A Productions—a team of two former graffiti taggers who asked that their names and faces not be used—would start priming for the mural in June. In fact, they were able to start work in late September, scrambling to finish before colder weather takes hold.
Armed with protective masks, dozens of cans of electric-colored spray paint, and one scissor lift, the two have been out at the site each day, sometimes working eight- and nine-hour shifts on Sundays and Mondays to finish in time.
"It's what I like to do," said the team's first A., who grew up on the Hamden side of Cedar Hill. "I'm hoping it'll brighten it [Cedar Hill] up, bring some excitement to the neighborhood. Everybody coming outside, taking pictures. It's kind of dead down here … not dead, but you got a lot of negative, like, voids. It fills up the voids."
"It feels good, it feels good" added his partner, who grew up visiting a friend on the neighborhood's May Street. "We're doing something for the community that hopefully they'll enjoy … we want the community to embrace it."
He said that the two aren't thinking of it as graffiti—"that's a tag that you throw up"—but as a lasting piece of art for residents of the neighborhood to respect, enjoy, and engage in when they pass it on bus or foot, by bike or car. Both artists likened it to the 2014 Under 91 Project at the Humphrey Street underpass, which employed artists from Hi-Crew for its sprawling, fantastical design.
The project has not gone completely smoothly, but is on track to finish by Oct. 20. When A. and A. began—and despite a series of renderings they'd done earlier this spring—the two quickly realized that they had the incorrect measurements for the wall, meaning that they would have to recalibrate the size of letters, and change the spacing between them. That was particularly true for a band of neon letters planned for the mural's top, that reads "Cedar Hill" in blocky pink and orange text, and one below that spells out the word "Community" with different symbols and letters in the mural.
Now, both of those words have made it into the mural, the latter in whimsical turns. A blue-and-black N on the compass, for instance, doubles as the N in the word 'Community.' The "M" is hidden somewhere just left of the Soldiers and Sailors Monument. Reached by phone Monday night, Ansley said she is incredibly excited to see the mural taking shape. She has been documenting its progress almost every night on the neighborhood's social media feeds.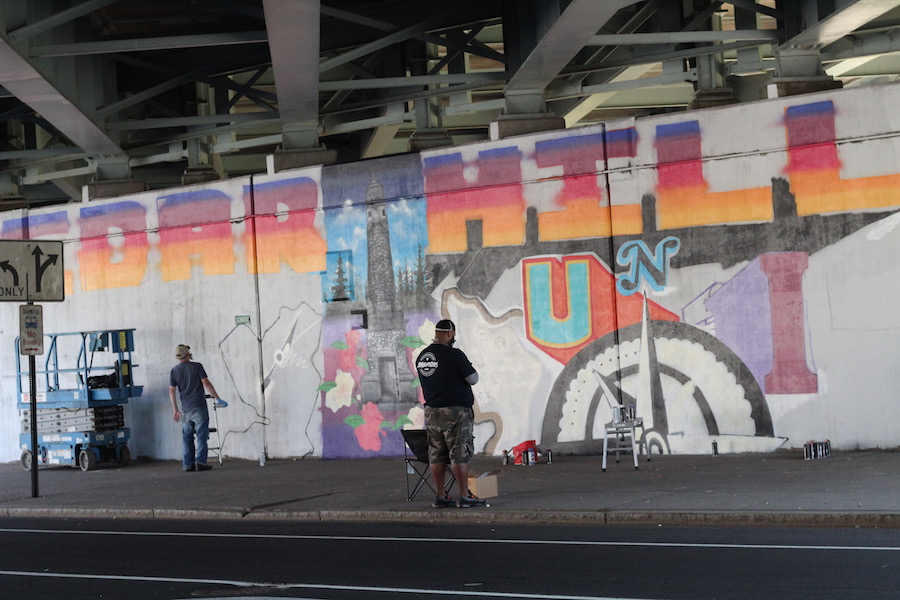 "It brings me so much joy," she said. "You see the word 'community' on this huge wall, and I hope it translates to what we're really trying to get across. This will hopefully get people to engage … and help with the community. It's so much bigger than just the wall."
Back at the underpass, her words came to life. Last Sunday, New Havener Yolanda Coggins was biking by on her way to work on Foxon Boulevard when she slowed down to see what was going on. A resident of the Whalley-Edgewood-Beaver Hills neighborhood, Coggins said she makes the four-and-a-half mile ride at least five days a week. Usually she tries to get through the underpasses as quickly as possible, to avoid feeling creeped out.
"I'm happy about it," she said. "It makes me think that they're reaching out to the community, or trying to make things better."