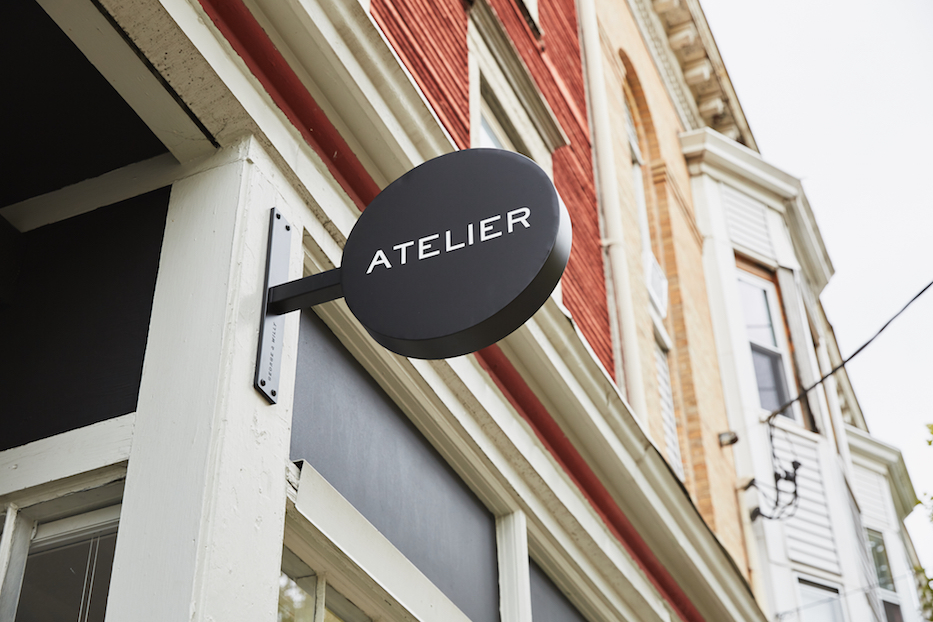 Design | East Rock | Arts & Culture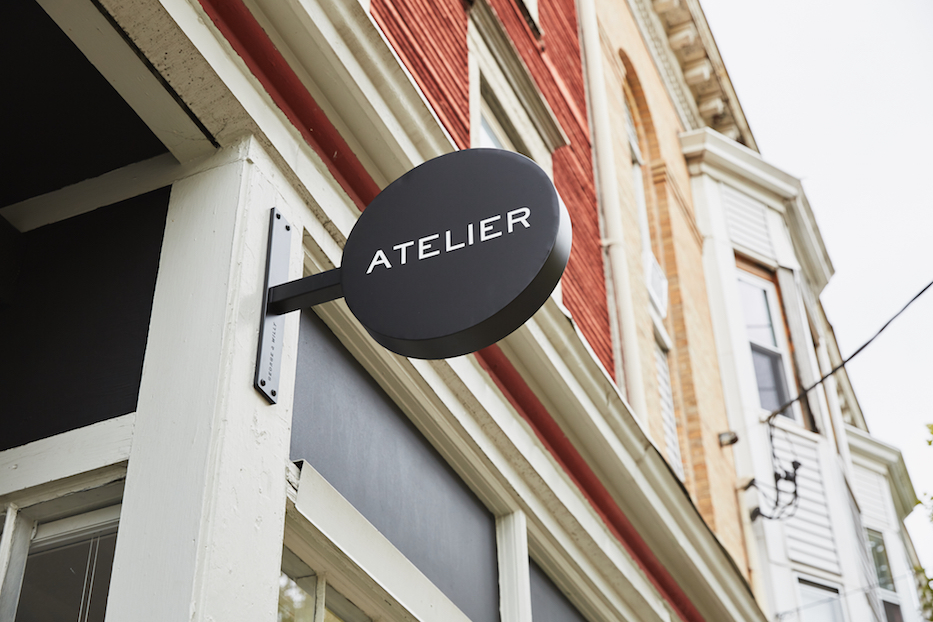 An architecture and design firm focused on equity has breathed new life into a long-empty State Street storefront. Now its founders and staff are hoping that passers-by will notice, peek inside, and stay a while.
That's the story for Atelier Cho Thompson, the East Coast arm of a firm that Christina Cho Yoo and Ming Thompson started in San Francisco five years ago. Earlier this year, Thompson and a handful of staff moved quietly from DISTRICT into 938 State St., a rental property in East Rock that has housed a vintage store and short-lived plans for an independent school in the last five years.
As they transition to a street-level work-and-retail space, they're focused on spreading the gospel of design in the community, while blazing a path for other women and people of color in the field.
"We wanted to explore what it meant to be more connected to community," Thompson said in a recent interview at the space, where boxes were still piled against one wall and computers with standing desks stood in clean formation near another. "We were excited to get a ground-floor storefront space. Retail was a way to get people to come in and say hello."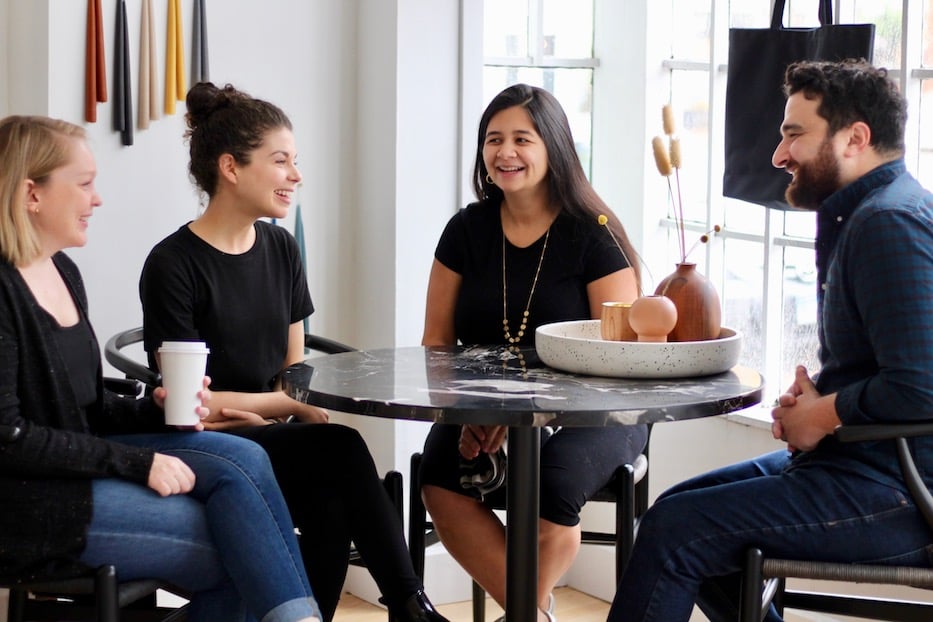 Emilia Baker, Celia Poirier, Ming Thompson, and Keith Appleby. Lucy Gellman Photo.
Atelier Cho Thompson launched in 2014, after Cho and Thompson met during their time at the Harvard Graduate School of Design. Both are interdisciplinary in their approach: in addition to architecture, engineering, and design, the two have cumulatively worked in education and the culinary arts, including time in the Yale-China Fellowship program and at California's celebrated bakery Tartine.
After launching a New Haven office at DISTRICT in 2017—"we were a single desk," Thompson recalled—the firm has grown its New Haven presence to four employees (three more, including Cho, work in San Francisco), with an additional six to eight fellows from the Yale School of Architecture. It moved to State Street after seeing that the space was available and wanting to give New Haveners a front seat to design work, and invite them to learn about and weigh in on the process.
"We're not your traditional architecture firm, and we're not trying to be," Thompson said. "We're more interested in the boundaries of architecture. We think it makes for more interesting and stronger projects."
Specifically, that means projects that marry architecture and interior and graphic design, from restaurants, startups, and tech companies to the San Francisco Unified School District. In New Haven, clients include artist Titus Kaphar's personal studio and Dixwell-based project NXTHVN, a B-Natural Cafe offshoot called B-Natural Kitchen, graphics for the Yale-China Association, and a pro-bono pocket park on Bradley Street, where Thompson also lives. New Haven is familiar turf for her: before moving back in 2017, she was an undergraduate at Yale and served as a Yale-China Fellow after college.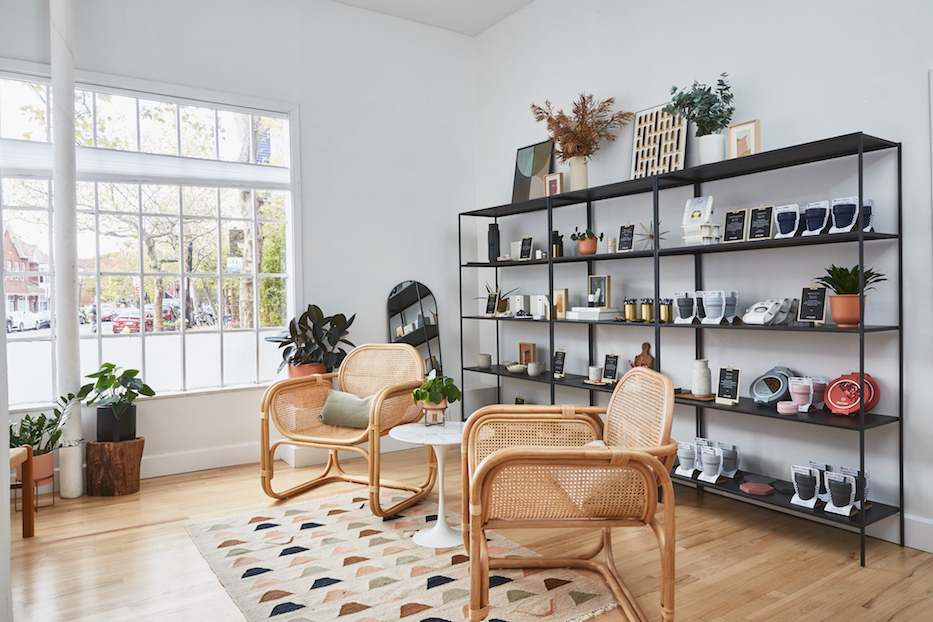 As the firm has grown, Cho and Thompson have also declared a focus on equity, with a workplace intended to support women, people of color, and parents who may need things like more flexible work schedules and the option of working from home. For one, Thompson said, it's personal—both founders are women of color from the South, who still don't fit the traditional architecture mold.
But she's also found that "Connecticut has a lot of catching up to do:" while 51 percent of Connecticut's population identifies as female, only 18 percent of its architects are women. That's even lower for Asian, Black, and Latinx women in the field.
"At other firms, I've seen women feel feel bad because they have to stand up at five on the dot to pick up their kids," she said. "The idea of equity goes back to understanding people as whole people."
As they open to the community, "we're coming up with super progressive policies" designed to retain staff. In the current setup on State Street, members have divided the 2,234 square foot storefront into two distinct but connected rooms, with space for retail in the front and designated work and crafting area in the back.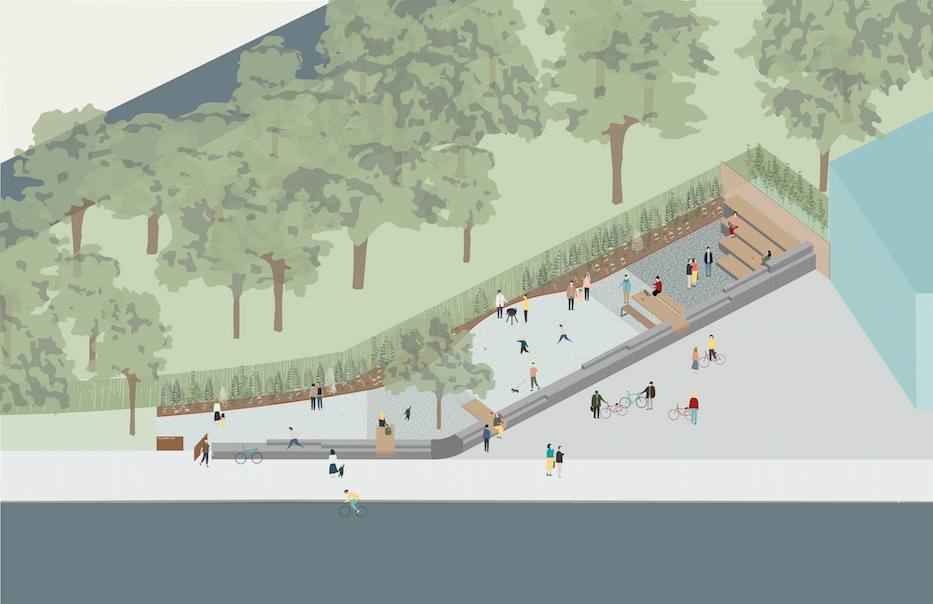 Plans for a pro-bono pocket park on Bradley Street, next to the Bradley Street Bike Co-Op.
In the shop, there are limited-run t-shirts and tote bags designed in house—all of them riff on the city's nine squares, turning the squares into hunks of pizza or neat geometric boxes—with other products that Cho and Thompson have hand-picked from around the country (Thompson pointed out small bars of soap from Maine on a recent visit). Further back, a long wooden table sits at the ready for work and crafting with benches, bulbous lights suspended overhead.
It's designed to invite New Haveners in and keep them coming back, Thompson said. While the space is officially open to the public only on Saturdays, Thompson is organizing a holiday market and series of monthly, family-friendly craft nights for the community, the latest of which brought in 25 people for Halloween. Thompson said she's also thought about a design week modeled on San Francisco's, to bring attention to the number of architects, designers, and creatives doing similar work in New Haven.
Early next year, she also plans to start a "Design +" studio series, probing the intersection of design and the culinary arts, design and sanctuary, design and immigration, and design and politics among others. In part, she said, her hope is to bring together creatives and community members who may be thinking about similar work.
"It's how we get more interesting voices at the table," she said.
Atelier Cho Thompson is open at 938 State St. from 11 a.m. to 5 p.m. on Saturdays. A holiday market is currently planned for the evening of Friday Dec. 6 and all day Saturday Dec. 7.