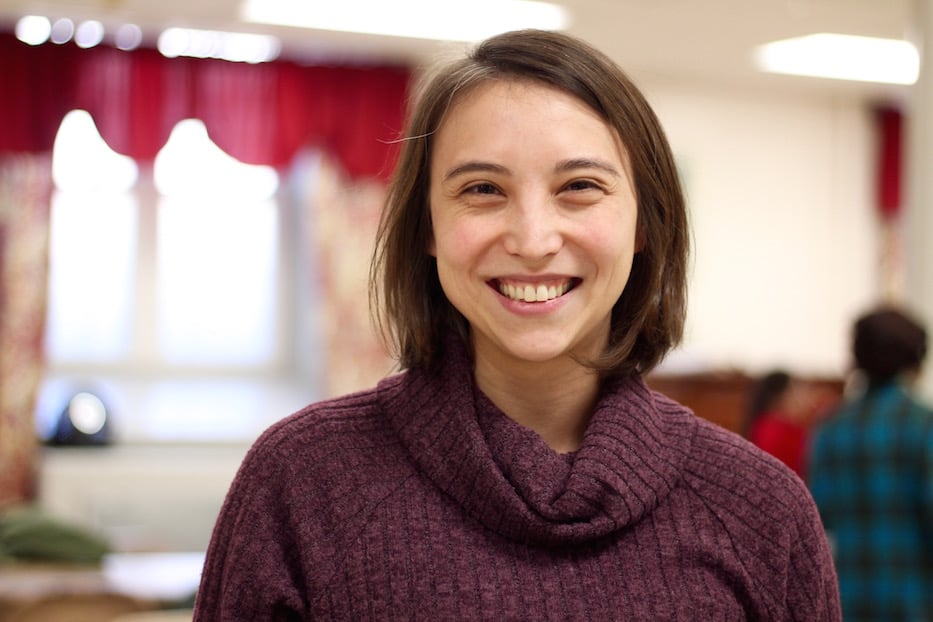 Downtown | First and Summerfield United Methodist Church | Arts, Culture & Community | Christmas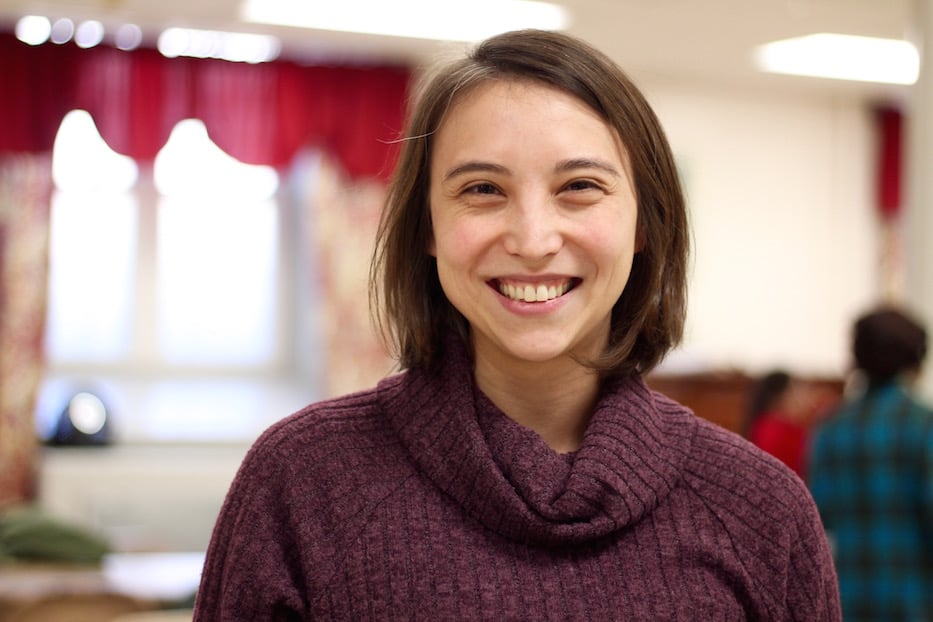 Pastor Vicki Flippin. Lucy Gellman Photos.
Three days before Christmas, a New Haven congregation drew connections between the plight of one holy migrant family and the journeys many of its own members have taken to be in New Haven, coming together in worship.
That congregation is First and Summerfield United Methodist Church, whose building overlooks the upper New Haven Green. Sunday morning, the church held its first annual "Migration Stories" service, intended to bind the age-old story of Jesus, Mary, and Joseph to the present with personal histories from those who worship there. Around 30 people attended the service.
"These are stories that are part of our sacred stories and part of our Christmas stories," said Pastor Vicki Flippin. "It's important at Christmastime that we feel close to these stories, and that we relate to these stories to the sacred family, and to all the sacred families that are among us. And we know that there are sacred families that are being separated at this time all around us."
Flippin said that the idea for the service first occurred to her last December, when the church dedicated the Sunday before Christmas to reflections on Mary. At one point during that service, one congregant spoke passionately about how those migrants, persecuted when Mary was at her most vulnerable, were not so different from the thousands of families turned away from and separated at the Southern border of the United States.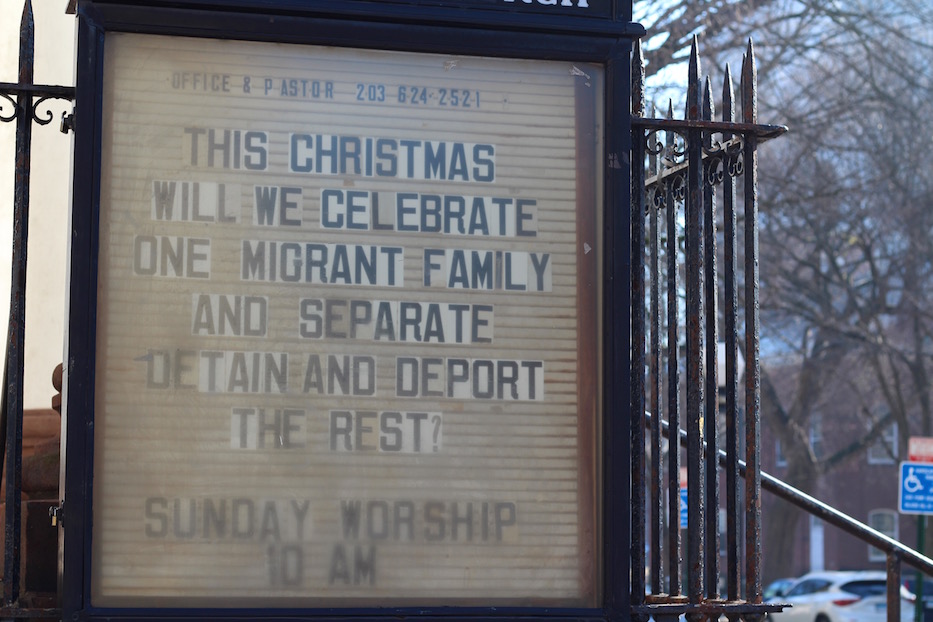 The words rang true inside First and Summerfield, which has served as a sanctuary congregation within the city for several years now. It gave Flippin, who has been a crusader for sanctuary and human rights in New Haven and around the country, an idea. Sunday, she began with a prayer of confession and assurance of pardon that invoked the U.S.-Mexico border, anti-Muslim legislation and attacks in India, and student protests in Hong Kong,
During the service, five congregants came forward to tell their own stories, which spanned the globe from South Korea to Guyana to rural England to the American South. Introducing the series of "migration meditations," congregant Wanda Harris told the story of her own journey from North Carolina to New York and then New Haven, including the culture shock that she experienced along the way.
Harris was born and raised in a small town called Ayden, North Carolina, where the population has not topped 5,000 for a decade. When she was a teenager, she moved to Norfolk, Virginia and then on to Washington D.C., amazed by the difference in cities that were only three hours apart by car. As she grew older, she continued her journey North, moving to New York to study and then on to New Haven.
In Washington and New York City, she recalled being asked over and over again about her thick accent, which became a portal into "different culture, different ways of thinking about things." What helped her cope, she said, was learning that change was not always a bad thing. On walks through Washington Square Park in New York City, she found people whose small kindnesses felt like home. In New Haven, she has added to that a vibrant church family.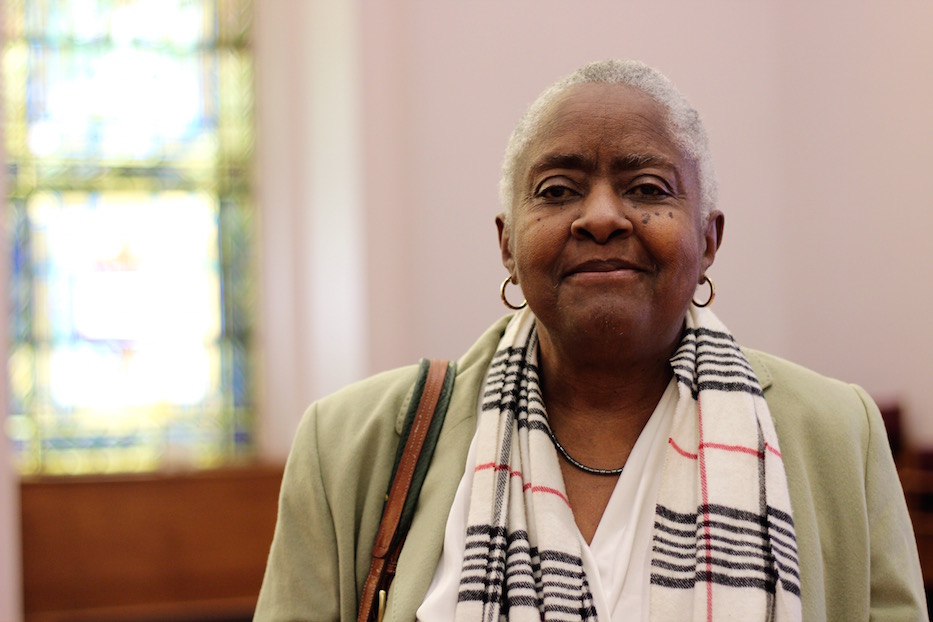 Wanda Harris: "If I was to contrast it with the holy family, I'm pretty sure they had more faith than I did."
"If I was to contrast it with the holy family, I'm pretty sure they had more faith than I did," she said with a smile. "There were such little things … it was as though we were in a different part of the country. I think they adjusted better than I."
Laurel Callens spoke about her family's journey from Guyana to New York in 1990, when she was still a girl. The daughter of an electrician and a paralegal, Callens recalled watching her dad cry for the first time in her life when her family chose to immigrate. They packed seven suitcases, hugged their extended family and friends goodbye, and got on a plane.
She remembered a trepidation-filled five-hour flight to New York, on which no one knew exactly what to expect. When they touched down, she saw cars speeding by on the highway and huge, green trees that didn't bear any fruit. She experienced snow for the first time. While she spoke English, people insisted they couldn't understand her through a thick accent. And she thought "what is this? Let's go back."
But new friends, and a new faith community, helped the family adjust. Callens and her brother enrolled in school, and then continued onto college. She found work and made sure her parents were settling in. She is now a mother of two girls who lives in West Haven.
"Like Mary and Joseph, who were relocated to a different place to seek a better life, I was able to be successful and pass it on to my two girls," she said. "Never be afraid to go to a foreign place to seek better opportunities."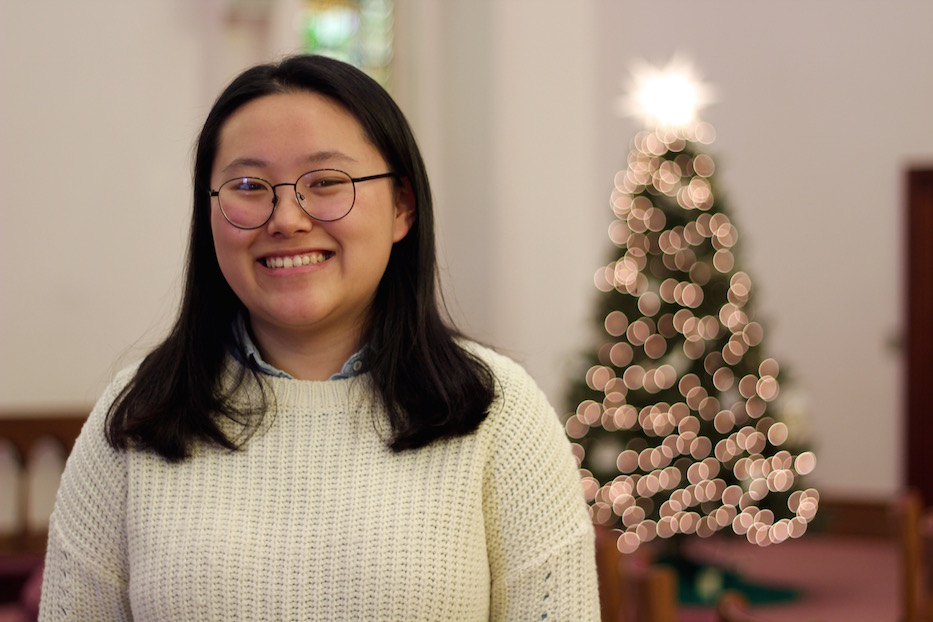 Shua Kim, a senior at James Hillhouse High School, recalled her family's journey not only to New Haven, but also to the Methodist Church. Raised in South Korea, Kim's mother and father were both the first in their families to show an interest in Christianity (her father, the Rev. Byunghun Kim, now leads Sunday's Korean service at First and Summerfield), for which they were punished by their parents.
That didn't stand in their way, Kim said. Her father would sometimes sneak out of his home at dawn and hop over a fence to get to church services. When he was a young adult, he chose to become a pastor and built a small church on the outskirts of Seoul, preaching a service like clockwork each week. Her voice steady, Kim explained that she began to see it as a weekly rite.
During her childhood, her dad was offered a fellowship at the Yale Divinity School. When her family arrived in New Haven, it shocked her how different two strains of the same faith—American Christianity and Korean Christianity—could be. As she navigated a new life in New Haven, she said that her faith and her family's faith often anchored her.
"We were surprised by the different Christian culture of America and deeply pondered how we could keep our old faith while rightly adjusting to this culture," she said. "We still try to find our way."
"Of course, my family and I still have very different beliefs compared to the people back home," she pressed on. "But while living here we've been able to do God's work by setting a good example of faith as Koreans."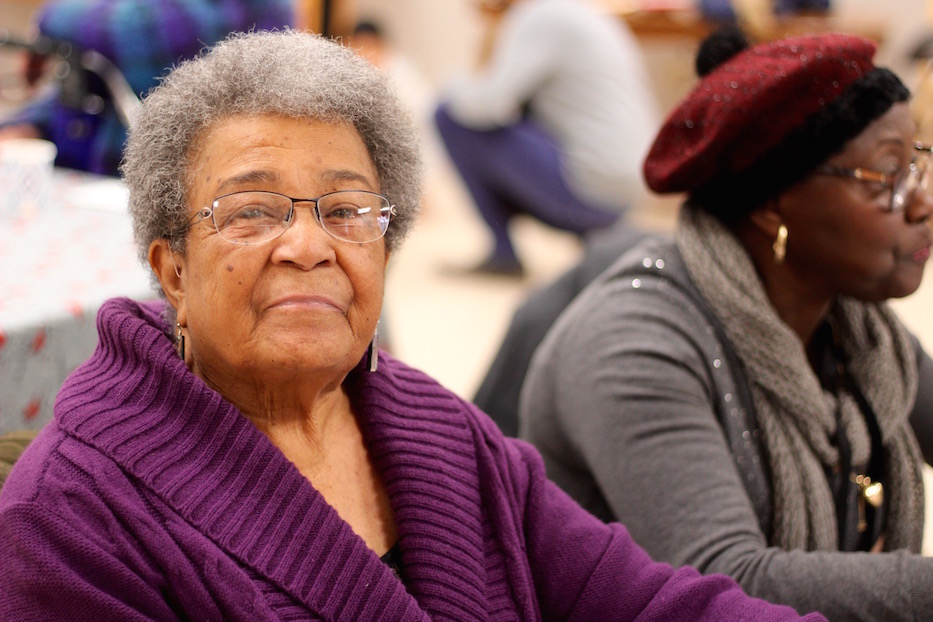 Adeline Tucker, a longtime civil rights activist who helped Marco Reyes take sanctuary in the church two and a half years ago, brought the service home. For her, she explained, the concept of migration has always been a difficult one, because her ancestors were captured, enslaved, and brought to the United States against their will.
"The Black experience has been the struggle to be part of mainstream America," she began. "Since the authorities captured us from Africa and enslaved us, we've had to fight to be treated as first-class citizens."
The sense of a journey, pushing ever forward toward a holy land, has long been in her blood. Well before Tucker was born, her great grandfather was a free man and faith leader in Litchfield, later giving up his life in Connecticut to fight for civil rights in the South. From Litchfield he moved to Charleston, where he began a Black newspaper intended to inform the community.
By the time she and her siblings came along, she said, there was no other option then to fight for civil rights. While living in New York, she joined the Congress of Racial Equality (CORE), launching a chapter in Connecticut after she moved back. She joined marches, sit-ins, and protests. In the 1960s, she took part in the March on Washington and heard Martin Luther King, Jr. deliver his seminal "I Have A Dream" speech.
"We continue to fight the battle for freedom and equality for all marginalized people," she said. "We must speak up against injustice and discrimination of any form."
As the service came to a close, Flippin thanked the speakers for their stories.
"If we're going to hold up this Christmas a family that had to migrate, we need to make the connection that we, ourselves, our families had to migrate," she said. "And families that are migrating today are us. Our family histories have included these migrations as well. These are all sacred, holy families and we fight for one another.