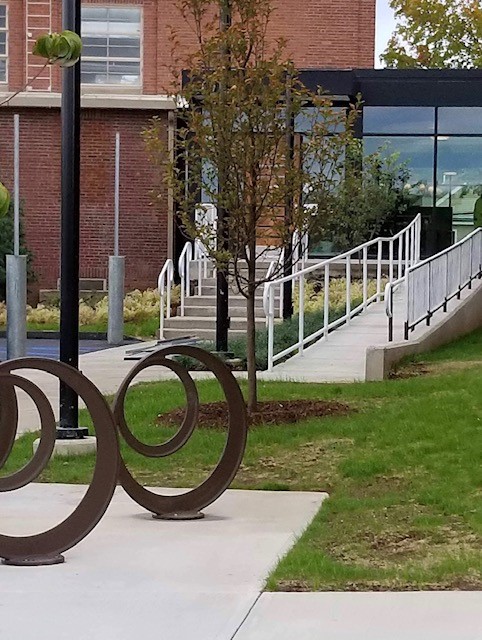 Culture & Community | Economic Development | Hamden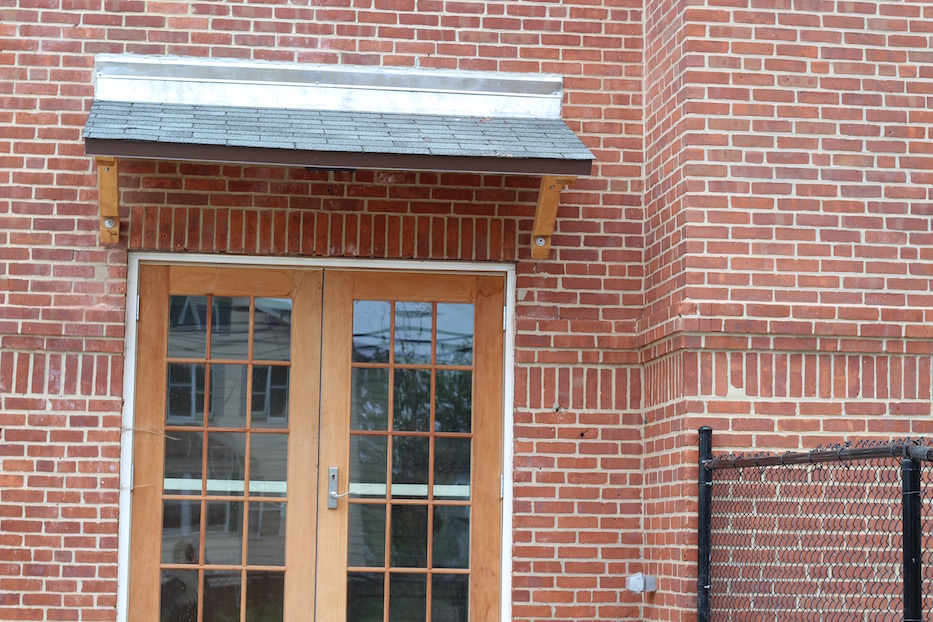 A crumbling, 100-year-old elementary school and abandoned community center has been reborn as a hub for small businesses, entrepreneurs, and artists in the latest story of a Hamden neighborhood's economic growth.
Welcome to Borough496, a small business incubator, cafe and co-working space at 496 Newhall Street in Hamden. A project of the Hamden Economic Development Corporation (HEDC), the incubator is set to soft open to small businesses, startups and artists Nov. 1, with a formal ribbon cutting early next year. It is already taking applications for the space, for which HEDC Director Dale Kroop expects to have a waitlist.
The project has received funding from the Federal Economic Development Administration and Connecticut Department of Economic and Community Development (DECD), including historic and urban renewal tax credits administered by the state DECD. Kroop, who is also the director of economic development and neighborhood revitalization for the town of Hamden, has been working on it for nearly a decade.
"The idea is to give startups and entrepreneurs a space with services that make it as easy as possible for them to do their thing," he said on a recent tour of the space, pointing out old classrooms that have been revitalized and fitted with sleek furniture and high-tech equipment.
The site was built over a century ago, first as the Newhall School in 1917 and later as home to various municipal departments, city services, and a community center. All of its former tenants had moved out by the early 2000s, at which point it sat abandoned for over 10 years. According to city records, it was officially shut down 15 years ago, after which point it became an environmental hazard.
Kroop, who has overseen the development of multiple business incubators across the state, has had his eye on it for over a decade, in part because of the building's stately brick structure and sturdy old bones. In 2013, HEDC purchased the building from the city and began fundraising, a multi-million dollar process that included aid from statewide and national sources as well as a bridge loan from the Guildford Savings Bank.
"I like to preserve history," he said. "If I can preserve architecture, I'll do it."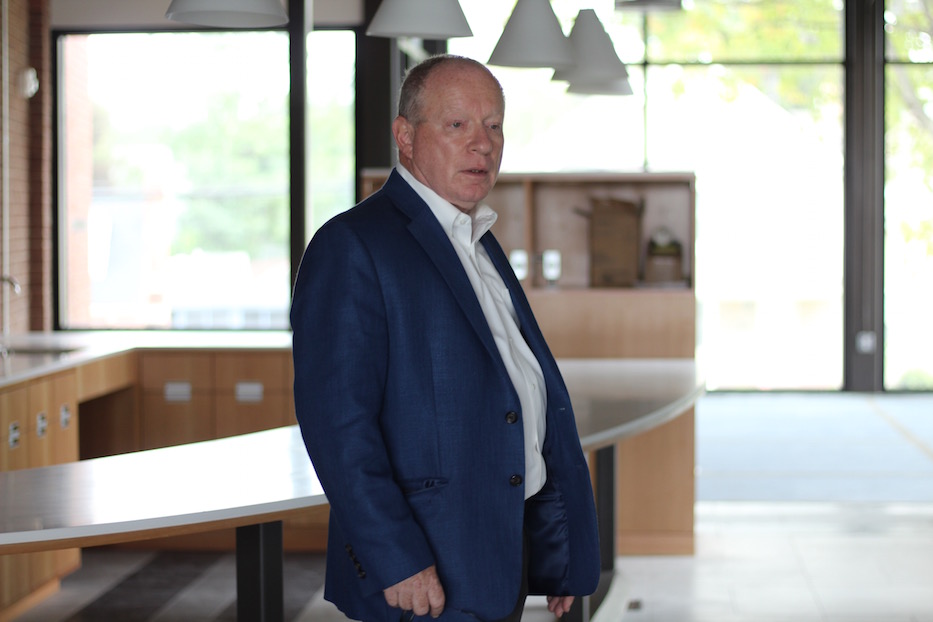 It has been an uphill battle, Kroop said. When remediation started on the building, windows were smashed in and boarded up; some had lost their panes and stared out at the street like missing teeth. The plumbing was completely shot. Mold covered walls and windowsills in the basement; glass and plaster sat in bits over classroom floors. In other rooms, paint had curled away from the walls and repeated flooding patterns soaked the floors. When a cleanup started, people had to wear hazmat suits due to invasive asbestos contamination.
In 2016, the HEDC entered phase one of construction, during which the building received a new roof and extensive environmental remediation. In late September of this year, it completed a second phase making 65 percent of the 39,000 square foot available for startups and early-stage small businesses. Currently, that translates to 14 available rooms, not counting the bathrooms.
Kroop said the HEDC still has to raise funding for the remaining 35 percent of the building, which has been remediated but is currently off-limits. He is in the midst of decorating the now-open portion of the space with Hamden artist and designer Leslie Slater.
As it opens to businesses in the community, it is set to offer "a plethora of services," from business guidance and mentorship to a coworking space and cafe. Under the project's current model, small businesses can rent an entire room or a portion of a room for a monthly membership fee of around $1,200, which includes business training, utilities, mentorship, all-hours entry, and access to a shared conference room. Coworking memberships run $300 to $400, with access to the same amenities.
In addition to several rooms available for rent, there is a room specifically for tech and business training and a roster of classes including "Monthly Introduction To Business Incubation," "Health Insurance for Small Businesses," "Introduction to Grant Writing" and "Homebuying 101." Kroop is still thinking of uses for the gymnasium and a large open space by the cafe.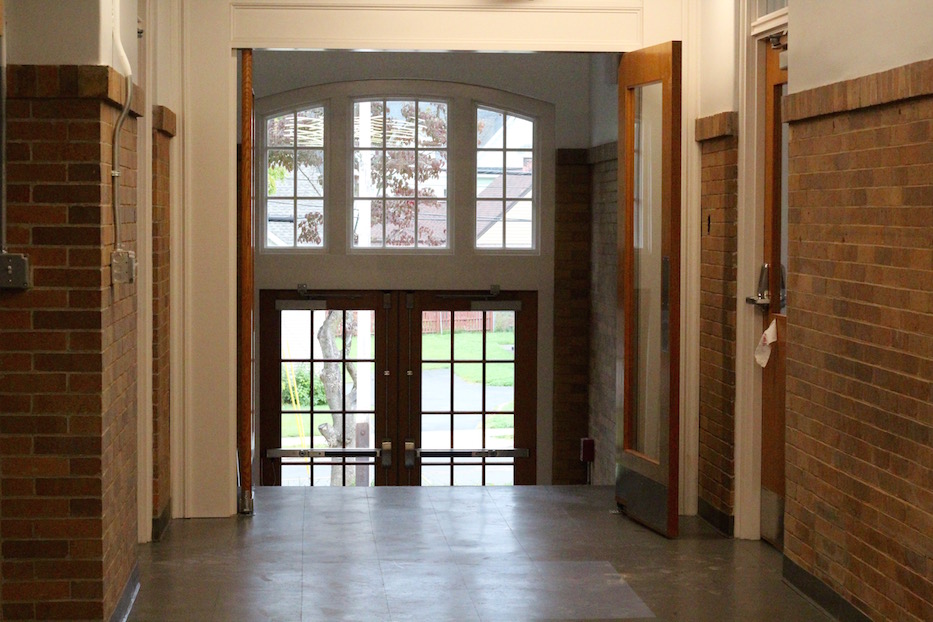 In an effort to include artists, Kroop has also been working on a training program for video and multimedia production, which he likened to a music studio that musician Steve Rogers used to run out of The Space in Hamden. He has invited local artists to display their work inside the space, where the walls call out for new decoration.
"Even though it's not publicly owned, I want as much of the public in here as possible," said Kroop. "There's so many different aspects of the economy. People tend to think of it as manufacturing, or tech, or website design, and that's true. But there is an economy that's centered around the arts. There's an economy centered around healthcare."
Working closely with the Hamden Department of Arts & Culture, Kroop has brought in coffee vendor Edgar Torres, a moka pot aficionado who hails from Puerto Rico and now runs the business DrummerBoy Coffee Co., to operate the cafe. After selling his coffee primarily at the Hamden Farmers Market (it is also available at the Yale Cabaret, where he is a season sponsor), Torres said it marks his first spot in a brick-and-mortar venue.
"This is part of a dream that was brewing in my heart for over 20 years," he said in a recent interview at Koffee? New Haven. "I'm a talker. The part I most enjoy about the coffee experience is talking to people."
"I see the business incubator as a partner and a great opportunity," he added. "I don't just want a coffee shop—being here is going to be a cafe, and also a creative and artistic space."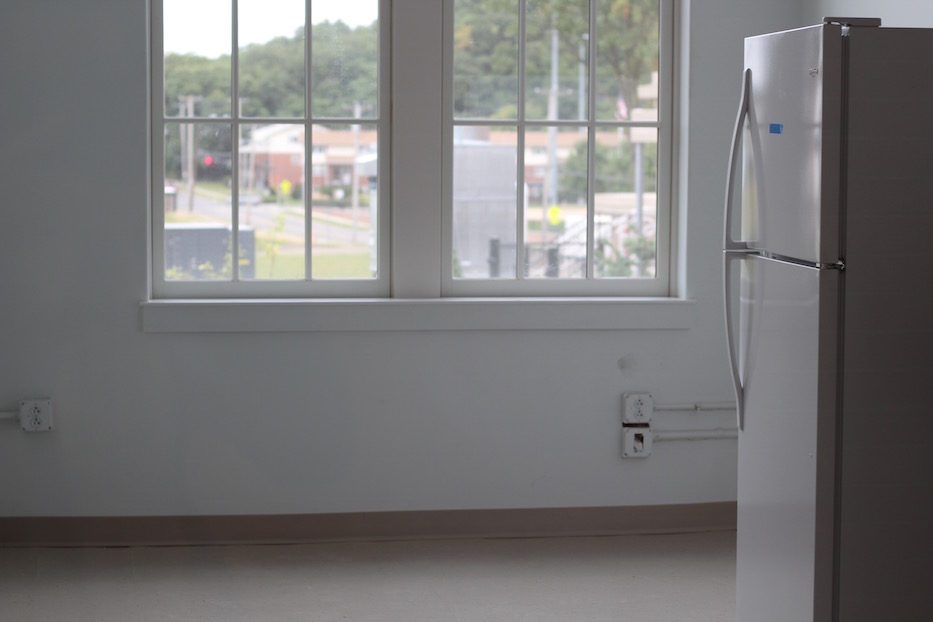 Other Hamdenites are equally excited for the venture. Alisha Martindale, arts and marketing manager for the Hamden Department of Arts & Culture, praised Kroop's initiative and perseverance with the project. She has been working closely with Kroop for the past several months on the project.
"I'm pretty excited for the business incubator," she said. "I feel like it is going to attract a lot of entrepreneurs in our area, and it will give them the opportunity to start somewhere and build their brands. And hopefully, eventually, land in Hamden once they're more successful."