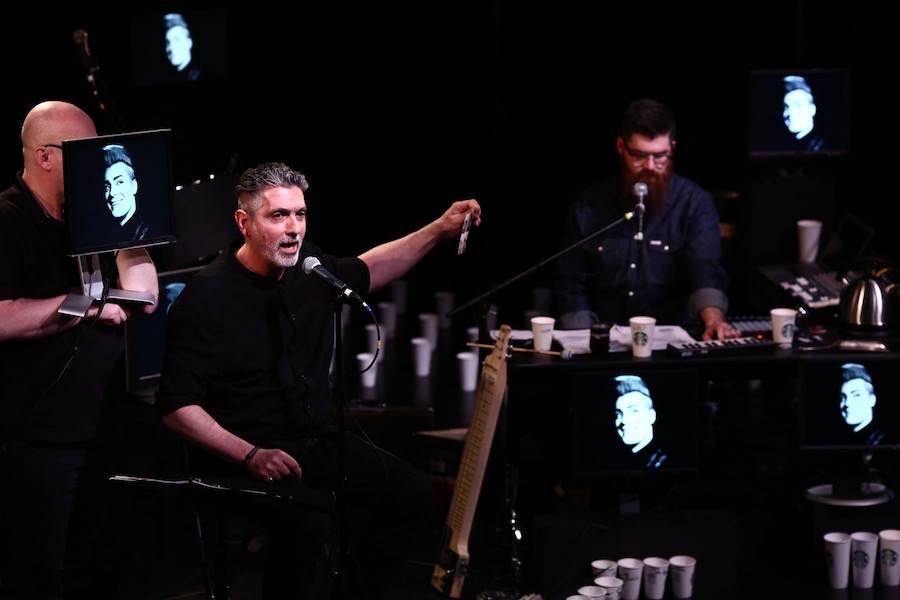 City-Wide Open Studios | International Festival of Arts & Ideas | Artspace New Haven | New Haven Symphony Orchestra | Yale Rep Theatre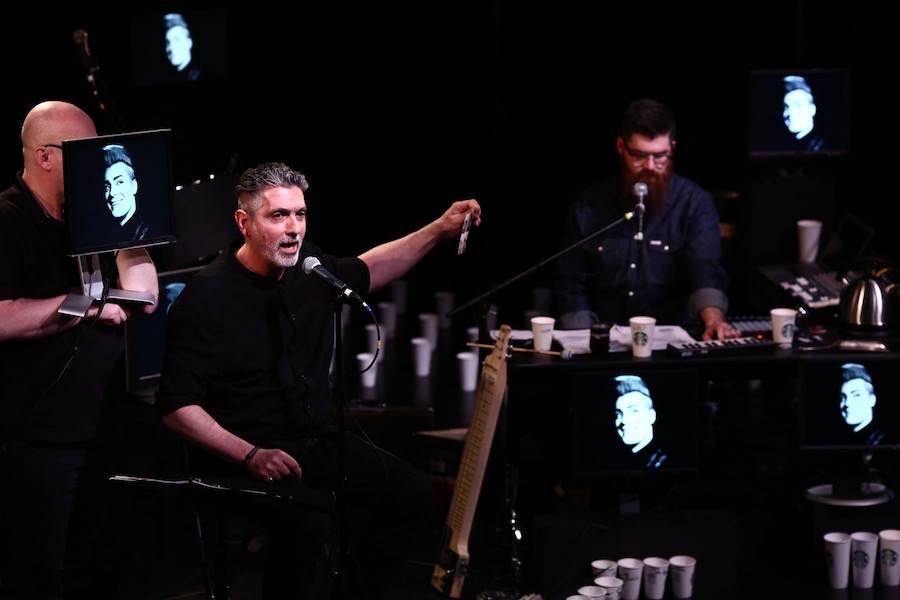 A still from Ain Grodon's Radicals In Miniature at last year's International Festival of Arts & Ideas. Photo courtesy of the festival.
An ode to Marian Anderson eighty years after she opened her mouth at the Lincoln Memorial, and made her mark on history. A set of collaborations between artists at the beginning of their working careers, and those who are reaching the end. A world premiere that revisits the Civil Rights Movement with a fresh perspective—and then finds a way to laugh about it.
These are some of the performances, commissions, and collaborations coming to New Haven thanks to the National Endowment for the Arts, which Wednesday afternoon announced a total of $105,000 in ArtWorks grants for four New Haven organizations.
The grants, which will go to Artspace New Haven, the New Haven Symphony Orchestra, the International Festival of Arts & Ideas, and Yale Repertory Theatre, come from the agency's flagship ArtWorks grant program and will support spring, summer and fall 2019 programming.
The agency has also awarded a 2019 grant in creative writing to New Haven poet and attorney Reginald Dwayne Betts. The grant, for $25,000, comes from a different application cycle and funding pool within the NEA.
Of the organizations awarded, Artspace and the NHSO have each received $20,000, Arts & Ideas has landed $35,000 and the Yale Rep $30,000. In a release Wednesday afternoon, the NEA announced that it received 1,605 ArtWorks applications for this round of grantmaking, with 972 grants between $10,000 and $100,000 ultimately making the cut.
Across the city, the grants will be used for projects ranging from new works of music, theater and film to opportunities for community outreach.
Reached by phone Wednesday evening, Artspace Executive Director Helen Kauder said that the organization will be putting the grant towards its annual City-Wide Open Studios (CWOS) festival, a month-long celebration of New Haven artists and art-making held each October. She praised the NEA's peer-reviewed process, noting that Artspace was particularly delighted to be selected by fellow artists, who are "in the trenches" as funding becomes ever more elusive.
Specifically, the ArtWorks funds will go toward 10 to 12 projects focused on this year's theme, "Older But Younger." Kauder said that Artspace chose the theme after commissioning a collaboration between New Haven artists James Montford and Shola Cole for its 30th reunion exhibition in 2017.
At the time of that project, Cole was close to the beginning of her career, and Montford was an established artist in his seventh decade. Together the two staged a performance that included live drawing, poetry, and movement. Kauder recalled how moved she was watching the two learn from each other.
"We will use this money wisely in ways that will be put in the hands of artists, will express the ideas of people, and will invite proposals from a wide swath of people," she said. "People who are thinking about changing demographics, who are thinking about disability in a new way."
"It's really like yeast," she added of the NEA's support. "It's sort of the early marker of the vote of confidence."
That's also true for the NHSO, which is using its $35,000 to cover a portion of its performance "To Thee We Sing" on April 4. The concert, which marks the 80th anniversary of Marian Anderson's boundary-shattering performance at the Lincoln Memorial and the 51st anniversary of Martin Luther King, Jr.'s assassination, will include works from the Underground Railroad, the first part of Daniel Bernard Roumain's "Hip-Hop Essay," Aaron Copland's "Lincoln Portrait" and Joseph Schwantner's "New Morning for the World" ("Daybreak of Freedom") among others.
Reached by phone Thursday afternoon, NHSO Executive Director Elaine Carroll said that Anderson has long been a personal hero of hers—and is one of the first musical heroes the symphony teaches in the public schools—and she is excited to bring the concert to New Haven audiences.
For the concert itself, the symphony has partnered with Southern Connecticut State University (SCSU), in part so it can play a new film from WQXR's Elliott Forest during "New Morning for the World." It will also be bringing in soprano Harolyn Blackwell and New Haven's All-City Honors Orchestra to pay homage to Anderson.
The concert's total cost came in at just over $100,000. In addition to ArtWorks funding, the NHSO also received support from the Community Foundation of Greater New Haven and the Knights of Columbus.
In June, ArtWorks funding to the International Festival of Arts & Ideas will go toward three state premieres, all of which Festival Co-Director Chad Herzog said will "hit home very hard."
"What writing this grant allows us to do a year and a half out is really solidify the corners of that festival," he said Thursday morning, adding that the festival greeted the news of the 2019 funding by turning in its ArtWorks application for 2020. "When we wrote this grant a year ago, we had four projects in mind, and we're excited to be bringing three of those here in June. It's something we're extremely proud of."
While he remained tight-lipped on the performances themselves, the NEA's grants database states that "The festival will present Home, a large-scale performance work by theater artist Geoff Sobelle. Additionally, the Festival will present work by choreographer Michelle Dorrance, and a production of What Will Have Been, by circus performers Circa (Australia)." Herzog said that audiences would have to wait until the festival's launch in mid-April to have any of those performances confirmed.
He added that the organization considers itself lucky to also receive NEA support for its third annual Big Read, the book for which is Jhumpa Lahiri's 2003 The Namesake. The festival will kick off Big Read festivities at its launch party in April, held at Gateway Community College.
In April, The Yale Rep will be putting on the world premiere of Tori Sampson's Cadillac Crew, welcoming back the recent alum (her work If Pretty Hurts Ugly Must Be A Mufucka ran at the Carlotta Festival last year and opens off Broadway this month) with a work that dives into the Civil Rights Movement. In an email sent Thursday night, School of Drama Dean James Bundy confirmed that the grant will cover direct costs, including artists' salaries.
"We're very excited about Cadillac Crew," Bundy wrote in the email. "Tori Sampson ... combines deft storytelling and trenchant political commentary on social justice in America—where it does and doesn't exist, and the ways in which even in our efforts to promote freedom and dignity, we can disrespect, forget, or even erase other people's histories."
"Tori is one of the fastest rising playwrights in the nation … and we are proud to share her work with audiences from Greater New Haven," he added.