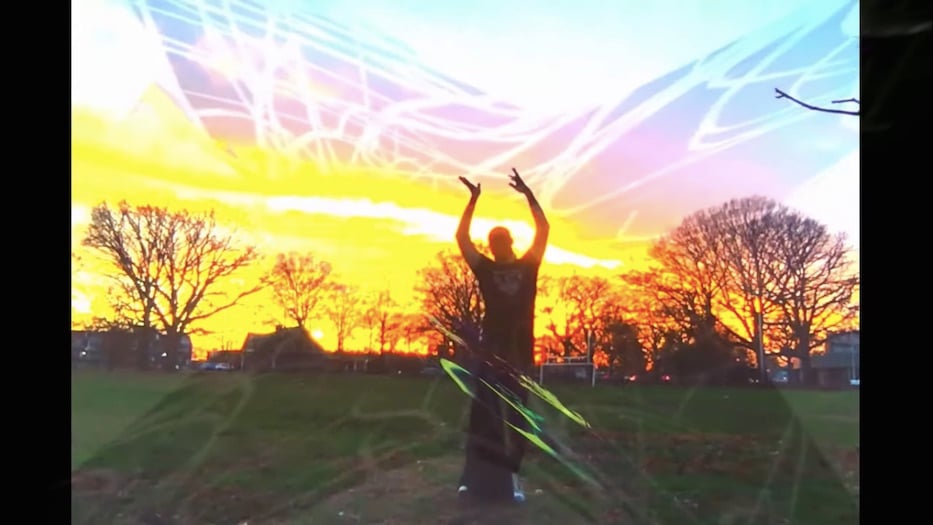 Mayor's Task Force on AIDS | Arts & Culture | New Haven Pride Center | World AIDS Day | Public Health | COVID-19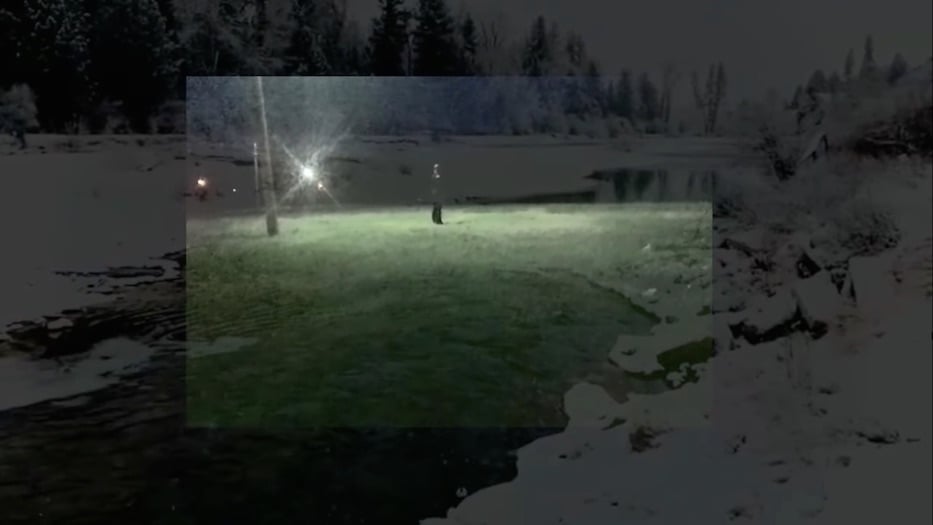 A still from the video. YouTube. Click on the image to be taken to the video.
A body stands in the cool grass, still for just a moment. A voice, low and garbled, rumbles overhead. It recalls wet, tangled sheets, fever dreams. One frame becomes multiple frames, rectangles layered one atop the other. Lines unfurl themselves, thick enough to be tributaries. The dancer moves against a river, its banks covered in snow.
A viewer starts to wonder: what strange topography is this?
Tuesday marked the world premiere of Night Sweats, a multimedia performance from the New Haven Pride Center, New Haven Mayor's Task Force on AIDS and The Guardian Health Association to commemorate the 32nd annual World AIDS Day. Moved online due to COVID-19, the 50-minute work featured music and artistic direction from composer Noah Michael Smith, choreography from dancer Arien Wilkerson, graphics from Ike Smith, and original writing from Rev. Alex Garbera. Over 100 attended online.
The performance, which is now available on YouTube, marked the midpoint of the center's four-day observation of World AIDS Day. Multiple members of the Night Sweats creative team are living with HIV.
"Now more than ever, it's important to listen to people who are on the receiving end of any sort of bias—so people living with HIV for instance," Noah Smith said in an interview before the performance. "To actually listen to what they say. To actually listen to what they feel. To what they want to express. And to not dilute that with a profit motive or anything."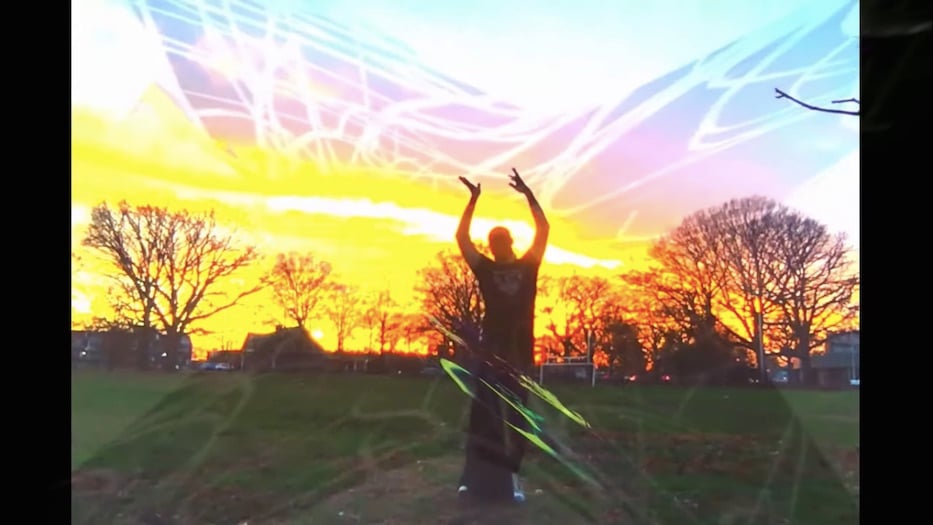 Commissioned earlier this year, Night Sweats stretches back to the 1980s to take a broad, largely abstracted look at collective memory, mourning, and lived experience. The title comes from an eponymous poem that Garbera, who leads the Mayor's Task Force on AIDS, first wrote in 1991. By that time he had lived with HIV for a decade, and used poetry and journaling to document his experience. He said the performance, in part, is meant to transport viewers to what it was like to experience HIV in the 1980s and 1990s.
"A lot of people were dying around that time," he said in an interview before the performance. "A lot of people were still scared. We knew what HIV was then, and we had medications, but they were very crude and very rough on the system."
In the early 1990s, New Haven had the highest rate of AIDS infections in the state, and one of the highest in the region (that figure has now been eclipsed by Hartford). The city was also innovating: a group of students from the Yale School of Public Health led one of the first needle exchange programs in the country. Garbera called it a time punctuated with both uncertainty and stigma, when treatment looked like a cocktail of 16 to 18 pills a day.
Night Sweats dives into that history, perhaps, but also pushes the boundaries of conventional storytelling. Scenes are surreal, with camera work that jiggles, rotates, pauses to look up at the sky. Wilkerson passes in and out of a fisheye lens, with cut-aways that make their body feel warped and jumbled. In the performance, Smith has used Garbera's words as a source text, but experiments with form. The poem is recorded and stretched out, its lines peeled apart from each other.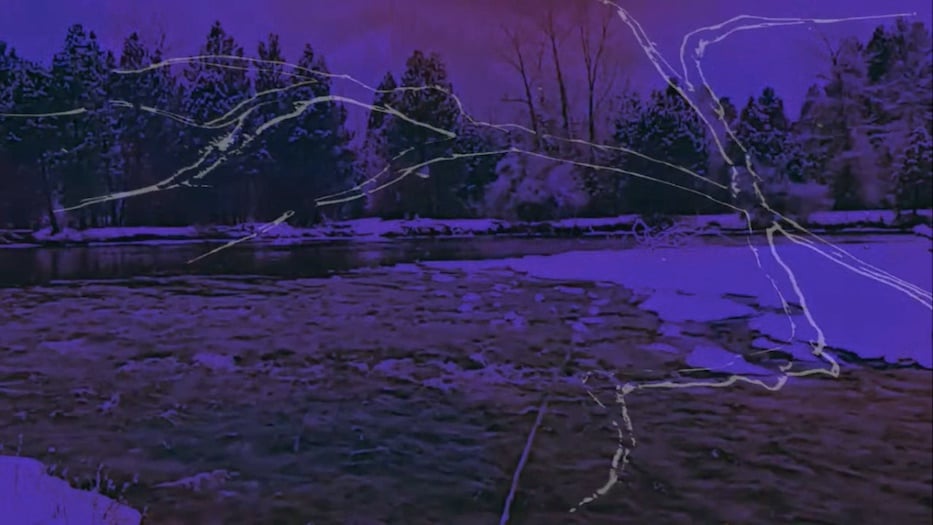 Sometimes, listeners get only a snippet, Garbera cutting in with the memory of a soaked bed, of lying in a fetal position trying to control muscle spasms. At one point, he asks aloud how many more people he'll have to see dying of AIDS. Candles flicker across the frame. It's enough to bring an audience member to their knees.
After decades of cultural and documentary work on the AIDS crisis, much of it not by people living with HIV, Smith's turn to abstraction feels welcome. Filmy layers of color, sometimes crawling across the frame, conjure not just the 1970s and 80s but the very early history of film, when the substrate had to be painted by hand in an act of painstaking labor. The soundscape takes over, tinny synthesizer meeting bell chimes, percussive beats, and game-like electronic beeps that build and repeat. There's a sense of old-newness, like body dysmorphia is meeting glitch art for the first time.
Wilkerson's improvised work fits the score, as if the two have always been moving parts of the same whole. Their work, performed largely outdoors, has an unbound, sprawling quality to it. It makes scenes inside—in their bedroom, in their bathroom—that much more intimate. In an opening montage, Smith has spliced together several of the dancer's movements, a sort of pretext to what a viewer is about to see and hear.
It is hard to look away from, because it's never clear what's coming next. In one scene, Wilkerson dances in an open field, seemingly unaware of the camera. Their body is a hypnotizing loop: they step back, step forward, lift their legs and arms in an improvisation that feels propulsive. Over the frame, lights pulse and fade as if there's a coming storm. A shape—is it dried flowers? A moonscape?—enters from the right, obscuring the dancer. There the sound of an explosion, followed by Garbera's distorted voice.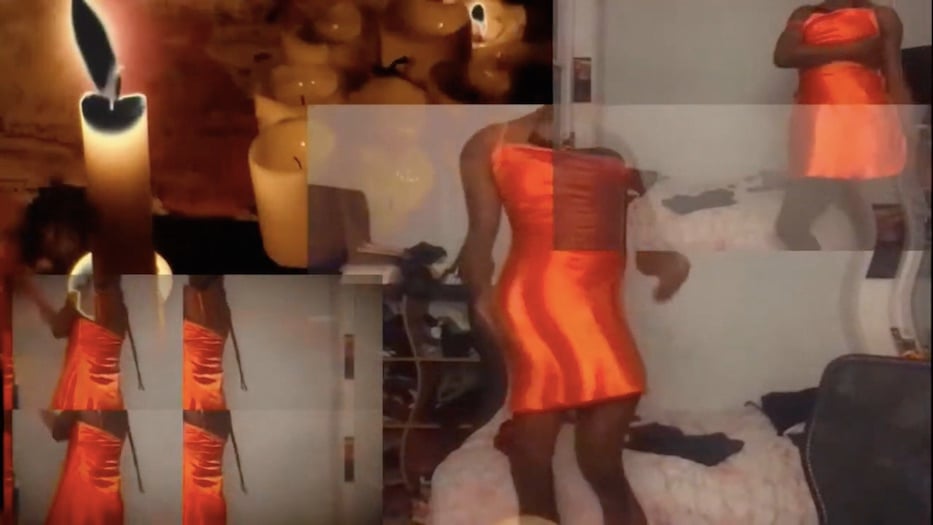 In another, Wilkerson steps into a red-orange slip dress, the silk gleaming on the screen. The act of dressing is slow, deliberate; viewers see their shoulder blades, back, legs and knees. Chimes ring over the frame, giving way to harpsichord, ambient vocals, video game beeps and something that sounds like heavy breath. Wilkerson dances slowly, their torso swaying, hands dipping into and out of the image. Suddenly, one Wilkerson is two, and then three, and then four, the frames multiplying. Candles appear at the upper righthand corner.
The device works; it feels heavy but not overwrought. Smith, Garbera, and Wilkerson are artists and activists living in a country that has failed to respond to HIV in any sort of expedient or empathetic manner. When Ronald Reagan became president in 1981, there were fewer than 300 documented cases of AIDS in the U.S., according to Avert. By the time he left office in 1989—two years after Cleve Jones' memorial AIDS Quilt was displayed on the National Mall for the first time—that number was over 100,000.
It would be almost a decade until AIDS was declared one of the top four causes of death worldwide by the World Health Organization, and two until President Barack Obama lifted a Reagan-era ban on travelers with H.I.V. entering the U.S. As Garbera pointed out before the performance, an enduring stigma still makes it harder to disclose one's status and seek adequate medical care.
In the piece, all three ask their viewers to bear witness: to the poem, to Wilkerson's able and moving body, to an insidious virus for which there is not yet a cure. And beyond it, to a literal and legislative landscape that has failed patients for four decades, largely because they have been gay, Black, poor. It is a single, richly layered interpretation that demands multiple views, new layers of meaning exposed each time.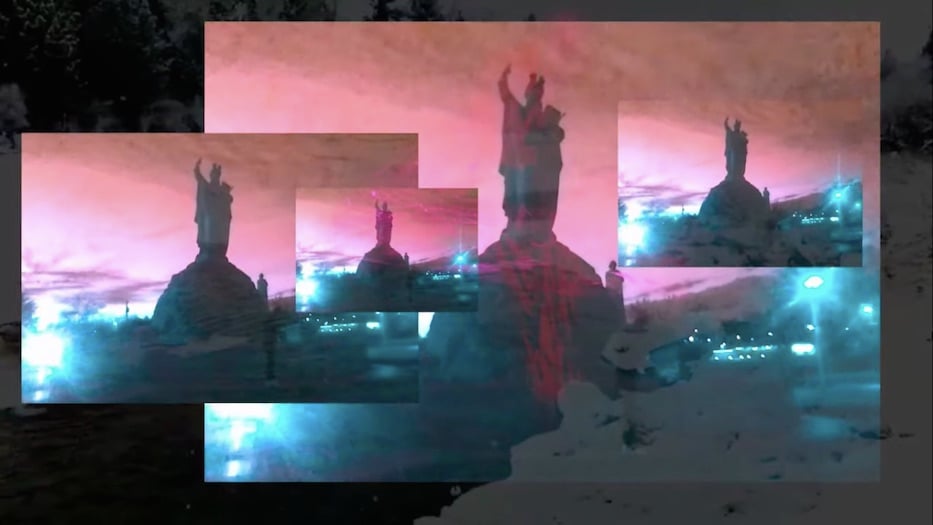 "Given the state of pandemics including Covid and HIV, I did not take a route where I tried to have a specific message about living with HIV," Smith said before the performance. "I'm not trying to present something to the audience to make them feel one way or the other, because we know it's a very deep subject."
Even so, Night Sweats pushes a viewer to think of the overlapping pandemics of HIV, COVID-19 and structural racism, as well as the need for ready access to coordinated care. While drugs may be far less crude than they were on the first World AIDS Day, some aren't readily available to people who are uninsured, undocumented, poor, or housing insecure.
Pre-exposure prophylaxis (PrEP) for instance, is highly effective and also must be taken orally each day. But Garbera noted that that's difficult to do that if someone doesn't know where they are sleeping for the night or don't have the right insurance.
"The thing about it is, HIV is still an intense virus," he said in a remote talkback after the performance, as Smith solemnly lifted a candle beside him. "It's still a very deadly virus. The medications are much better now, but you have to have access to them and you have to take them correctly."
"This piece reminds me of how many artists and people that we've lost that we'll never know," he continued. "Creatives. These people that we'll never be able to love because AIDS has stolen them from us. And HIV will steal them again, unless we get people into care. Good care. Quality care."
Watch Night Sweats here. Find out more about the New Haven Pride Center's World AIDS Day Observation here.