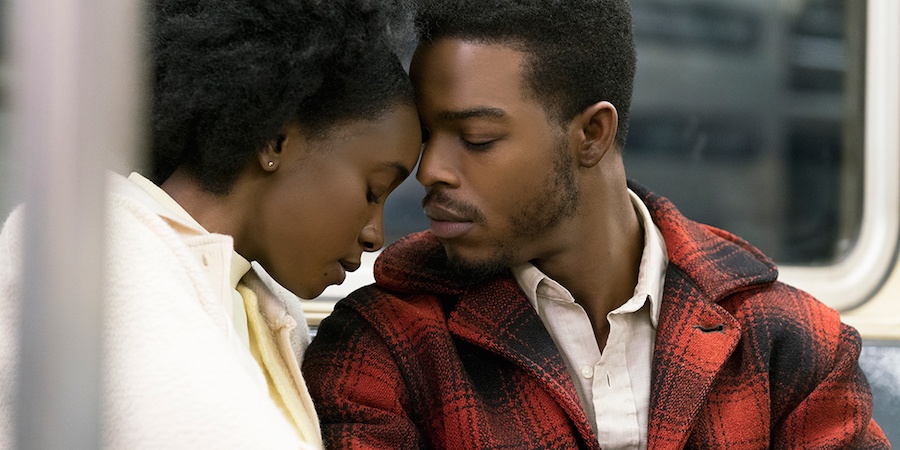 Reporting from the road | Arts & Culture | Film & Video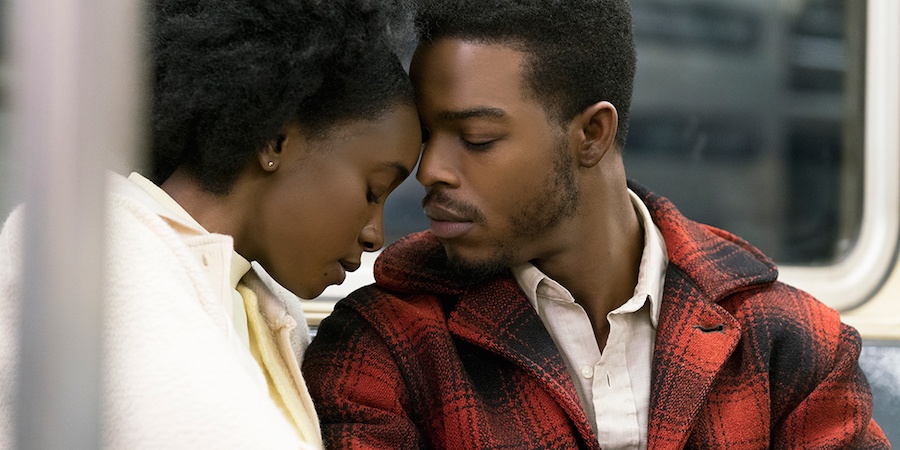 A still from If Beale Street Could Talk. All photos courtesy TIFF.
The Toronto International Film Festival (TIFF) is like a bucket filled mostly with stones and a handful of diamonds. Sometimes you have to grab in as deep as you can, spend some time with whatever comes out, and put back the former as you hold dear the latter.
Arnold Gorlick, a Westville resident who has worked in the movie exhibition business for over four decades and who currently runs the Madison Art Cinemas, used that metaphor last week during our trip to Toronto when I asked him just how he manages to keep up his unflappable, amiable sociability regardless of time, place, situation, or company.
A knowing smile on his face, Arnold, one of the more respected arthouse theater owners in the region if not in the entire country, said that the trick is simply to keep reaching into the bucket. There are always diamonds somewhere therein.
Over the past 43 years, TIFF has emerged as the largest and one of the most energizing film festivals in the world. This year 375 different movies played on nearly three dozen different screens throughout downtown Toronto over the course of the 11-day festival, which started on Sep. 6 and runs through Sep. 16.
The cinematic fare ranges from big-budget Oscar hopefuls to new movies from international maters to obscure arthouse flicks from around the globe. The festival's programmers err on the side of the bountiful, and, with 375 different movies to pick from, there are bound to be quite a few stones amidst the diamonds.
During my six days at the festival, I saw 19 movies made in nine different countries and told in five different languages.
With another year's festival in the rear view and a fall and winter's worth of great new movies to look forward to, here are my top 10 diamonds from the 2018 TIFF.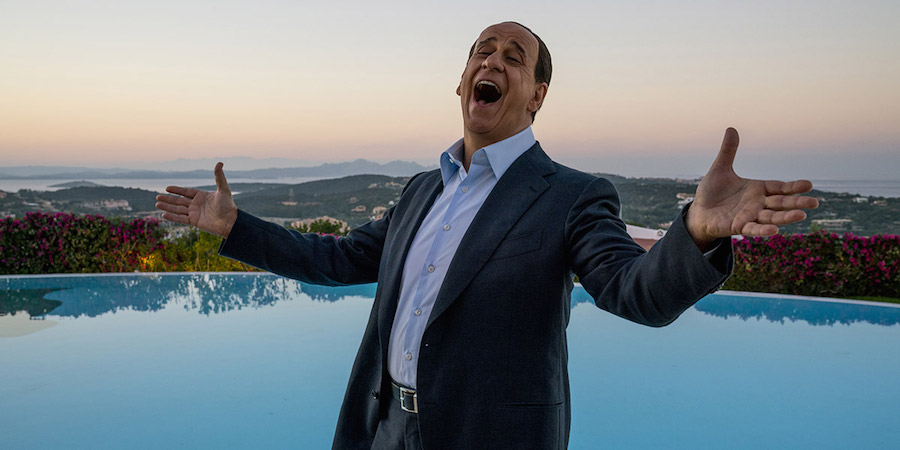 10. Loro. Italian director Paolo Sorrentino's Loro offers a two-and-a-half-hour skewering look at a slightly fictionalized version of Silvio Berlusconi, the grotesquely hedonistic, power-hungry and corrupt media mogul who served as the Italian prime minister for over ten years.
The movie is sprawling and messy, diluting its satirical bite with a few too many cocaine-fueled montages of gyrating female flesh. But Toni Servillo's anchoring performance as a clownish, duplicitous political salesman whose fear of obsolescence is matched only by his fear of self-reflection makes for many a satisfying, if unsettling, parallel to politics closer to home.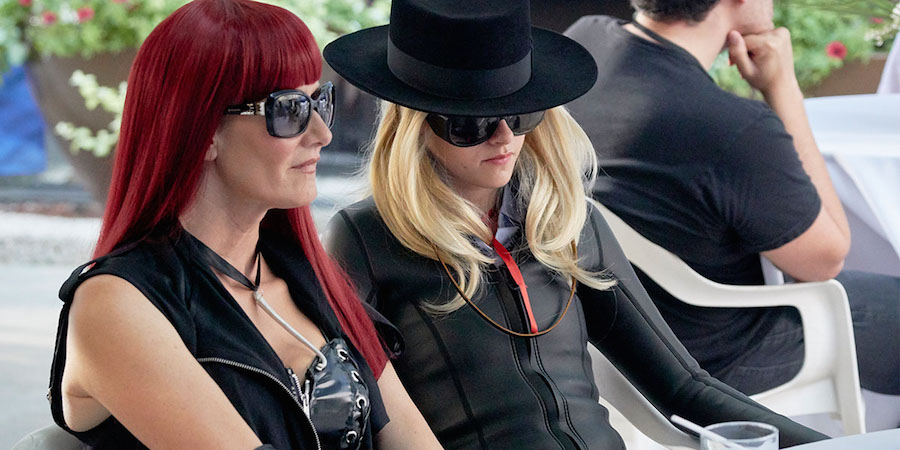 9. Jeremiah Terminator LeRoy. Directed by Justin Kelly, Jeremiah Terminator LeRoy tells the based-on-a-true story of a middle-aged San Francisco writer named Laura Albert (played by Laura Dern) who publishes a critically acclaimed "memoir" under the guise of a teenage male ex-prostitute from Tennessee named, you guessed it, JT LeRoy.
The only problem? Leroy exists on the page and in Albert's husky-voiced vocal impersonations during telephone calls with reporters, but nowhere else. Until, that is, Albert finds the perfect physical incarnation of her fictional male alter-ego in her husband's younger sister, Savannah (Kristen Stewart).
Despite Jeremiah Terminator LeRoy's pretty bonkers story (and title), it never jumps the rails. Dern's desperate but persuasive energy and Stewart's own body dysmorphia and self-abnegation ground the story in the strangeness and inescapability of one's body in a way that everyone can relate to, regardless of whether or not you're running a con on the entire literary world while also draped in a shaggy blond wig and pitch black sunglasses.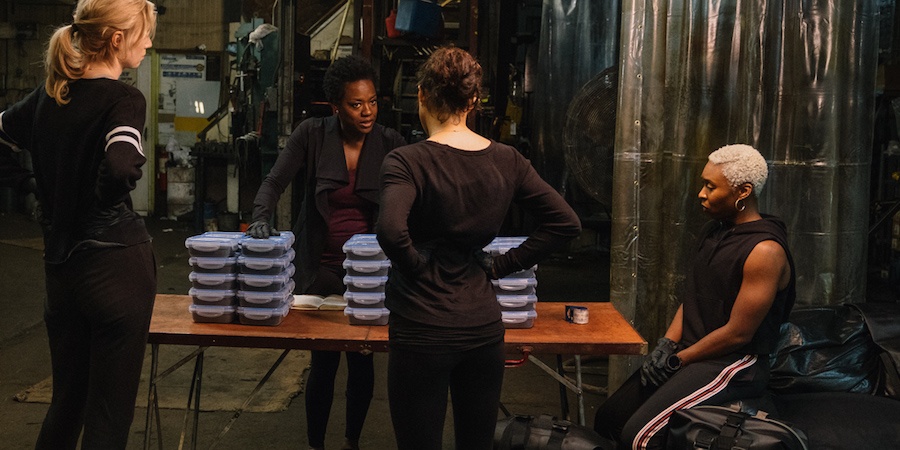 8. Widows. Following up on his breathtaking, Best Picture-winning historical drama 12 Years A Slave, director Steve McQueen new movie Widows is a stylish, serious, meticulously crafted heist film set during an iconically corrupt local election cycle in Chicago. The movie's heroes are three determined if inexperienced women, led by Viola Davis, who seek to follow up on a last big score left unfinished by their recently deceased professional burglar husbands.
Although I left this screening initially a little disappointed in Widows's apparent lack of intellectual, historical, and moral heft in comparison to McQueen's two previous masterpieces 12 Years A Slave and Hunger, the more time that I spend with the movie, the more its impeccable style and modest audacity grows on me. This is a heist movie with the trappings of narrative familiarity (gathering a team for one last big score) that throws down with some of the most stylishly inventive heist movies in a entury-spanning genre than already claims quite a few.
In particular, McQueen's trademark long takes are broken here by sharp, quick, abrasive cross cuts that leave the viewer shaking on what one thought was solid ground. Widows is by all means a genre exercise, but when made by a film master like McQueen, it becomes a genre exercise rendered sublime.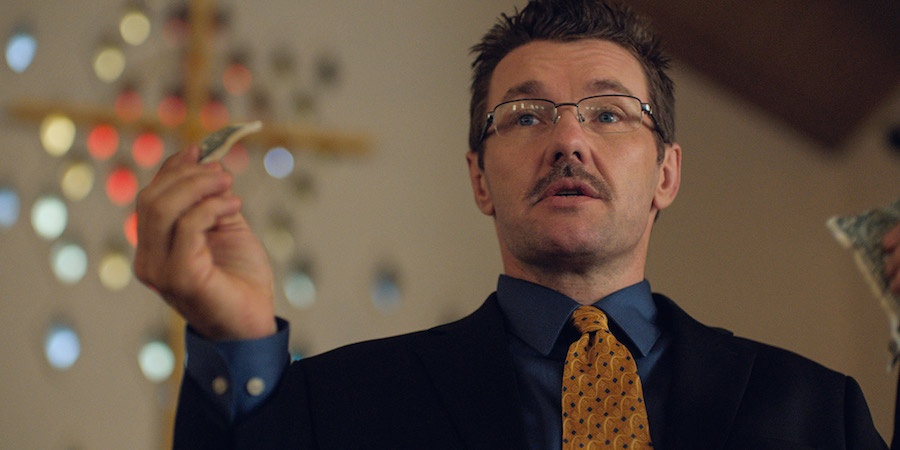 7. Boy Erased. In Boy Erased, a new movie from actor-director Joel Edgerton and based on Garrard Conley's 2016 memoir, Lucas Hedges plays the 18-year-old son of an Arkansas minister who is sent by his parents to a gay conversion therapy program where pseudo-psychologists, evangelist ministers, and militarily-disciplined "graduates" work towards changing his sexuality to one more suitable to their religious beliefs and social expectations.
Edgerton's movie is remarkably restrained in its depiction of the violence of the program: there are veiled threats and slips of verbal abuse from instructors (including one played by a menacingly tattoo-sleeved Flea from the Red Hot Chili Peppers), as well as one climactic "exorcism" scene that ends with a fellow enrollee literally beaten with a Bible to rid him of his alleged sins.
Instead, the trauma that the movie so poignantly depicts derives almost entirely from the cruelty of telling teenagers again and again and again that there is something wrong with them because of their sexuality, and that anger and ferocity and conviction and repression are the only keys to passing back into the realm of the normal.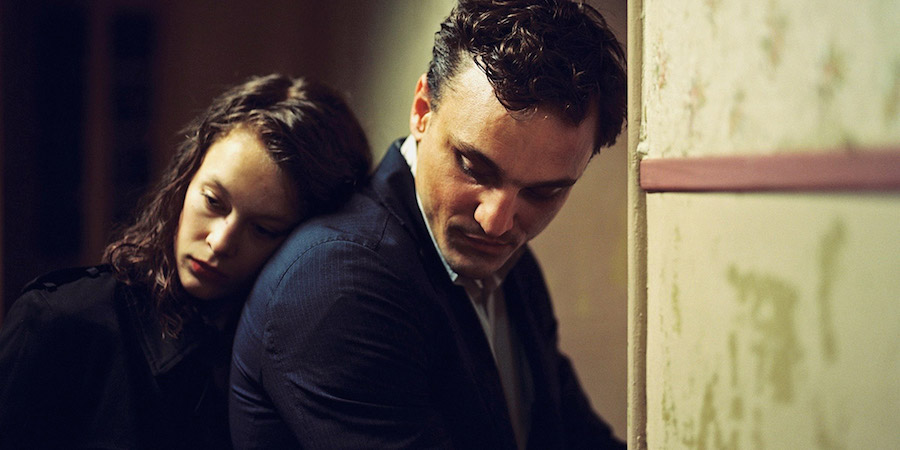 6. Transit. Austrian filmmaker Christian Petold's Transit, based on a World war II-era novel by Anna Segher, imagines the rise to power of a fascist Nazi regime in Germany, the invasion and occupation of France, and the extermination of Jews and other minorities, all playing out in 2018. This is no historical time piece. This is the fascist military invasion of France set in the present day.
Following up on his World War II Vertigo riff Phoenix from 2014, Petzold presents another stylish, shifty, enigmatic continental mystery this time focused on one German refugee's attempts to escape from Marseille before rapidly progressing fascist forces take control of the French port city.
Transit is a self-consciously literary movie, interweaving a dead writer's manuscript with a voiceover narration with other refugees' attempted escape stories, all colliding in a port city where, as the movie says explicitly, everyone has a story that they need to tell to someone.
But the magic and desperation of Transit is not lost in its wordiness. Instead, the mysteries surrounding Georg's frenzied flight bear all of the hallmarks of a story by Franz Kafka: at times opaque, grotesque, insistently symbolic, but overwhelmed by a very specific dread and very specific lethal consequences that clarify in tone whatever may be uncertain in story.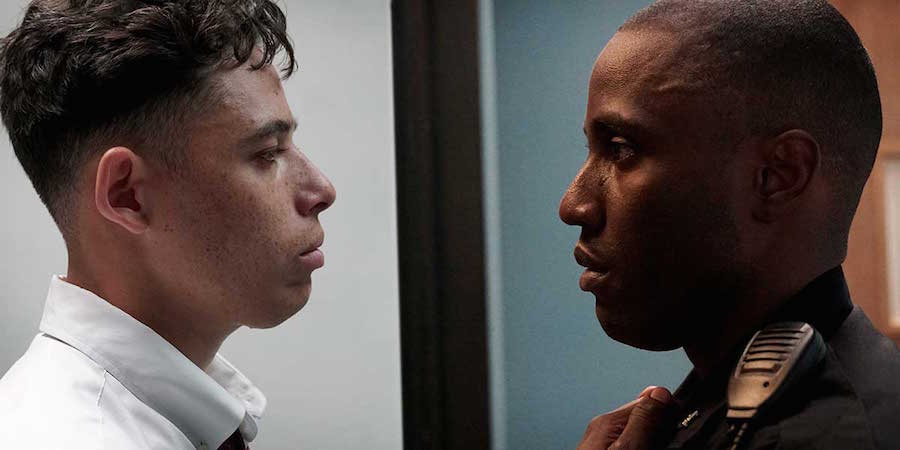 5. Monsters And Men. The feature film debut of director Reinaldo Marcus Green, Monsters And Men follows three young men of color in Bedford-Stuyvesant, Brooklyn whose lives are forever changed when a neighborhood stalwart, an unarmed African American man selling loosies outside of a corner store, is shot and killed by the NYPD.
The movie is tender and unobtrusive in its depiction of how the traumatic incident affects each man, drawing out the wariness and weariness, the anger and fear that comes with racial profiling and police violence.
The central figure in the movie is a black police officer named Dennis, played by John David Washington, whose body seems to tremble with pained ambivalence as he balances his respect and pride for his profession on the one hand and the shooting, let alone his own harassment by local police, on the other. If you liked Washington as the lead in Spike Lee's BlacKkKlansman, Washington has somehow ten times better and more mature of an actor in this one. And I loved that Spike Lee movie!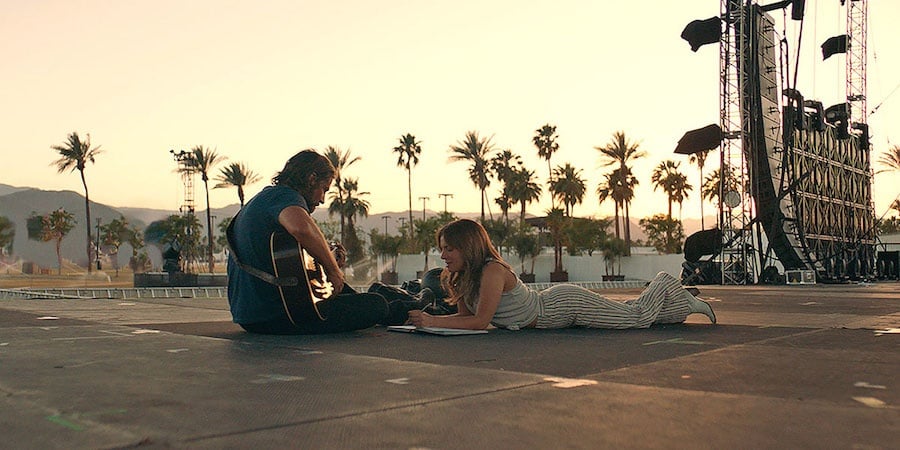 4. A Star Is Born. There is no reason why A Star Is Born, actor Bradley Cooper's directorial debut co-starring pop superstar Lady Gaga, should be any good. One watch (or several watches) of the trailer should reveal that this movie is a kitschy, corny, sentimental mess.
Which it's not. Well, it is kitchy and corny and sentimental at times, but it's also a riveting and emotionally honest love story between two talented artists whose creativity and affections sustain one another, but whose ambitions drive them apart.
The story is a cinematically familiar one, having been told under the same title at least two times before.
Cooper plays Jackson Maine, a successful rock'n'roll singer-songwriter whose disaffection with stardom exacerbates his alcoholism and pill addiction. Looking for a drink as he drives to the airport to fly to yet another festival gig, he stumbles into a Los Angeles drag bar, where he watches a waitress played by Lady Gaga perform Edith Piaf's "La vie en rose."
The movie could have ended right there and I would have been satisfied. Lady Gaga gives an electrifying performance, playful and yearning and sensual and intensely personal. Cooper's camera captures every moment of it. Not in the glitzy, frantic style of a music video, but with patience and charm and captive attention, the same attention with which the audience and Cooper are watching, and the same attention with which Lady Gaga invests her craft.
Fortunately, the movie doesn't stop there. It goes on to show the requisite rise and fall of the couple, and, admittedly, the come up is much more engrossing than the plateau and the come down.
And yet, throughout the movie, the two leads and the team behind the camera succeed in convincing everyone watching that these two uniquely talented individuals actually care deeply about one another. It's more than just on-screen chemistry, which there's plenty of as well.
A Star Is Born feels like it is truly showing the love, of music, of performance, of a partner, that love songs are written for. And with the narrative so centered around the message that artists must first and foremost be true to themselves and honest with their audiences during their brief opportunities to communicate with the world through their craft, that emotional honesty in the movie itself seems a fitting accomplishment.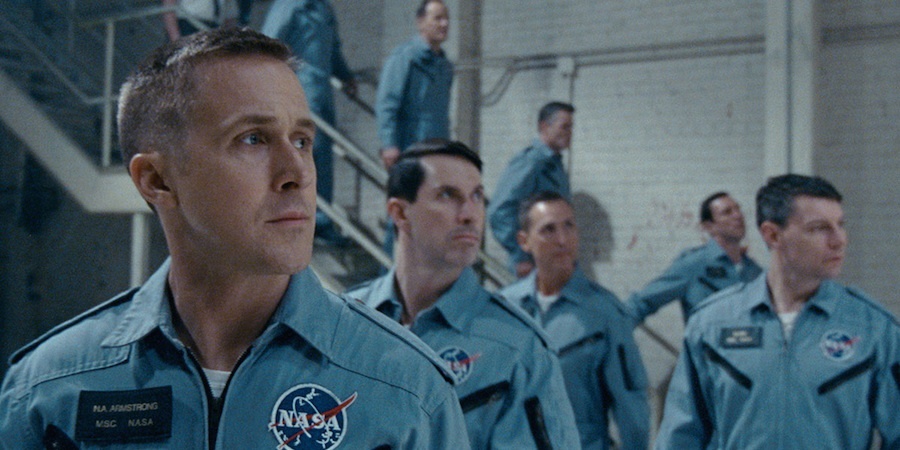 3. First Man. At first watch, Damien Chazelle's new Neil Armstrong biopic starring Ryan Gosling as the first man to walk on the moon struck me as technical, meticulously researched, and a little dull. Love or hate Whiplash or La La Land, Chazelle's previous two features were indisputably vibrant, energetic, and stylishly crafted. But even though it lacks the flash of Chazelle's prior musicals, First Man, especially the more time I spend thinking about it, is a steady gaze barely masking an unsteady core great wonder and greater uncertainty. Film critic Noel Murray was right on when he described the central theme of this movie as fragility: Gosling plays Armstrong as a hard-working, no-nonsense family man and engineer who has had to bury the suffering and danger and loss inherent to his rarefied profession into an even greater focus on his work. But the wonder and terror of space are too great for even the most diligent of American work ethics to not pause and shudder before.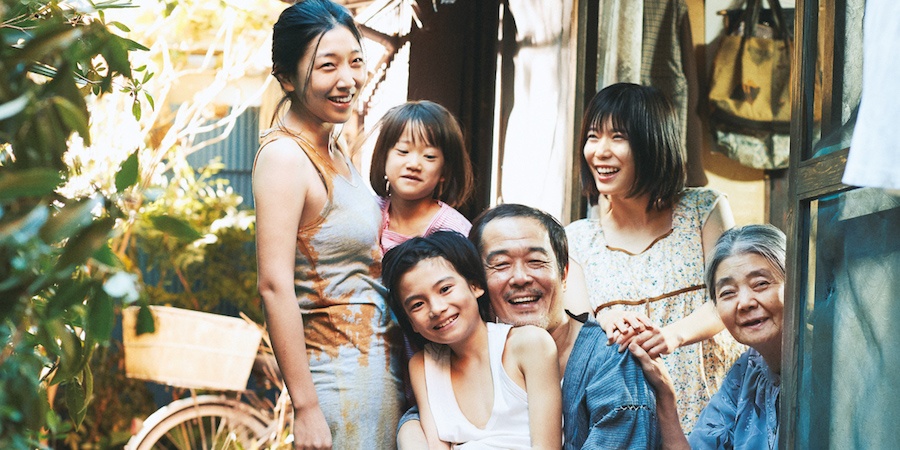 2. Shoplifters. A modest, gentle, heartwarming masterpiece, Hirokazu Kore-eda's Shoplifters tells the story of a family of social outcasts and petty thieves living in a small, ramshackle home at the center of a large Japanese city.
One of the many remarkable things about Kore-eda's film, which took home the top prize at this year's Cannes film festival, is how honestly it takes on the wealth of contradictory feelings and experiences that makes up family life: happiness, anger, ambivalence, confusion, loyalty, rebellion, companionship, misunderstanding.
The movie takes its title from the one trade that Osamu, a middle-aged itinerant laborer, feels he can pass on to his young son: through cryptic hand gestures, silent stares, and a ritualistic seriousness, the two work together to pocket candy bars and cups of instant noodles from nearby corner stores.
On their way home from one successful bout of shoplifting, the two discover a five-year-old girl abused by her parents and abandoned in the cold. They decide to bring her home as well to join a ramshackle home already full with Osamu, his son, his wife, his wife's mother, and his wife's sister.
In Shoplifters, every aspect of the filmmaking, from the detailed deep focus of its cinematography to the gentle acoustic guitar score, emphasizes the deliberateness with which these family members live their lives. As the movie progresses, we learn that they are not necessarily connected by biology, but by choice.
Even amidst the anxiety and distractions and hardships of life on the margins, that intentional bond between family members who have chosen to look after one another shines through as a bond perhaps stronger than the obligations of blood.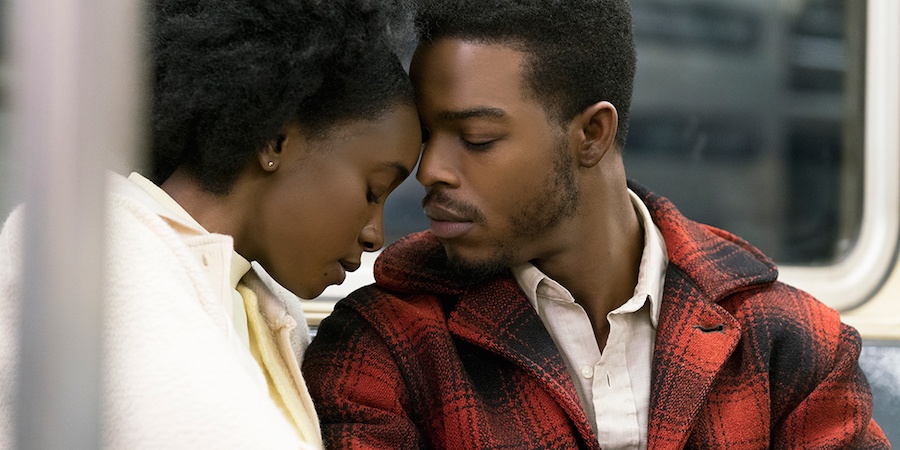 1. If Beale Street Could Talk. This is what movies can and should be. Gorgeous, heartbreaking, romantic. A love story that transcends politics and is inflamed by injustice. Director Barry Jenkins's follow up to Moonlight is an adaptation of a 1974 James Baldwin novel about a young, Black couple from Harlem looking to live a decent life, to find a decent home, to learn and love and be in peace. In 1960s New York City, that's not easy if you also happen to be Black. Jenkins's style is a bit more subdued here than in Moonlight, relying more on center framing than elaborate tracking shots, but the emotional impact of his deft camerawork is just as strong. Perhaps the greatest miracle of Jenkins's movies is the warmth that pervades the darkness, the joy that sits side by side with the sorrow. These are full lives that he puts on screen. I can't wait to see this one again and again.