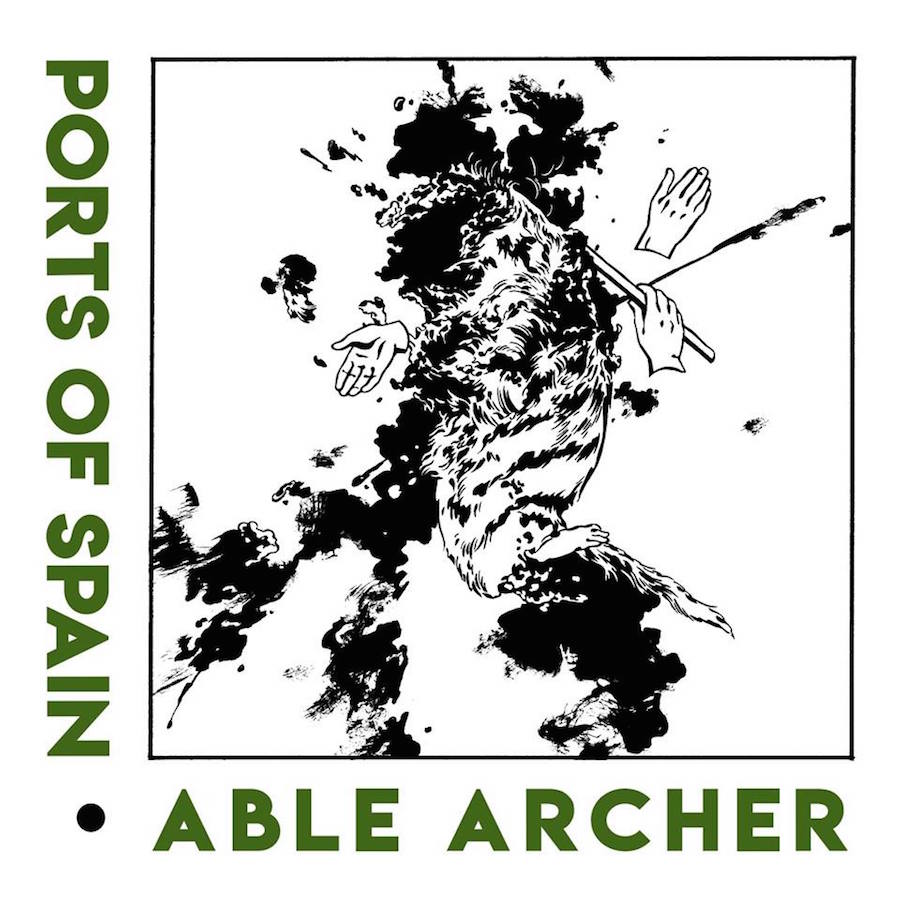 Music | Arts & Culture | New Haven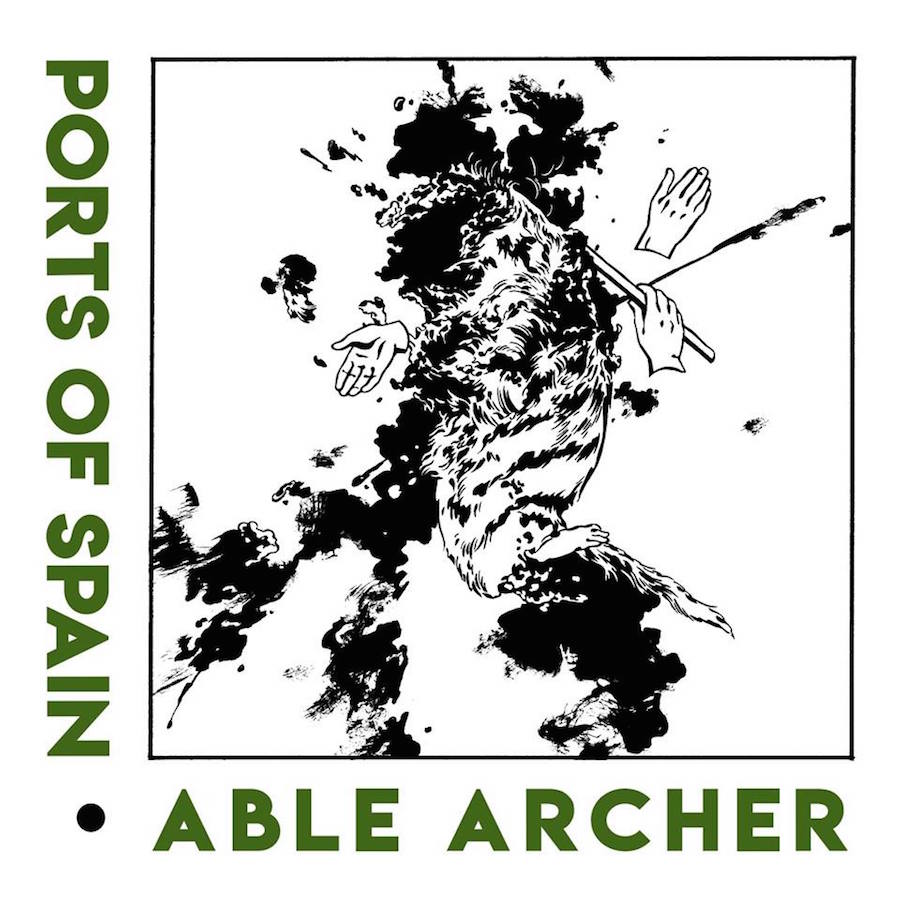 When they left it up to other studios, musicians Sam Carlson and Ilya Gitelman could never quite get the sound they wanted. So for their first full-length album, they finally decided to do it themselves.
Carlson and Gitelman comprise Ports of Spain, the New Haven-based indie group known for its clean sound, tight percussion and intricate use of looping pedals. Last week the band dropped Able Archer, its fifth release and first full-length album in over seven years of playing together. After celebrating at a release party with Split Coils and Mandala at The State House last Friday, the band is promoting the new album through Bandcamp.
Able Archer is, in many ways, a logical jump from where Ports of Spain left listeners three years ago, with the release of Tea Leaf Bloom in December 2015 (they've since released single tracks as well). With that work, they vowed that they were moving into new musical territory, including performances at larger venues, a reach farther outside New Haven, and more experiments with their deep sound, made complex with Gitelman's nimble use of looping pedals on stage.
In the years since, the two have been making good on that promise, writing new material and leaving whole swaths of it on the cutting room floor when the lyrics haven't seemed quite right, or quite good enough, or just quite done.
But the album—which shares its name with a U.S. military exercise done in the 1980s, to simulate escalating conflict—is also a sort of statement. We're here, and we're doing it, and in case there was still any question, we're really not playing around, the two seem to say. It's the tone and style that they've been working towards for years, with a level of skill that hasn't quite registered on their previous releases.
Departing from Tea Leaf Bloom, much of Able Archer sounds like the listener is right next to the two at a house venue, able to watch Gitelman gently work a set of pedals, or Carlson hammer out a drum solo that looks like it may make his hands bleed. At moments, listeners can hear Carlson challenging himself on vocals, reaching for territory he's not ventured into before.
Not even a second into the album, the band leaves the gate at full speed. On the title track, Gitelman's guitar is less than a second behind Carlson's drums as the two build, a drumbeat keeping time as Gitelman hits a poppy apex and doesn't look back. Carlson's voice cuts in at just the right time, silky with just a little hint of mellow. And as the musician presses forward, there's some sort of magic, like he's finding the edges of his voice for the first time and totally delighted with them.
"Drinkin' tonic for that quinine taste/How lucky you stay/Terrible waste," he sings close to the end of the song, finding just the right sound for his tongue as a long, breathy s sound leaves his lips.
From its opener, Able Archer keeps up its momentum, pulling out new tricks with every number. In the album's second track, titled "Cast Iron," Carlson is mellow as he works his way into the lyrics, his voice climbing a few octaves as he hits the chorus, and then plummets back down. He gets moody in "Syncing," dripping sentimentality before trading it for muscled, gruff vocals on "Silver."
It's catchy, in probably the best of ways. In "Sparrow," the third track on the album, Gitelman leads with a staccato riff that makes you want to hit the dance floor with a kind of modernized sock hop, ankles click-clacking as the vocals come in. But it's a fake out: a minute into the track, Carlson completely changes his tempo—and key, for a moment—catching his listener delightfully off guard. Gitelman swoops in, and they end in what could be a totally different piece.
The whole time, the two move in musical lockstep. But Able Archer really hits its stride in its middle and second half, where the two seem to have forgotten they're recording at all and start jamming like they have been for years. There's a comfort there that oozes from the audio. By the time the album closes on "Younger Foes"—think the National's "I Need My Girl," with fuzz and teeth and more interesting guitar—all you want to do is start it again, and see what new things you can catch a second, or third, or fourth listen around.
When they were first recording the album, that sound took some time to get right. While Carlson and Gitelman have been playing together for seven years—and most seriously for the past four—Carlson said they've never been completely happy with their sound on recordings. In the past, they've faced an obstacle that many bands stumble on—a time crunch that happens when groups are renting out studio space, and have a fixed amount of time to get everything right on a few hundred dollars.
By the time Able Archer was in the works, Carlson had been doing recording. A lot of recording. He's been discovering the freedom of recording himself for years, he said. And the project dovetailed with his new venture, Sans Serif Recording. So they opted to do it themselves.
"While we've had great success working with outside producers in the past, our records never quite captured the energy that we thought we had," he said in a recent interview at Ordinary. "We thought it was a little more aggressive live, a little heavier live, and out records would always come out sounding really polished and good, but sort of lacking that verve."
The two stripped their tracks bare, cutting down on overdubs, doubling down on lyrics, and running single performances that didn't need to be edited or cobbled together after the fact. Because of the way they play—the equipment they use, the time they take writing, and the precision with which they practice—Carlson said they take twice as long to finish a project, meaning that the sense of being on their own time came in handy.
"I think the quality and the content is way better," said Carlson. "Everybody says that about their new record, because that's sort of what you say about your new record, but I actually think that we've crystallized something. And it's lyrically and conceptually our best work."
Reached by phone, Gitelman agreed that he is happier with both the sound quality than he has been for previous releases, as well as the technical caliber of his work itself.
For taking themselves so seriously—the two have even printed a lyric booklet, so listeners can read along with the album—there's cheeky humor in there too. In the music video that accompanies "Able Archer," the two make good-natured fun of themselves and perhaps of the album's ambition, popping up in cameos (Gitelman plays a corporate hack and Carlson is a bartender, which he is in real life too) as a wannabe-psychic tries to bend spoon upon spoon with no luck.
Now that Able Archer has been released, Ports of Spain is looking at making a new EP with some of the work that didn't make it into the album, and is still hanging out on the cutting room floor.
"I think real big fame is one of those things where I wouldn't go to the party but I'd like to be invited," Carlson said of the album's afterlife. "Music is the thing that we do purely out of love for it, and I think that both of us feel that it's something that we could be wildly successful doing in some alternate timeline, but that's not the timeline that we're living in, and we're going to do it anyway. It's what we're good at, and it's what we like to do."