For 40 years, the Arts Awards has honored the essential role of artists and creative institutions in our community. Whether we are physically together or must maintain distance, this year is no exception. It is with this intention that the Arts Council has chosen the theme "Resiliency" to celebrate this milestone anniversary and frame the challenges of the COVID-19 pandemic.
Durante 40 años, los Premios de las Artes han honrado el papel esencial de artistas e instituciones creativas en nuestra comunidad. Ya sea que estemos físicamente juntos o que debamos mantener la distancia, este año no debería ser la excepción. Es con este motivo que el Consejo de Artes ha elegido el tema "Resiliencia" para celebrar este aniversario histórico y enmarcar los desafíos de la pandemia del COVID-19.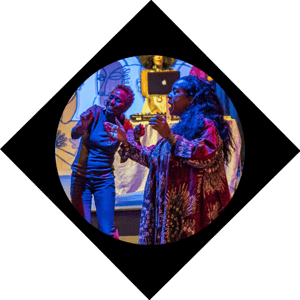 Tickets are available now on a sliding scale starting at $25 and will directly + immediately benefit our community through the Greater New Haven Creative Sector Relief Fund
Los boletos se ofrecerán en una escala de tarifas a partir de $25 para beneficiar a nuestro Fondo de Ayuda del Sector Creativo y proporcionar asistencia financiera de emergencia directamente a artistas y pequeñas organizaciones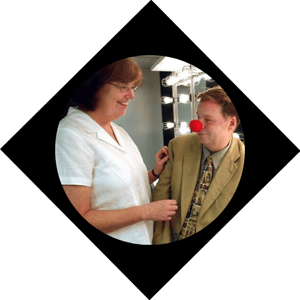 In addition to our five awardees nominated by our community, Liz + John Fisher will receive the C. Newton Schenck III Award for Lifetime Achievement in and Contribution to the Arts
Además de los cinco ganadores que son nominados por nuestra comunidad, Liz + John Fisher recibirán el Premio C. Newton Schenck III por Logros de Toda una Vida y Contribución a las Artes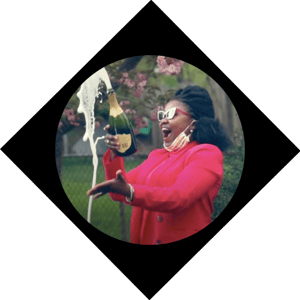 We will take all necessary precautions to ensure your health and safety, but everyone who purchases a ticket will also receive access to the professional livestream to celebrate from home
Vamos a tomar todas las precauciones necesarias para garantizar su salud y seguridad durante el evento, pero también habilitaremos una transmisión profesional en vivo a través de Internet para todos los que compren boletos, ¡así podrán celebrar desde casa
Tickets

Tickets available now! 100% of your purchase will immediately provide direct financial assistance to low-income creatives + small cultural organizations through the Greater New Haven Creative Sector Relief Fund.
There are three types of tickets, but everyone will be able to attend in-person or virtually:
General Admission ($25-100)
Access to the Arts Awards ceremony + performances, complimentary appetizers + dessert, and cash bar
Fully tax deductable
Patron ($250)
All of the above, plus a reserved front-row seat at the ceremony
Hero ($1,000+)
All of the above, plus you will help underwrite this community event
Contact Megan Manton to purchase (Megan@NewHavenArts.org / 203 772 2788)
You can purchase your tickets online below, by phone at 203 772 2788, or by mail to 70 Audubon Street, New Haven, CT 06510.
Sponsors

Thanks to our generous sponsors, all ticket revenue will benefit the Greater New Haven Creative Sector Relief Fund.
Interested in sponsorship opportunities? Contact our Development Director Megan Manton to learn more.
Spread the Word

Use these graphics in your social media and newsletters to encourage your community to submit nominations. A huge thank you to Daniel Pizarro for designing our branding for the Arts Awards!
Sample posts
Nominations are now open for the Arts Awards! Visit newhavenarts.org/artsawards to submit your nomination.
Who is resilient in our creative community? Nominate them for at newhavenarts.org/artsawards.
The Arts Council is looking for nominees for its 40th Annual Arts Awards. Don't miss out! Visit newhavenarts.org/artsawards to submit your ideas.
Hashtags
#Art40
#ArtsAwardsNHV
#Resiliency