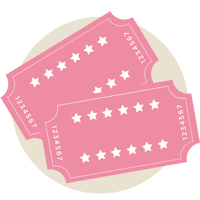 Ticket sales benefit our Creative Sector Relief Fund to invest in Black, Brown, + Indigenous creatives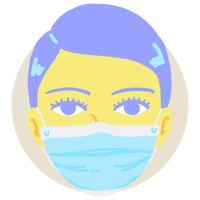 Proof of full vaccination and face masks are required to attend in-person; review our COVID-19 Policy for details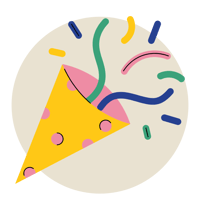 Celebrate our educator awardees and our Creative Sector Relief Fund recipients in-person or virtually from home
BABY I'M A STAR
41st Annual Arts Awardees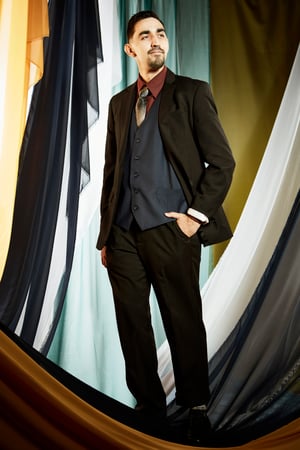 Miguel GASPAR Benitez
Born and raised in Hamden, Miguel Gaspar Benitez refers to himself as "a ceramic artist by degree, but a teacher by trade." Growing up just outside of New Haven, Benitez initially trained as an opera singer, but fell in love with studio practice when he was in middle school.
During those years, he traded choir competitions at the Shubert and Long Wharf Theatre for visual arts, which were quieter and more private. The Audubon Arts District was his home away from home: he attended the Educational Center for the Arts (ECA) and Hamden High School, which became the launchpad for his studies at Southern Connecticut State University.
In 2007, he became a counselor at Neighborhood Music School's summer Audubon Arts program, which morphed into a position as its art director over a series of six years. At the position's busiest, he was running up to five summer performances at a time, to serve the 200 students in the program. After graduating from college in 2013, he became an arts instructor in New Haven and West Haven. He has never stopped teaching, he said—and Audubon Street still feels like home. A champion of the city and of his students, he currently lives in the Ninth Square neighborhood.
As a teacher, Benitez has become known for his focus on hands-on skills, which he continued to hone even as the world went online last year. He has worked for the Neighborhood Music School, the New Haven Public Schools, the Portland Museum of Art and Institute of Contemporary Art in Portland among others. He holds a BA in studio art from Southern Connecticut State University (SCSU) and received his MA in teaching last year from the Maine College of Art in Portland, Maine.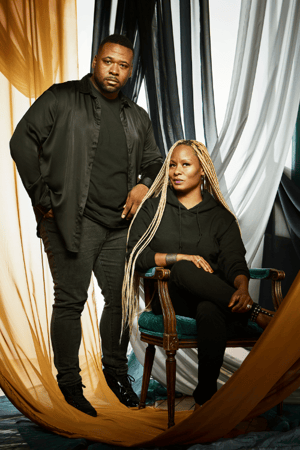 James + Tia Russell Brockington
James and Tia Brockington are the co-owners and founders of the Tia Russell Dance Studio. Commonly known as TRDS, the organization was birthed in 2013 and is currently servicing students at two locations in Woodbridge. Available genres of dance at TRDS include Ballet, Pointe, Jazz, West African, Hip Hop, Tap, Modern, Lyrical, and Acrobatics. Students ages 18 months to adult are welcomed regardless of previous experience or ability.
Celebrating nine years in business, their journey has consisted of faith, perseverance, and a commitment to excellence. James' previous job experiences, education, and management skills prepared him for a career in entrepreneurship, handling the operations, marketing, and management needs of the business. Tia's focus is on the creative direction, having served youth in the New Haven community for over 22 years as an influential dance instructor. Together, they have produced over 23 stage productions including their 1st film, This Is America?, this past June during the pandemic.
The Tia Russell Dance Studio is about much more than dance. Students audition for acting roles, engage in leadership training, and are provided with social and life skills lessons through weekly classes and monthly group meetings. There is a genuine love and concern for the well-being of their students and their growth. James and Tia Brockington have also started a non-profit charitable organization, The Brockington Arts Institute, to advance the knowledge, training, and artistic ability of Connecticut's low-income artists. Through the arts, James and Tia edify and encourage their audience, comfort those who are broken, and provide a positive atmosphere and haven for the youth in the region to flourish.
Allen "Dooley-O" Jackson
Dooley-O (a.k.a. Allen Jackson) is one of New Haven's longest-running and most creative DJs and multimedia artists. Born and raised in New Haven, he may be best known for sampling the 70s group Skull Snaps' "It's a New Day" on his own 1990 track "Watch My Moves." His artistic footprint, however, is much larger: he has made a name for himself as a musician, painter, graffiti artist and performer around New Haven and the region.
Whether he is spinning downtown, helping Alisa Bowens lead a salsa lesson, or vibing with friends in Bridgeport, he has kept the beat going for decades. Through his work, he has also become a mentor to countless artists. In the 1990s, Dooley-O hosted "Graffiti TV," a public access television show that brought on and interviewed graffiti artists, songwriters, and rappers. He reserved a weekly "Beat Segment" for DJs, releasing tapes that bore the same name years later.
Five decades into his work, he is still unearthing musical history—and making some of his own. He refers to his basement as "a tomb," filled with albums, cassette tapes, and years chronicling New Haven's cultural growth. Out of his current studio at West River Arts, he creates dizzying, complex paintings that pay homage to the skill and complexity of graffiti.
During COVID-19, he kept the beat going with countless Zoom dance parties and a slow, cautious return to the world that is still unfolding. Read more about Dooley-O's impact here and here in The Arts Paper.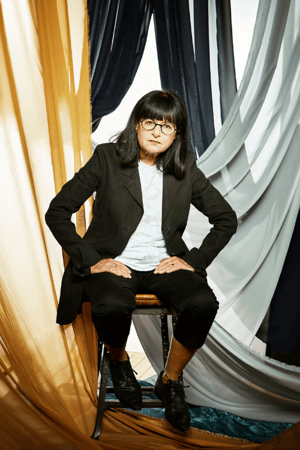 Linda Lindroth
Linda Lindroth has been exhibiting her photographs and mixed media art internationally since 1972. Her work is represented in more than a dozen public collections including the MoMA and the Metropolitan Museum of Art in New York, the High Museum of Art in Atlanta, the Bibliothèque National in Paris and the Princeton University Art Museum. Awards, prizes and fellowships include three each from the New Jersey and Connecticut State Councils on the Arts, and from the National Endowment for the Arts and the New England Foundation for the Arts and the Foundation for Contemporary Art.
Her B.A. and M.F.A. degrees in Art are from Rutgers where she also taught photography. Her experimental work with Polaroid's 20x24 view camera is included in the book and internationally touring exhibition, The Polaroid Project Intersection of Technology and Art. The exhibition toured Vienna, Berlin, Montreal, Singapore and MIT. She has had solo exhibitions at the Newark (NJ) Museum of Art, the Giampietro Gallery and Garvey|Simon Art Projects. Lindroth has been an adjunct professor at Quinnipiac University since 1998 teaching courses in Visual Culture in the departments of Art, Media Studies, Interactive Digital Design, Women's Studies and the University Seminar Program.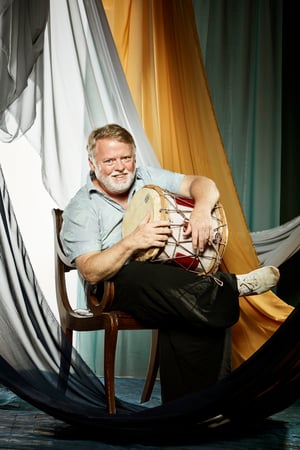 Patrick Smith
A transplant from the Pacific Northwest, Cooperative Arts & Humanities High School lead music teacher Patrick Smith has nurtured a twin love for music and the martial arts since he was four years old, and discovered the marimba. By the time he was 13, he had started playing with orchestras—first the Bellevue Philharmonic, and then the Seattle Symphony Orchestra. When he became an undergraduate student at Western Washington University, he gravitated toward music education.
Four decades ago, Smith moved to New Haven for graduate school at the Yale School of Music, balancing those studies with advanced work in Aikido and Kendo. By then, he was touring nationally and internationally, playing with names including Paul Cetera, Aretha Franklin, and the Rolling Stones as well as the Hong Kong Philharmonic.
When he met his wife, the music educator Melinda Alcosser, he got tired of touring and found that the classroom had a way of pulling him in. Since the late 1980s, he has served as a teacher at the Connecticut Music and Arts Center For the Handicapped, Western Connecticut State University (WestConn), Neighborhood Music School, the North Haven Public School District, and Co-Op. He started at Co-Op in 1998, when the school was still an experiment by founding arts director ​​Keith Cunningham.
At Co-Op, he has worked with hundreds of students, including Latin Grammy winner Marcos Sánchez. Together, he and music educator Harriett Alfred have grown the music program from five band students to a 60-piece wind, two 25-piece jazz bands, a 100-voice choir, and a 45-piece orchestra. He currently lives in Guilford with his wife and their dogs Santana and Ike. The two have two daughters, Lucy and Jody.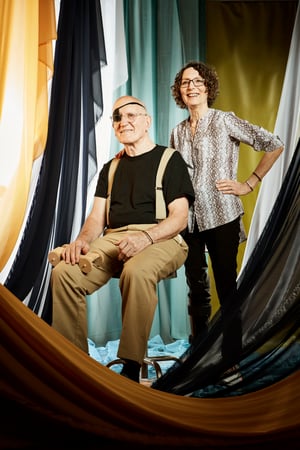 Bill Brown + Sally Hill
C. Newton Schenck III Award for Lifetime Achievement in and Contribution to the Arts
Partners in life and in work, Bill Brown and Sally Hill led the Eli Whitney Museum & Workshop through over three decades of explosive creativity, growth, and joyful tinkering. From 1988 to 2021, the two turned the former factory, dam and historic site into a hub of activity for the greater New Haven community, from an apprenticeship program for young people to opportunities for artists and makers of all ages.
Together, the two have nurtured generations of New Haveners and Nutmeggers in the space, which is still continuing its operations outdoors due to the pandemic. Hill, who holds an MFA in graphic design from the Yale School of Art, became widely known and beloved for her focus on STEAM education and the wildly popular Leonardo Challenge, which continued even through the pandemic. Brown has lived his life as an educator, from Head Start and early childhood education to time in the Peace Corps and studies in social work.
In the midst of the pandemic last year, the Museum & Workshop kept innovating. Brown and Hill collaborated with MakeHaven, donating supplies and sewing machines for a mass mask effort. They found a way to keep learning going remotely, lending out machines to apprentices. Brown ​​and Ryan Paxton, then manager of the design and production shop, came up with a trail restoration program that could take place entirely outdoors in East Rock Park.
The two announced their retirement earlier this year, in a heartfelt letter that named Ryan Paxton as executive director.
COVID-19 Policy
Health and safety are our top priority for the Arts Awards this year. If you cannot follow these policies, you can still celebrate with us through the "virtually from home" option when you purchase your ticket.
Risk of Exposure
There is an inherent risk of exposure to COVID-19 in any public gathering. COVID-19 is extremely contagious and can lead to severe illness or death, especially for senior citizens and those with underlying medical conditions. By celebrating the Arts Awards in-person, you voluntarily assume all risks related to exposure to COVID-19.
Full Vaccination Is Required
Attendees must be fully vaccinated with a Food and Drug Administration (FDA) or World Health Organization (WHO) authorized vaccine to attend the Arts Awards. This means you received the second dose in a two-dose vaccine series (Pfizer or Moderna) a single-dose vaccine (Johnson & Johnson's Janssen) before October 21.
Anyone who is not vaccinated, including children under the age of 12, cannot attend the Arts Awards in-person this year. A negative COVID-19 test is not a substitute for this requirement.
Please show a photo ID and one of the following printed or digital documents when you check in at the Arts Awards to confirm that you are fully vaccinated:
Vaccinations are the most effective way to manage the spread of COVID-19, including the new variants that are developing. No matter how old you are, COVID-19 can lead to hospitalization, long-term health issues, and death. Even if you have had COVID-19, getting vaccinated lowers your risk of getting COVID-19 again and may prevent you from passing it on to others. Getting vaccinated also helps protect those around you, especially people who have underlying medical conditions or have not been vaccinated yet such as children. The vaccine is completely free and readily available at many locations or can be administered in your home.
If you need any help scheduling a vaccination appointment or obtaining documentation for your vaccination status, contact our COVID-19 Point of Contact, Winter Marshall (Winter@NewHavenArts.org / 203 772 2788).
Face Masks Are Required
Face masks are required at all times, both indoors and outdoors. They must completely cover the nose and mouth and comply with the CDC guidelines. Certain people with disabilities who, because of their disability, cannot safely wear a face mask are exempt from this requirement and must show documentation from their medical provider at check in. You may lower your face mask when eating and drinking during the After Party.
Social Distancing + Capacity Limits
The maximum capacity for this event is 400 guests. The indoor activities will take place in the Lyman Center auditorium, which has a capacity of 1,500. Throughout the Arts Awards, maintain as much distance from others as you need. Do not assume that another attendee is ready to hug, high-five, or be close to you.
Health Screening + Contact Tracing
Tickets must be purchased in advance including contact information for all attendees. Prior to the event, we will request that you not attend in-person if you have tested positive for COVID-19, are waiting for COVID-19 test results, are showing COVID-19 symptoms, feel sick, or have had close contact with a person who has tested positive for or who has symptoms of COVID-19. You can receive a refund if you are prohibited from attending the event for this or any health-related reason. If you become sick during the event, we have a designated isolation space on site and will help arrange your transit and care, as needed. We will also follow up with all attendees after the event with a similar health screening for contract tracing purposes.
COVID-19 Point of Contact
If you have any questions or concerns about these policies before or during the event, please reach out to our COVID-19 Point of Contact, Winter Marshall (Winter@NewHavenArts.org / 203 772 2788).
Tickets + Program

Celebrate with us either in-person at the John Lyman Center for the Performing Arts at Southern CT State University or virtually from home. Thanks to our generous sponsors, your ticket purchase directly benefits our Creative Sector Relief Fund.
Online ticket sales have closed, but tickets are still available - please contact Winter Marshall at winter@newhavenarts.org. You can also purchase tickets at the door starting at 6pm.
Tickets: $41
100% benefits Creative Sector Relief Fund
.
Group: $300 (10 tickets)
50% benefits Creative Sector Relief Fund and 50% helps sponsor the event
.
Students: Ages 12-17 are free with the purchase of an adult ticket
Children under the age of 12 cannot attend due to the vaccination requirement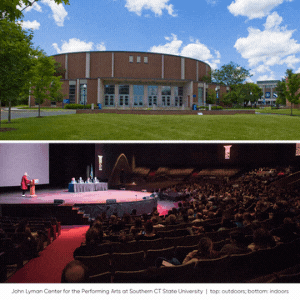 Here's what to expect when you attend the Arts Awards this year:
Pre-show: 6-7pm | outdoors + livestream
Mingle, walk the runway with our host Babz Rawls Ivy, get creative with Eli Whitney Museum, and check out a lighting installation by Jamie Burnett.


.

Ceremony: 7-8:30pm | indoors + livestream
Cheer on our awardees and celebrate our Creative Sector Relief Fund with host Marcella Monk Flake and a performance by Movimiento Cultural Afro-Continental


.

After Party: 8:30-10pm | indoors + outdoors
Dancing, DJ Dana Cobbs, and drinks from New England Brewing, + snacks from Fryborg Food Truck


.

On-Demand Film: anytime | livestream
All attendees will receive digital access to the original documentary film by Black Haven about the awardees for 2 weeks after the event
Sponsors

Our sponsors exemplify the mission and vision of the Arts Council and help to lift and celebrate the educators, mentors, and teachers within our creative community who have and continue to be the unsung heroes within our creative ecosystem.
Interested in sponsorship opportunities? Contact our Development Director Megan Manton for more information.
Creative Team

Independent artists are at the core of our creative ecosystem and we are proud to work with these creatives to produce the Arts Awards