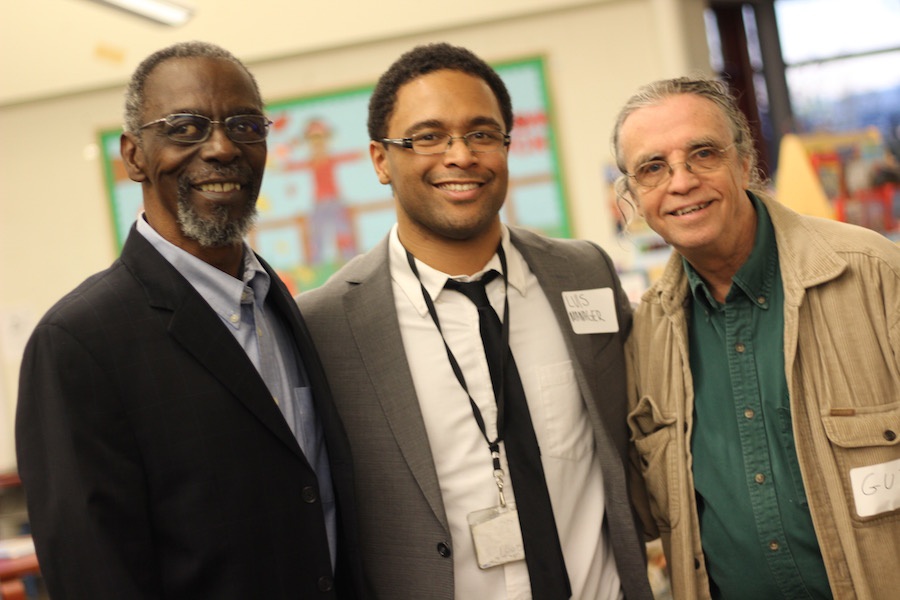 Books | New Haven Free Public Library | The Hill | Arts, Culture & Community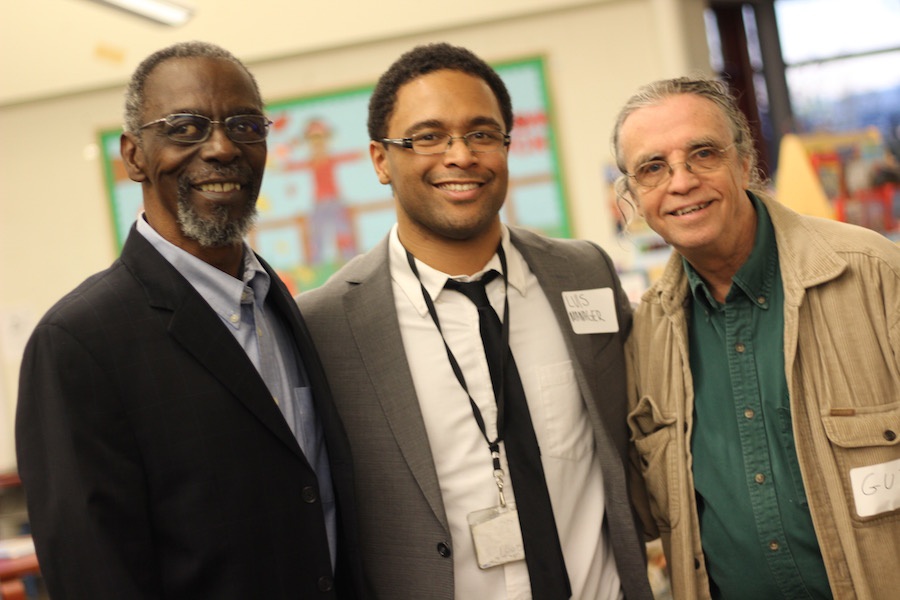 Luis Chavez-Brumell (at center): "There's just so many amazing people in the space. You just get to learn from everyone." Lucy Gellman Photos.
Luis Chavez-Brumell grew up taking lessons from the New Haven Free Public Library into the classroom and then into the workplace. But until recently, he never thought he would be back there, doing the same thing for residents of the city's Hill neighborhood.
After serving as the library's manager of young minds and family learning for two years, Chavez-Brumell was named branch manager at the Courtland S. Wilson Branch of the NHFPL earlier this year, ringing in the new position with a welcome celebration and tour at the library last week. The branch is located in the Hill, just before Washington Avenue curves into Columbus Avenue.
Since starting the role, he has focused on expanding programming for the Hill's Black and Latinx community members, as well as a growing number of Afghan refugee families who are coming into the country on Special Immigrant Visas and moving into the neighborhood with Pashto-speaking households.
In many ways, the position is baked into his DNA, and the library's. Twelve years ago, the Wilson branch was built and opened to the public to serve New Haven's Hill neighborhood, itself a case study in waves of migration, shifting demographics, and decades of history. When it opened its doors after two years of construction in 2006, it was dedicated to the memory of Courtland S. Wilson, a longtime civic leader who died in 2000.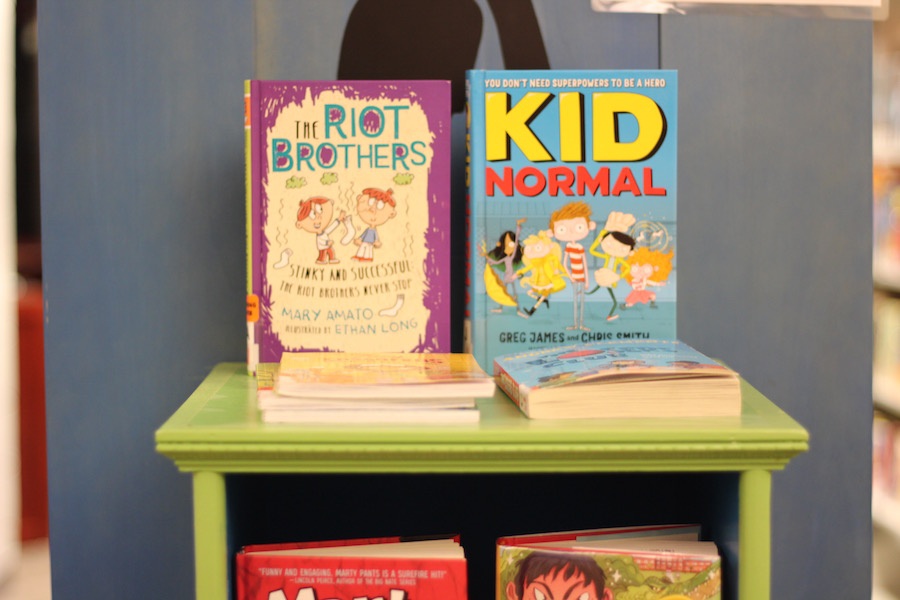 Chavez-Brumell knew the name immediately. As a kid, he'd spent a lot of time in the Hill—first as his father worked for the Hill Health Center, then as he made friends with other kids who lived in the area, and then as his parents helped found Lulac Head Start on Cedar Street.
As he got older, he said, he loved the feeling of opportunity with which the neighborhood and the city pulsed. On the weekends and in the summers, he made the main and Mitchell branches of the NHFPL his second home (Wilson had not yet been constructed), scanning shelves with an ever-growing summer reading list in one hand. Back then, he said, programming looked a lot more meager in the library's extant branches.
From kindergarten through eighth grade, he also went to school with Wilson's grandson Alex. When Wilson died 18 years ago, Chavez-Brumell was an eighth grader at West Hills Middle School, then located on Sargent Drive. He recalled attending school that day, and hearing from his teacher that his classmate was absent because one of New Haven's great men had passed on.
"That was something that really stuck with me," he said at last week's welcome reception. "It [the position] gives me an extra responsibility to do right by someone my family and loved ones have known."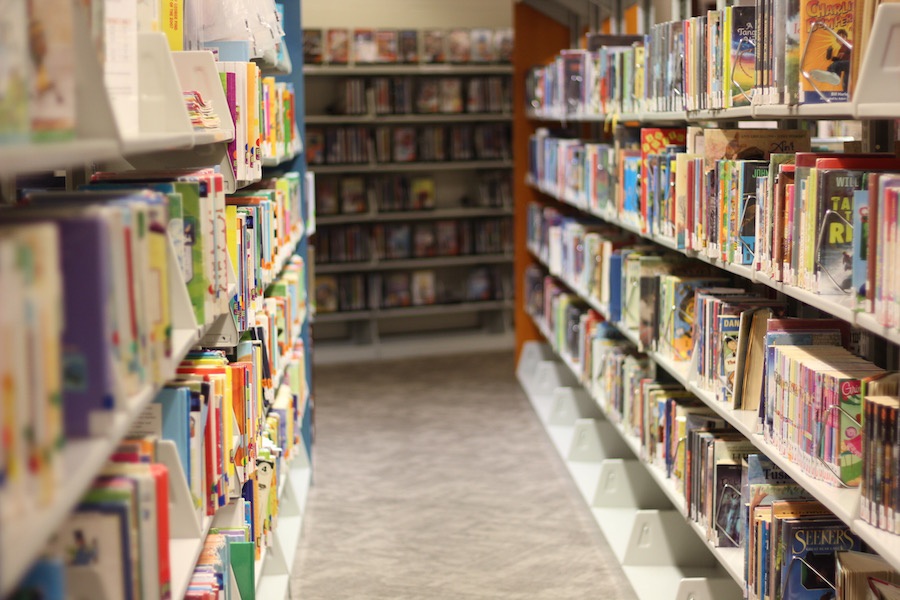 Those ties to the city have remained strong in the years since. While Chavez-Brumell left New Haven to major in Latin American Studies at the University of Connecticut, he returned to the area after college, doing voter registration work as well as an AmeriCorps term with Public Allies Connecticut in Bridgeport. He pursued a Master's degree in library science at North Carolina Central University (NCCU), doing part-time work for PBS' Fixing The Future documentary, and later West Haven Public Library, and UConn's Jumpstart literacy program.
Then in March 2016, Chavez-Brumell was hired to oversee young minds and family activities at the NHFPL. For a little over two years, he grew programming, supervising weekly initiatives for kids, teens and families while expanding community partnerships with local organizations.
In his new role, Chavez-Brumell said he is excited to continue some of that work on a larger level, expanding programming for Black and Latinx families that may have lived in the neighborhood for a long time, but do not yet see themselves reflected on the library's bookshelves or in its events calendar. He said that library staff are in talks to do more community art projects, collaborative story sharing programs, and work in Wilson's "tween space," where there is a bay of computers. He mentioned partnerships with organizations like Long Wharf Theatre (LWT) and expansion of its monthly film series, currently run by Outreach Librarian Maryann Huggins.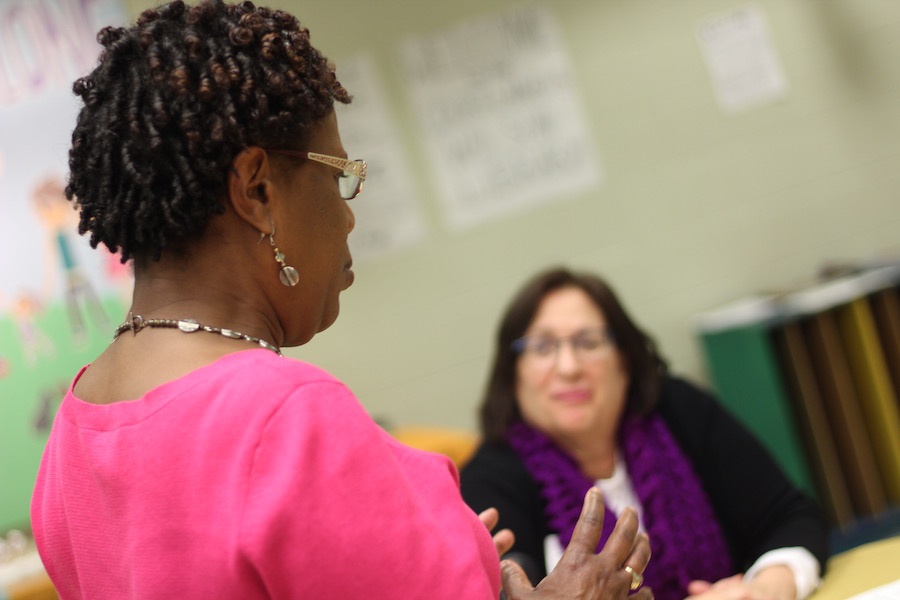 Outreach Librarian Maryann Huggins, who has been curating a film series for community members.
"It's nice to be back in the neighborhood, to give back, having spent a lot of time here," he said. "There's just so many amazing people in the space. You just get to learn from everyone."
And, to respond to how the neighborhood is changing. A few months ago, Chavez-Brumell met with representatives of Integrated Refugee and Immigrant Services (IRIS) at the library to learn a little more about Special Immigrant Visas, and how to support the Pashto-speaking families that were coming into the neighborhood. Since, he's ordered books in Pashto for the kids coming in, and arranged for volunteers to meet with families each Thursday, to teach moms English and have activities for children.
He's also hoping to find ways to give opportunities to folks who are trying to find employment in the area. He recalled meeting a guy from the neighborhood just a few hours before the reception, who came in asking how he could get a job at the library.
"How do we help create these things and how do we support?" he said. "What if we could provide for those who are struggling financially, just an opportunity to help?"
Around him, the library buzzed with late afternoon activity. Downstairs, kids finished up their art classes, a handful of them crowding around a computer in one side room. A few attendees who had come out for the reception were locked in a deep discussion on affordable housing and federal assistance. West River organizer Stacy Spell's voice boomed up the stairs, praising Huggins for the branch's ever-growing collaborations with community members.
Upstairs, Chavez-Brumell checked in with his parents and a few adoring fans.
"This is a very good thing," said Angel Fernandez-Chavero, whose manifold civic roles in the city are all eclipsed by his duties as Chavez-Brumell's godfather. "This is beautiful, this cycle. Having Luis here."