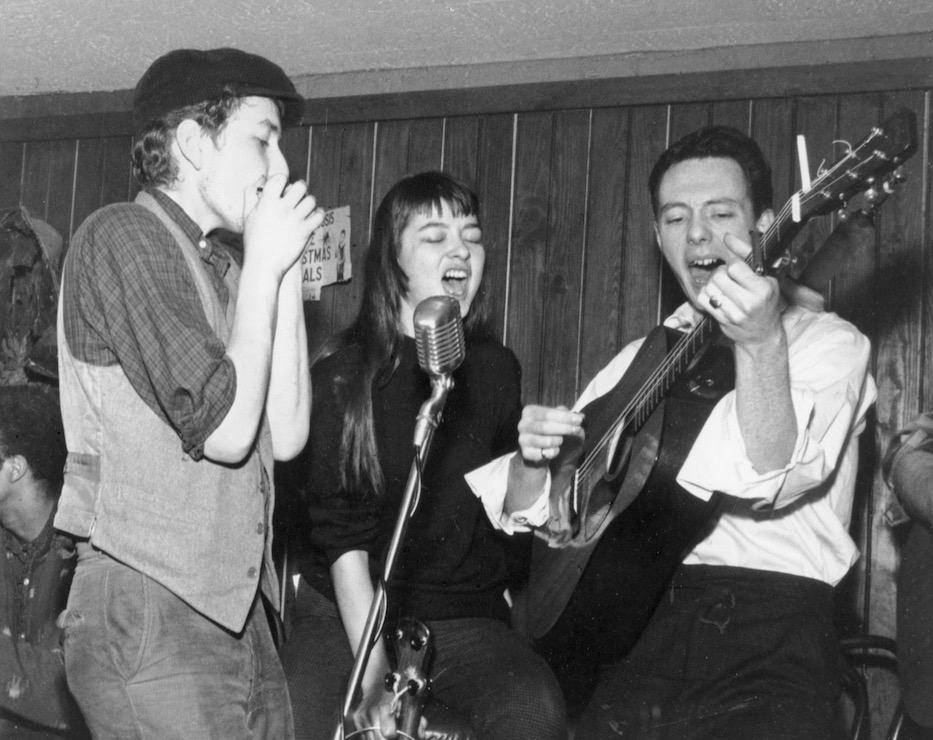 Cafe Nine | Music | Arts & Culture | Film & Video | COVID-19 | NHDocs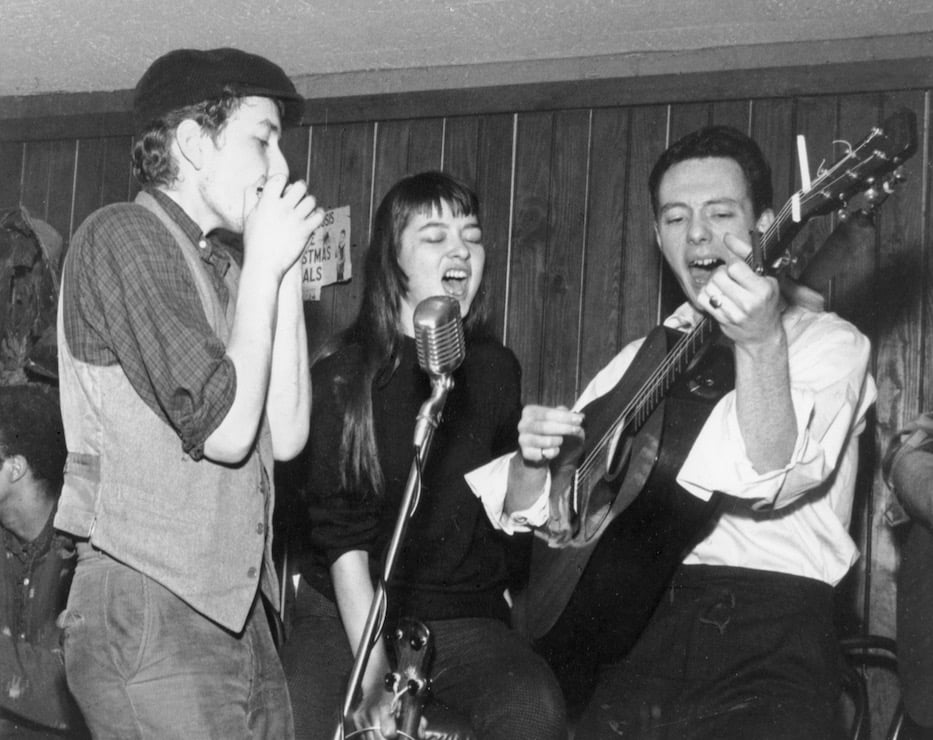 Musician Karen Dalton, photographed in the 1960s. Fred McDarrah Photo courtesy of NHDocs.
As Cafe Nine darkened, the first chords of an unseen guitar began to play. A voice gently crooned. It had been described before as earthy, as bluesy, as world-weary, as a tragically-despairing tone. The one thing that anyone who heard it could agree upon Sunday is that the voice of Karen Dalton was a voice like no other.
Music and film fans alike gathered in the State Street music venue to catch Karen Dalton: In My Own Time, the New Haven Documentary Film Festival's second-to-last showing on Sunday afternoon. The film is a celebration of an artist who made a splash for those that knew her, yet never garnered the same attention as her contemporaries. The documentary, from filmmakers Richard Peete and Robert Yapkowitz, was accompanied by a tribute performance by Nashville singer-songwriter Stephy J. Moore.
"When you're listening to her, whether you like it or not, you have to enter her world. And… It's a despairing world," says Nick Cave, lead vocalist for Nick Cave and the Bad Seeds and longstanding admirer of Dalton, in the opening of the film. In My Own Time, named after the singer's second and most well-known album, has plenty of voices from Dalton's past as well as analysts of her life and work to paint a picture of the troubled and eventful life that was instrumental in shaping her legendary style and talent.
The half-Cherokee, half-Irish singer was born in the tail end of the Great Depression and raised in Oklahoma. Folk music was a communal thing for Dalton, who'd play the banjo and guitar with her family from even a young age. Married at 15, and with two divorces and two children behind her by age 21, Dalton set off for Greenwich Village in New York City in the 1960s. It was her goal to play in the big city; she returned to Oklahoma only briefly to bring her daughter with her without her father's knowledge.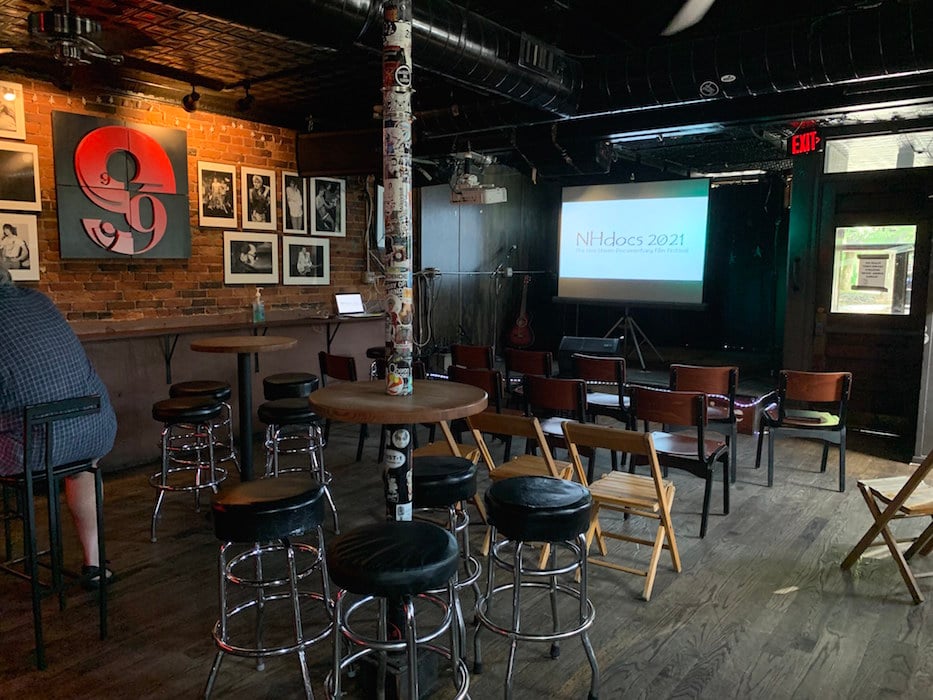 Caleb Crumlish Photo.
The two spent much of their time impoverished and sleeping on the floors of friends' apartments. Even so, Dalton quickly became entrenched in the musical scene in Greenwich Village, with her authentic folk background and distinct soulful voice (she was often compared to Billie Holiday—though Dalton resented the comparison). She'd play with several other big names of the time, including Bob Dylan, her future husband Richard Tucker, and Tim Hardin. He was the man who first introduced her to hard drugs.
Dalton had immense musical talent, with an innate understanding of the underlying harmonies of any piece and an outrageously smooth and sorrowful voice. She had a penchant for covering other artists' songs and putting her own spin on them, singing blues, funk, Motown, country and other genres all blended together and made over with her own style of melded Americana. But while she was aware of and confident in her own abilities, Dalton seemed loath to fully adopt the lifestyle of a performer. It was both from a disinterest in playing the music industry's games in a time when musicians oft had little say in the matter, and from a strange reluctance to play in front of others.
"She was not comfortable in front of an audience … She never was an entertainer," Dan Hankin, a close friend of hers, reminisces in the film.
Peter Stampfel, another musician with memories of playing folk music with Dalton and others in her Colorado mountain cabins in 1966, remarked that he imagined that her ideal performance would be "simply playing among friends in a huge living room, with the living room somehow transported onto a huge stage ... where she could simultaneously perform for and ignore her massive audience."
Dalton never did see success in her lifetime, despite those around her who could swear to her impressive musical chops. She struggled for much of her life with both substance abuse and what people would likely recognize today as repeated depressive episodes. In My Own Time displays a collection of her own notes and tentative song lyrics, scratched out on sheets of paper. Lines used to bookend various parts of the film, read out loud and displayed on-screen amidst various block shades of moody blues and pinks, attest to the deep pain that Dalton grappled with on a daily basis.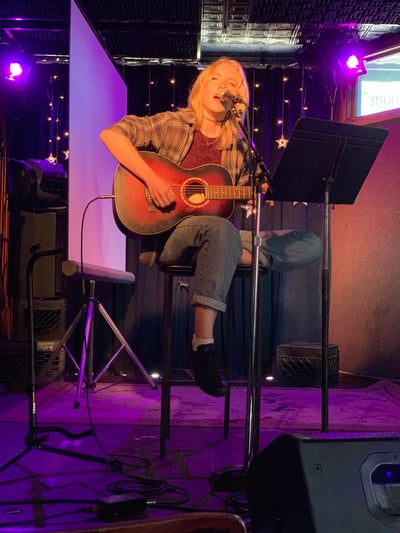 "My heart is a jackhammer, tearing up people's lives wherever I go," one reads. Another describes how "Early one morning, the blues slipped away, and left me no place to hide in Colorado."
Alongside these sobering quotes, the documentary includes as many recordings of Dalton's natural voice as possible, singing songs both from others and of her own creation. It's a rare thing to hear outside of her albums. The songs included demonstrate her impressive range, between Mel London's "It Hurts Me Too" and Billie Holiday's "God Bless the Child" to works like "Are You Leaving For The Country?" written by her third husband Richard Tucker for her to sing.
All show off the strained, sad, baleful quality of her voice that was so iconic. Due to Dalton's relative obscurity, images and video of her from the past are limited. In 2018, a fire destroyed all of her handwritten notes and songs as well as her tapes, mere months after Peete and Yapkowitz were able to record them in photographic posterity.
So the documentary overall displays a rather surreal sense of reminiscence, the varying quality of film and audio and sallow, washed out photos evoking impressions of mortality. In My Own Time is a waning window into a fading past, a glimpse of the life of someone far too late to truly experience all the incredible things they had to share, if only they had the time before they were snuffed out.
Dalton spent the last years of her life in a cabin outside Woodstock, New York with her close friend Peter Walker, who was the one to keep all her records and notes until the day of the fire. Dalton had received an AIDS diagnosis in 1985, and as her state deteriorated, she made what must have been the hardest decision of her life—to sell her instruments.
In her advancing state, Dalton, who had always held herself to the highest standards possible with her music, knew that her days of playing like she once did were now out of her reach. Instead, she threw herself into songwriting, scribbling down hundreds of pages of lyrics and chords, right up until the day she passed away from an AIDS-related illness in March 1993. She was 55.
After the screening of In My Own Time, a second performance for the day unfolded from Stephy J. Moore, who had come to perform a tribute to the blues singer at the request of NHDocs executive director Gorman Bechard. Perched upon a high seat on the same stage with her guitar plugged in, one leg folded comfortably beneath her, she performed a mix of some of Dalton's most notable works and a few songs of her own, while taking time in between to describe her own experience learning to write songs and perform in Nashville and the impact of Dalton's story upon her.
Much like Dalton before her, Moore's renditions of the folk singer's songs adopted her own style, a gently upbeat, slightly jazzy and energetic tone complemented well by her whispery, mellifluous voice. Her performance helped to cheer the air in Cafe Nine after the melancholy conclusion of the documentary, and her earnestness in her desire to celebrate the legacy of Dalton was readily apparent both as she played and as she discussed what made the singer's work so entrancing.
"I think the thing that really stood out to me about her was… the pain that she had in her voice, in her songs," she said. "Which is something we can all relate to—something that many artists have in their work, but that she just… felt so much of in her life. But the thing I think about is, if she hadn't lived that life, we'd never all have been in this room together, tonight."
Caleb Crumlish is an alum of the Youth Arts Journalism Initiative and graduate of the Sound School. He will be attending Yale University this fall.