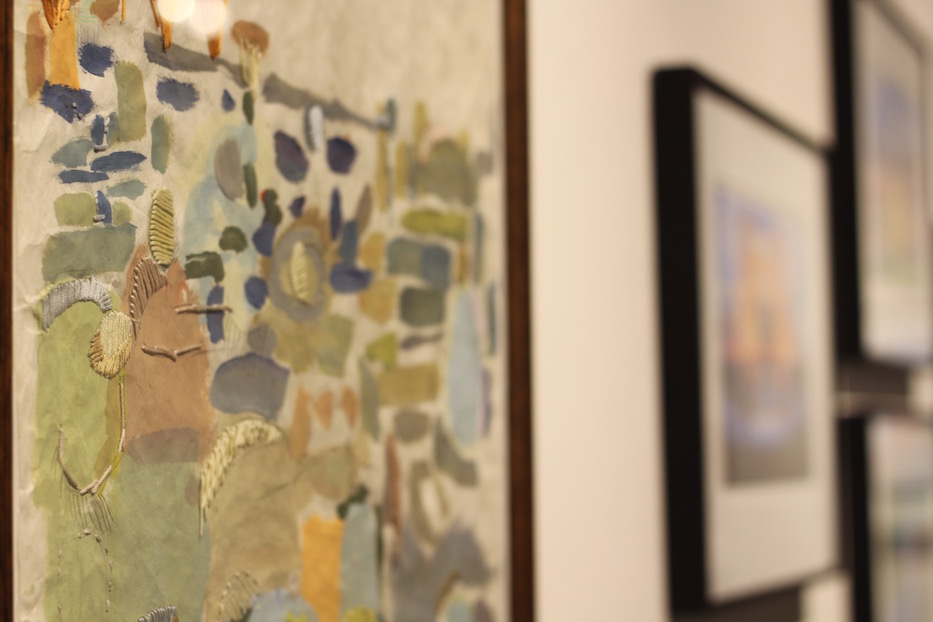 Kehler Liddell Gallery | Arts & Culture | Visual Arts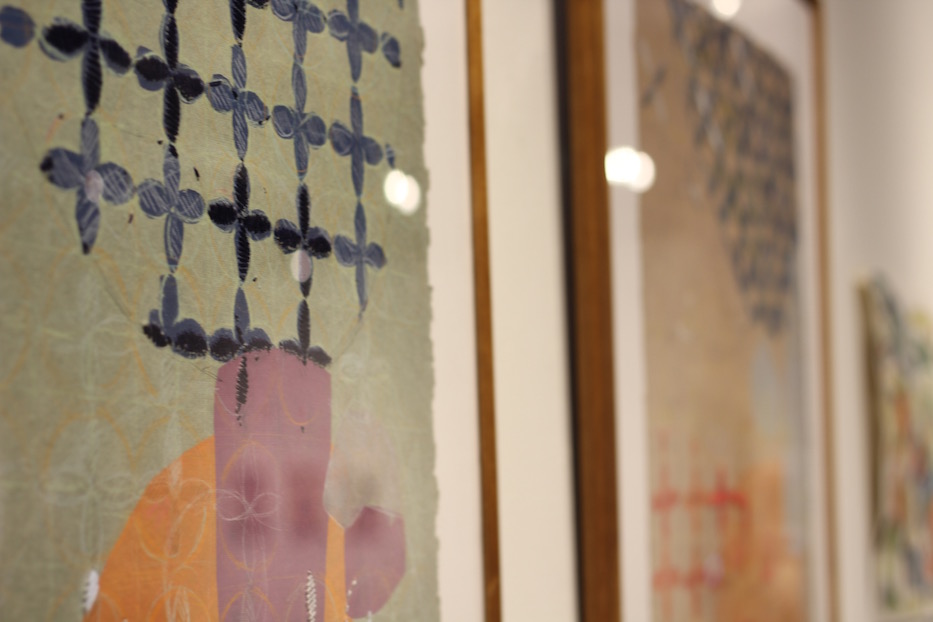 Ana Henriques is one of five new artists showing their work at Kehler Liddell Gallery in Westville through Feb. 9. Lucy Gellman Photos.
A swirl of green, red and yellow beckons from the corner, thickly layered but never messy. Nearby, three cars balance nimbly on their hoods, held up by bright balls that look fit for the circus. A ceramic dog, eyes unblinking, takes note. Across the room, four little Russian boys smile at a joke we haven't heard and keep laughing.
That wonder and whimsy defines a New Members Show at Kehler Liddell Gallery, running now
through Feb. 9 on Whalley Avenue in Westville. Working across media, the exhibition features work from artists Ana Henriques, Amanda Duchen, Chris Ferguson, Lisa Toto, and R.F. Wilton. It shares the space with Marjorie Wolfe's Sepiessa Point, also on view through Feb. 9.
If all of the artists have harnessed a sense of whimsy, it's watching how they do it that makes the exhibition fun. As the exhibition opens on Henriques' work, multimedia screenprints with embroidery and layering on handmade paper, viewers are spirited away to another place. The artist invites them to get lost in color and texture, and they are lucky if they take the invitation.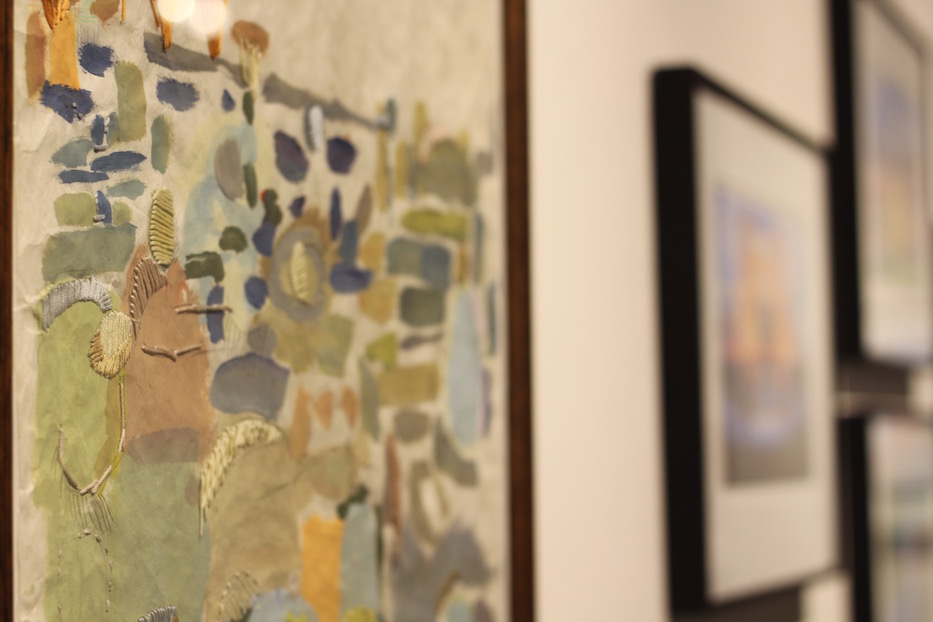 Ana Henriques, detail of Women Gatherers. The piece is acrylic, pencil and embroidery on handmade paper.
In Kiln 1 and Kiln 2, Henriques has presented the viewer with rich layers of color, greens and oranges weaving into each other. Rounded forms in pinks, whites and oranges against the handmade green. On the prints themselves, she has embroidered shapes in thick, cornflower blue thread.
They are at once delicate and sturdy, a reminder of how work thought of as "domestic" and "crafty" is in fact labor-intensive fine art (Henriques has spent time studying South American quilting and weaving techniques, and her translation of the process shows). It's a trend she expands in her evocative Women Gatherers, where the substrate is almost as interesting as the cacophonic work itself.
Wilton, whose photographs are displayed beside Henriques' prints, has taken a different tack. In a suite of archival prints hung close together—the display feels like it couldn't work any other way—Wilton has captured Wild Bill's Nostalgia Store, a hodge-podge of circus and carnival ephemera that closed in Middletown in 2018.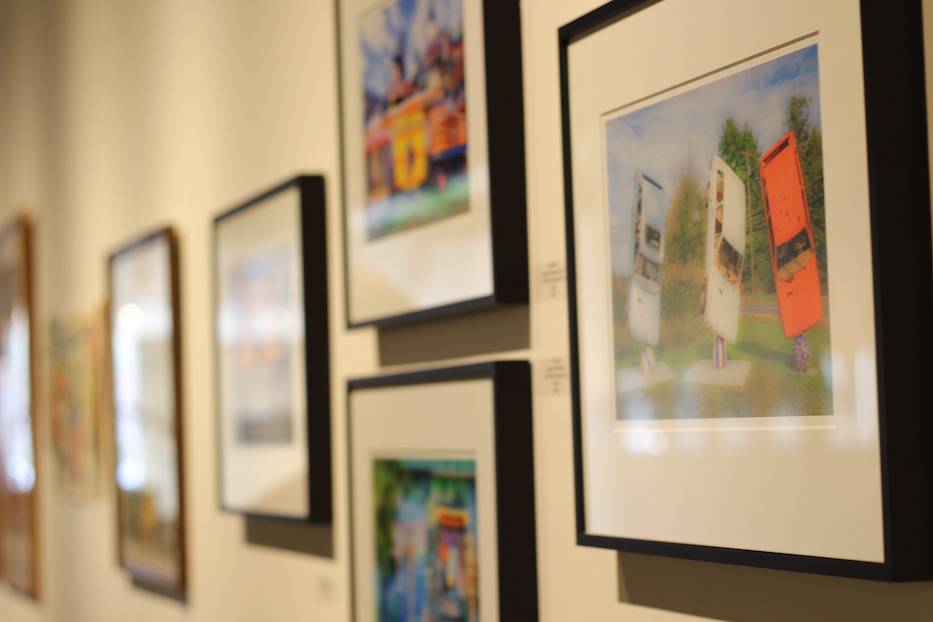 Cars stand on their hoods, a smudge of blue Connecticut sky behind them. A toucan tips forward from a bright, spray-painted mural that looks like it should be in Miami. Huge, bright circus displays look out with no circus to go to. Each photograph is flecked with delight and nostalgia, soaked in a fantastical, highly saturated color. It's a visual acid trip without the acid, but also a reminder of the strange and wondrous things one finds not far from home.
"In my own creative engagement with this unusual and stimulating environment, I've found that the subjects and spirits of place called out loudly," he writes of the space. "And inspired me to interact and interpret in a visual manner beyond my more usual self-imposed boundaries."
As they depart from the two-dimensional, Duchen's ceramics bridge sculpture, fine art, and utilitarian objects, jumping from her quirky Menagerie Creatures to a display of her pottery with glazes that glitter and crackle in the sunlight.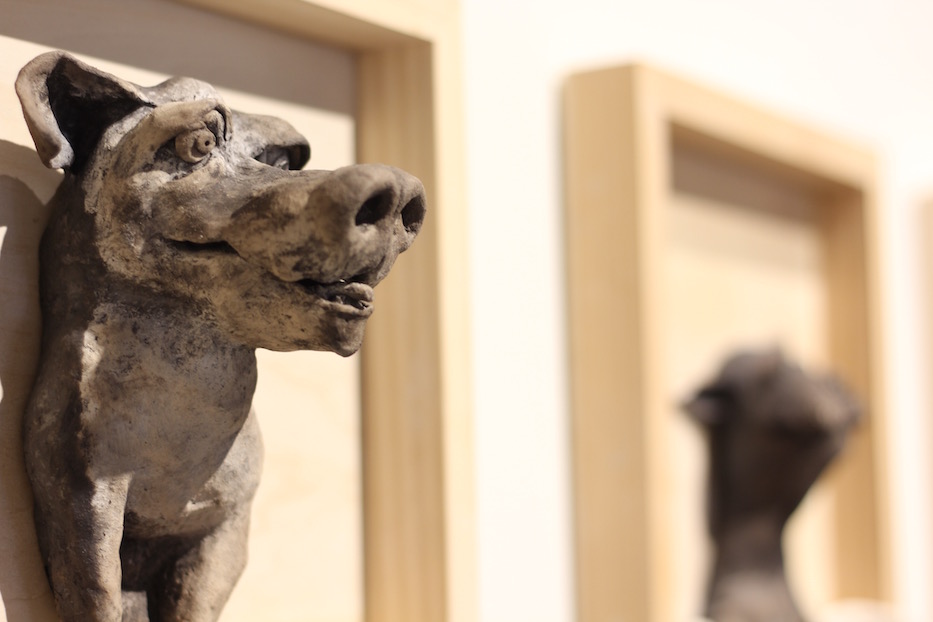 A detail of Amanda Duchen's Menagerie Creatures.
From the back wall, the creatures look out, installed as if they are emerging from the white plaster. They are friendly and eager, snouts upturned and paws extended as if they know a good petting is just one viewer away. They stand in sharp and refreshing contrast to Ferguson's oils, vignettes of the places and people who together make a city more interesting.
As the final artist in the show—or the first, depending on how a viewer cycles through it—Toto ties together the exhibition on a distinctly human note. In a series of archival documentary photographs that she took abroad, viewers get a different side of the Russia and Ukraine they may be hearing about in the media.
Chernobyl school boys gather and giggle together in one image, laughing at something the viewer arrived too late to hear. In another, four Russians squat in their little shoes and clean white shirts, immersed in a game of duck-duck goose. She has tempered it with a rude dose of reality: a portrait of a boy who looks out, scrunching his nose as he holds his mother's arm, is titled Future Russian Army Soldier.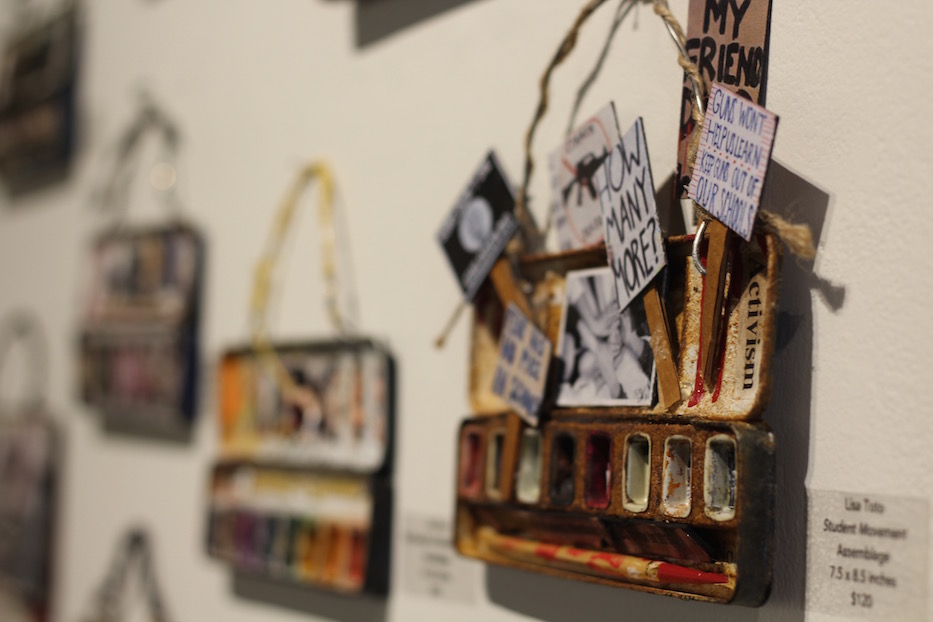 But it's a line that Toto walks gracefully, and not without exploration. Beside her photographs, she's presented a series of small, portable paint cases that have been transformed into doll-sized installations. Each warrants a glance—she jumps from celebrating women in art to protesting gun violence, with a tiny tribute to the March for Our Lives that is instantly eye catching.
In this way, the exhibition marks the gallery not as a refuge so much as a playground for grown ups. Several of the images spark joy and a sense of effervescent, oncoming laughter; others stand as invitations to come in and remember what it was like to play for a while. They're worth a look before they disappear.
Kehler Liddell Gallery is located at 873 Whalley Ave. in New Haven. For more information visit their website.