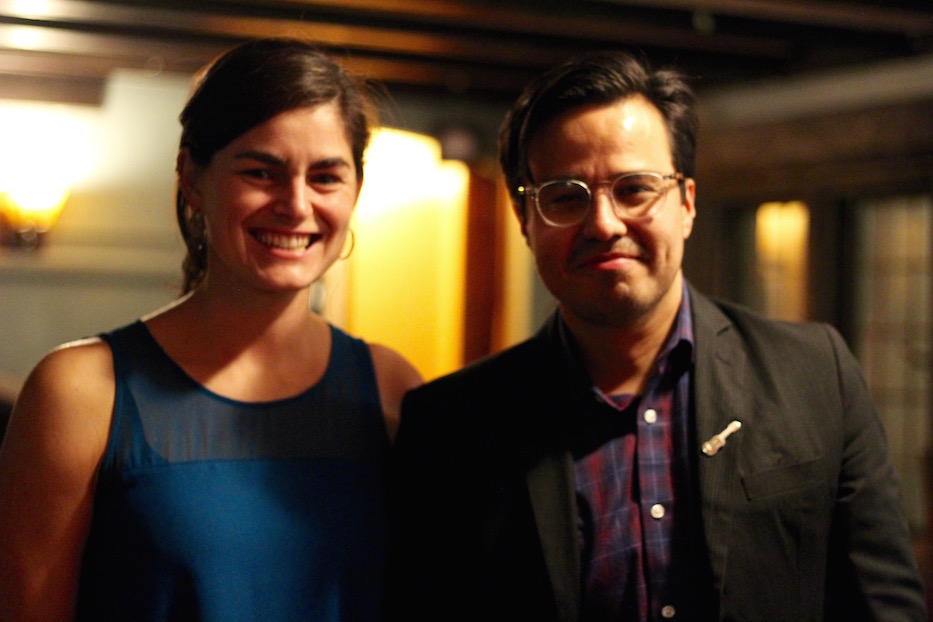 Immigration | Radio & Audio | Arts & Culture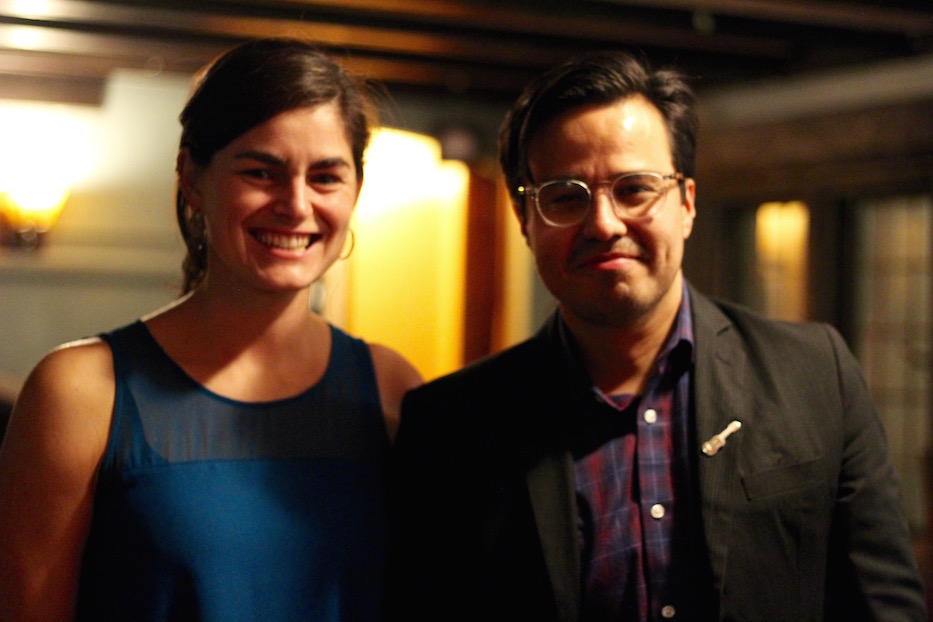 Sylvia Ryerson and Luis Luna. Lucy Gellman Photo.
The voices coast over the airwaves, steady but edged with worry.
I finished my probation seven years [ago]. Why am I still being deported?
How am I gonna manage all these things that are facing me right now?
Where am I gonna live? My husband is from Guyana and I'm from Trinidad. If you want to deport him, where's gonna be our new home?
They are part of "Melting the ICE/ Derritiendo el Hielo," a new bilingual radio program from host Luis Luna and producer Sylvia Ryerson intended to spread information on how U.S. Immigrations and Customs Enforcement is affecting and often tearing families apart. Episodes air monthly on the community radio station WPKN in Bridgeport and university radio station WKCR-FM in New York, which reaches four of the largest detention centers in New Jersey.
It is also available as a podcast on Soundcloud, Spotify, and iTunes and supported by Public Humanities at Yale, Yale RITM, and professor Alicia Schmidt Camacho, department chair in ethnicity, race, and migration at Yale.
The hope, Luna and Ryerson said, is that it will reach families and loved ones affected by ICE as well as those currently in detention. In part, Luna explains in the first episode, it started because "while the U.S. mainstream media focuses overwhelmingly on Mexican and Central American immigrants, we know that ICE targets Black and Brown immigrant communities from around the world."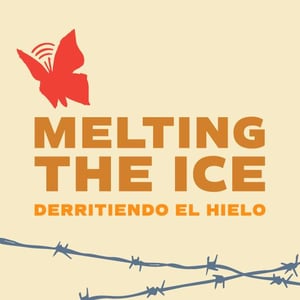 "If you are listening right now from detention, we want to send you our special greetings, and our love, solidarity, and respect," he says at the beginning of each episode in English and then in Spanish. "We want you to know that you are not alone, and that there are people fighting for you and with you."
The groundwork for the podcast began several months ago, when the two met through Schmidt Camacho. Luna a is a radio producer, immigrant rights activist, and field director for the Working Families Party in Connecticut. Ryerson is a doctoral student in American Studies at Yale, where she is working on carceral studies and critical race theory. Prior to her time in New Haven, she pioneered and produced "Calls From Home," a radio program that recorded "audio postcards" from friends and family for people incarcerated in Appalachia's prison system.
The two found common ground in their audio work and social justice foci almost immediately Luna, who immigrated from Ecuador when he was 13, was moved by Ryerson's experience with Restorative Radio and "Calls From Home," particularly the notion that family members could get messages to their loved ones behind bars. Ryerson was excited to learn about Luna's program "Módulo Lunar," which he has been running on WPKN for several years.
The two started brainstorming on "how can we use the airwaves to reach people who are currently detained by ICE right now," Ryerson said. The podcast developed from there.
"How do we tell the stories that are very important to tell that are not allowed to be told by the government?" Luna said at a launch party last week. "And also how do we highlight the stories while respecting a people's struggle for liberation?"
They have partnered with 89.9 FM in New York—Columbia University's student-run radio station—because the frequency reaches four of the state's largest detention centers (Hudson County Correctional Facility, Essex County Correctional Facility, Bergen County Jail and Elizabeth Contract Detention Facility, "which is basically where everyone from New York and New Jersey is being sent," said Ryerson). The station now broadcasts the program on the third Thursday of every month.
In their first episodes, content includes interviews with immigrants who have been given deportation orders, deep dives into immigration policy, and work alongside immigrant rights groups in New Jersey. In one, Luna traces the evolution of immigration policy from President Bill Clinton to today, explaining how something that swung into motion in the 1990s is still changing the landscape. In another, Schmidt Camacho turns the mic around on Luna and Ryerson, in a discussion that turns into a passionate appeal for social justice and human rights.
In another, the two travel to New Jersey to record a live rally and concert that los Jornaleros del Norte put on for Jose Hernandez Velasquez, a Salvadoran immigrant who has been in detention at the Essex County Correctional Facility in Newark for 19 months. Three weeks after the team first taped and mixed the episode, Hernandez Velasquez heard the episode from inside the facility and was able to send out a response with the help of his legal team and family. (That response is at the end of the first audio embed below.)
That's part of the hope for the program, Ryerson said. In addition to producing "Melting The ICE," the two have started a radio fund for detainees, so that they can purchasing radios available at the commissary. Radios run $30 and batteries are $3, which many detainees can't afford.
"What we have heard from detainees is that it's a lifeline for them to hear music, for them to hear news, for them to hear a radical show, and for them to really feel that there is people like us outside, organizing, fighting for them," Luna said. "When we spoke to Jose, his energy changed a lot … he's very excited about people out there fighting for him."
This month, the two are working on a special, hour-long Christmas Eve and Christmas Day show that will feature "poetry, and messages, and music" intended specifically for detainees, Ryerson said. The two are taking submissions at their website.
"I want to toast to the power of community, the power of collaboration, the power of imagination," said Luna at the launch. "To a world without borders, to a world without detention, to a world without cages. Y que se, chinga la migra!"
To connect with ""Melting the ICE/ Derritiendo el Hielo," particularly if you or someone you know has been impacted by Immigrations and Customs Enforcement, email info@meltingtheice.org or visit the show's website. To donate to the radio fund click here.