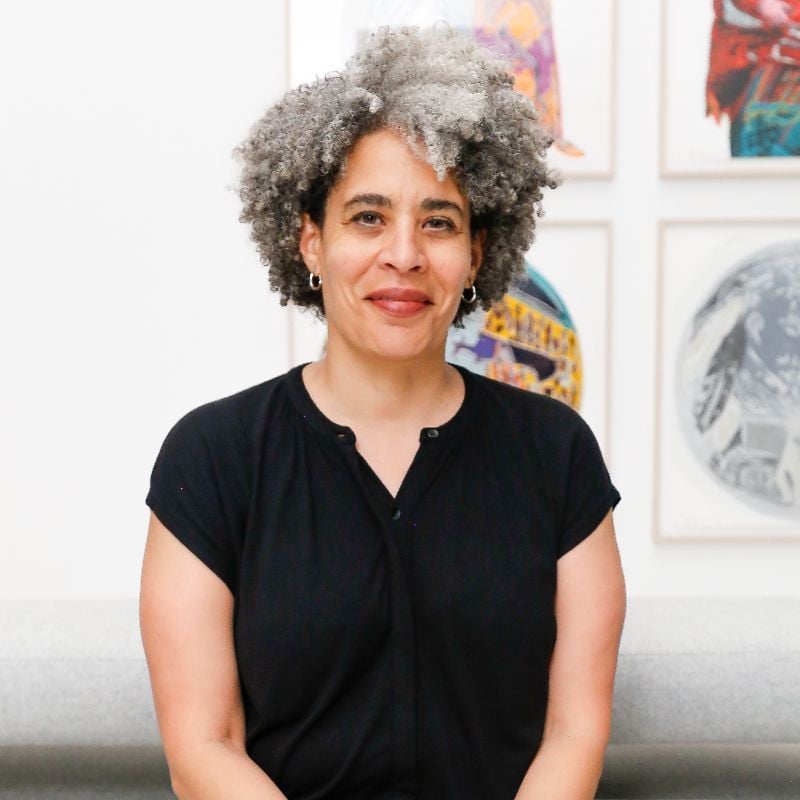 Arts & Culture | Artspace New Haven | Ninth Square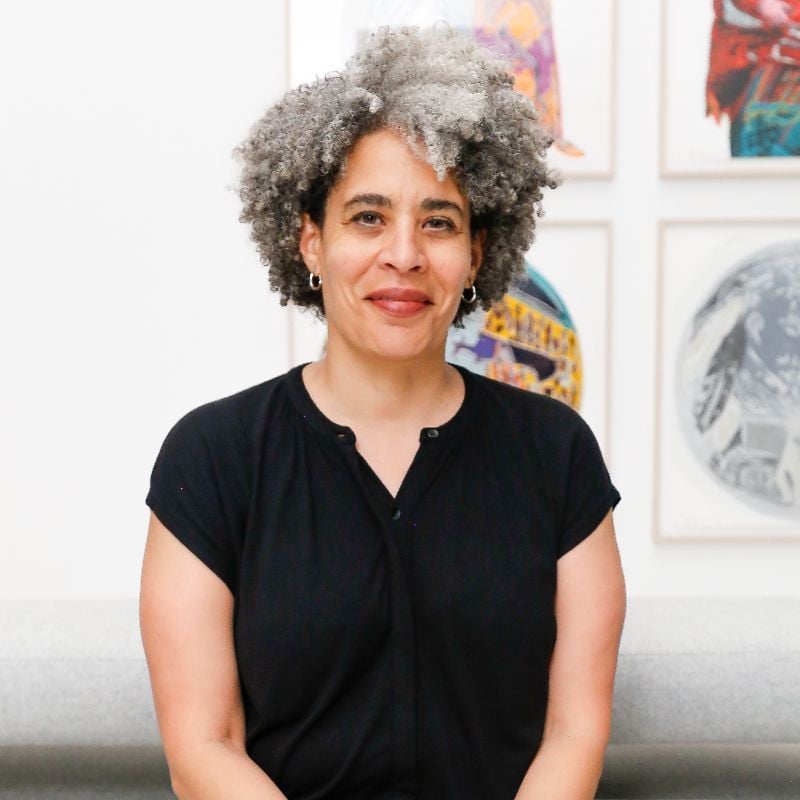 Photo Courtesy Artspace New Haven.
Lisa Dent has spent years making contemporary art accessible to those who may not give it a second thought. Now, she plans to bring that approach to New Haven.
Thursday morning, Artspace New Haven's board of directors announced that Dent will serve as the organization's next executive director starting May 1. The announcement follows a long search to replace Helen Kauder, who served as executive director from 1998 to 2007 and again from 2010 to the present.
"I have known and admired Lisa's work for many years and had the pleasure of interacting with her during her time at Creative Capital in New York City" Kauder wrote in a press release Thursday. "I could not be more thrilled that she is coming to New Haven to bring her passion and extensive network to our community of artists."
Dent has spent decades teaching and curating in the art world, particularly in and across contemporary art. She received her Bachelor of Fine Arts from Howard University in 1992, followed by curatorial and graduate study at the Whitney Museum of American Art, Bard Graduate Center, and at the Tisch School of the Arts at New York University.
She has worked at the Whitney Museum, San Francisco Opera, and Columbus Museum of Art among other organizations, and spent time running her own gallery in the San Francisco area from 2004 to 2008. Currently, she is the Artistic Director for the Portland-based nonprofit Converge45, through which she has curated a series of events that place Portland-based arts organizations, contemporary artists, and members of the public in conversation with each other.
From 2012 to 2015, she was also the director of resources and award programs at Creative Capital in New York City.
Her approach, she said in a phone call Wednesday, has always been to use the arts as a lens through which to view political, social, and economic histories. It's how she was brought up, and how she hopes to serve audiences wherever her curatorial footprint takes her.
"Culture is the way to process a lot of complicated political structures and feelings," she said. "I find it really interesting when people think art can't address these monumental problems. If we're looking at materials, then we're looking at economies. If we're looking at media, we are learning about urban planning and civic engagement. That's why I get excited about visual art and institutions. It allows for learning about history in a way that's processed through culture."
As she comes to Artspace, Dent said she is excited to collaborate with partners in the local arts community while also expanding Artspace's role as a hub for contemporary art in New Haven. During her time at Creative Capital, she visited Artspace during its annual summer apprenticeship program, meeting NXTHVN Founder and MacArthur "genius" Titus Kaphar and spoken word poet, playwright, and The Word mastermind Aaron Jafferis.
She praised the organization's annual City-Wide Open Studios festival, apprenticeship program and schedule of exhibitions and events as giving artists a vital platform that she hopes to expand.
"Artspace is an exhibition space with a national platform," she said. "I think Artspace has the potential to be an exceptional space for contemporary art."
In particular, Dent said she hopes to make contemporary art feel more accessible to members of the general public. As an artist, art historian, curator, and nonprofit leader, she's spent time listening to—and working to broaden—public perceptions of contemporary art in her life and work. As she arrives in New Haven, she wants to both invite the community into the space and challenge New Haveners to think critically about what they see and understand as contemporary art.
"I've spent a lot of time learning what I would consider the different languages of contemporary art … deeply entrenched in philosophy and theory as well as having this strong background in African and African-American art," she said. "I feel like I have this ability to translate back and forth between these languages, and I don't see that translation as a way to diminish either way of speaking."
For instance, she noted, there's a perception that viewers who prefer figurative art won't be interested in experimental art. But why should one assume?
"The change I'm looking for is not for people to have to completely rethink their institutions and their tastes,," she said "It's like vegetables … I'm trying to help them find one or two vegetables that they like, because it's part of their diet."
She also stressed that she will be working closely with Curator and Gallery Director Sarah Fritchey, who will remain in charge of programming. She declined to name any potential artists that viewers may see at the arts incubator later this year.
"Even though I have a curatorial background, Sarah Fritchey is really in charge of the programming," she said. "My role is to develop the resources that she needs and the artists need to do what they do."
"I hope to develop exhibitions and programming with the curator and the team that will still maintain this feeling of a space that is comfortable to enter," she added. "I think our current political moment is revealing the importance of what it means not only to be informed but also committed to complexity."