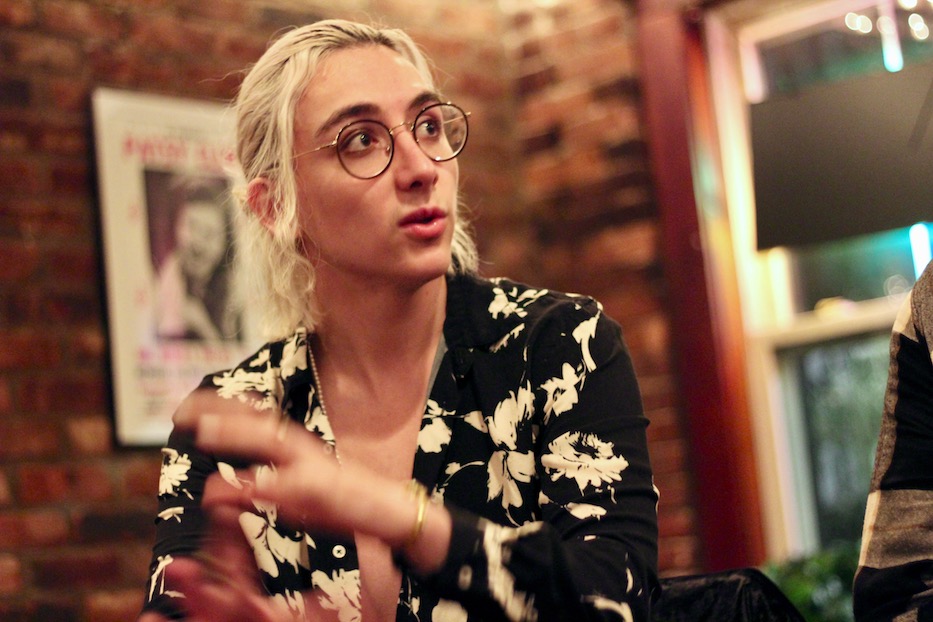 LGBTQ | Long Wharf Theatre | 168 York Street | Arts & Culture | Theater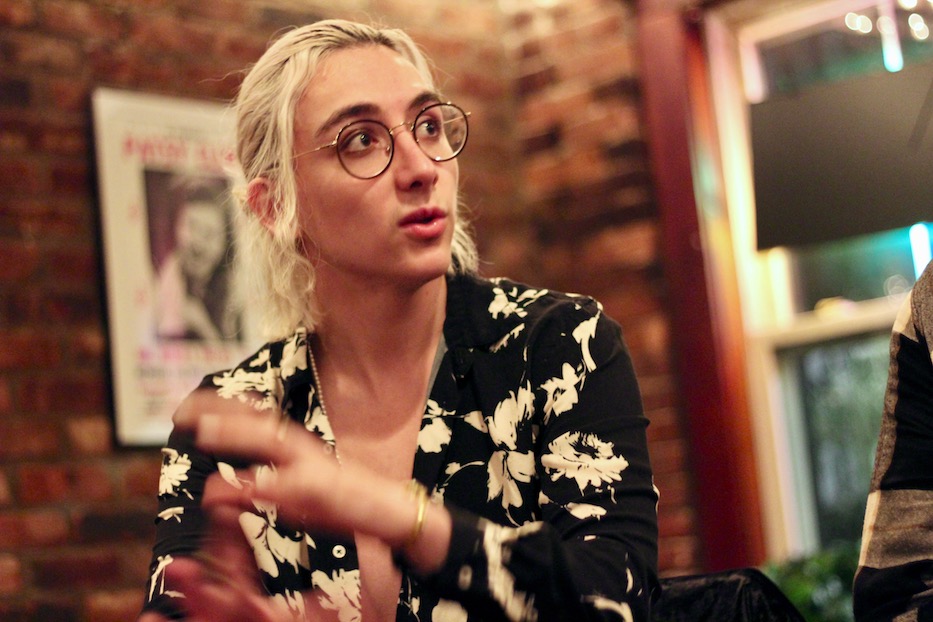 Mason Alexander Park: "We have to remember that, like, we are normal people too. We want love, we want sex like everybody else. And it's nice to know that Charlotte also wanted those things, like any other person."
Queer theater doesn't have to be tragic. But it takes the right production team to realize a vision that prioritizes a whole person—and their joy.
That was just one of the takeaways at a recent "A Kiki With Long Wharf," a monthly interview series between drag queen Kiki Lucia and cast, crew, and creative team members at Long Wharf Theatre. In advance of I Am My Own Wife, which opens at the theater Feb. 5, Lucia sat down with actor Mason Alexander Park and Assistant Director Kevin Paley. Both identify as gender non-binary artists and use they/them pronouns.
The series is held at 168 York Street Cafe, the oldest owned and continually operated gay bar in the state. It's meant to feel different from the theater: chairs are pushed together against exposed brick, with tables that crowd in around them. A soundtrack heavy on Motown plays in the background. The smell of french fries is never far away; gin and tonics sweat on multiple tables even in the dead of winter.
It's the drama happy hour you didn't know you needed.
"This is a show that I've admired since I was a freshman in college, and I've never been able to see it," said Lucia, who is the drag alter ego of New Haven Pride Center Director Patrick Dunn. "So I'm super excited."
I Am My Own Wife tells the story of Charlotte von Mahlsdorf, an openly transgender woman in twentieth-century Berlin who survived—and against all odds thrived—under both the Nazis and repressive Communist government of East Germany. First written by Doug Wright in the early 2000s, the work is partly a play about a play, pulled from Wright's interviews with von Mahlsdorf, the people in her orbit, and artists with whom the playwright consulted in the process of his work.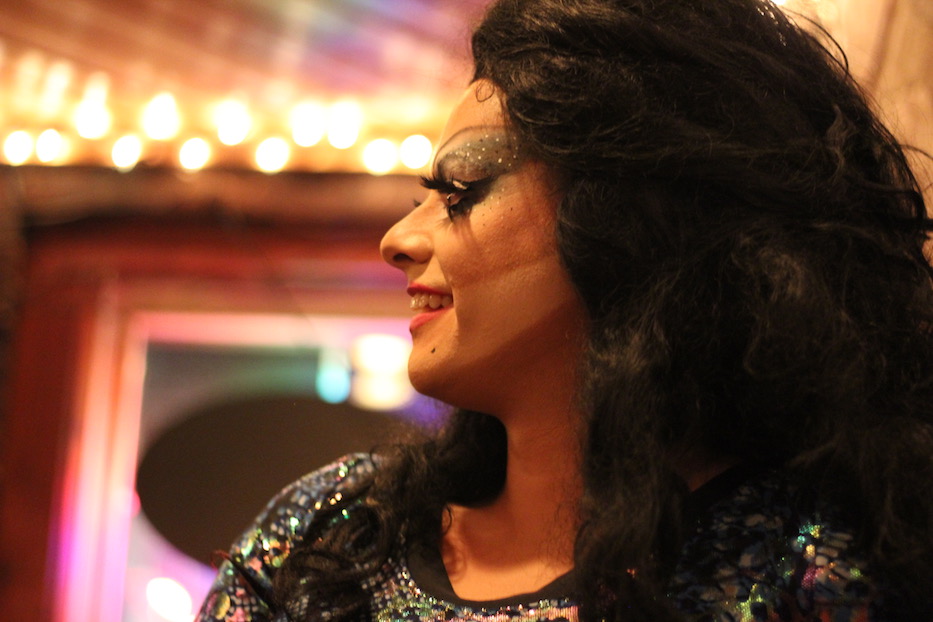 For years, said Park, it didn't adequately celebrate von Mahlsdorf for the vibrant and complex life she lived. As a teenager, von Mahlsdorf killed her father, who had joined the Nazi party, when she struck him with a rolling pin to save her own life. She fell in love with a male partner through graffiti on a bathroom wall, and remained with him for 28 years. Throughout her life, she built the collection of what would become the Gründerzeitmuseum, hundreds of objects culled from the apartments of Jews forced to leave their homes during the Nazi regime, and later German families who fled for West Berlin.
But when the work first premiered in 2002, it was largely told through Wright's lens, in which von Mahlsdorf was his object of obsession but never quite the focal point of the show. Most performances featured von Mahlsdorf in a black frock, with a drab, minimal backdrop and single string of pearls. In early reviews, critics questioned whether she was a reliable narrator rather than taking her stories as the mark of a woman who contained multitudes.
"The play is written from someone's perspective of the person they fell in love with, the person they became obsessed with, but that doesn't necessarily mean that's a representation of who she was," Park said. "We're really trying to make it her story and her truth … she was much more fluid and interesting than I think the binary world at that time supported."
Eighteen years later, the play has been mounted on Long Wharf's stage to look and feel radically different. In this telling, von Mahlsdorf has been liberated from the drab shell to which she is often kept, given back much of the agency she had throughout her own life. It has remained a single-actor show, meaning that Park plays dozens of characters throughout the play.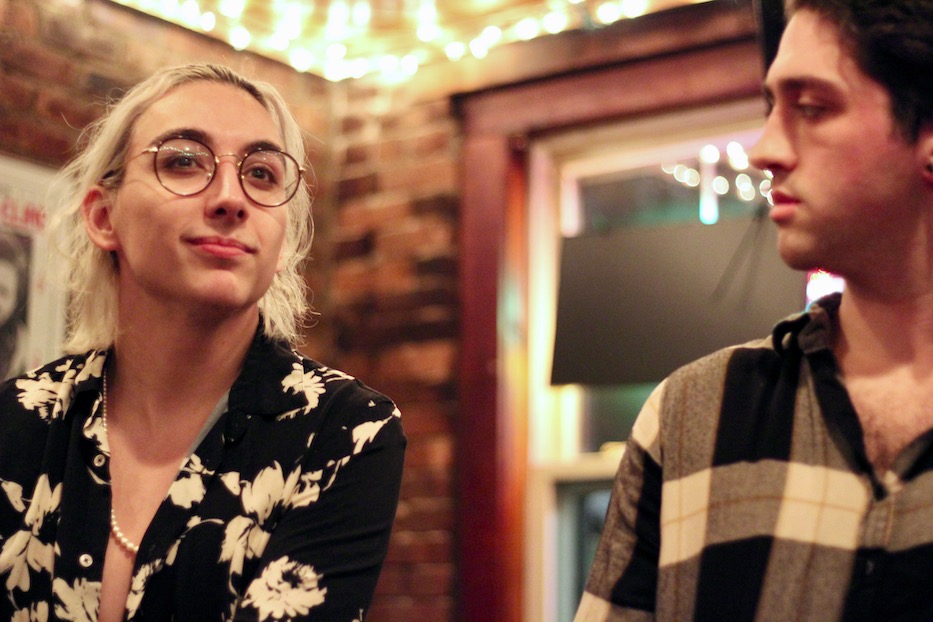 "If you think about America's attitude toward trans people in 2003, when this was first published, it makes a little bit of sense to me that the play really did revel in the spectacle of this one body that can be a man and a woman," Paley said. "Now where we are in society is: how do we normalize trans people so that they are not always the other?"
"So much of what was beautiful about this woman was that she lived through two of the most repressive regimes, and still was like this open, loving, accepting, happy person," Park added. "So much of history has always painted the trans narrative as a tragic one, and this isn't really a tragic trans narrative at all."
There have been long, involved discussions with the creative team about set, costume, and language in the show, much of which has been updated with trans-inclusive terminology that didn't exist when Wright was first writing. Both Park and Paley praised not only Director Rebecca Martínez and Cultural Competency Consultant Ianne Fields Stewart but also Wright, who has given Long Wharf "a lot of permission" to reframe and update the narrative.
"It was written by a cisgender white man who didn't have access to the information that he would have if he were writing this play now," Park said. "The play takes place in Germany, at the time that he's collecting these interviews in the 90s, and so Charlotte also doesn't have the full breadth of new terminology and inclusive language that we have because of the language barrier and the time period."
In so doing, the creative team is also driving home a message: queer and trans narratives need not, and should not, exist vacuum defined by pain, trauma, loss and sexlessness. Not just for the sake of those working on the show—but also for the audiences that show up with their own understandings and misunderstandings of the transgender community.
"We have to remember that, like, we are normal people too," Park said. "We want love, we want sex like everybody else. And it's nice to know that Charlotte also wanted those things, like any other person."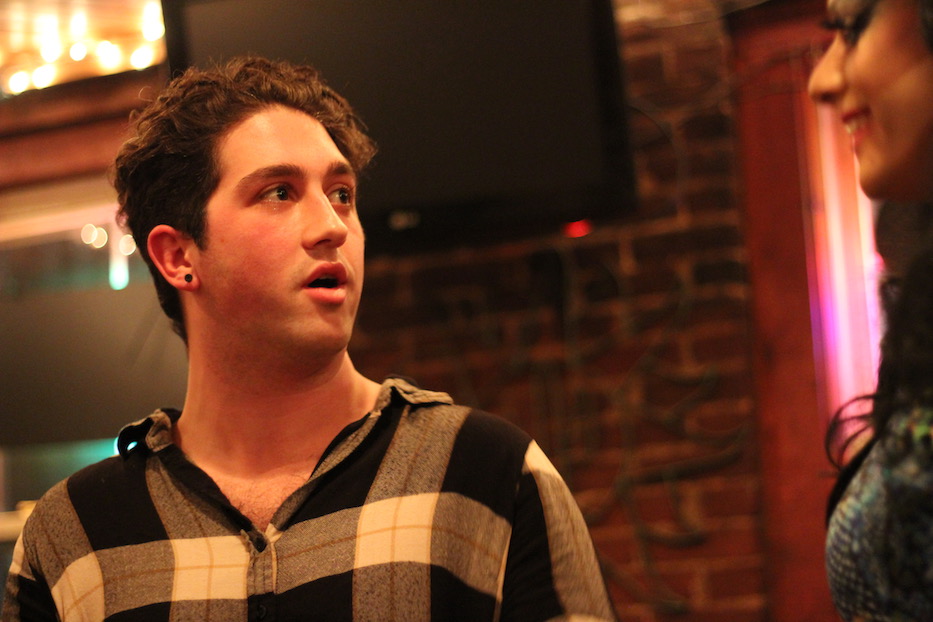 "Now where we are in society is: how do we normalize trans people so that they are not always the other?"
It's a subject that hits close to home for both the actor and assistant director. Park, who is coming off of performances of Cabaret and Hedwig and the Angry Inch, recalled walking into a recent audition in New York where they were addressed immediately with the words "sir" and a barrage of he/him pronouns.
"I was like, 'oh, okay, we're doing this again,'" they said, noting that theaters like to talk about progressive, but haven't always caught up to the basic needs of their actors.
Paley echoed that experience. They recalled assistant-directing a play at a theater last year, in which asking for one's pronouns "was like, that's extra," they said. When it becomes the norm instead—as it has at Long Wharf—"it's a wonder how much the brain and the body can flourish."
In 2018, they founded The Art Garage as a space where trans and non-binary actors could meet to workshop, read, perform, and give feedback on their work. On a shoestring budget, the nonprofit holds workshops for trans actors, "to make sure that we're booking everywhere we're auditioning."
"If Charlotte were to be given all of the productions of I Am My Own Wife, I'm confident that she would love to live in this one," Paley said. "They [theatermakers, audiences] just love to paint the trans identity with shame, and she's a woman that, from what we've dug into, I can't find it. She's very vibrant."
I Am My Own Wife runs at Long Wharf Theatre Feb. 5 through March 1, 2020. Tickets and more information are available here.