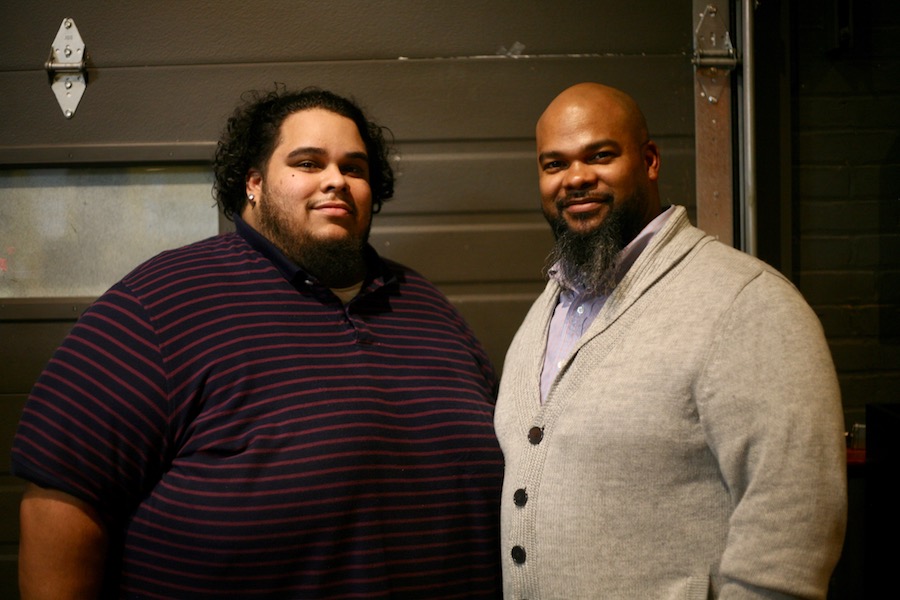 Collab New Haven | Economic Development | The Hill | West Haven | Food Business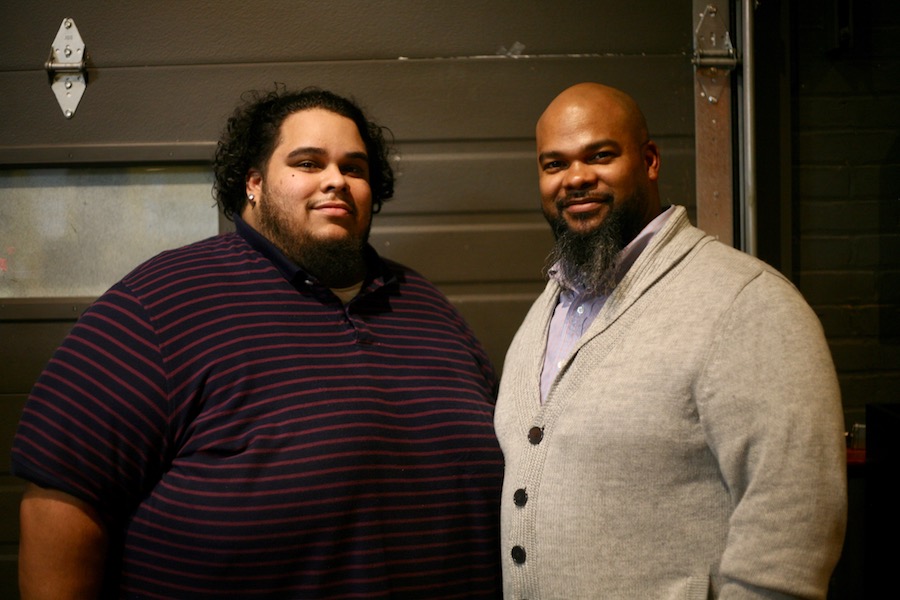 Brothers Alejandro Pabon-Rey and Eric Rey are working on their soup startup, Sopa New Haven. The two are members of the
The Food Business Accelerator by

CitySeed

and

Collab. Collab Photo.
Soup nursed Eric Rey back to life. Now, he's turning it into a small business.
Rey is the cofounder of Sopa New Haven, a new food micro-business that he is running with his younger brother, Alejandro Pabon-Rey. After beta testing several soup recipes last year, the brothers have officially launched the business, which offers fresh soup delivery each week. The name—which both tend to exclaim with enthusiasm, vibrato, and an invisible exclamation mark—comes from the Spanish word for soup, a nod to both their Latinx heritage and the project's humble origins in 2018.
Sopa began unexpectedly last June, with a trip that Rey took to Peru to visit and hike the ancient Inca citadel of Machu Picchu. Rey thought he had prepared adequately for the trip: his bags were packed, he made his flight, he had his itinerary ready to go.
But when he arrived, he encountered an obstacle he hadn't banked on. Cusco, his first stop, is located 11,152 feet above sea level (New Haven, for comparison, is 59 feet above sea level). Altitude sickness set in: Rey was constantly nauseous and gasping for air. He struggled to sleep. And though he was hungry, he couldn't eat a thing. Until somebody put a warm bowl of cream of corn soup in front of his face.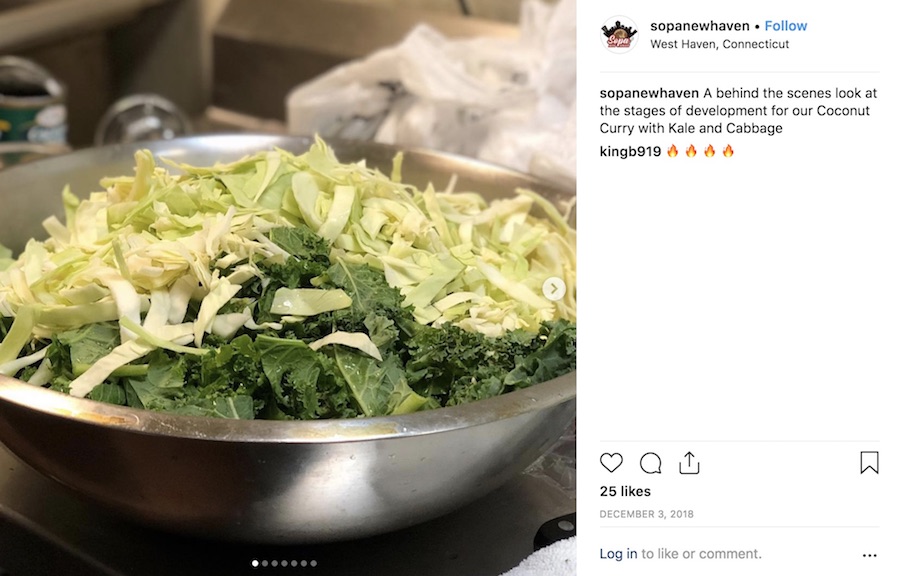 Prep for Sopa's coconut curry with kale and cabbage, which Rey said is quickly becoming the operation's signature dish. Sopa Instagram Photo.
"The only thing that worked, the only thing that settled my stomach, and the only thing that I felt nourished [by] and settled after the meal was soup," he recalled on a recent episode of WNHH radio's "Kitchen Sync" program. "I felt full and complete, and for the first time, the surge of nutrients coursing through my body again."
The soup brought him back into the land of the living. Rey thought about soup as he hiked, making it to the top of the citadel despite cramping muscles and a lack of oxygen. He thought about soup when he got back on the plane, and when he made it back to New Haven. When he saw Alejandro for dinner four days after he got home, "I just laid it out," he recalled.
The two were sitting at their childhood kitchen table, where they had "all our head-to-heads, our heart-to-hearts." It was the table where both Rey and his brother had served some of their first attempts at homemade food, and broken bread with family members at least once a week. The table where Sunday evening dinner was sometimes 15 people, conversation bubbling up around signature dishes.
"I was like, we're gonna sell soup. That's what it is," Rey said. "Soup for me is another way to love people. I think that's what you're sharing when you share a pot of soup with somebody, you're sort of sharing love."
And immediately, Pabon-Rey was on board. "It was full steam ahead," he said.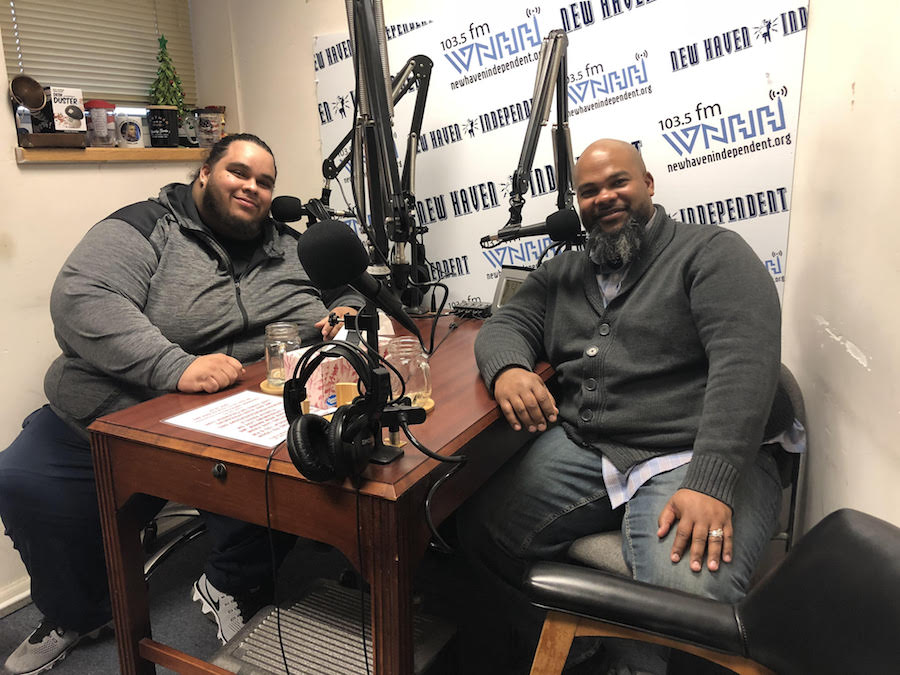 The brothers (Alejandro at left and Eric at right) in the WNHH Community Radio Studio. Lucy Gellman Photo.
In many ways, Pabon-Rey added, the project came naturally to them. While the two are 13 years apart in age—Rey was 13 when his little brother was born, and left for the University of Connecticut when he was just four—both grew up cooking, puttering around a kitchen in the city's Hill neighborhood. In their family, food was love: one aunt's pitipuá doubled as a show of affection, while another's sancocho warmed family members from the inside out. When Rey tried a dish that piqued his interest, he learned how to make it.
"I don't remember when I started cooking, but I just remember that homemade meals were always happening," recalled Pabon-Rey. "At home, it kind of came natural from seeing mom always cook. I kind of wanted to be a part of it. I was probably 11 or 12 when I started cooking meals at home … it's full-blown now."
Sopa, meanwhile, began at more of a simmer than a full boil. After that first conversation, the brothers Rey started small, making pots to taste in their home kitchen. They sketched out categories inspired by Rey's trip to Peru: a traditional soup, signature soup, an international soup, and a stew. They held small-batch tastings in their home, getting feedback from 12 participants on each soup.
If a recipe didn't stick—Rey recalled a Thai Tom Kha Gai that never seemed to land, and a coconut and collard greens that was too sacrilegious—they moved on. And then in the fall, they applied to and were accepted into The Food Business Accelerator by CitySeed and Collab.
"We thought, this is like providence," Rey said. "What do we got to lose? Let's toss our hat in the ring."
Since beginning the accelerator, a joint venture between Collab and CitySeed, the two have turned up the heat on the business, securing a commercial kitchen in West Haven while learning about the economic and structural limits of having a two-person operation. While still balancing part-time jobs, they've rolled out a menu of four soups, each with its own personality and backstory. Both said that they don't just see Sopa as a business venture—it doubles as a responsibility to give back to the family and the neighborhood that raised them.
"I'm sort of honored to perhaps set an example for somebody who is coming behind me," Rey said. "That's the relationship that I have with my brother ... and so part of that is I look at it as a responsibility, not only for him but for others."
Now, they meet once weekly to cook, delivering soup on Tuesdays to give the soup a chance to cool and deepen in flavor. There is a coconut curry with kale and cabbage, bursting with garlic, red curry paste and curry powder, a salty, smoky vegan black bean, warming chicken and rice soup, and time-intensive sancocho, a Caribbean chicken, beef and turkey stew with chunks of corn, pumpkin, plantains, potato and yucca.
In February, Rey said they will be testing out gumbo in time for Mardi Gras, a recipe that they're keeping top secret until it's ready to go out for delivery. From there, the two plan to keep testing recipes. While both added that there's still economic uncertainty around the project, Pabon-Rey said they've gone into it with a "fail forward" mentality.
"What I do know is we're here to work. And we're going to put in the work that is required," Rey said. "That both of us strongly believe in the idea and the concept, and if we put our heads down and work hard and smartly, that good things will happen."
"I'd rather toil, and work, and be unsure with my brother in the trenches than punching a clock somewhere, trying to make somebody else a bunch of money," he added.
To listen to the entire episode of Kitchen Sync, click on or download the audio below. This piece comes in part through The Arts Paper's content sharing partnership with WNHH Community Radio and its longstanding news affiliate, the New Haven Independent.