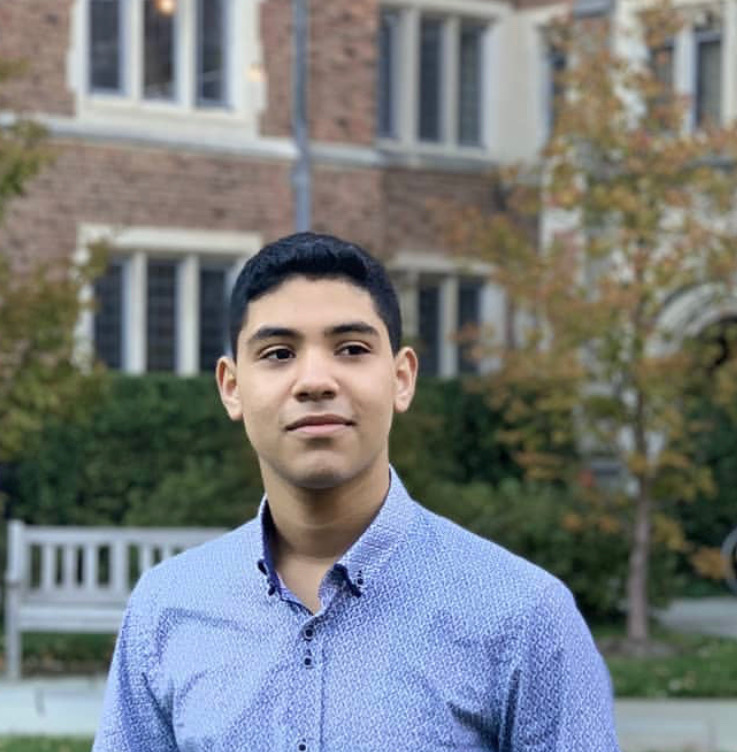 Culture & Community | Education & Youth | New Haven Public Schools | COVID-19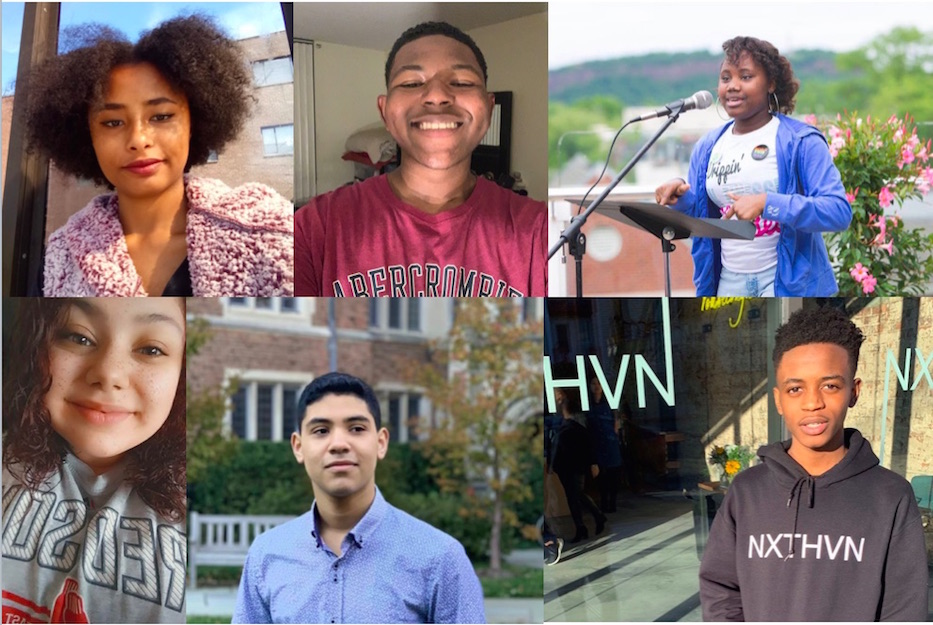 Clockwise from top: Hamden High School senior Brenda Dimbo, Acheivement First Amistad Academy sophomore Clifford White, Co-Op junior Nadia Gaskins, Hill Regional Career High School junior Aime Mulungula, New Haven Academy senior Alan Veloz, and High School in the Community junior Giane Figueroa. All photos courtesy of the students except Nadia Gaskins, which is by Judy Sirota Rosenthal for the Arts Council of Greater New Haven.
School closures that went into effect overnight, and left students and teachers scrambling. Unexpected distractions at home. Missed friends, performances, last dances and now maybe graduations. Growing concerns that college won't happen in the fall, at least not as anyone imagined it.
Those are just some of the hurdles that New Haven high schoolers named in the midst of COVID-19, one month after schools closed in New Haven and across the state. As they adjust to a new normal of online learning and meeting with their friends over Zoom, FaceTime and Instagram, many are asking what comes next—and how they are supposed to adjust to school during a global pandemic.
Last month, New Haven Public Schools closed indefinitely on March 13, just one day after city officials closed Nathan Hale School out of an abundance of caution. Later that month, Schools Superintendent Iline Tracey reported that up to 70 percent of New Haven Public Schools students did not have access to the technology they needed for online learning.
Online classes began a week later. Tracey has since said that COVID-19 has pushed the Board of Education to think about how to better prepared for both students' technological needs and food security in the future.
But while several parents have praised communication from New Haven Public Schools administrators—and a number of supportive video messages have flowed out from schools, teachers and principles—students are still trying to find their way through a system that was made for classrooms and physical spaces.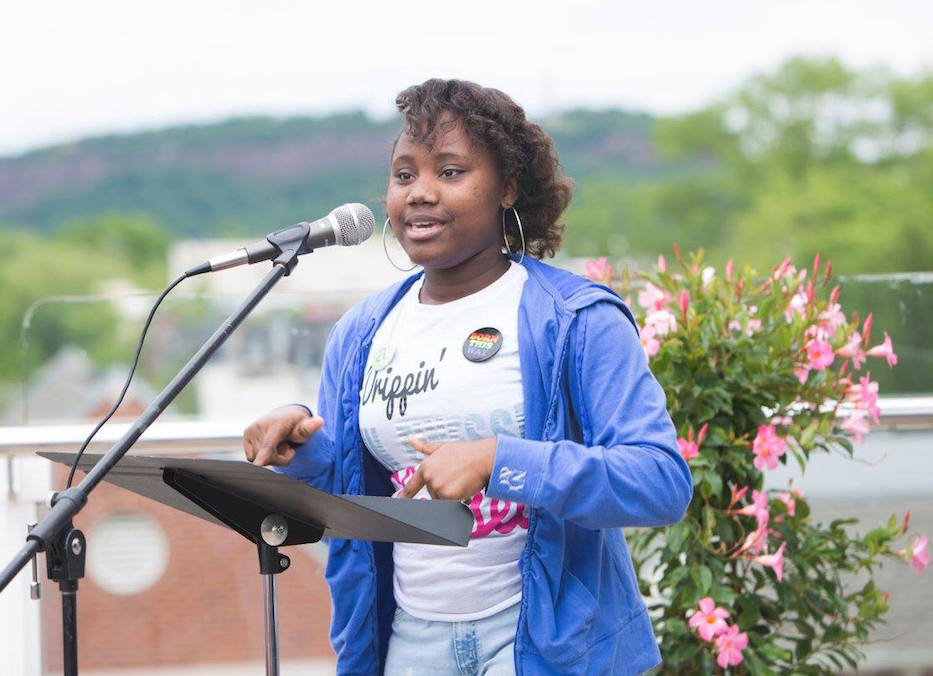 Nadia Gaskins. Judy Sirota Rosenthal Photo.
Nadia Gaskins, a junior at Cooperative Arts & Humanities High School (Co-Op), said she is concerned that COVID-19 closures will complicate her college application process. In March, the academic organization College Board cancelled all March and May in-school administrations of the SAT, a standardized test used for college admissions.
While several colleges and universities have announced that they are dropping standardized test requirements in the midst of the pandemic, she isn't sure where that leaves her. In school, as her classes all transition to virtual learning, she doesn't know what to expect from final exams.
"I think that the decision [to close the schools] was made for the entire well being of the student body, but I also think that the decision wasn't well thought out," she said. "I feel like this is the most important year in my high school career. I'm hearing different information from different sources, and I'm getting frustrated with trying to decipher what's the truth."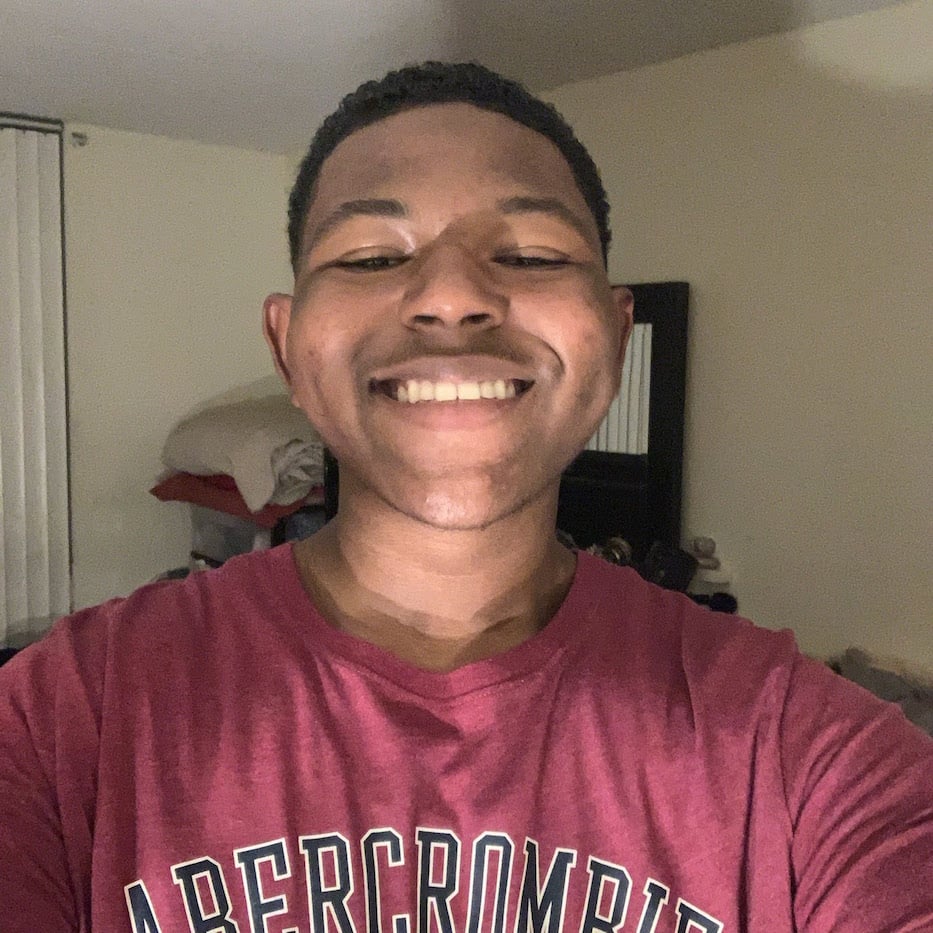 "At first, just like everyone in my own community, I looked at it as a joke." Clifford White Photo.
Clifford White, a sophomore at Achievement First Amistad High School, had a different take. When he first heard news breaking about COVID-19, he didn't believe that the virus was as dangerous as it has since proven to be. He called his school closure a reality check.
"At first, just like everyone in my own community, I looked at it as a joke," he said. "Recently just with all that has been going on … everyday you're told to live life like there's no other. So for my school to close, it actually made me wake up and look at this as a serious issue."
Still, he added, he's had difficulty with online learning through Zoom and Google Classroom. In an effort not to lose time, his teachers began online lessons almost right away. He discovered pretty quickly that the system didn't feel the same.
"I feel as though what we aren't actually learning," he said. "I feel as a community we need to adjust our culture as citizens of this country as well as scholars to the education system and what it means to be 'educated' when we still don't have a solution."
That was also true for High School in the Community junior Giane Figueroa, who praised the New Haven Public Schools for keeping students safe (the disease, to date, has claimed the lives of over 25,000 Americans, including healthy young people once thought to be at lower risk), but said that online learning also had its drawbacks.
"I think it was necessary for the schools," Figueroa said. "It was the best for our safety. Online schooling is a clever way to be sure we don't fall behind due to the inconvenience."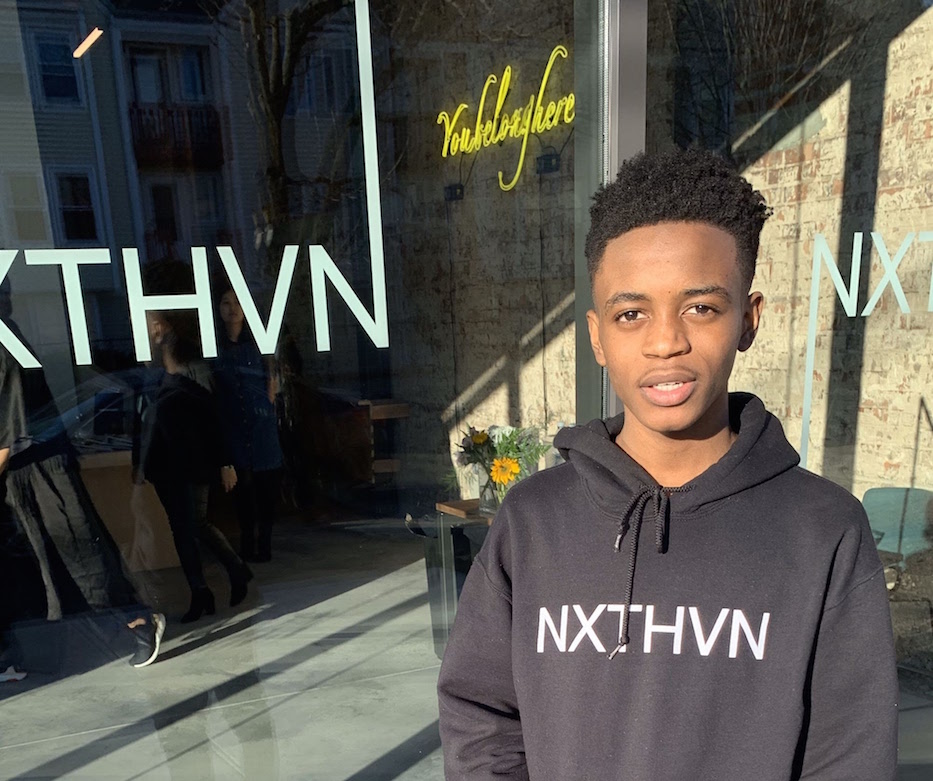 Aime Mulungula outside NXTHVN earlier this year. Aime Mulungula Photo.
That inconvenience has also been more pronounced for some students than for their peers. Aime Mulungula, a junior at Hill Regional Career High School and high school fellow at NXTHVN, said that he feels like he's teaching everything to himself. He gets distracted while doing lessons at home, "so it takes a lot of my time to finish assignments."
New Haven Academy Senior Alan Veloz said that he's had to become something of a teacher himself. Because he is the oldest sibling, it is his responsibility to make sure his brother is receiving and learning the lesson plans he gets from the city's elementary schools. After teaching his brother for the first half of the day, he starts his own homework in the middle of the afternoon.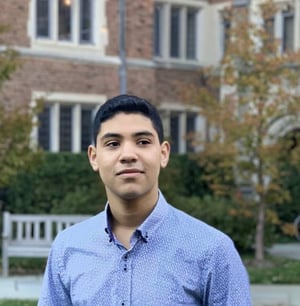 "So adjusting my schedule can be really difficult," he said. "And sometimes I feel stretched out or strained."
As a senior and a soon-to-be first generation college student, he's also bracing for the possibility that he won't get to walk across a graduation stage in June. While his peers have voiced concerns around a senior trip, he said that he's more upset that a physical ceremony may not happen.
Like many of his peers—and many colleges and universities across the country—he also doesn't know what a freshman year will even look like now. Earlier this year, he was accepted to Tufts University, which is in Boston, on a full scholarship.
Now, institutions are weighing how and whether they'll be bringing students back onto campus in the fall.
"I have dreamed of graduating and moving to college since I was a kid," he said.
Brenda Dimbo, a senior at Hamden High, echoed that concern. As a student, she misses her peers and her teachers, and has struggled to adjust to online learning.
As a senior, she's started to make a mental checklist of everything she's missing. The longer closures last, the longer it gets. Recent additions have included her senior class trip, prom, and possible her graduation ceremony.
"I had dreamed about going to prom since I was young and so [knowing] that it might not happen makes me sad," she said.
"We can switch out paper and pen to online but I like that one-on-one, hands-on feel when I'm with a teacher," she said. "I can ask questions then, and there and they would be able to show me how to do it. But now we have to wait until everything for the online setting is up."
Jamiah Green is a junior at Cooperative Arts & Humanities High School. Read more of her writing here.