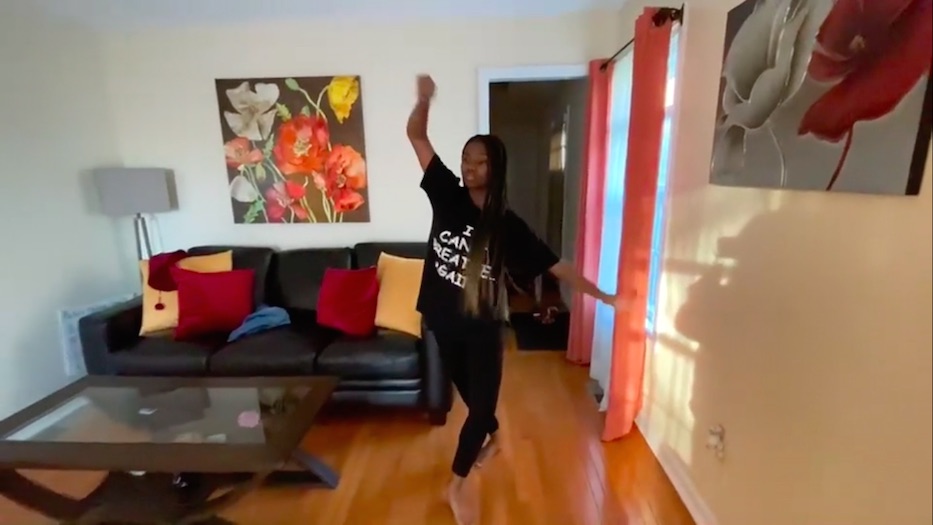 Dance | Education & Youth | Educational Center for the Arts | Arts & Culture | New Haven Schools | COVID-19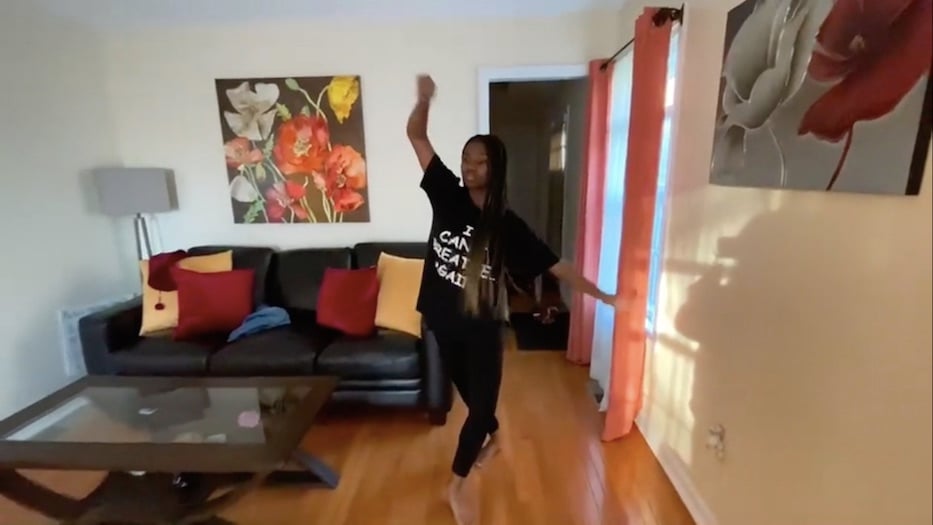 Kadin Wooten. Screenshot from Vimeo.
Kadin Wooten has been overwhelmed for months by the killing of unarmed Black people by police. Emily Lathers is trying to get through her final year of high school in relative isolation. Both of them wanted to show their peers—and their teachers—what they were going through.
So they danced it out, pandemic style.
Wooten is a sophomore at the Educational Center for the Arts (ECA) and Hamden High School. Lathers is a senior at ECA and Wilbur Cross High School. Last month, the two were among dozens of students to submit their final projects via video at the end of a hybrid semester. For both of them, the choreography reflects the way ECA is changing its teaching approach and responding to the parallel pandemics of COVID-19 and white supremacy.
"This is something that we have all had to figure out," Lathers said in a recent phone call. "It is definitely a struggle and a process, but we have found ways to adapt and get through it. And that wouldn't have happened otherwise. I think one thing worth mentioning is that each department has had to make their own changes. And we're all getting through."
For both students and faculty, that work has entailed a lot of trial, error, and experiment. Last year, ECA closed its doors on March 12, just one day after a dance showcase opened to a full house. At the beginning of that week, faculty were preparing a performance. By the end of it, they were learning what Google Classroom was and how to use it. Mariane Banar-Fountain, chair of the dance department, remembered feeling at a sudden loss.
"We were concerned!" she recalled in a recent phone call. "We kept thinking, what is dance going to look like? A lot of the kids had a Chromebook, but they turned off their camera. What is dance now that you're all remote, that you're dancing in your bedroom and you're dancing with the three siblings you have to watch?"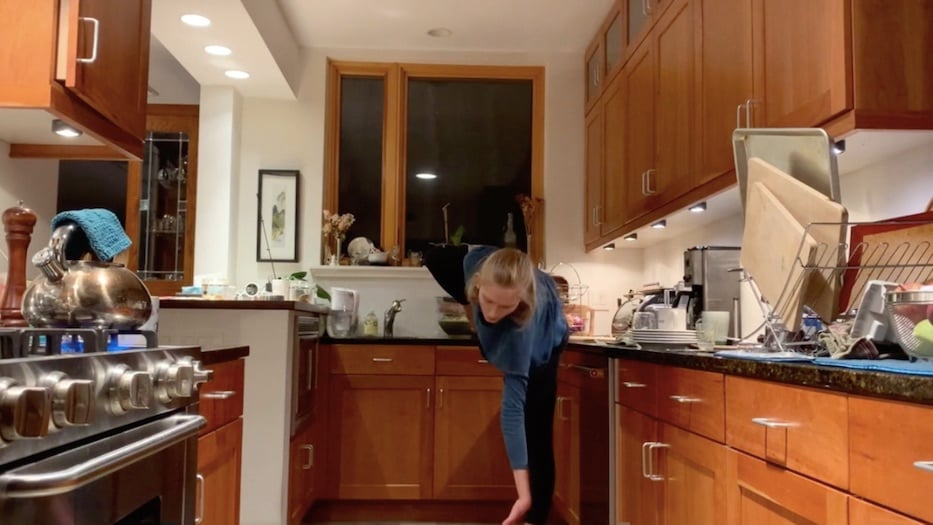 She heard from students who were babysitting multiple siblings, picking up part-time work, and helping their parents around the house while trying to get through school. While the district has distributed hundreds of free WiFi hotspots, she watched as students struggled with faulty internet connections. Some never turned their cameras on. When they did, she was still unable to reach through a screen to make a quick adjustment to their posture.
Ultimately, she said, she and faculty tried to think of it as an opportunity. As the department's four dance teachers realized that "there was a cap" to how many hours students could be on a screen, they began to roll together technique and choreography. Since they knew that students were dancing where they could—their yards, bedrooms, kitchens and driveways—that became part of the practice.
Banar-Fountain said she stopped caring about things like dress code and started listening to her students as young artists. Alongside physical movement, she continued using writing prompts that had been a frequent practice in her classes before the pandemic. She remembered feeling astounded by the caliber of student work that she and other faculty saw in return.
"I think we are beginning to focus that much more on them as artists," she said. "We're redefining what it means to be artists, and what dance means."
In the fall, ECA reopened on a hybrid schedule, in which students have the option of commuting for classes one day per week. Banar-Fountain said the department has been lucky: most of its students are eager to get back into the studio. Dancers who are in person perform in masks and 12-inch by 12-inch squares that are marked inside the studio. A few have remained fully remote.
Lathers is one of those students. For almost a full year, she's been learning from home and connecting with her friends and classmates over FaceTime and group text, which she described as "pretty much my savior." Each day, she takes classes from Wilbur Cross in her bedroom, sometimes on her screen for hours. When she transitions to ECA in the afternoon, she moves into her living room to dance.
"It's definitely not how I thought my senior year would go," she said in a phone call. "I wouldn't say I'm not a social person—like, school dances aren't my thing. But in terms of class bonding, I feel like there's something missing."
And yet, she said, the pandemic has forced her to move in a way that she might not at school. Before COVID-19 hit New Haven, Lathers was taking two ballet classes and two modern dance classes in addition to rehearsal. Now she finds herself concentrating more on choreography. While she has leaned into that sense of experimentation—she said the movement of her torso has become much more fluid, for instance—she misses her friends and teachers.
Last semester, her final project came out of a personal narrative prompt in which she wrote on isolation and confinement. In the past 10 months, she's had a lot of time to think about the moments that comprise her daily routine, like making a cup of tea or turning on the faucet to wash her hands. She said she misses simple moments of interaction that she once took for granted, such as handshakes and hugs.
In the video, she stands in the kitchen, turning on the gas burner beneath a tea kettle as she begins a dance without music. She travels to the far end of the room, falling into the counter until she crumples into the floor below. Her body becomes a loop, caught in this cycle of falling, crumpling, springing out of it and falling back again. It's manic but controlled; viewers can hear her breath as she yanks and pulls her body through the space. She turns on a faucet, and there's the whoosh of running water. The framing is tight, even claustrophobic. When the kettle begins to sputter and whistle, her stress is almost palpable.
"Trying to find spaces to dance at home has been hard," she said, adding that she plans to continue dancing at Swarthmore College next year. "I know some classmates, they literally can't dance at home. That's not part of the equation for me. Of course I miss the studio and I miss my teachers. Dancing with people in a studio is an experience that I will never forget or undervalue from now on."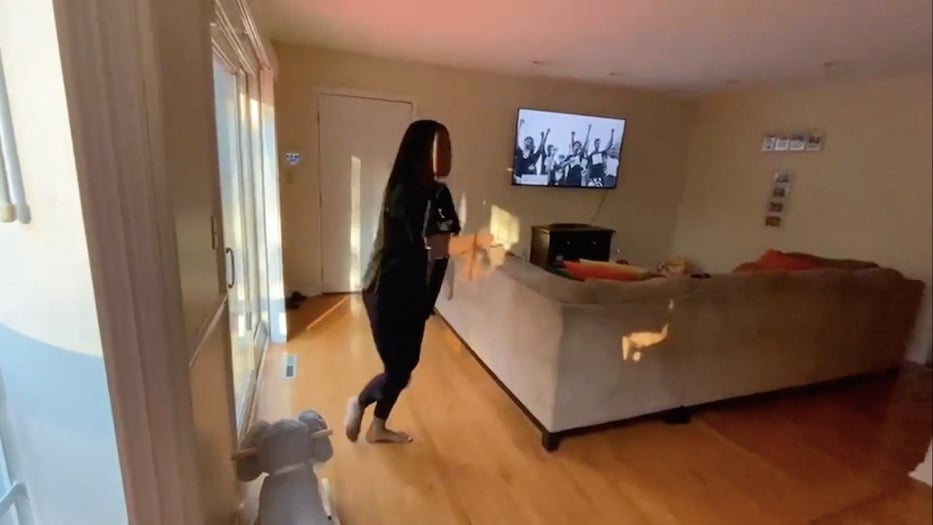 Wooten, meanwhile, has chosen to return to ECA. She said that attending class one day per week has helped her focus during the pandemic. While Hamden High School is operating on a hybrid schedule, she has stayed remote to protect the health of people in her family. At home, she works in her upstairs bedroom, and rehearses in her sister's former bedroom.
She said that her home can become loud—her older sisters visit frequently, and a one-year-old niece likes to follow her around the house and mimic her dance moves. Once a week, in-person classes at ECA and Tia Russell Dance Studio become her temporary reprieve.
"For me, practicing self-care has been a little bit challenging," she said. "I don't like being at home a lot. Before this, I kind of took being outside for granted. Those first couple months of everything being closed, I wasn't taking care of myself. I was just really staying in my room every day. I wasn't talking to my friends. But I'm starting to get better at that."
In the midst of it, dance has literally propelled her forward. Sometimes, she'll imagine a choreographed sequence in her head, and then try it outside. She credited Banar-Fountain, who used to begin classes by closing the studio's mirror and encouraging students to improvise. She spends more time dancing without music, a technique she first learned at ECA her freshman year. It has allowed her to express a level of grief, anger, and exhaustion that she's been feeling throughout the pandemic.
When she was thinking about a final project for the semester, she said the Black Lives Matter movement immediately sprang to her mind. Last year, she watched in horror as current and former police officers murdered Black people for running in sun-dappled neighborhoods, sleeping in their own homes, making routine transactions in their neighborhood, and falling asleep in the drive-thru line at fast-food restaurants.
"My piece is originally about how teenagers right now are reacting to the news and seeing a lot of police brutality happen every day," she said. "It's become more normalized than it should be. I tried to portray that in my piece."
In part, she was inspired by both watching protests and gatherings and joining them. Over the summer, she and a friend attended a Juneteenth march and teach-in in New Haven. Alongside hundreds of activists, they sang through the streets of New Haven, then sat for speakers in East Rock Park. She was moved by not just the number of people who came out to march during a pandemic, but the many generations she spotted in the crowd.
The video opens on Wooten sitting cross-legged on her bed, listening to the news. The room around her is cluttered enough that her stillness seems out of place. As an anchor gives a flat-voiced report about peaceful protesters, an image flashes on a screen: a highway with marchers shoulder-to-shoulder, in what could be Hamden or New Haven. She lays down, her head against the pillow. The screen cuts to black, names flooding it in white font. George Perry Floyd. David McAtee. Manuel Elijah Ellis. Chinedu Okobi. It cuts again, this time to images of protesters arm and arm.
Tobe Nwigwe's "Make It Home" begins to play, the percussion and synth like a heartbeat. On screen, Wooten's arm weaves heavenward. Her hand softly grazes her face, as if it is making sure that she is still there. She rises, and begins to take up all the space she needs to. Her body transforms itself into policeman and policed. Nwigwe's video plays in the background.
Suddenly, the music stops. She wakes up, holding her temples for a moment. As Trey Songz' "2020 Riots: How Many Times" drops, the scene shifts. She is wearing a shirt that reads "I Can't Breathe/Again."
What follows is a stunning synthesis of an epidemic and a grief that is as old—older, in fact—as America itself. She moves through a sun-soaked living room, her limbs lifting in time with the lyrics. When Songz references Breonna Taylor, Wooten sits on her couch, still for just a moment. In her final movements, she lifts her arms into what has become, in seconds, a shorthand for "Hands Up/Don't Shoot."
Her hands shield her head. Then she pulls herself into a self-soothing pose. The music goes on.
"It's such a great community there," she said of ECA. "It's not what I thought it would be at all. ECA has taught me a lot of ways that you can do dance, including dancing without music. It helped me a lot. I began to dance with music in my own mind. And I began to dance in ways where I understood that I could use clapping, or stomping. They are helping us to move parts of your body you wouldn't think to move."