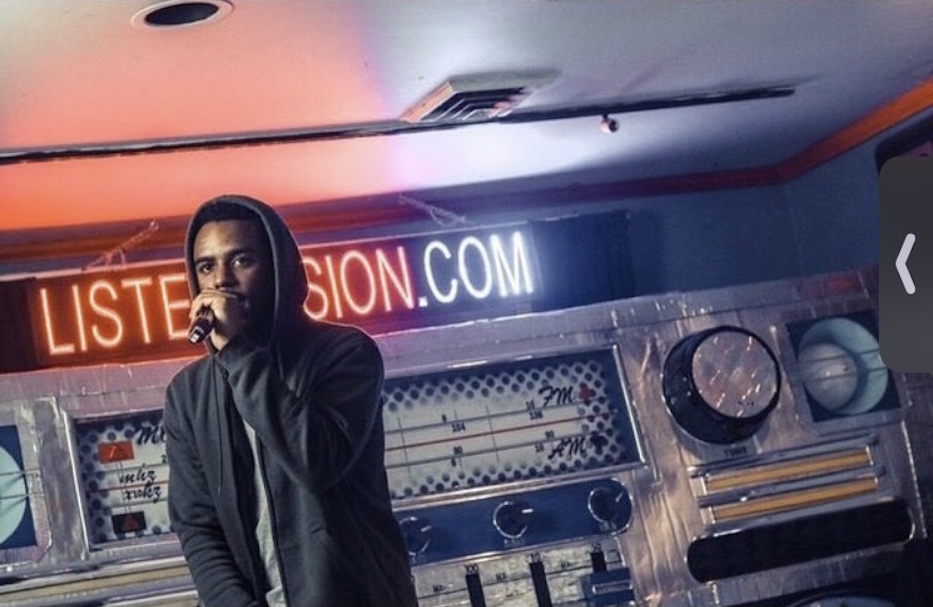 Fair Haven | Music | Arts & Culture | COVID-19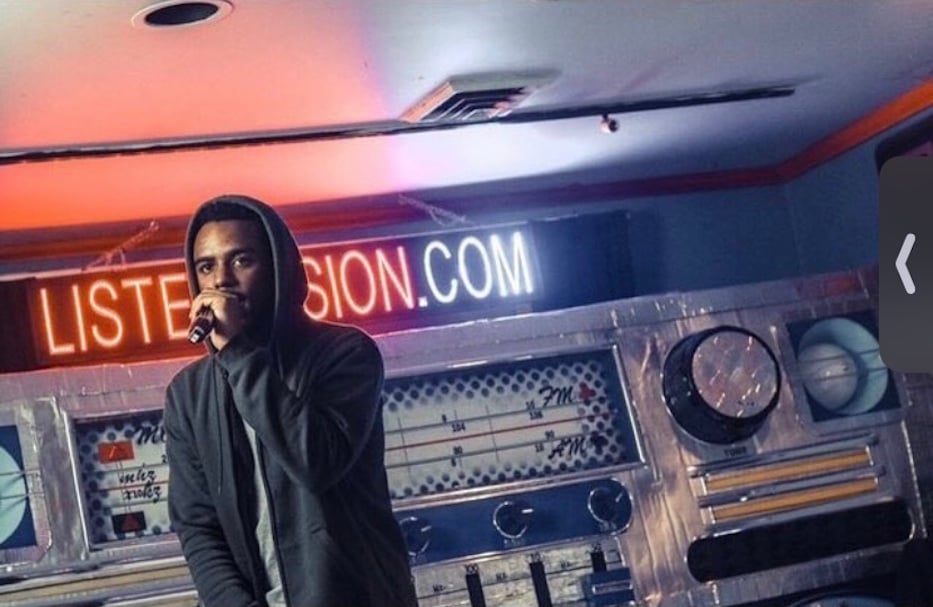 Photo Courtesy K. Dub.
In a Fair Haven basement, a studio started blooming around last March. First there were two microphones, then two sound panels. Then a laptop with Garageband and mixing software. That, and a global pandemic, has been enough to get two brothers to start a homegrown record label.
That's the story for 25-year-old Kevin Walton, Jr. and his 20-year-old brother Kaleb, who perform, produce, and podcast as K. Dub and Kay Dot out of their Fair Haven home. After moving back to New Haven due to the Covid-19 pandemic, the two are launching Elm City Records as an homage to New Haven. The label, like the music produced under it, is a love letter to the people and the places that raised them.
"This is where home is," K. Dub said in a phone call Tuesday morning. "This is where most of my people are. I spent my whole life here. It motivates me to want to get New Haven on the map."
The story of Elm City Records has two starting dates, one that stretches decades back and another that is not quite a year old. The two were born and raised in New Haven, and grew up with the city as their soundtrack. Both recalled listening to a steady mix of hip-hop and R&B that their parents, Storytellers New Haven founders Karen DuBois-Walton and Kevin Walton, played around the house and in their cars. Both think of those years as laying a musical foundation, as they worked their way from Jay-Z, Nas, Wu-Tang Clan and Biggie Smalls to Kendrick Lamar and J. Cole.
Making music wasn't originally in the cards for either brother, K. Dub said. As a student at Wintergreen Interdistrict Magnet School and later Notre Dame High School, he was more interested in basketball than writing and production. He loved listening to music, but didn't think about making it himself. It was only after leaving the city for Howard University in Washington, D.C. that he needed a different platform of his own, and music was there.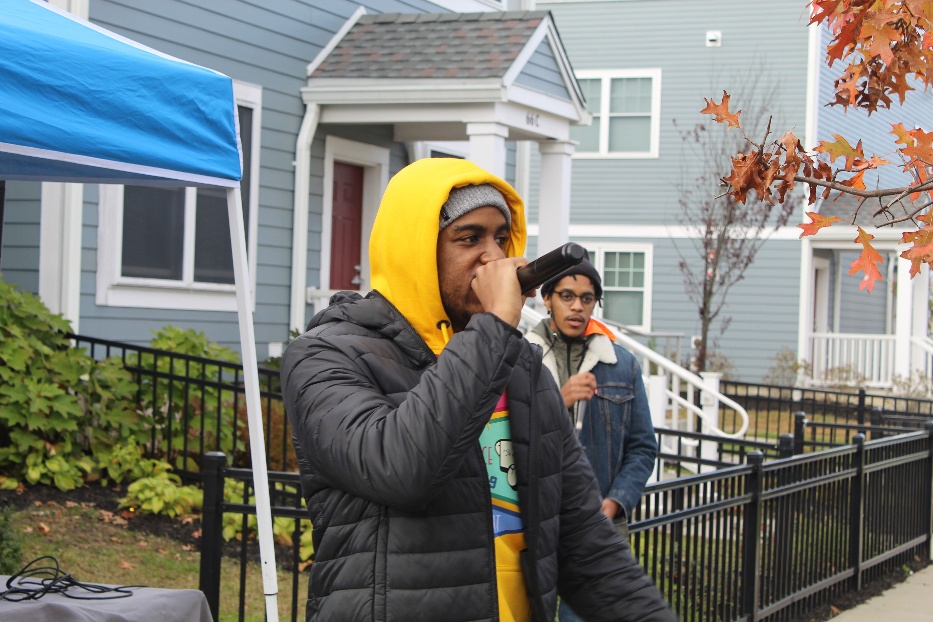 K. Dub performing during "Party At The Polls" in November 2020. Arturo Pineda File Photo.
When he arrived at Howard, fellow students "were really confused about New Haven," he recalled. Some thought it was simply a small, picturesque college town with Yale University sitting at its core. Others couldn't put it on a map at all. He encountered the frequent misconception that both the city and the state of Connecticut were composed only of wealthy white people.
Meanwhile, he also wanted a way to talk about the transition from high school to college. For the first time, no one was making sure he got his assignments in, adding a new level of accountability to his life. The work was harder. He loved D.C., and also missed home. His first project, Higher Learning, gave him a space to talk about it.
"I really felt that I had a story to share," he said. "And my first project tells that story."
While he was starting to get a foothold in music in D.C., his younger brother was a theater student at the Educational Center for the Arts (ECA). Like K. Dub, he didn't feel the tug of production until after he graduated, and headed to the University of Hartford. Although the school is just an hour away from New Haven, he said the city felt completely different. He declared a psychology major and put theater on the back burner, only to find that the arts kept pulling him back in.
"I was just going through a really tough time," he said. "I just had a lot going on for myself, both positive and negative, and I just needed an outlet to put out what was bothering me. When I made my first song and released it, it was like a little bit of a weight was lifted off."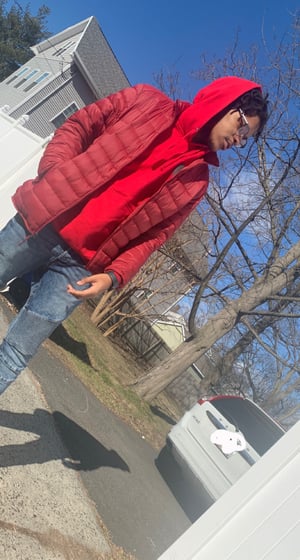 His sophomore year, he started working on music. He also looked to his older brother, who by then had produced a three-track EP titled Elm City Trees. On the tracks, he unfurls a sweeping ode to New Haven, a city he paints as "half pretty and half gritty," and fully deserving of his unconditional devotion. Kay Dot figured he'd try out something similar. The medium stuck.
He said that his psychology major crept into his work as well. He thought about the number of actors and musicians that have ended their own lives to suicide, or bought into a culture of shame, stigma, and silence around mental health. Where acting, music, and the sciences had once seemed separate, writing became a space where they could come together.
"I feel like music helps me communicate it more than just talking," he said. "It's easier for me to say what I want to say when I'm making a song. When I'm just speaking, sometimes I ramble. Sometimes the lyrics just come to me, and sometimes I have to sit there and think of them."
When Covid-19 shutdowns ripped across the country last March, both moved back into their childhood home. Separately, they kept creating their own music: K. Dub performed tracks from Elm City Trees last year, at a "Party At the Polls" meant to keep voters motivated. They also became collaborators, building off of each other in a basement-turned-recording studio. They started a podcast where they could talk about current events, from the former occupant of the White House to sports and music to their own professional aspirations.
Some of the work is time stamped by the pandemic, documenting a specific moment that brought the two together while the world was on its head. In an early episode, the two discuss Donald Trump's advice to inject disinfectant intravenously to stem the spread of Covid-19.
Instead of making the former president a laugh line, the two looked at how NBA player J.J. Redick used his platform—and, arguably, his white privilege—to speak out against the president's suggestion. At least one American died after ingesting fish food following Trump's announcement.
The pandemic has pushed them to grow as audio engineers, writers, and burgeoning musicians as performance venues remain shuttered, they said. Their newest venture, Elm City Records, is still in the process of getting off the ground. In part, the two are launching the label because they want to give back to a community that has given so much to them.
K. Dub often jokes with his parents about buying a house next door to theirs, so they can be close—just not specifically under the same roof—at all times. While his brother said that being at home "hasn't been easy" for him, making music has made it much easier. The studio is a sanctuary for both of them.
"We're just two brothers trying to tell a story," he said. "Just our experiences with life in general. I feel like we can build off each other. And New Haven is amazing. Despite all the adversity that we face here in this city, we still have great leaders, great minds, and great entertainers."