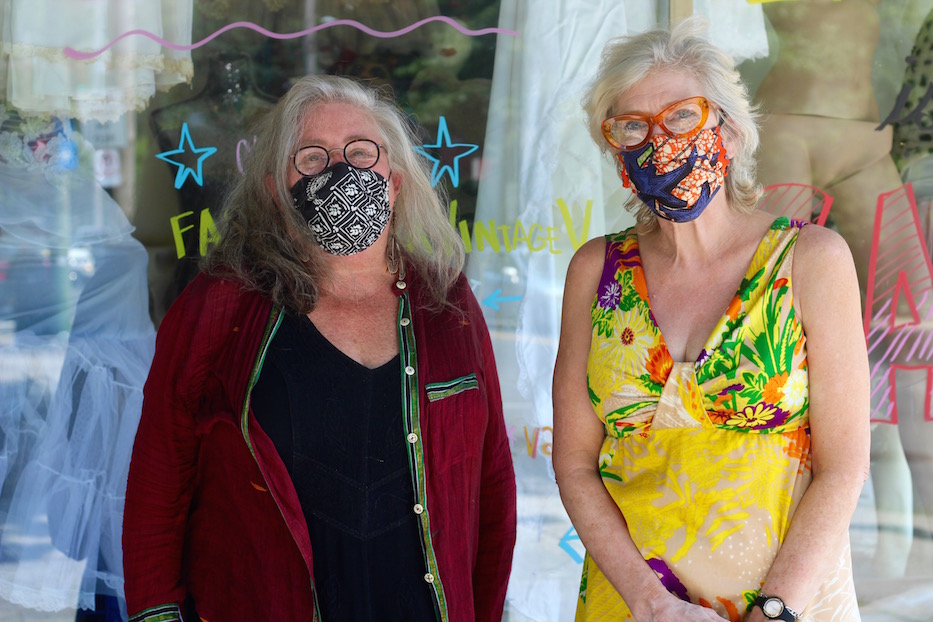 Downtown | East Rock | Economic Development | Fashion | Arts & Culture | COVID-19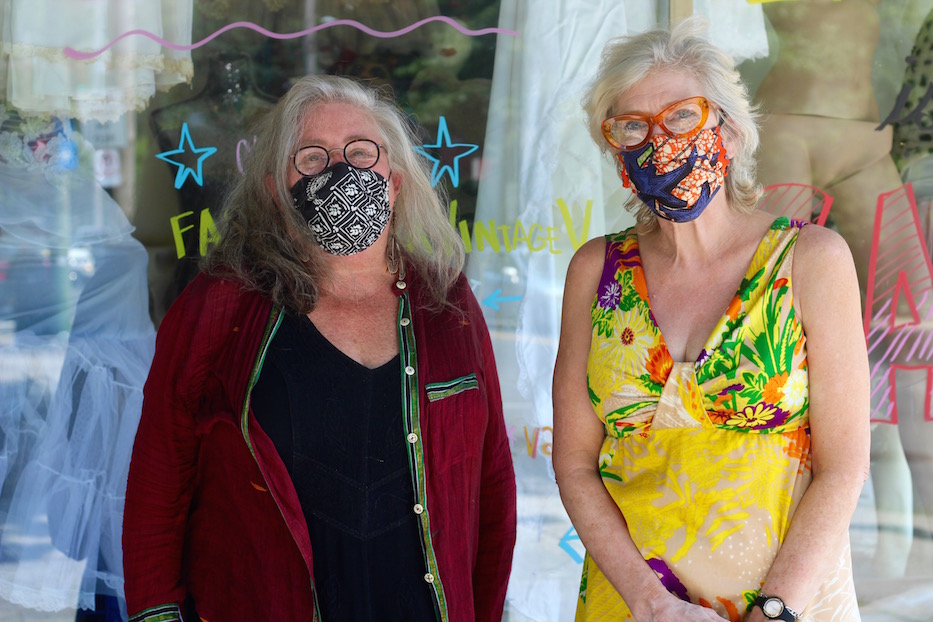 Nancy Shea and Todd Lyon. Lucy Gellman Photos.
Todd Lyon and Nancy Shea buzzed through a maze of tweed jackets, Nordic sweaters and puffy cream-colored crinolines. From far away, a red-and-orange necktie from the 1940s looked like oysters on the half shell. At the counter, Shea finished sealing a final Fed-Ex package. Nearby, Lyon wrapped a wedding dress, a scalloped pattern rising off the white cotton.
It was noon. Through the speaker system overhead, Neko Case switched into David Bowie. The two looked around them: there were still over 5,000 pieces of clothing to pack in just over 72 hours.
It is the end of an era for Shea and Lyon, who are moving Fashionista Vintage & Variety out of its Whitney Avenue storefront this Friday. This week, their brick-and-mortar space became the city's latest small business casualty of COVID-19. The store's final day of in-person sales was Tuesday; the two do not know where their inventory is headed next.
"It's heartbreaking," Shea said Tuesday, as she moved from the counter to a rack of straw hats still standing by the front door. "It's this kind of thing that decimates the New Haven community."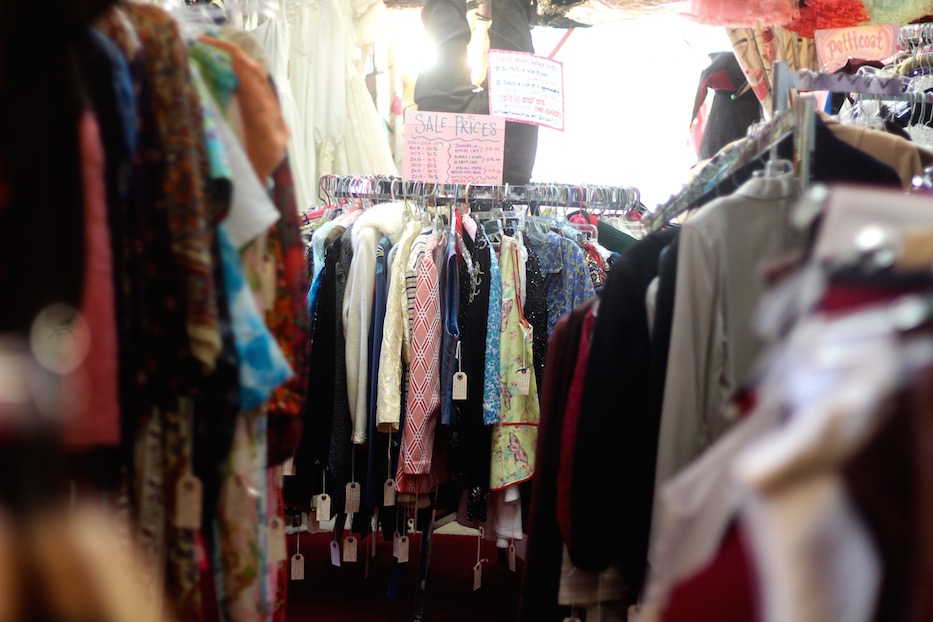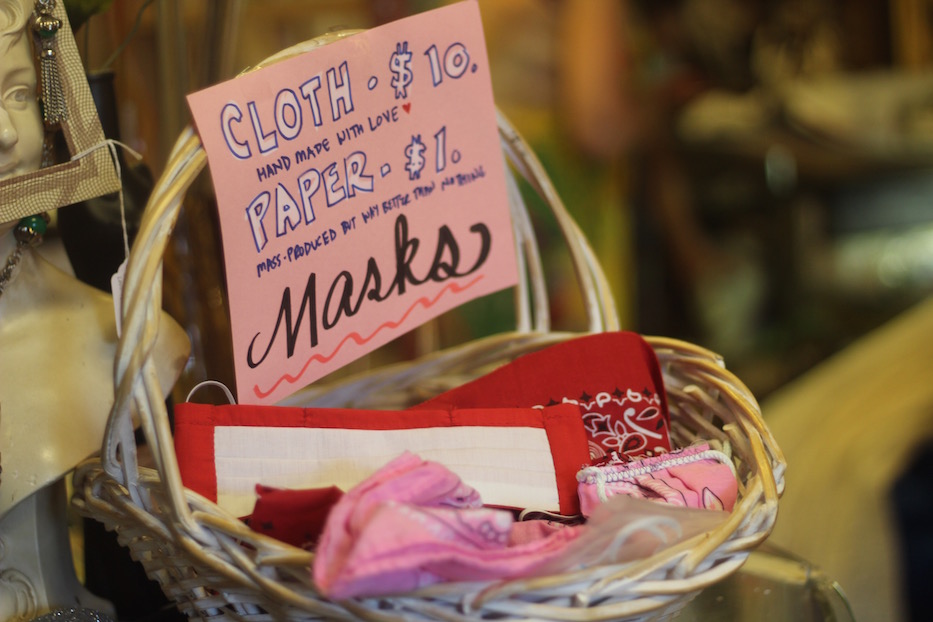 The two have been selling vintage clothes out of East Rock and downtown New Haven for almost two decades. Fashionista began in 2004, as a small vintage pop-up out of Shea's State Street apartment ("but before there were really pop-ups," Shea said). Originally, the two saw it as "a way to make a little extra Christmas money and call it a day." Shea was still working full time as an environmental planner, a job she held for three decades. Lyon had just churned out 17 books in 11 years.
But one pop-up led to another, which led to another. Lyon, working nonstop as a writer, was "tired of breathing in my own fumes." She loved spending time with customers, telling them the stories of vintage clothes as she fitted them for costume parties, game nights, first dates and interviews. She and Shea ran the shop by sending their friends and then-boyfriends out around town, to pass out flyers. People always showed up.
"It was this underground thing, and people would show up in big numbers," Lyon recalled. "We were serving champagne all day and night, we were having a blast. It was a balm to my soul. It was like a party all the time. It was like this really happy party atmosphere."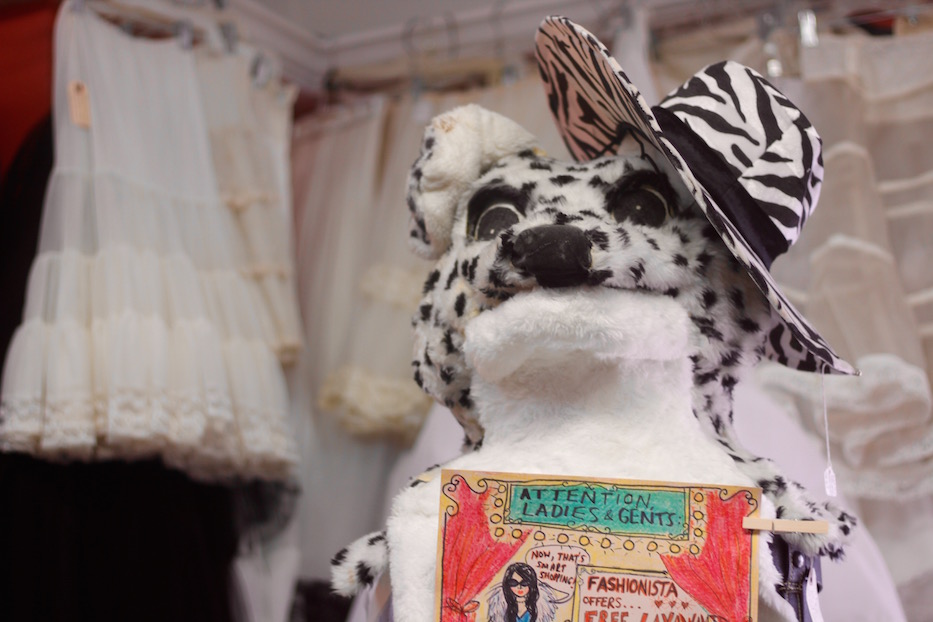 The two opened a Church Street storefront in 2007, across from what is now Gateway Community College. Shea planned to sell everything off and "get back to our lives." Instead, they got a visit from a vintage dealer who gave them his collection. When downtown rents spiked in 2010, the two moved into the Whitney Avenue storefront, between a then-nascent Caseus Fromagerie & Bistro and a hair salon that became The Hive.
Lyon dubbed their space the "Glam and Cheese Corner," watching as business flowed in from around not only Connecticut, but also the globe. Because the store offered rentals, Fashionista also became a ground zero for Halloween, Prohibition-era celebrations, music videos and ugly sweater parties.
Each piece of clothing came with its own story, which Shea and Lyon added to each tag with the price. Some days, Lyon found herself recording the history of an original Ann Taylor after which the chain store was named. Others found her doing inventory on a wedding dress that survived the 1955 Naugatuck Valley flood, its 22-inch waist still intact. On the store's last day of business, she floated from rack to rack, rattling through the history of flapper dresses, costume jewelry and neckties that are over 80 years old.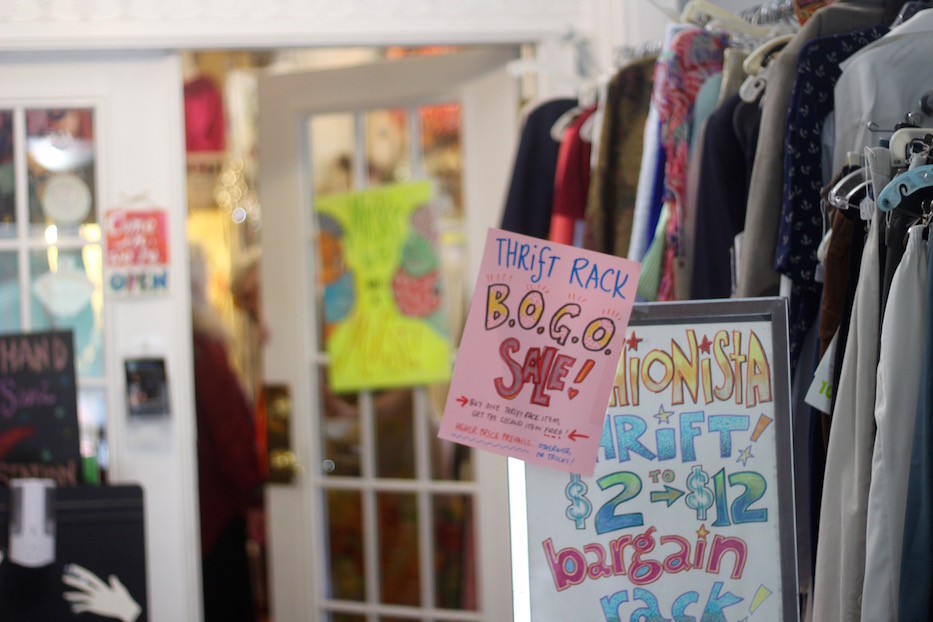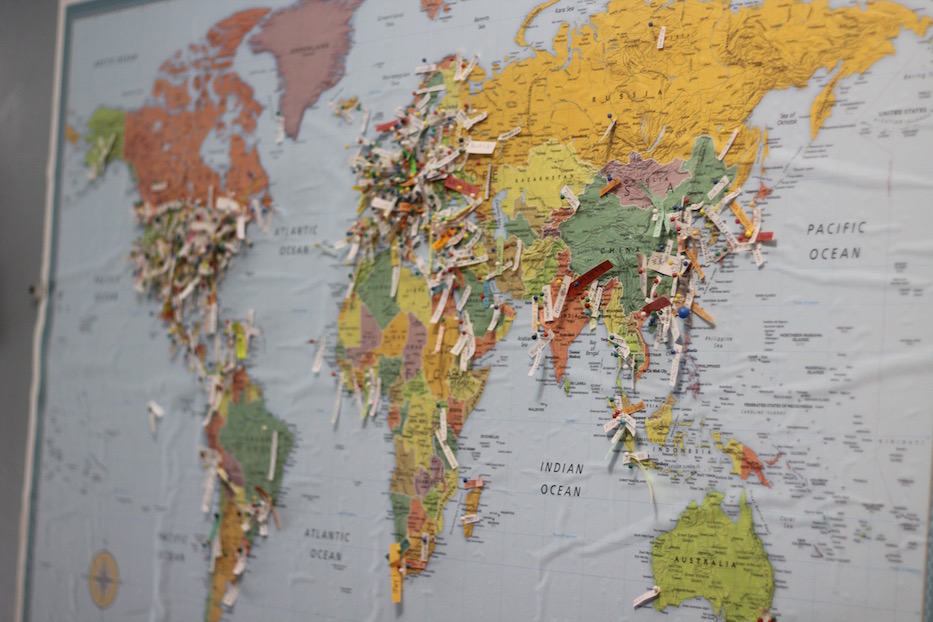 Lyon loved that no two customers were ever looking for the same thing. Around 2017, she put up a map and asked patrons to add a pin and strip of paper with their name and home location. The U.S. and Europe were filled in a matter of months. Other locations, like Russia and Siberia, attracted fewer visitors, but visitors nonetheless. A single blue pin sits in western Mongolia.
"It's a whole culture," Lyon said. "It does have its own personality. It's a meeting place, it's a bulletin board of information, people come and go. We talk to a lot of people who are in town—people who are in shows, people who are in bands—they all come to see us. It's part of a thing that people do, especially people that travel a lot. They go to a city, especially a small city, and they seek out the vintage shops. Because that's where you find the real people."
"This store has a heartbeat," she added. "The people who go from town to town, and there's the same Popeye's and there's the same Kohl's and there's the same Macy's, those are the people that seek out and find the personality of a city in a place like ours."
By this year, rent for the space had climbed to $3,000 per month, an amount they managed to make through a combination of vintage sales and costume rentals. When nonessential businesses were ordered to shut down in mid-March, the two thought Fashionista would be closed for two weeks.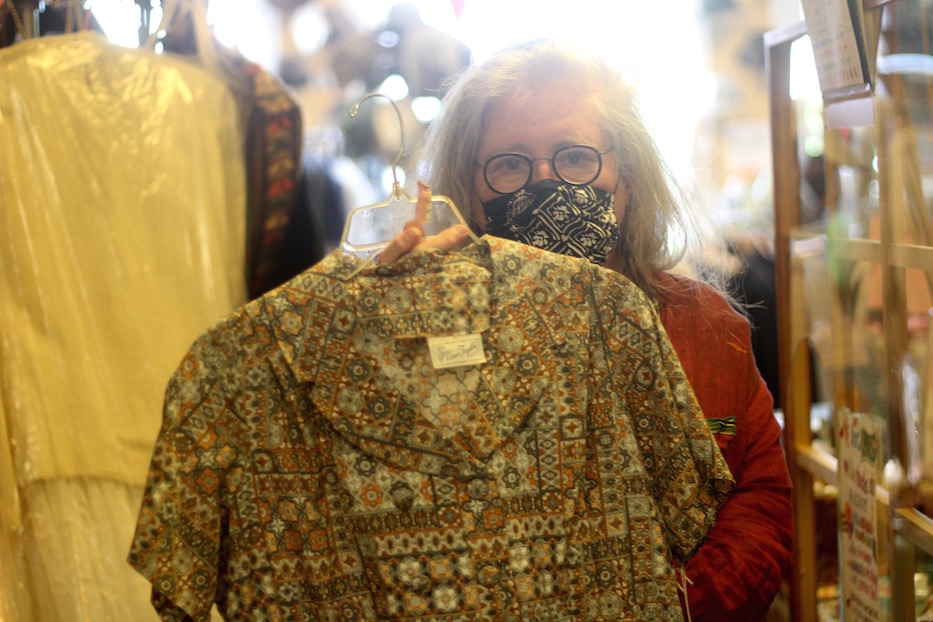 They returned deposits on costume rentals for parties that had been cancelled and gatherings that would never take place. They started an Etsy shop, with just 50 or so items of a 5,000-item collection. Lyon churned out hundreds of fabric masks for New Haveners, donating two to the Mary Wade Home for every one she sold.
Then two weeks became two months, and two months became three.
Even two weeks was "a disaster," Shea said. Three months was economically unimaginable. While Fashionista received "a tiny bit" of relief from both the Paycheck Protection Program (PPP) and Economic Injury Disaster Loans, it wasn't enough to make up for months of rent (in part, Shea said, they struggled because so little of the PPP could go toward rent). After a decade of never missing a payment, the two were thousands of dollars behind.
"It didn't take long for us to realize that we weren't going to be able to do it," said Shea, who does the accounting for the store. "The store has always kept its head above water, but barely. Just looking at those hypothetical numbers in my head, I knew. I don't think there was one point in time that we said, 'we've gotta leave the space.' But it was clear to us by May that it wasn't gonna make it."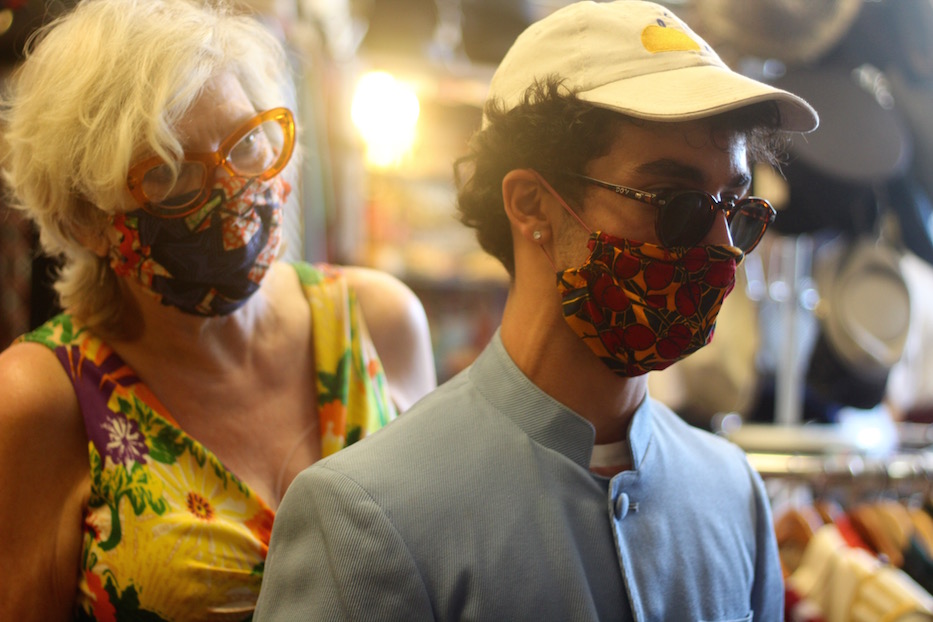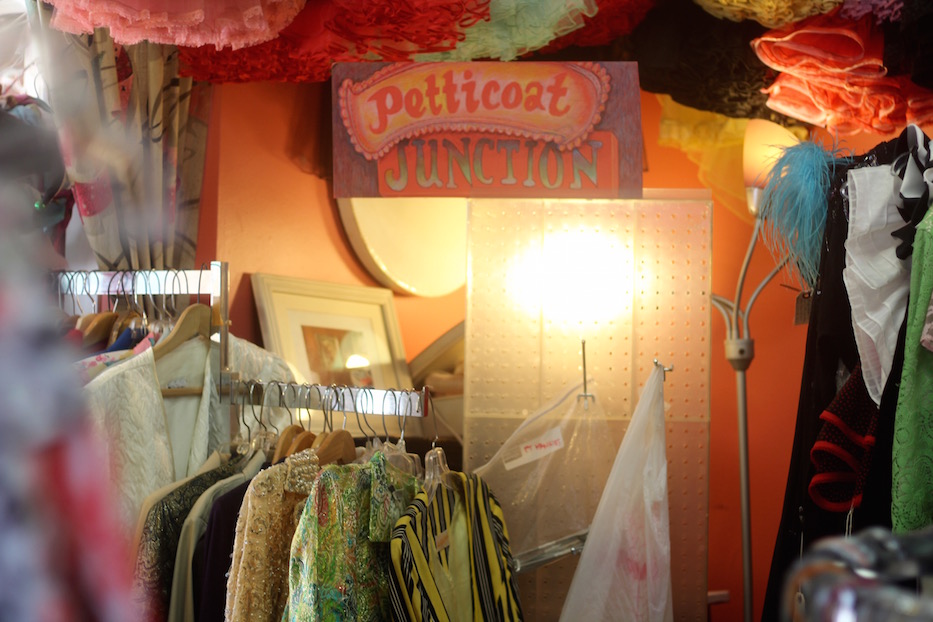 On Tuesday, the two welcomed a few last customers into the store, where they placed everything on sale last weekend. A few friends showed up to help pack, immediately grateful for the air conditioning. In the shop's "Blue Room," they had yet to box up shelves of leather shoes, brightly-striped sandals, and at least one pair of platforms that had once held living goldfish. Round garment racks glinted even in the low light, heaving under the weight of dozens of leather jackets.
Just a little after noon, Lyon stopped what she was doing to help Dov Trestman with a powder blue Nehru jacket. She described how the style became popular in the 1960s, when George Harrison began to sport the style as an homage to India. As Trestman scrutinized the jacket, Lyon searched for similar pieces, moving on autopilot through racks of blazers and button-down shirts.
Both said they are trying to see the move as an opportunity, rather than a loss. In the last decade—and well before COVID-19—both of them have also watched the retail world change. While they plan on expanding the store's Etsy presence, Shea said the online model is hard, because it is such a small sampling of the business and customers can't try clothes on. They've considered operating out of a warehouse, taking parts of the collection on the road, and offering private shopping and themed-shopping.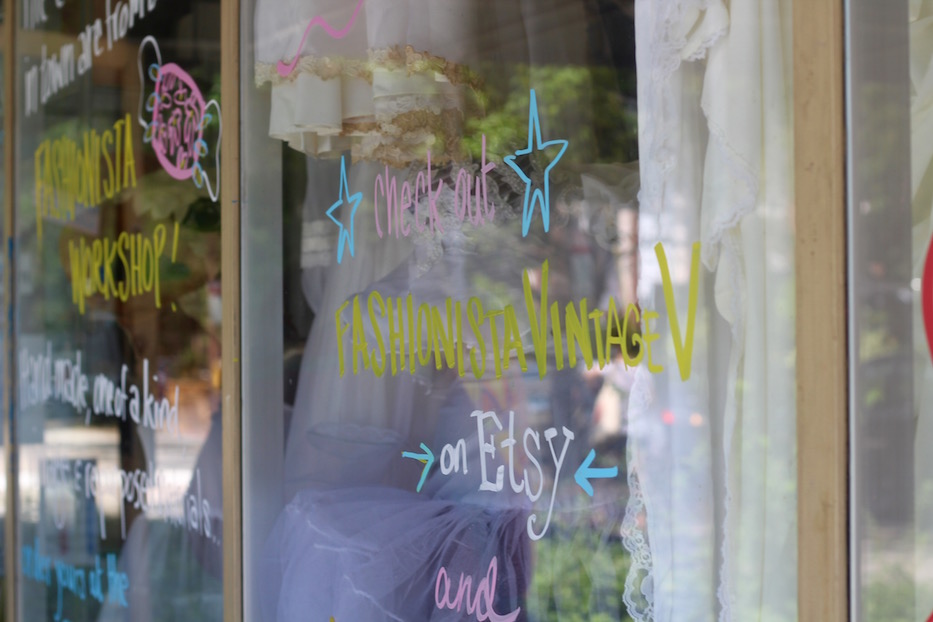 When Halloween is safe again, Lyon said she's already thinking of opening a vintage Halloween shop that can be "a foil to those awful, awful Hallowen pop-up stores in dead malls."
"Nimble's the word," she said. "You hear it a lot, but that's what we want to be. We want a place that's less expensive to run, much lower overhead, and much more flexible.
Shea added that they are hesitant to open a new brick-and-mortar space, because they don't know what may happen with waves of COVID-19, or with the future of retail.
"I have no idea what's gonna happen in the future," she said. "It's definitely going to be different than it was. I think we have to adapt to a whole different way of shopping. A different way of looking at life. We don't know if there's going to be another absolute lockdown in two months. There may well be. So we have no choice but to seek out other ways."
"We have to be able to get creative about how we do business," she added. "We have the inventory. We just have to figure out how to do it."