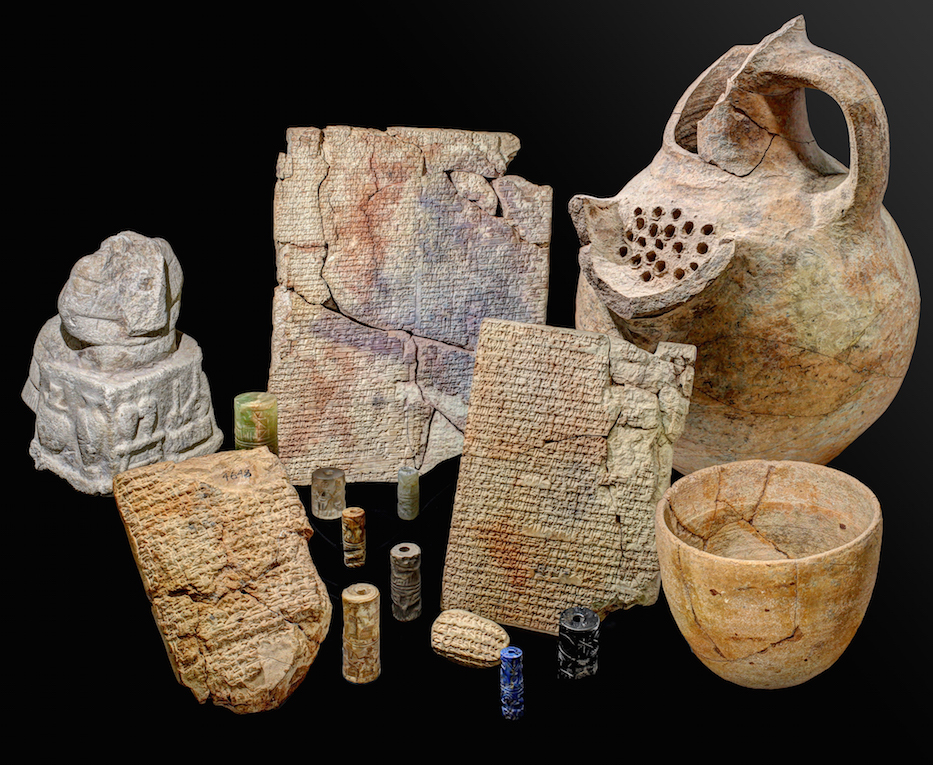 Arts & Culture | Youth Arts Journalism Initiative | Yale Peabody Museum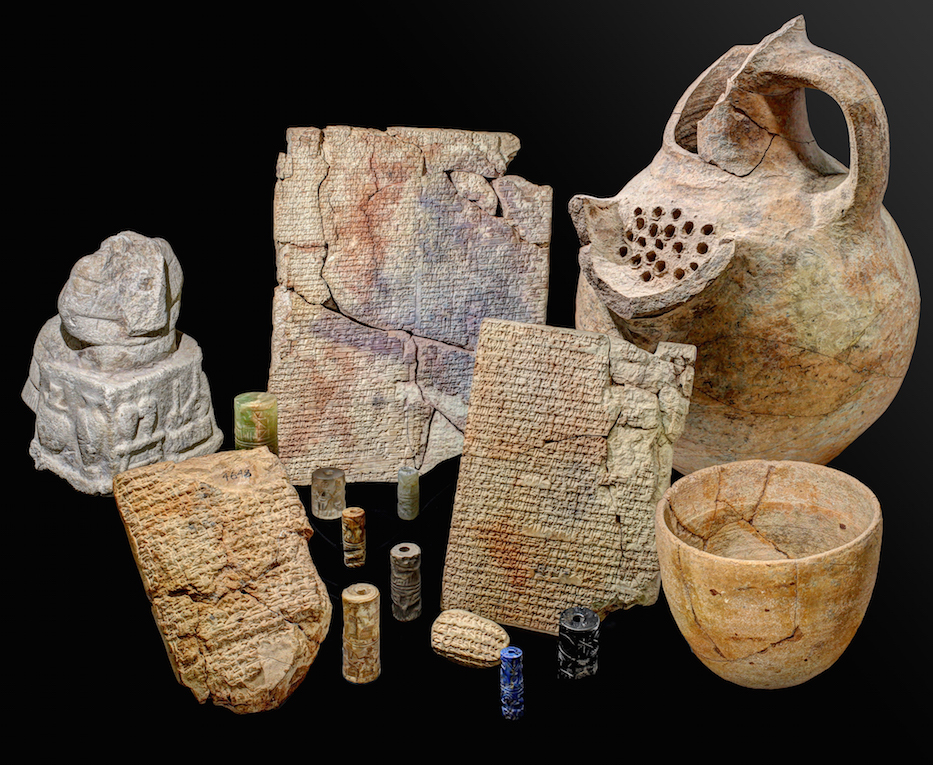 Imaes Courtesy of the Yale Peabody Museum Of Natural History & Yale Babylonian Collection.
At the Peabody Museum of Natural History, a tower of labyrinthine text now casts its shadow over a first floor gallery. It's a tall stone column, inscribed all the way to the upper registers. There, a row of of supernatural figures sit proudly. As they look out over the space, small stamps sculpted from ancient clay look back.
But are they symbols of a civilization that once spoke loudly, or symbols of a civilization that is, in fact, still speaking today?
That question arises in Ancient Mesopotamia Speaks, an exhibition of over 150 objects from the Yale Babylonian Collection now on view at the Yale Peabody Museum of Natural History. The show, which also includes a hands-on portion and multimedia component, is on view through June 2020. Hours and more information for the museum are available here.
The Yale Babylonian collection was founded in the early twentieth century, when collector and steel magnate J. Pierpont Morgan approached Yale about donating his growing cache of objects from a region of the world that now comprises Iraq, Syria and Jordan. At the time, his practice, which later also included endowing a position in Assyriology at Yale, would have simply been called acquiring, largely through dealers in Europe.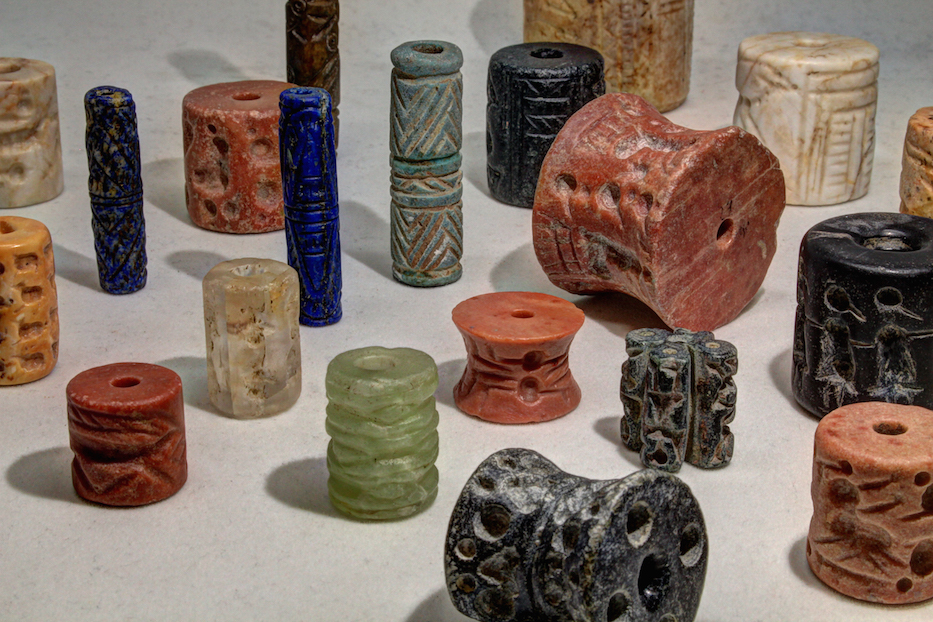 In current language, it would be called the illicit trafficking of cultural heritage. In 1970, the United Nations Educational, Scientific and Cultural Organization (UNESCO) held a convention targeting the trafficking of cultural heritage, establishing new parameters for the export and restitution of those objects. The U.S. signed onto that agreement, which includes "the earliest possible restitution of illicitly exported cultural property to its rightful owner," in 1983.
But who enforces those policies? What's the case for restitution? And what happens when a region of the world from which objects have been taken—a region of the world that is perhaps the very cradle of civilization itself—becomes known for the destruction of cultural heritage?
Viewers don't get that answer in the exhibition (an essay in an accompanying exhibition catalogue does probe further). In fact, it feels somewhat obfuscated in the show's labeling, where the collection's origins are clean-edged and not ready to make the case for the shaky ethical ground on which they stand. In an email to the Arts Paper, Yale Professor and curator Eckart Frahm defended the choice, noting the differences in collecting practices over a century ago.
"The Babylonian Collection was founded more than one hundred years ago, when context was not yet considered a matter of central importance by scholars working on clay tablets and seals and when the acquisition of artifacts on the antiquities market was a common practice," he wrote. "The vast majority of the Collection's holdings goes back to gifts and donations made during the first decades of the twentieth century. Today, the Collection follows a very strict acquisition policy."
"Also worth considering is that there are benefits to having the hundreds of thousands of clay tablets and seals excavated over time spread over several museums and collections all over the world," he added. "If they were all kept in one place, such as a national museum, a single aerial bombing or terrorist attack would wipe out an entire central part of the cultural heritage of ancient Mesopotamia in one swipe (museums in the western world are at some risk in this regard as well, of course)."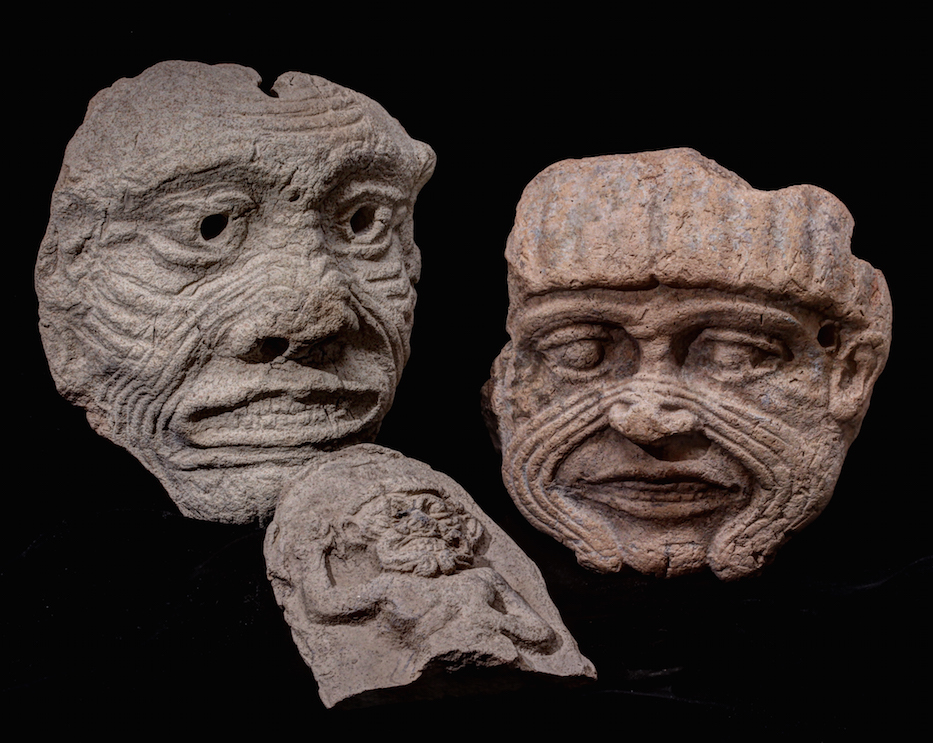 Instead, the exhibition brings the collection into view—and sometimes very much to life—with a wider museum public in mind. In an introductory text, viewers are introduced to the collection, then given a deeper analysis of cuneiform with side-by-side translations. At opening events earlier this year, community members were invited to write their names in cuneiform at a back table, guided by students and curators who are working to spread that knowledge today.
Indeed curators have gone deep on many of the labels, describing what objects would have been used for, and how they became part of day-to-day life and ritual thousands of years ago. They are surprisingly, endearingly current at times: tablets scold and educate, or bloom into poetry that is not so different from what one might pick up at a bookstore today. At the center of the show, a series of interactive displays allow viewers to translate the world's oldest recipes, magic spells, and journal entries.
Such objects offer a peek into the day-to-day lives of the Babylonian people. One tablet inscribed with cuneiform includes a cautionary, yet humorous message given to a student: Come on! Be a man. Do not linger in the market square! Don't roam around in the street!
They work in drawing the viewer in. In one section of the exhibition, Akkadian tablets dating back to about 1750 B.C. contain recipes for vegetarian and meat dishes. Recipes range from lamb with licorice, gazelle and pigeon stew, and medicinal teas and broths containing sesame oil to heal wounds.
Curators suggest that the recipes weren't everyday cuisine, but were prepared for royal houses due to their complex preparation. They're also written down—something ostensibly only educated members of society could accomplish at the time.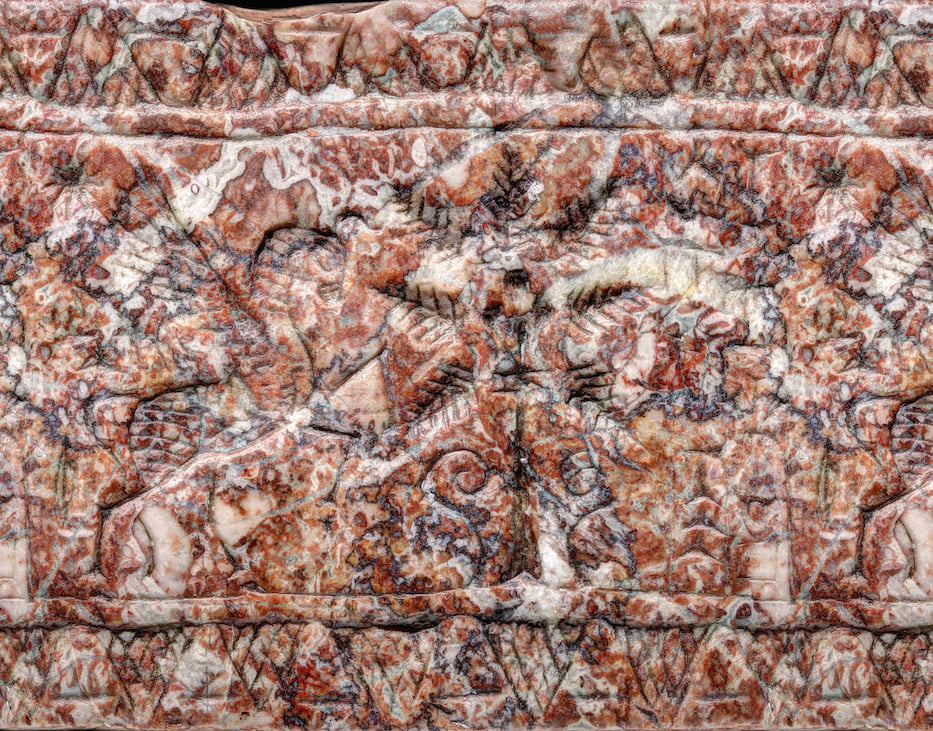 In another section is a Persian-Period jar honoring, Xerxes, the fifth king of the Achaemenid Empire. Embroidered in delicate symbols, the glossy, jade-like figure displays the complex calligraphy of the Akkadian scribes.
Aside from Mesopotamian society, the exhibit also offers an extensive look into the religious beliefs of the various groups of people that lived in Babylonia.The Akkadian people believed the human world was connected to the countless divine and supernatural beings who influenced their existence. Demons, heroes, and deities filled their culture—not just the famed Gilgamesh but tens of other epic narratives. Strong symbols of Gods and temples fill several of the glass cases on view.
Animals, especially present in Mesopotamia, also get a closer look in the show. Labels explain that they fulfilled multiple roles: guardians, a source of meat and dairy, and even spiritual omens. Models of other animal carcasses and skulls were artistically sculpted for decorative pieces or for religious practices. Akkadians believed pets could communicate warnings or predictions through sound and behavior—which suddenly doesn't feel so distant from the present.
In this sense, the innovative works of Babylonian art and scripture aid in understanding the impactful culture, philosophy, and customs of an ancient world that may not be so ancient after all. Instead, curators work to blow off the dust and cobwebs, and get to some of them. What viewers get, in turn, is not just to the discovery, rich heritage, and mystical artwork of the cradle of civilization, but a society that has salient translations in the present.
Lucy Gellman contributed reporting. This piece comes to the Arts Paper through the second annual Youth Arts Journalism Initiative (YAJI), a program of the Arts Council of Greater New Haven and the New Haven Free Public Library. Over eight weeks this spring, ten New Haven Public Schools (NHPS) students work with Arts Paper Editor Lucy Gellman and YAJI Program Assistant Melanie Espinal to produce four articles, for each of which they are compensated. Read more about the program here or by checking out the "YAJI" tag.