CitySeed | Collab New Haven | Hamden | Arts & Culture | Food Business
Kaïna Mondesir: Traditional Haitian, but with an on-the-go twist. Lucy Gellman Photos.
Kaïna Mondesir pulled back her hair and checked to see if the cabbage and eggplant had broken down. She lifted a black-speckled lid on a bubbling pot of beans, releasing a bloom of garlic into the kitchen. Then she turned her attention to a bag of jasmine rice on the counter, and a sprig of rosemary that waited beside it like an invitation.
Mondesir is the one-woman dynamo behind Kina's Kitchen, a growing catering business and food truck hopeful that seeks to bring Haitian food to the greater New Haven area. Last fall, she was accepted into the Food Business Accelerator by CitySeed & Collab, a collaboration between the two organizations to support local food startups in New Haven.
On a recent Wednesday, she invited this hungry reporter into her home for a progress report on how the startup has been evolving, and the steps she's looking to take in the next few months. While checking in on the simmering progress of Legím avec sós pwa nwa ak diri blan—legume with black bean sauce and white rice—she spoke about her life and work, which have brought her to New Haven.
Mondesir grew up in the Malden neighborhood of Boston, the youngest of five kids in a household where something was always cooking. Even at an early age, she recalled watching the adults around her whip up food, learning how to assemble dishes by keeping a trained eye on their style of chopping meat, crushing garlic, and simmering onions and vegetables until they melted right into each other. She worked backwards, mastering the simplicity of rice only after she'd begun to cook meats and vegetables with other members of her family.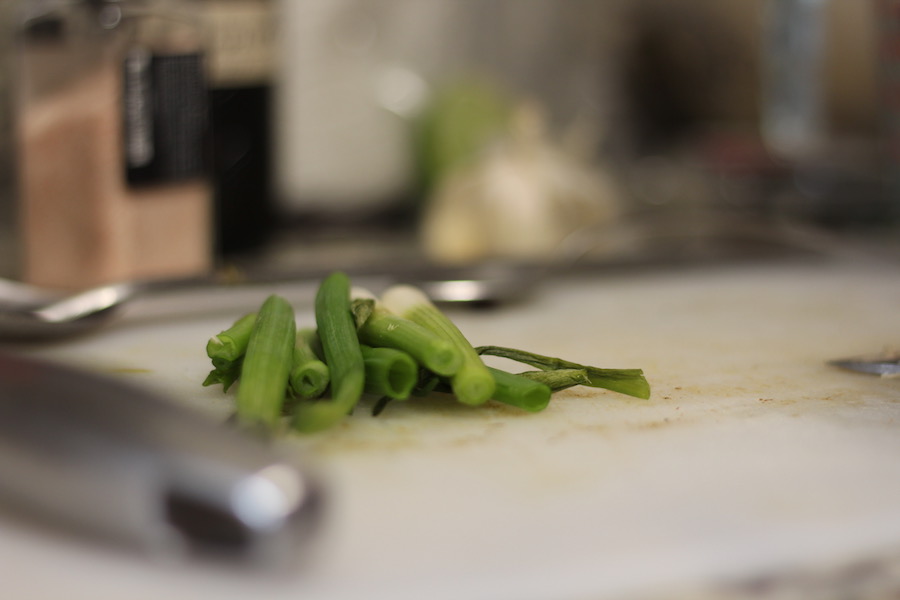 "It was very traditional Haitian," she recalled, blending cooked black beans and garlic to make the bean sauce. Because she was the youngest and a girl, Mondesir wasn't allowed to go out often, or play at friends' houses unless her parents were close with their families. She considered it a minor miracle if she could sleep over at a friend's house. But she loved Malden: the neighborhood had a large Haitian population and she felt like she fit in. Her aunt and cousins were nearby, often over at the house to share family meals.
Then in 2000, when Mondesir was just 10, her family left Malden for Nashua, New Hampshire. She went from being in a vibrant, largely Haitian neighborhood to being the only Black person in her grade. Her classmates started asking her questions she'd never expected to have to answer. In one class, fellow students asked her if she wore a bone in her hair. In another, they referred to her as an "Oreo"—which she took as a term of endearment until she learned that it meant her classmates thought of her as too intelligent to be Black inside and out.
"They didn't get it," she said. "They didn't know what it was. It wasn't horrible, but kids … well, there were crazy stereotypes and stuff."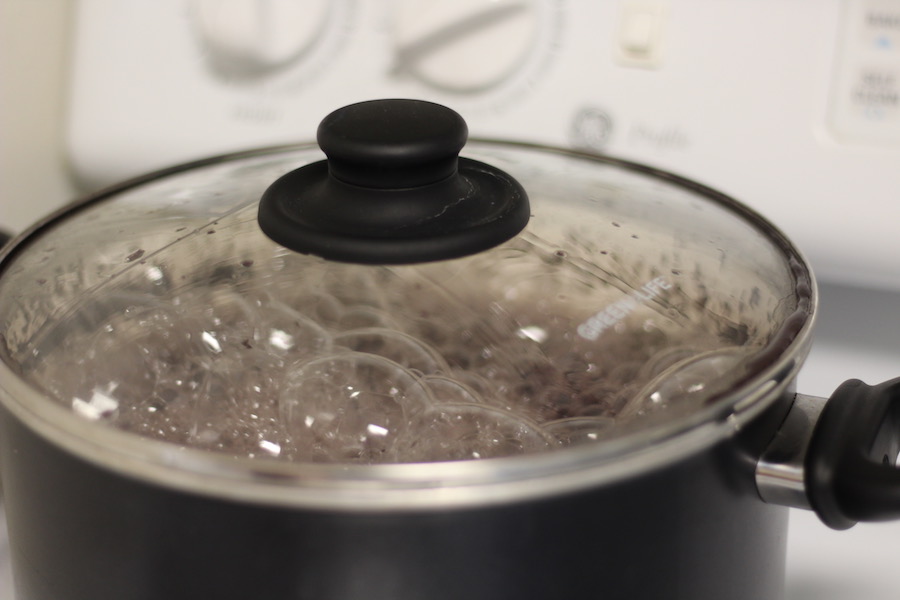 But during that time, Mondesir was also expanding her culinary repertoire. After the move to New Hampshire, both of her parents spent time back in school, leaving her with more responsibility in the kitchen. She built her wheelhouse: chicken smothered in red sauce with a tomato paste base, soft jasmine rice with spring onion, herbs and salt, later a signature macaroni and cheese that became entirely her own. She fell in love with garlic, sometimes using as much as a whole head in one dish.
She had an audience for experimenting: her brothers all played sports and would bring their friends home with them, devouring whatever it was she had whipped up. By the time she was 18, she said she had stopped caring when friends and fellow students noted that she seemed to always smell like food.
"If my hands smell like garlic all the time, I just don't care," she said.
Outside of the kitchen, Mondesir was growing her interest in vocal performance. After graduating in 2007, she attended the University of Hartford for just a year before returning to New Hampshire, this time for coursework at the University of Southern New Hampshire in Manchester and then work at the Nashua Community Music School.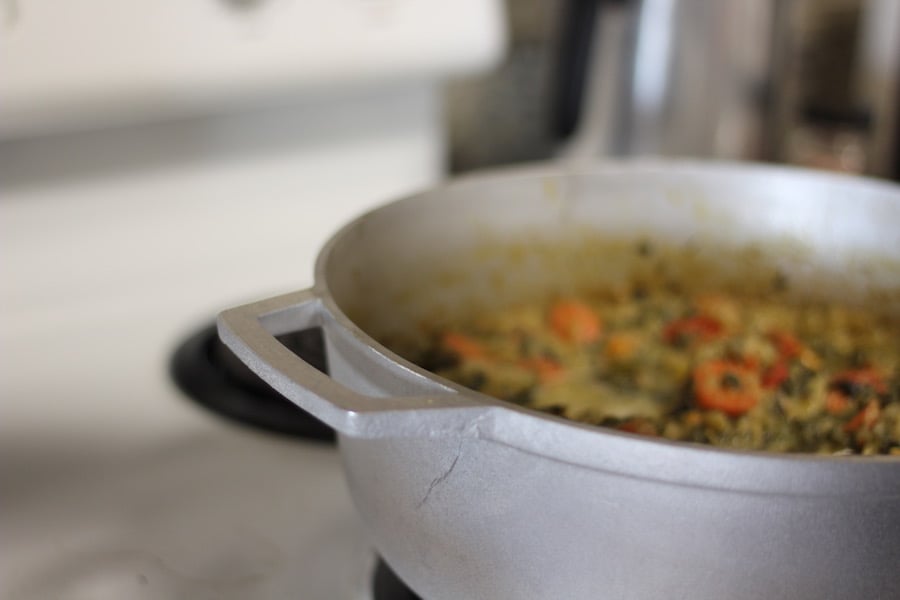 Vegetarianized legím: Chayote squash, eggplant, cabbage, spinach, onion, pepper and roasted carrots.
When she was working, she found herself cooking for friends, almost all of whom suggested she start a business. For years she demurred, insisting that cooking for small groups was precisely what made it so special. In 2016 she moved back to Boston, commuting to Connecticut and New York for gigs.
"I wanted to cook for friends and family, but never professionally," she said, placing a mixture of black beans, long-simmered garlic and salted water from the beans in the blender for the sós pwa. "I don't know at what point that change happened."
But it happened. Originally, Mondesir said she liked the idea of a Haitian barbecue truck, where she could serve her famous macaroni and cheese (she was tight-lipped about the recipe, but said that asiago cheese plays an instrumental role) alongside tender, flavorful meat cleaned with lemon, lime or vinegar. She whipped up recipes while keeping the truck on the back burner, a dream that she'd have to juggle with her singing career.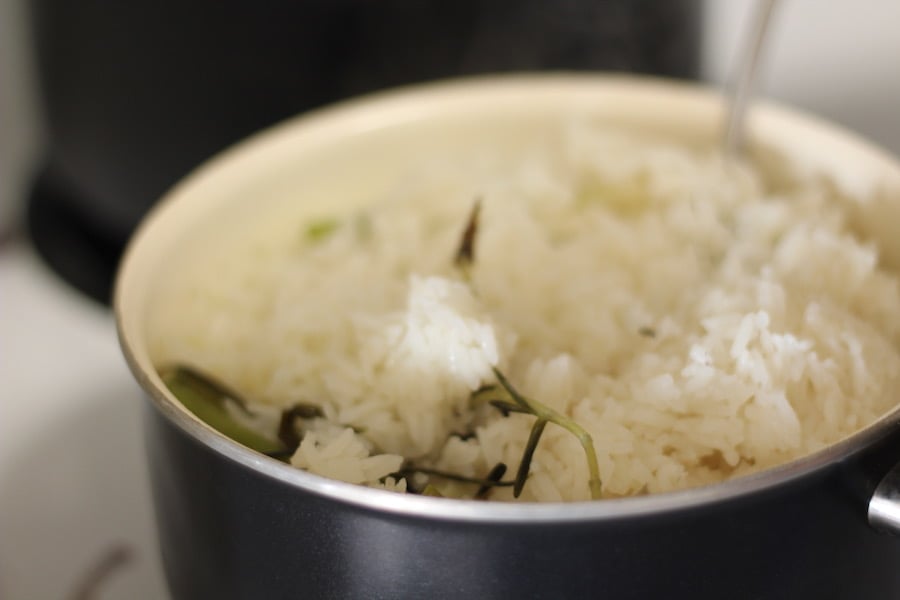 Then last year, she moved to New Haven to perform locally and be closer to her cousin Sade Jean-Jacques, who runs fellow Collab venture Pascale's Body Care. She became enmeshed in The Lineage Group's RevA.A.R.T.lution series, her voice lifting the audience at each performance. When Mondesir wasn't cooking for herself or her cousin—roasted root vegetables with kale or spinach are her go-to dishes—she noticed that there weren't any specifically Haitian options in the area.
So she decided to fill the void—with a twist that had more vegetarian and vegan options thrown in. She said that she plans to always have one vegetarian option available as the venture gets off the ground, and to present food that's both traditional and can be eaten on the go. So far, her test audiences have included her cousin and her cousin's young daughter, as well as groups of up to 50 for which she's catered. At the accelerator's pitch day in February, she served up fragrant spoonfuls of rice, fretting only slightly about the fact that it lacked the ingredients to turn it the shade of black she wanted.
On a recent Wednesday night, she tried out another of those dishes, subbing in eggplant and Chayote squash for beef. Starting four hours before dinner was planned, she boiled cabbage, eggplant, and squash with two cups of water, mashing them before adding onion, pepper and spinach. As the vegetables came together, she boiled black beans with garlic and salt and rice with spring onions, olive oil and rosemary on two others. From the oven, the sweet smell of roasted carrots still hung in the air. In the background, contemporary Haitian music played softly from her phone.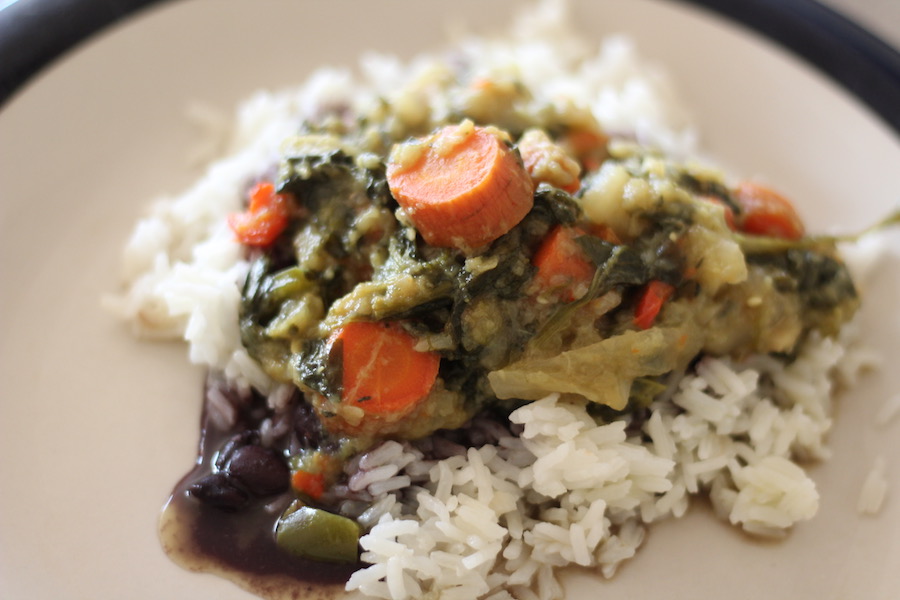 The venture is also a way for her to connect with her Haitian heritage. Two years ago, Mondesir traveled to the island with her family for the first time, staying at a resort that it took an hour-long drive to get to. On the way, she said, she made a mental record of the poverty that surrounded her. Almost a decade after an earthquake devastated the island, she could see its aftershocks everywhere.
"I was like, this hurts my soul," she recalled. "But everyone is so generous too. I've always been really proud of being Haitian because we were the first liberated Black country."
The pride she felt on that trip—and growing up—have since given her even more reason to push the business forward. As a member of CitySeed and Collab's inaugural accelerator last fall, she learned about the business side of having a catering operation and food truck, including permitting fees, food safety regulations and the need for a certified commercial kitchen space (she is still in the process of finding one). She got food startup fairy godparents in Sam and Dariush Rose, immigrants who run Green Leaf Catering. When she isn't cooking, she and Jean-Jacques are brushing up on their Creole as another way to channel their heritage.
Now, she said, she plans to take the business one catering request at a time, making the truck a long-term rather than immediate goal. After naming the business after her familial term of endearment—"Kina is what everyone calls me at home," she said—she is pushing out the brand by both word of mouth and social media. In New Haven and Hamden, she's also been focusing on using as much seasonal produce as possible, and cutting down her own meat consumption as she experiments.
It's a big step from where she was two years ago, working in sales in Boston. And for Mondesir, it's exactly where she wants to be.
"I lost who I was to my core" during those years, she said. "And I don't want that to ever happen again."
To find out more about Kina's Kitchen, follow her at Kinas Kitchen on Instagram or email kinaskitchencatering@gmail.com with queries.