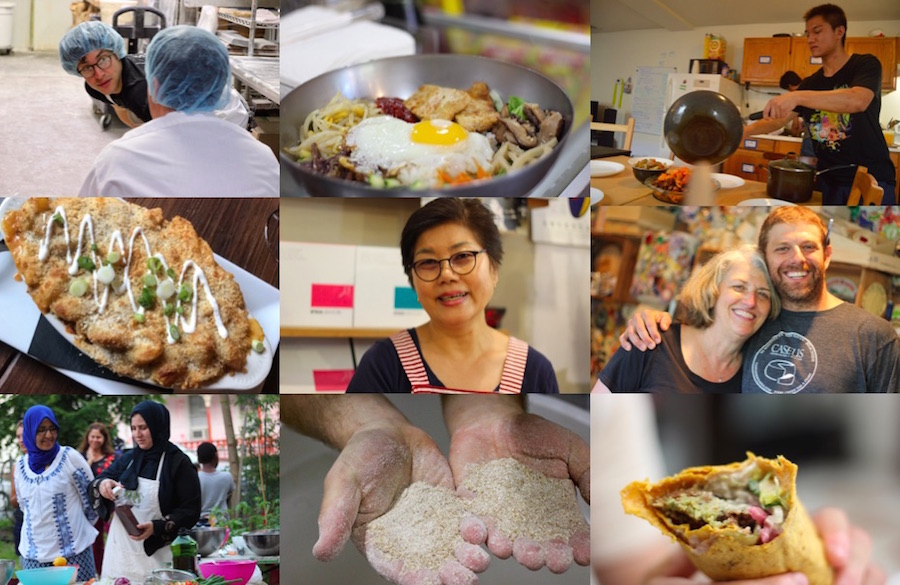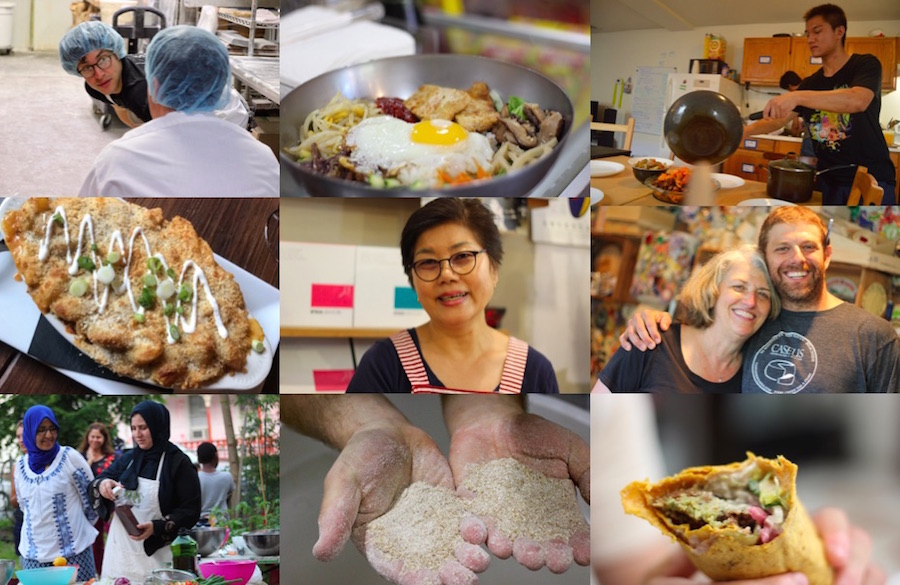 Arts Paper Staff file photos.
Kimchi and Korean hot sauce that seem intended for every food imaginable. Whole peppercorns that soften with just the right mix of salt and vinegar. Empanadas bursting with hibiscus flower and cojita cheese. Curried soup that warms one's entire body from the belly out and pliable sourdough bread, rationed on countertops across New Haven like floury, fermented gold.
These are just some of the food finds we made this year, while eating our way through the city, ducking into new restaurants and shops, and returning to old favorites. As we assembled a list—flexible and ever-growing—we talked to restaurant owners, chefs, fledgling micro-businesses and adventurous eaters from around the city. We gathered suggestions like chestnuts, storing them up for the cold and grey end of the year.
What we found was a glimmering cross-section of our city, with culinary surprises from small corner bakeries and new restaurants, tiny operations with huge ideas, and enough sweet and savory to build several four or five course meals.
A few late reader suggestions didn't make it into our podcast: Homecooked, Inc., Heavenly Baklava, and Sopa New Haven, all outgrowths of Collab New Haven, as well as everything that has come out of Sanctuary Kitchen at CitySeed New Haven as the program's founders continue to grow the program and double down on year two of a food business accelerator that empowers immigrants, refugees, and chefs working on a small fixed income.
And the whole menu from Next Door New Haven, a new restaurant in the city's Jocelyn Square neighborhood where chef Robin Bodak has turned her kitchen into a culinary fairytale. No, really. The whole menu.
But the star of this year's kitchen table was modest and unassuming: sourdough bread that whole grain ninja Josh Kanter brought with him as he rolled into town almost exactly a year ago as the new head baker for Atticus. In the months since he has taken over a small corner of Chabaso's Fair Haven headquarters, Kanter and Atticus owner Charles Negaro Jr. have changed Atticus' approach to bread itself, slipping whole grain and fermentation into every loaf and square pie the bakery turns out.
"There's a really great feeling that you get when you give somebody something that you made," he said in an interview about his bread, his life, and his work earlier this year. "That probably could come from a multitude of things. Building a cabinet, or making a belt for somebody—anything handmade that you convert from a raw ingredient."
To listen to the entire episode of Kitchen Sync, click on or download the audio above. This piece comes tin part through The Arts Paper's content sharing partnership with WNHH Community Radio and its longstanding news affiliate, the New Haven Independent.