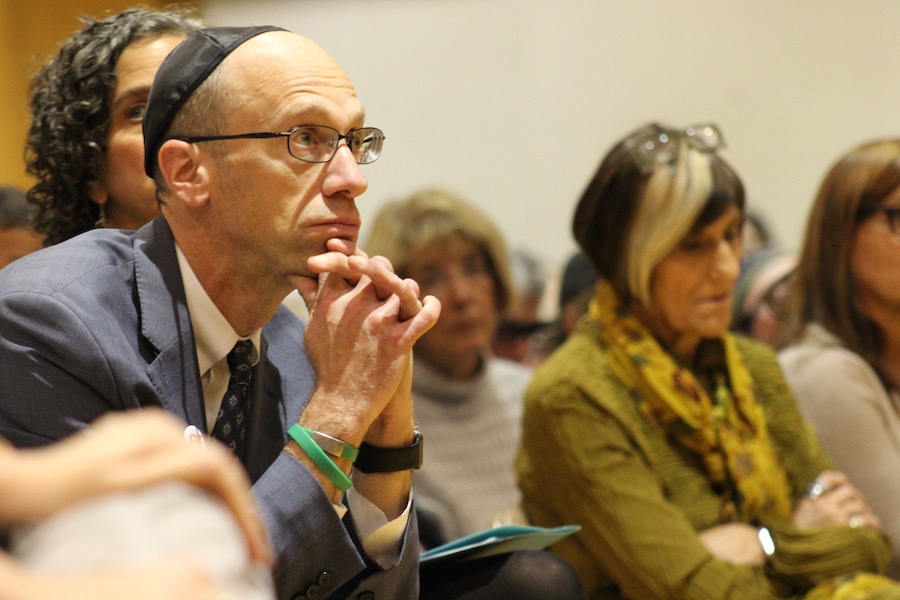 Music | Politics | Arts & Culture | Campaign 2018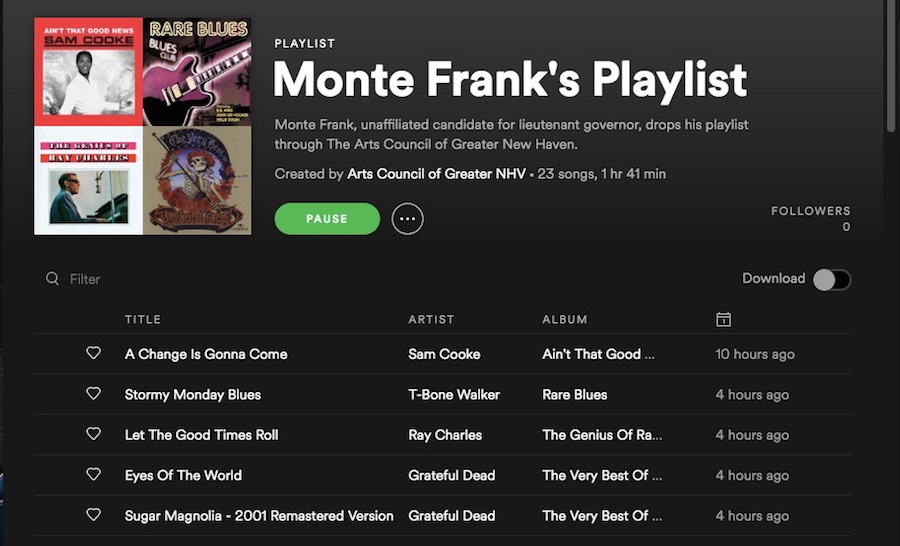 Monte Frank has a routine when he gets into work, or hops on his bike and fastens his helmet for a long ride. He flips through his playlists—there are several—chooses one, and hits shuffle. A little Miles Davis coasts over his headphones. Then some Muddy Waters, B.B. King. The list shuffles forward to the Grateful Dead, then spits out country, Americana, and a little old-school rock.
Frank is a candidate for lieutenant governor of Connecticut, running on an unaffiliated ticket with longtime businessman and gubernatorial hopeful Oz Griebel. The former president of the Connecticut Bar Association and the New England Bar Association, he became active in politics after the 2012 shooting at Sandy Hook Elementary School left 20 children and six adults dead.
It hit close to home: his two daughters had been students there. In the years since, he founded Team 26, a cycling group that does an annual ride to Washington to bring awareness to the gun violence epidemic in the U.S. And on those long rides—as well as on the campaign trail—he's found himself often turning to music to get through whatever task is in front of him.
Earlier this month, The Arts Paper extended invitations to all three gubernatorial campaigns to assemble and release a candidate playlist, a tradition first popularized in 2015 by President Barack Obama. Democratic candidate Ned Lamont offered 10 tight songs (read about and listen to them here). Republican Bob Stefanowski's campaign did not respond to multiple requests for comment. And Griebel's campaign deferred to Frank.
The result—23 songs, pulled from a much longer list of beloved anthems—tells a story of where Frank has been and where he wants to go next. While rap remains absent from his list, he did express interest in learning mire about the genre, and praised Wethersfield resident and amateur rapper Ian MacDonald's "The People For Griebel," noting that he's concerned he may be known as "full-card Monte Python/Pile on" for years to come.
"I think it shows that we care about people, and that what we are trying to do is change the nature of politics so that it becomes less about party labels and more about what we can do to improve lives," he said of the list. "That's been my motivation for getting into politics since the Sandy Hook shooting."
In all, Frank submitted 23 songs that traversed genre, gender, and two generations of music and passed the Bechdel Test at least some of the time. The following is Frank's commentary on some of them from a 30-minute phone interview.
The complete playlist is embedded at the bottom of this article, and public on Spotify as "Monte Frank's Playlist."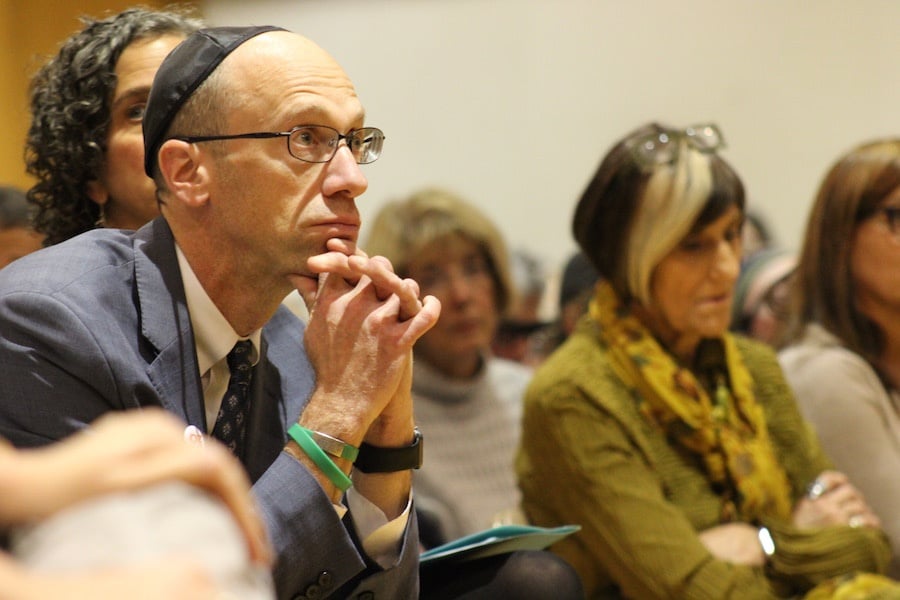 Track 1: "A Change is Gonna Come" (1964) - Sam Cooke
You know, Sam Cooke's "A Change Is Gonna Come" was the anthem for a generation that lives on today. I listen to that all the time, and it resonates with me.
Diversity and inclusion is something that I've fought for for a long time. When I was Connecticut Bar Association president, I championed diversity and inclusion. We didn't have a policy, I wrote one. We didn't have a diversity and inclusion plan, I created one.
I attended a diversity and inclusion summit two days ago at the law school [Quinnipiac School of Law] that started under my leadership and has really grown … trying to make the legal community more diverse, but also have the inclusion piece of it. So that's something that I care a lot about.
Tracks 4. and 5: "Eyes of the World" (1973) & 5. "Sugar Magnolia" (1970) - Grateful Dead
I've always been a big fan of the Dead. I used to sing "Sugar Magnolia" and "Eyes of the World" to my kids [Frank has two daughters, one in high school and one in college] all the time.
Track 10: "Things That I Used to Do" (1985) - Muddy Waters
I could listen to Muddy Waters all day long. I had a dog named Muddy. People would always joke about that … that you named a dog after an old- time blues artist. And I'm like, you know what? It could have been Muddy, it could have been T Bone, it could have been BB, just take your pick.
Tracks 14 & 15: "I Shall Be Released" (written 1967, released 1968) & "Knockin on Heaven's Door" (1965) - Bob Dylan
When I was in high school, I remember a history assignment: pick a song about war and write a paper on it. So, you know, Bob Dylan's "Knocking On Heaven's Door" was the song I wrote about. So that goes back, I don't know, 30 years. And a lot of these songs, I've listened to a long time.
When I think about the music of Bob Dylan and Bruce Springsteen, their songs resonate for me because of their activism and their crying out for change.
Tracks 17 & 18: "Jungleland" (1975) & "10th Avenue Freeze-Out" (1975) - Bruce Springsteen
Bruce I kind of discovered later in life. I don't know that I appreciated him as much when I was a kid. But I saw him last Halloween down on Broadway, I read his autobiography, which is excellent, so I appreciate him a lot more now than I did back then.
Track 22: "Valerie" (2006) - Amy Winehouse
What a talent. I did see it [the documentary], and it's pretty heartbreaking. And you know, I'm working pretty hard on the opioid crisis [Winehouse died of an overdose in 2011]. That's one of the things that our administration is going to focus on. I just put out an opioid addiction policy proposal, in which I'll be chairing, as lieutenant governor, a statewide task force.
Track 23: "Everyday I Have the Blues" (1955) - B.B. King
In college I went to Cornell, and there was a blues club in Ithaca called The Haunt (it is, in fact, still open). A lot of the blues artists, when they were playing in Chicago or Detroit, would go through Canada into Buffalo, and they would usually stop in Ithaca before heading down to New York on a Tuesday or Wednesday night. So I saw a lot of the old blues greats. They came through Ithaca, and I just fell in love with the music.
A lot of my friends would laugh at me for being into the blues. They found it depressing, and I found it the opposite. When you listen to blues, it kind of breaks you down to a basic level, and it allows you to appreciate life a little bit. When I look at B.B. King, who I probably saw 10 times, and Buddy Guy … they're playing songs, they're smiling and having a good time, and it works for me as a celebration of life.
What He'd Like To Add: Gospel Music, And Gospel Blues
I've spent the last seven Sundays in churches in Bridgeport, in Norwalk, and I have to tell you. It's been an amazing experience. Because the music in any church is so powerful and so spiritual–because of my long-term interest in music, in blues, jazz, it speaks to me. If they allow me, I'll be coming back after the election.
My mother's a Holocaust survivor. She has ALS now, and I spend more time thinking about her history and what she went through as a child. My older daughter is studying the Holocaust and genocide, and I had the opportunity to visit her in Berlin this summer and we went to Prague. After visiting a concentration camp, I found myself having an aliyah at the oldest surviving synagogue in the world.
For me, that was a spiritual moment that I thought I would never have. I'm giving aliyah, tears flowing down my cheeks, and I'm thinking about my family's history. That despite all the hatred that was brought against Jews during the Holocaust, my mother survived. The synagogue survived. I'm here with my daughter. The fact that despite all the hatred in the end, we survived and love won.
I'm discovering more and more that I really like gospel. And I think going forward, more and more, it's something that I'm going to be listening to. Certainly, gospel has a lot of influence on all of these songs.
Get the full playlist below or check it out on Spotify for free here.