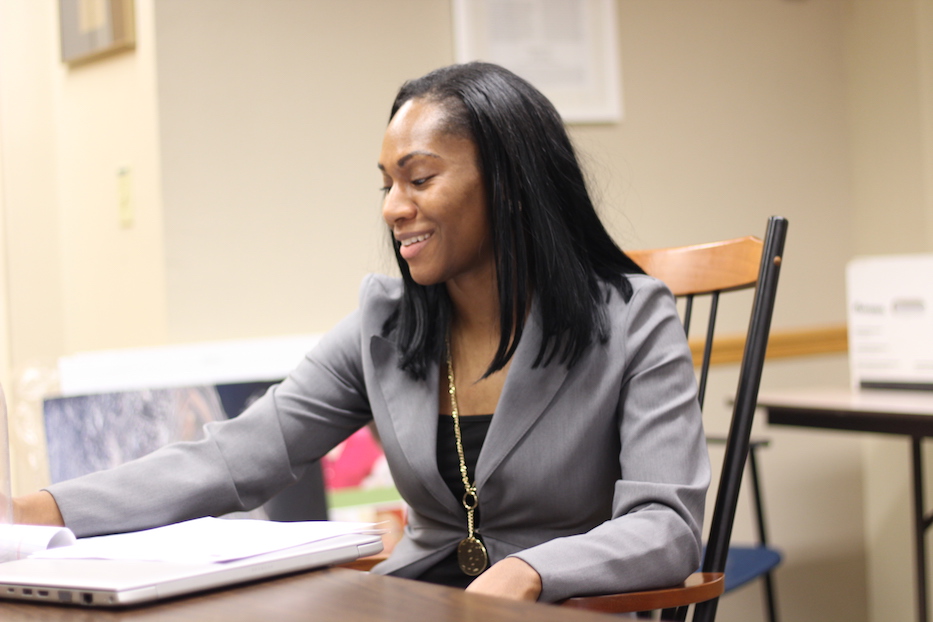 Politics | Arts & Culture | Elicker Administration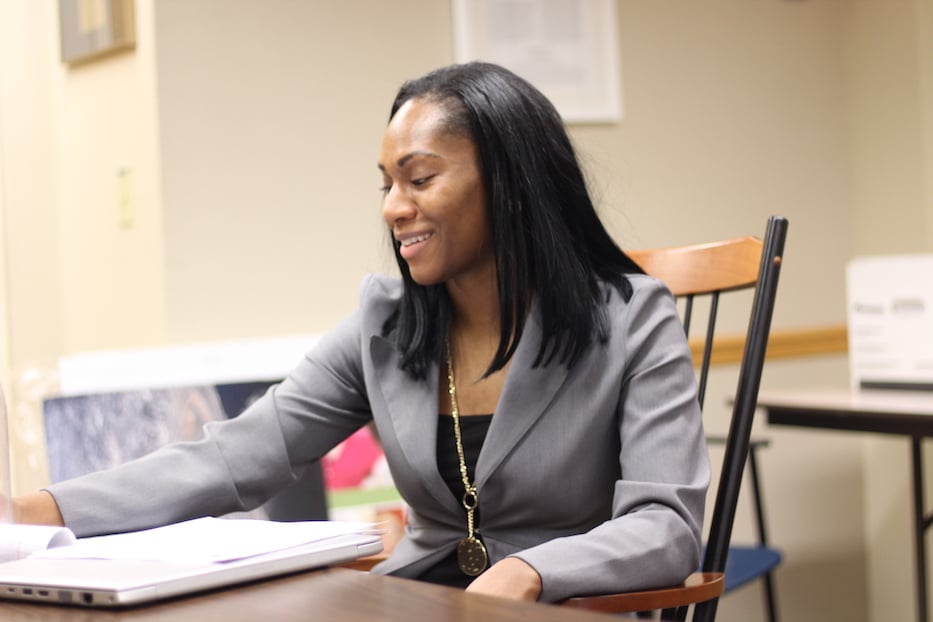 Jefferson: "It's not going to take 100 days. But within the first 100 days, what we can do is begin the process." Lucy Gellman Photos.
It might take New Haven ten months to get a cultural equity plan on the books. That's by design—because the community will be driving it.
Cultural Affairs Director Adriane Jefferson made that announcement Monday night, at a monthly meeting of the Cultural Affairs Commission at City Hall. As she begins her second week in Mayor Justin Elicker's new administration, she said that the Division of Arts, Culture & Tourism will be prioritizing a comprehensive, multi-year cultural equity plan outlined in the Mayor's Transition Report.
"This will be a very open process," she said. "When you do a cultural equity planning process, it should engage the community to its fullest capacity."
Monday, Jefferson outlined a timeline that will prioritize community input, from stops at community management teams and neighborhood meetings to discussions led by "artists and creatives from the community" who will be compensated for their work.
She noted the importance of cultural asset mapping and neighborhood-specific engagement, as well as research into how the city has done arts and cultural funding and implementation in the past. In other words, "anything that you can think of that will engage everyone that is a resident of the city of New Haven."
"When it's done well, you're looking at a 10-month process," she said. "It does take time. It's not going to take 100 days. But within the first 100 days, what we can do is begin the process."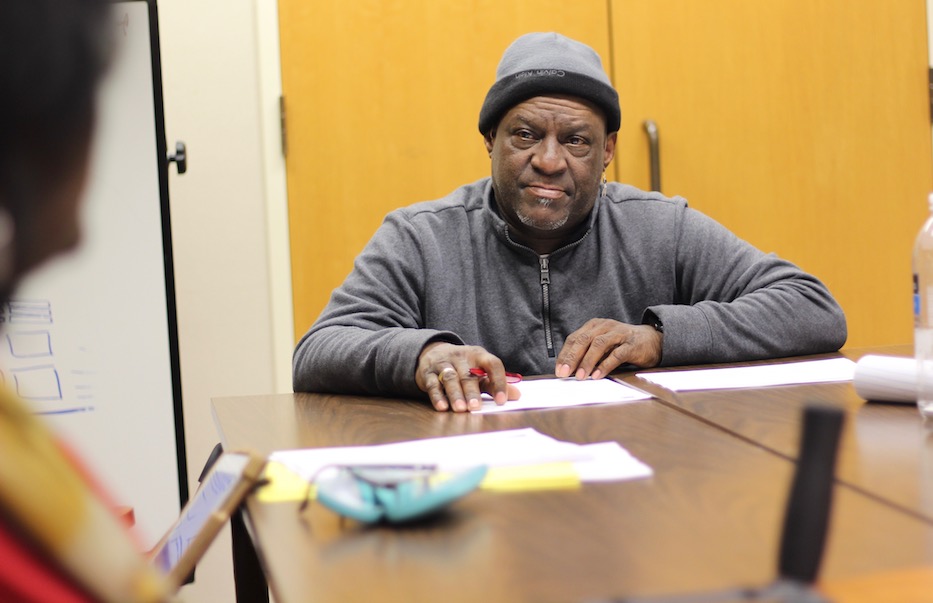 Dwight Alder Frank Douglas.
To facilitate the process, the city will be hiring a cultural planning consultant on a contract basis. In the past week, Jefferson has spoken to ten potential candidates for the position. This and next week, she will be sitting down with several of them for more in-depth interviews.
After the consultant has come on, there will be a first round of community input meetings and one-on-one artist interviews, during which Jefferson stressed the need "to make sure that artists have a seat at the table."
The division will then draft a plan, source community input on the draft, and bring a revision before the city's Board of Alders. Once it is approved, the division will roll out a timeline for implementation and adoption of programs. If ten months seems like a long time, Jefferson said, consider the importance of hearing from all New Haveners.
During her first week, Jefferson has also looked at what New Haven might learn from cultural plans in Boston, Providence, and New York City. She praised New York's community-oriented approach, for which the city hired the community-oriented nonprofit Hester Street.
"It's an amazing model," she said, adding that she's been talking directly to the organization. "It puts people first. It puts people at the center of the planning process, and also it moves the government voice. They tell us to take a step back for a minute, so that the process can be done fairly and justly. We have a lot of options."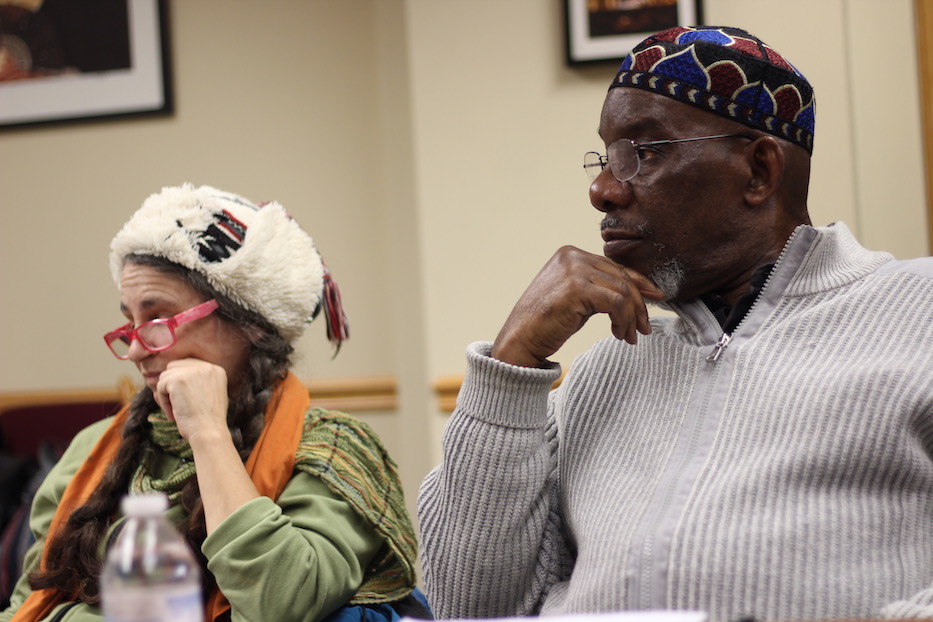 Artist Joann Moran, who came to speak, and commission member Jesse Hameen, Jr.
As the process gets started, Jefferson also plans to draft a diversity, equity, and inclusion statement for the division, which currently oversees the Mayor's Cultural Vitality Grant Program, coordinates and produces cultural events (in the past several years, these have been concentrated largely downtown), and coordinates public art projects in the city's schools and new buildings through New Haven's percent for public art program.
"For a long time, this office has not had a clear identity," she said. "People do not know what this office really does. So we really have to define that, and we have to figure out what that's going to look like."
To make the process run smoothly, Jefferson said she will also need volunteers from the commission, some of whom may sit on a potential cultural equity plan working group. She suggested that members of the commission who are interested get in touch with her in these early stages of the process.
Aleta Staton, who chairs the commission, praised the community-focused approach. She recalled a commission meeting with the city's Board of Alders several months ago, during which alders noticed that there was an arts-heavy tilt to the division's work. Going forward, Staton said, part of the planning process may be redefining what that looks like.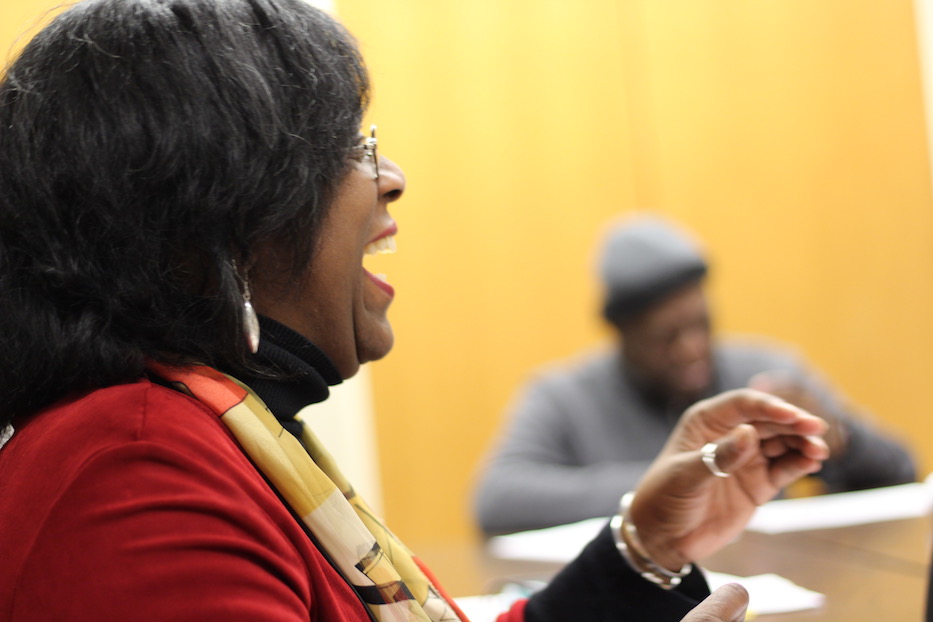 Aleta Staton: The perception is there.
"Whether it is so or not, the perception is there," she said. "And so, we need to honor what the perception is and figure out how to also highlight what we do that also honors culture as well as the arts."
Jefferson took the advice in stride.
"New Haven is a melting pot of different types of people and communities," she said. "We need to be reflective and very cognizant of that when we're doing this plan. But we need to be sure that we're acknowledging systems that exist, and that certain communities have not had access for a very long time."
While there is a budget for the planning process, both Jefferson and Elicker said they do not yet have a specific amount.
The Cultural Affairs Commission is looking for two new members from the community. Interested community members should contact Kim Futrell at kfutrell@newhavenct.gov.
Read the full Transition Report in English here. En español aquí.