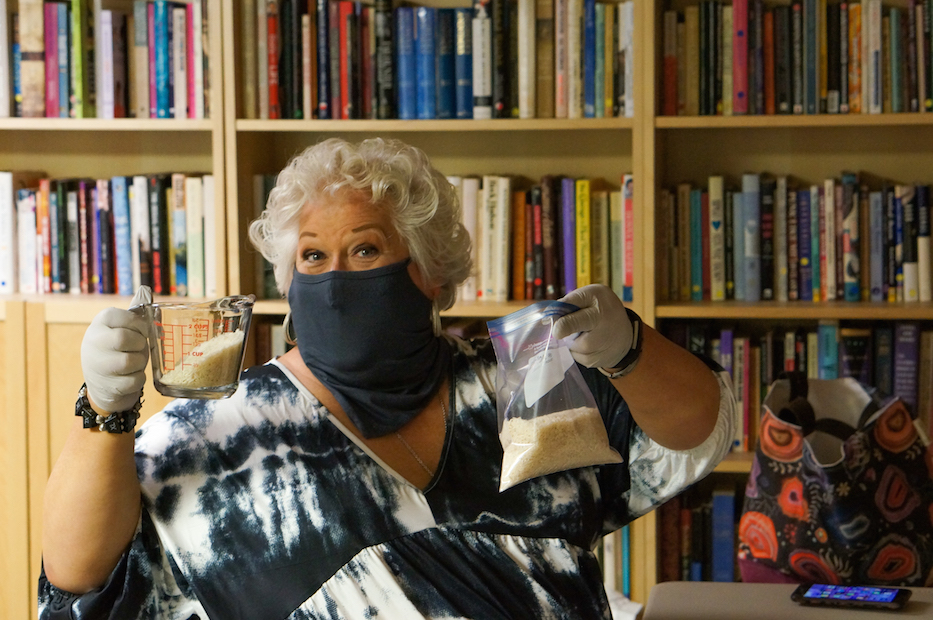 Food insecurity | Food Justice | Arts & Culture | New Haven Pride Center | Youth Arts Journalism Initiative | COVID-19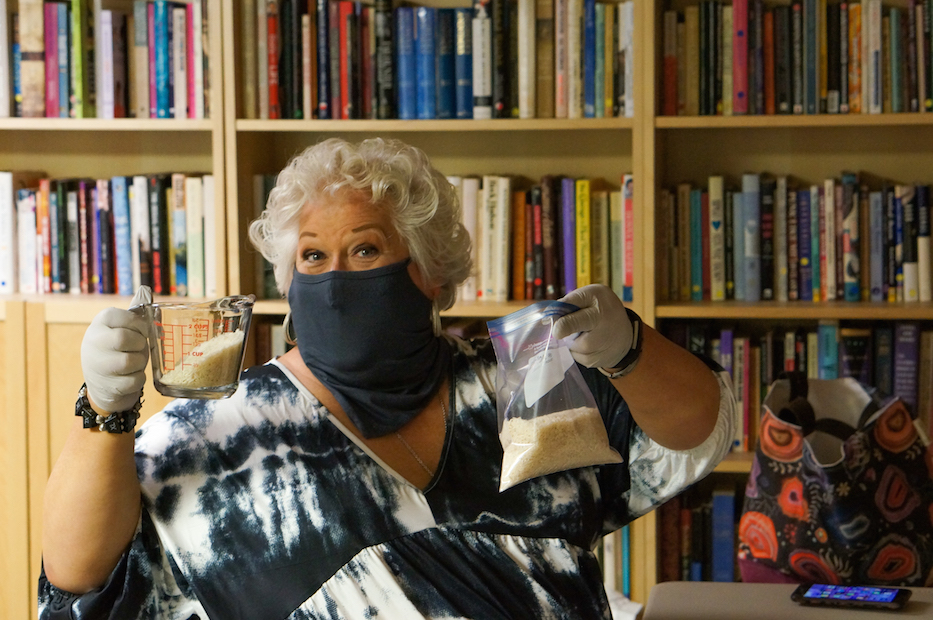 Volunteer Dolores Dégagé Hopkins on a recent Saturday. Linda-Cristal Young Photos.
Over 100 boxes filled the lobby of the New Haven Pride Center, spilling into its main room. At a desk, volunteer Dolores Dégagé Hopkins measured rice into clear plastic bags. Nearby, Juancarlos Soto lifted three ears of corn triumphantly and found a home for them. On the floor, boxes filled up with apples, potatoes, tomatoes, broccoli and carrots. Oats and pasta sat nearby, ready to join in a culinary symphony.
On a recent Saturday, that was the scene at the New Haven Pride Center, which piloted a 15-week food distribution program in late May that continued through the summer. The center has served hundreds of families across New Haven with over 45,000 pounds of fresh produce, dairy, bread and grains (that's roughly 4,000 pounds of food a week). After concluding last weekend, the program is pivoting to a food pantry model.
The program initially grew out of a needs assessment survey. The pantry, its newest iteration, comes just in time for Connecticut PRIDE celebrations at the center and across the state this month.
"We analyzed all the data, and the number one thing is food insecurity," said Executive Director Patrick Dunn. "And about 59 percent of the people who filled out the survey said that they were about to face food insecurity or already were facing food insecurity due to COVID-19."
The program, which began as an entirely grassroots effort in May, is run by Alison Lopez. Lopez first got involved with the center through its youth programming; she now supervises the operation with a mighty fleet of volunteers and staff members. Earlier this year, distribution efforts joined several mutual aid initiatives in the city, all designed to fight food insecurity during COVID-19.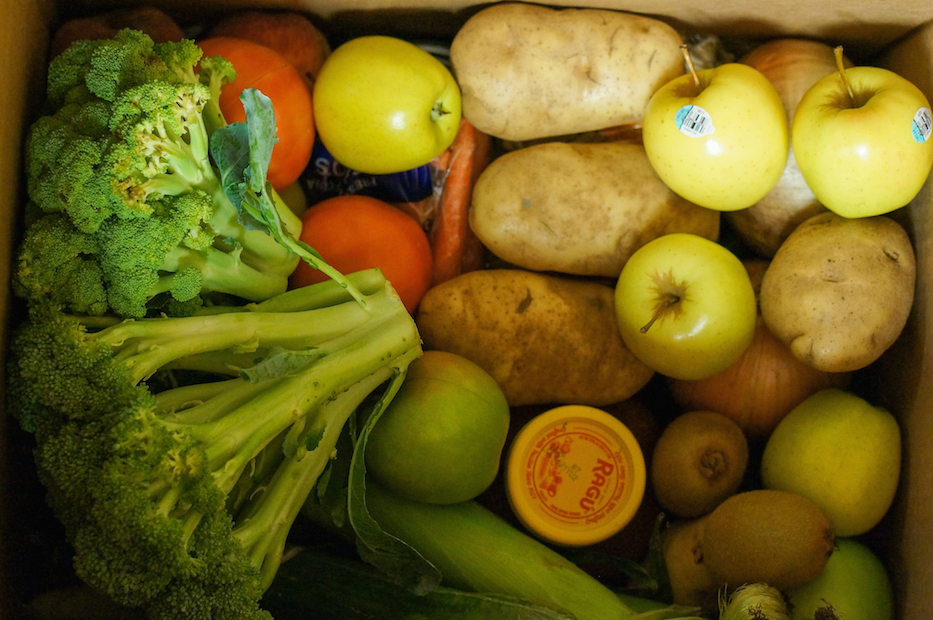 Since its first week, the program has formed partnerships with Haven's Harvest and Whole G Cafe and Bakery. It has also worked closely with The Semilla Collective, due in part to overlapping missions. Lopez came on to formally assist on early July and will be helping with the pantry.
The efforts come right on time for a city where hunger is on the rise. In the past five months, emergency food distributors in New Haven have reported a four-fold increase in demand as both unemployment and food insecurity skyrocket during the pandemic. Food distribution sites and emergency pantries have become vital lifelines for families and individuals across the city.
"It's community first, it's always been my style of looking at how we do anything here at the center," Dunn said.
Alex Garbera, one of the founding donors to the center in the 1990s, is one of the 200 to 300 people receiving food from the center weekly. The program has become a bright spot in his weekly ritual: Garbera lives with Acquired immunodeficiency syndrome (AIDS), a condition where good nutrition is strongly recommended because AIDS makes it harder for the body to fight disease.
COVID-19 is an especially dangerous time for people living with HIV and AIDS, because a suppressed immune system can be more susceptible to the novel coronavirus and its long-term respiratory and pulmonary symptoms. In 2018, the Centers for Disease Control and Prevention (CDC) reported that there were 1.2 million Americans living with HIV, the virus that causes AIDS.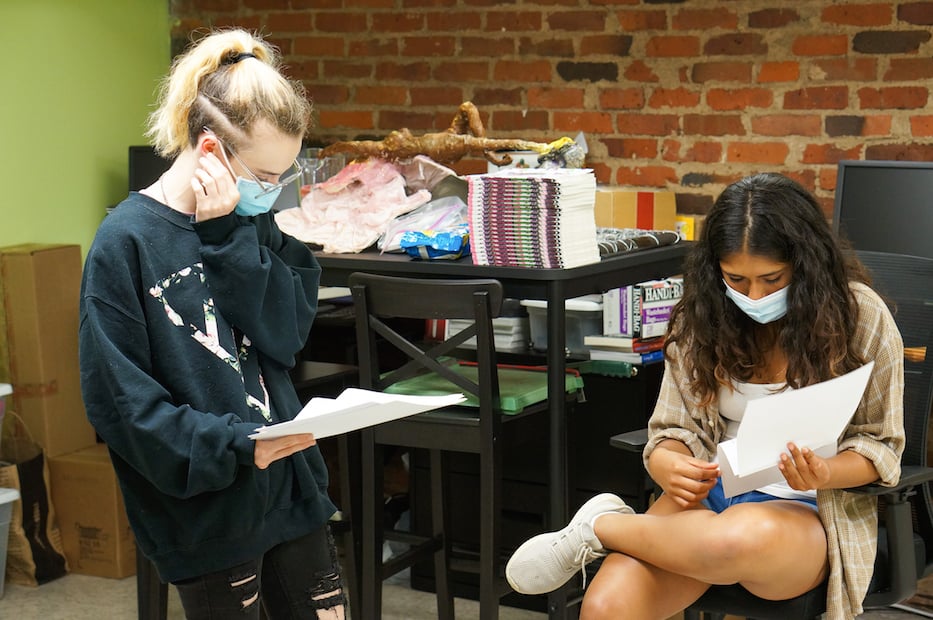 Garbera initially read about the food distribution program on the organization's Facebook page. He had only positive things to say about the system, despite any initial doubts. Since starting to use to program, he has urged staff to think about ways to include more protein in distribution packages.
"As a person living with AIDS on a limited income, good nutrition is a challenge," he said. "At first I was reluctant, but when Patrick Dunn told me about getting fresh produce I was all in."
"I thought I would have to swallow my pride in asking for help, but what I found was that the distribution process is very respectful, caring and dignified," he continued. "It's always a very cheerful process. Instead of swallowing my pride, I get to swallow some fresh produce and food that I normally wouldn't get at the store."
The availability of fresh bread, dairy and produce is part of the program Dunn and Lopez—and the community members that they serve—take seriously. Currently, purchased food comes from local sources wherever possible, meaning that money goes back into the community. Dunn estimated that the organization has spent over $3,000 at Whole G.
He's also excited to see the fresh fruits and vegetables that come from Haven's Harvest, a food advocacy and recovery organization based in New Haven. When he receives his box each week, Garbera is too.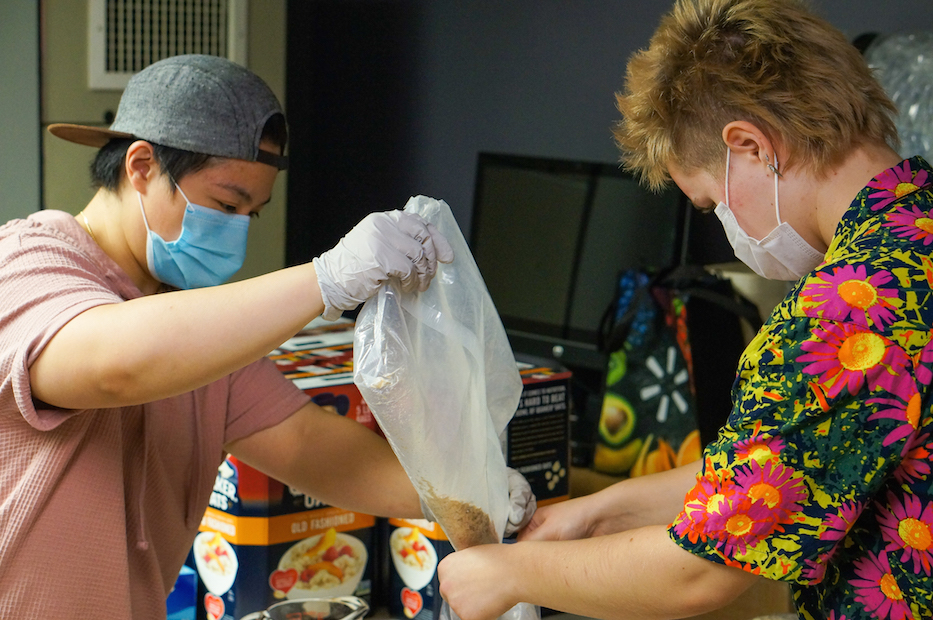 "When I wrote the check in 1996 I didn't really think I would be living this long," he said. "I'm still here and I am glad the center is still here doing this work. I strongly encourage others to support their good and great efforts to help our community in meaningful ways with dignity and respect."
The program is also personalized. In a regular week, Lopez often contacts the individuals who need distribution through via text, phone call, or email. They pick up food on Saturday; recently the center has enlisted drivers to also do food drop off, in an attempt to further streamline their food distribution process.
"I've always wanted to help people," Lopez said. "We really really work hard to make sure people get their box. We want to give away this food!"
She has also worked to streamline the program, texting recipients and classifying boxes as regular food boxes, family food boxes, and large family food boxes. To keep volunteers healthy, she makes sure that people wear their masks (the Pride Center also supplies extra face masks), practice social distancing and wear gloves when packing and transporting the boxes full of food.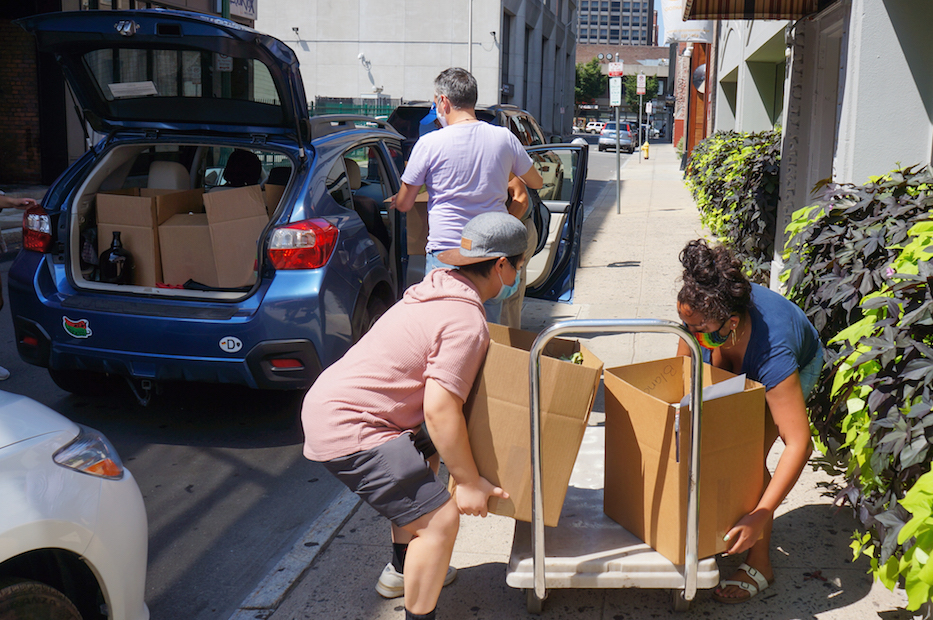 She praised staff and volunteers at the Pride Center for making things run smoothly, particularly during the current pandemic.
"These people who I'm working with are exceptional, I love working here," she said.
While the spring has been particularly exhausting for him, Dunn said that his position still feels "like a dream job." He became the center's first full-time, paid executive director in August 2017. In three years, he has grown the center's programming, expanded its staff, and adapted to serve New Haven through a pandemic.
"I endured a lot professionally in my previous positions that I've worked that have set me up to be in this position," he said. "There are definitely some unique challenges of being an organization focused on a very specific minority group that not everybody likes."
He added that he doesn't do anything alone—his staff and volunteers have helped build and sustain the center's progress. He praised Lopez for her work, noting that he's watched her grow from experiencing youth programming to running a program herself.
"I think the big thing I would say is a big thank you to all the volunteers, who have given up hundreds and hundreds of hours of volunteer time to come and make this program possible," he said. "And to all the funders who gave us money to do this program big and small, from the people who gave us five dollars on Facebook, and to the bigger donors that gave us the seed money to actually buy the food."
The New Haven Pride Center is on Facebook, Twitter, and Instagram. The organization also lists programs and upcoming events at its website. This piece comes to the Arts Paper through the third annual Youth Arts Journalism Initiative (YAJI), a program of the Arts Council of Greater New Haven. This year, YAJI has gone virtual. Read more about the program here or by checking out the "YAJI" tag.