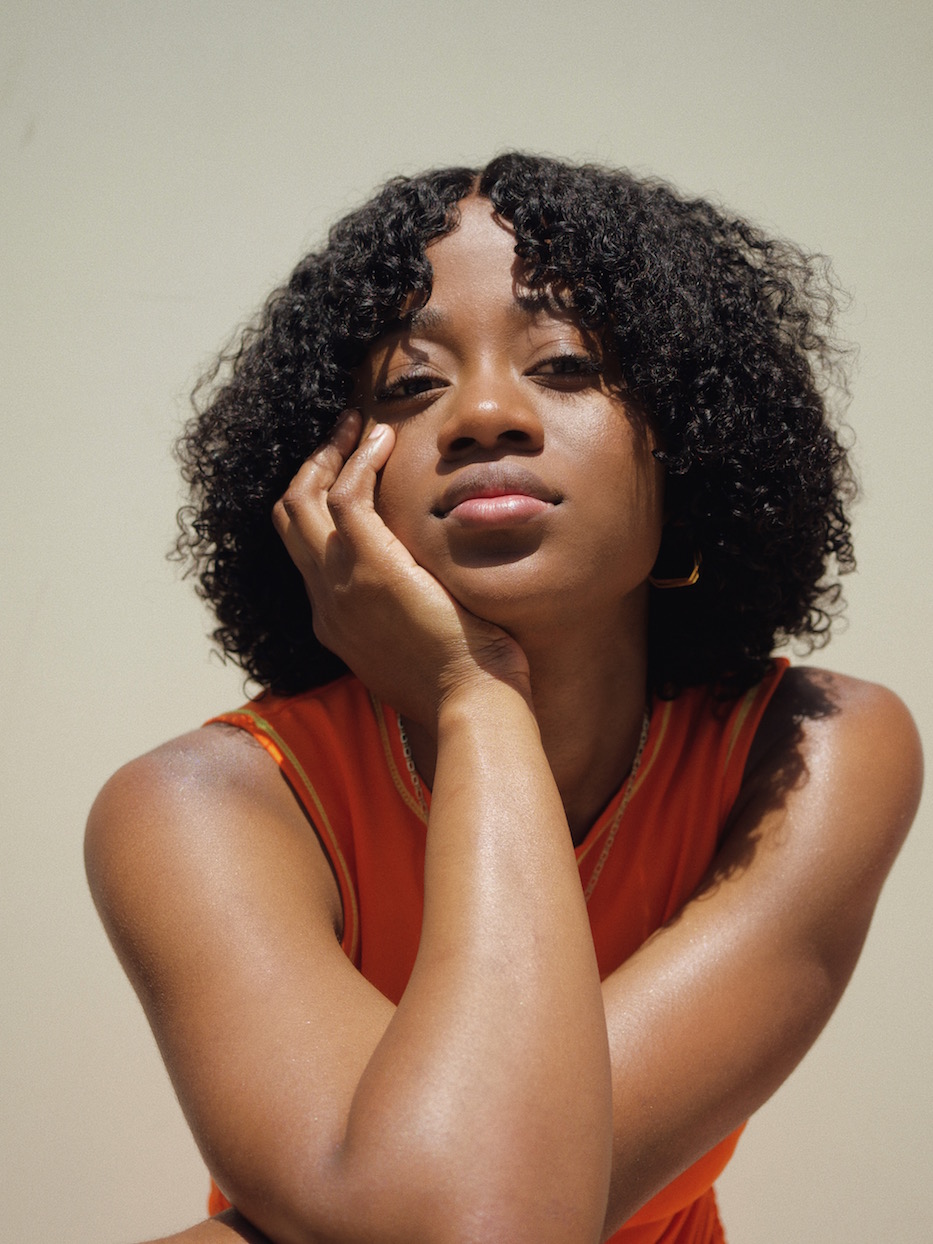 Black-owned businesses | Arts & Culture | Culinary Arts | COVID-19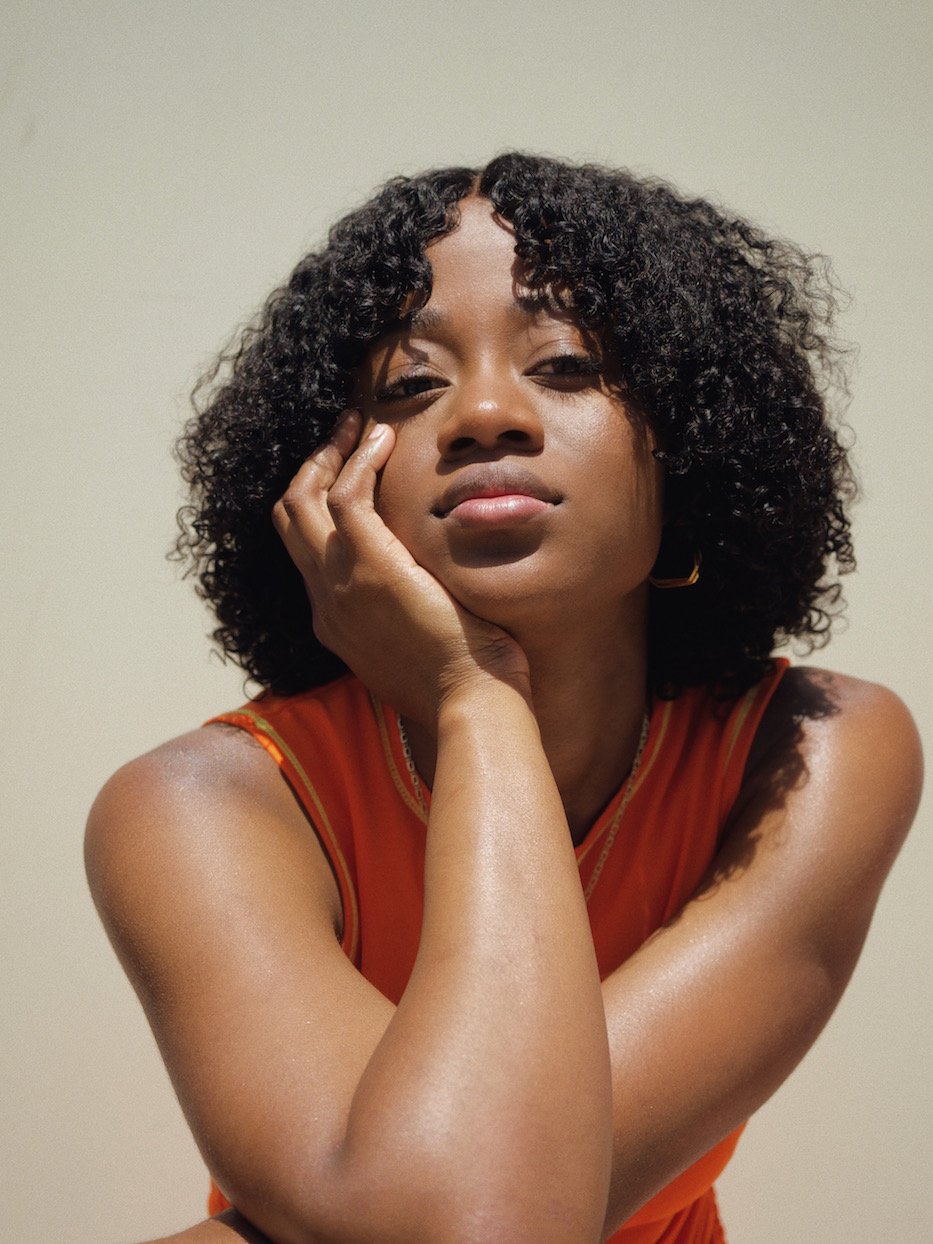 Photos Courtesy of Angel Dahfay.
Angel Dahfay has been experimenting in the kitchen for years. This year, she's growing her home baking business around it—and making sure there's always a side of music to go with what she's serving up.
Dahfay is the founder of Sweets and Sounds, a celebration of baking and music that she has relaunched almost a year into the Covid-19 pandemic. After putting operations on hold temporarily in 2020, she has rebooted the business and started to sell small-batch homemade baked goods that come with a monthly playlist. She is also in the process of applying for a cottage food license that will allow her to expand operations.
"It's been a growing process this past year," she said on a recent Zoom call. "But I think that was needed. I'm excited to show people what I've been working on and what I want to accomplish for this business. And I think people will really like it and really dive into it."
Sweets and Sounds began in November 2018, as an experiment where home cooking met music, film and video, and New Haven's vibrant cultural scene. Originally, Dahfay documented local artists as they cooked in their kitchens, and tried dishes that they had long dreamed about. On episodes titled "Vittles" and "Sweet Talk," she celebrated food with skateboarding mentor Steve Roberts and musicians Trey Moore and Ro Goodwyn. In an interview she did before last March, she and Godwynn made airy, lavender-tinted French macarons. Off camera, Dahfay's easy laugh is audible in some of the final cuts.
"Baking is such a different art form," she said. "It's so complicated. If you're a baker, you're a scientist. So having her be there, and having her try to make the macarons—it was just so much fun. I was like, I think normal people will enjoy watching her try to do these things."
Then Covid-19 hit New Haven. Her work for the New Haven Bank went remote. For close to six months, she said the pandemic put her in a sort of holding pattern. She wasn't baking for anyone. The classes she'd started teaching were no longer possible. She didn't know when life as she knew it would resume. The interviews she had done just months before, maskless and laughing with musicians-turned-bakers in the kitchen, seemed like a distant memory.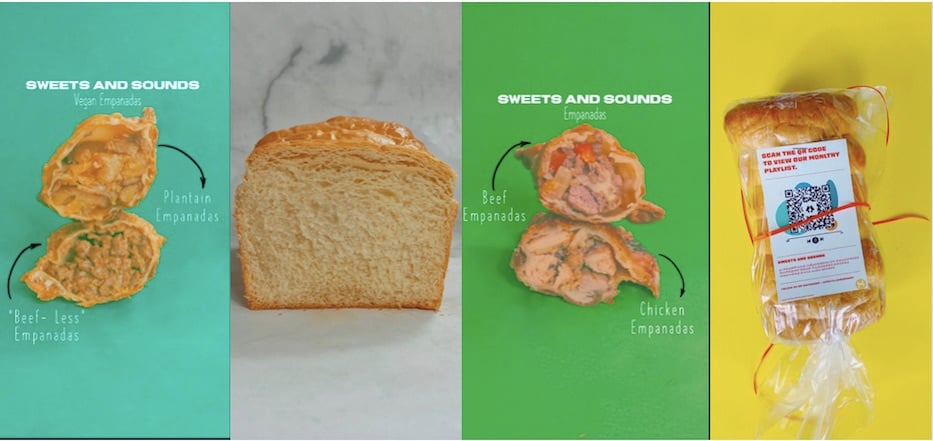 Photos Courtesy Angel Dahfay.
She willed herself to snap out of it by spending time bouncing between the food processor, mixing bowl, and an oven that turned out puffy loaves of bread and gooey cookies. For Dahfay, it was second nature: she has been interested in the culinary arts since she was a kid, watching her mother make magic in the kitchen ("I know I sound biased, but she really is the best," she laughed, her eyes lighting up at the mention of jollof rice).
Back in a New Haven on lockdown, she suddenly had time on her hands. Baking pulled her out of "this funk that I was in," she said.
"I thought, let me try to make the best of it, and not be so depressed about everything," she said. "I was trying to figure out exactly where I wanted to take the business and what I see myself doing in it," she said. "That was a growing time for me, and it was really needed. Because now I know exactly what I want to do with it and where I want to see it go."
She beta tested perfectly browned pastry shells and cookies studded with chocolate chips. She tested beef and plantain empanadas, crackly and crisp on the outside and warm and seasoned in the middle. Then she turned her attention to bread recipes. She daydreamed about veganized versions of an eggy, sweet brioche, experimenting with flax eggs and the chickpea liquid known as aquafaba.
"I felt like a scientist," she laughed as she recalled whipping aquafaba with vanilla extract, apple cider vinegar, sugar, flour, and vegan butter. "The first few times I did it, it didn't rise. And then after I came up with my concoction, it was perfect."
She asked her friends to test it out, doing socially distanced drop offs. Only after both her vegan and non-vegan friends signed off did she consider a product ready for sale.
Dahfay's work on the business has also been guided by her love for music, which plays constantly in her kitchen as she tests and retests recipes. Before the pandemic started, she made a point to see live music across the city and at festivals outside of the state. Now, she makes monthly playlists that run for over three hours. Her customers can access them with a QR code on her food packaging, or by following her on Spotify.
She said that she often spends an entire month coming up with a playlist, which she'll tweak until the last possible moment. With most venues still shuttered due to Covid-19, she thinks of it as something that people can listen to communally, across the distance.
"I'm a big fan of live music," she said. "Having 2020 take that away from us, that was definitely a big part of my thought process. Like: okay, we all can't be in the same place physically hearing all this music. But for me, dropping this playlist and having people all hear it from different parts ... it puts us all together in a way."
Food also consumes her when she's not in the kitchen: Dahfay is a devotee of "The Great British Baking Show" and "Zumbo's Just Desserts'' on Netflix, both of which put home bakers to the test. Three years ago, taught herself to bake by watching YouTube tutorials and following home chefs on Instagram. She has a self-declared obsession with the vegan carrot cake at Edge Of The Woods, which is still on her aspirational baking list.
She said that she's seen a home baking renaissance during the pandemic, as people have embraced no-knead bread and Instagrammable sourdough has taken over the internet.
"A lot of people are in the kitchen baking because it's a huge stress reliever," she said. "Like, making things with your hands and trying to put things together—you're not thinking about nothing else in that moment."
Ultimately, she wants her own storefront, where a bakery can share space with a live performance and event venue. Currently, she does all of her own editing, graphic design, and sound design in addition to cooking. She said that she's also looking toward the next recipe she wants to try, which includes "really really good, fresh bread that just came out the oven."
"This is a work in progress, and I do it because I love it," she said. "I want people to experience certain things when they buy things from Sweets and Sounds. I want people to know that for me, I want people to experience all these things. I want people to enjoy all these foods and especially the songs, the music aspect of it."
Sweets and Sounds is on Facebook, YouTube, and Instagram. Click here to go to the business' playlists on Spotify, Apple Music, and Tidal. Visit the website here.