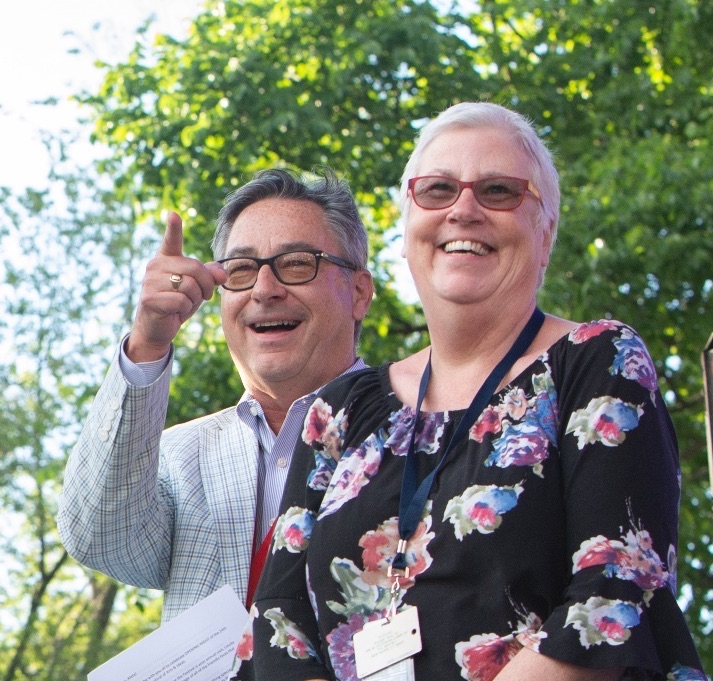 International Festival of Arts & Ideas | Arts & Culture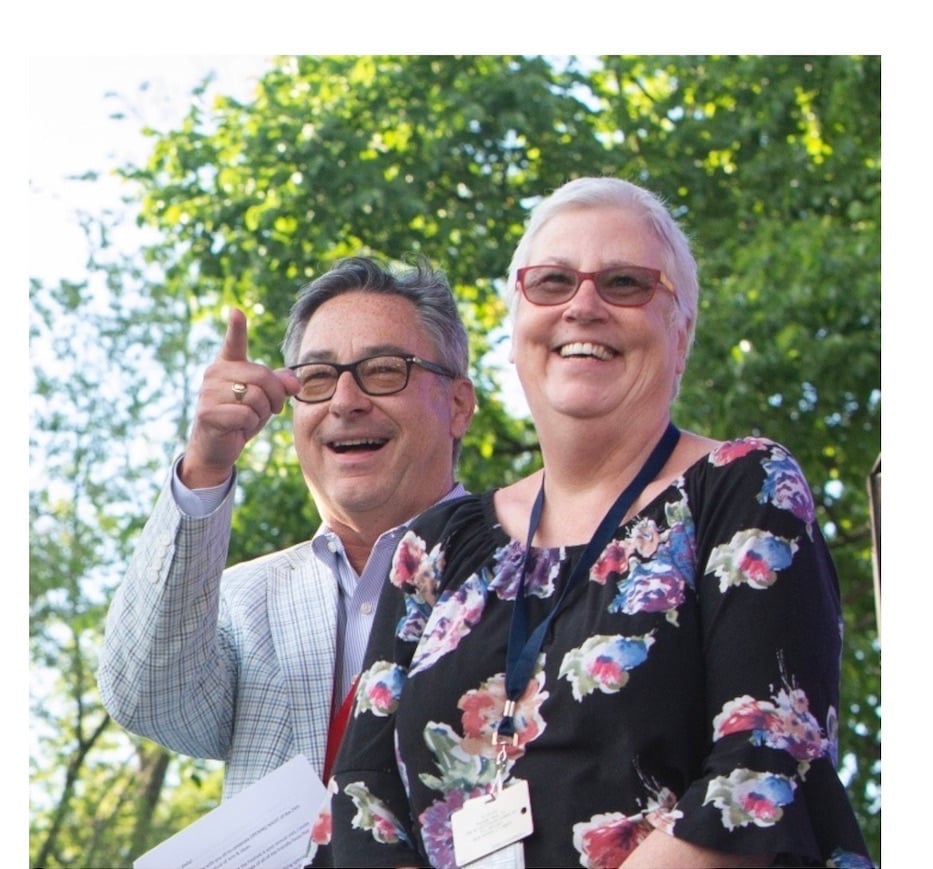 Judy Sirota Rosenthal Photo.
Tom Griggs and Liz Fisher kept the International Festival of Arts & Ideas running through some of its leanest years. Now, they're preparing to say goodbye.
Fisher and Griggs, who have been serving as co-directors of the festival since 2017, announced Wednesday that they will be retiring in 2021. Both plan to remain in their positions through the 25th anniversary season, planned for June 13–27 of next year. After the season concludes, they will remain at the festival through its 26th summer "to ensure a smooth transition of leadership," according to a press release sent Wednesday afternoon.
The search for a new director, which will cover international ground, is set to begin in the coming weeks. It will be led by the Boston-based Arts Consulting Group and its President, Dr. Bruce D. Thibodeau. Most recently, Arts Consulting Group helped bring Artistic Director Jacob Padrón on to lead Long Wharf Theatre.
"On behalf of Board members, past and present, we thank Liz and Tom for their remarkable leadership," said A & I Board Chair Gordon Geballe in a press release sent Wednesday. "Individually and together, their tenures have been marked by keen intelligence, infectious joyfulness, and an extraordinary commitment to delivering the best Festival experience possible year after year for artists and audiences alike."
"We especially appreciate their dedication to implement the Festival's values and the love they have given all with whom they interacted. They are special people and will be missed; we hope we see them at Festivals well into the future."
Fisher first joined the organization as managing director in 1998, two years after the festival began on the New Haven Green. In her tenure as managing director, she watched Arts & Ideas grow from a fledgling experiment with local and regional artists to a multi-week, international celebration of performing arts (and a few funky, unexpected spinoffs), with an added "ideas" component that encouraged discourse and discovery.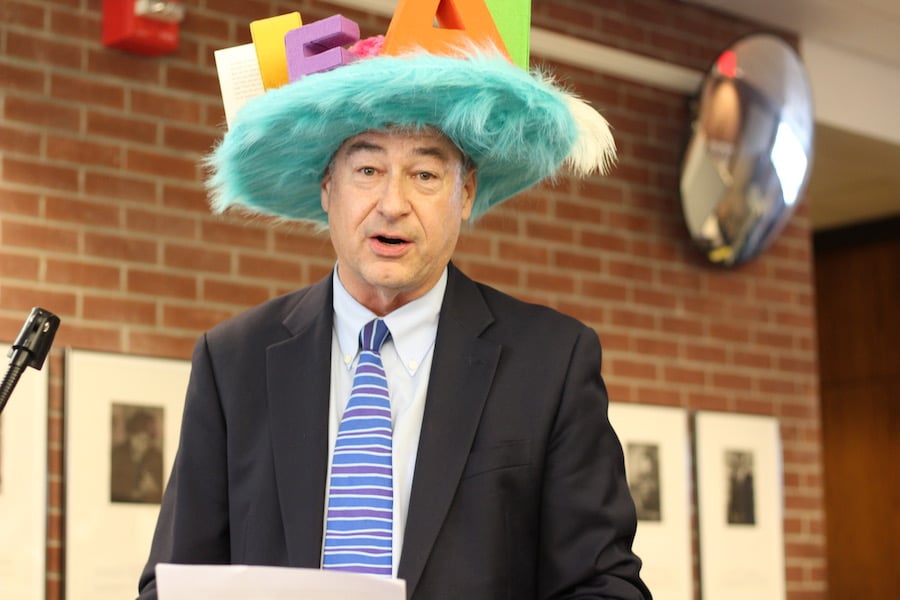 Griggs at the kickoff for the 2018 NEA Big Read. Lucy Gellman File Photo.
In 2014, she and others at the festival welcomed Griggs as director of development, a role in which he has been particularly vocal and supportive of the festival's partnerships with the NEA Big Read, Gateway Community College, and evolving High School Fellowship Program. He and Fisher have served officially as co-directors since 2017; they welcomed Director of Programming Bobby Asher after the departure of Co-Director Chad Herzog earlier this year.
With former Director Mary Lou Aleskie and then Herzog, the two have also guided the festival through years of financial hardship. In 2015, arts organizations across the state watched as their line items were slashed by a total of $3 million under Gov. Dannel Malloy, a drop in funding that had begun with massive cuts to the arts and humanities in 2012. By the following year, the festival had gone from over a million dollars in state arts funding to under $600,000 (in the most recent budget, signed by Governor Ned Lamont in June, it received $414,511).
In the intervening years, they have helped keep it afloat, going back to the festival's local roots while also working to pull in new artists and keep federal funding flowing to the festival.
"Tom and I are at similar stages in our lives and professional careers, and we have been very open with each other as we have considered the next chapters of our lives," Fisher said in Wednesday's press release. "When we both realized we were getting ready to retire, it felt right for us as partners and for the Festival itself to plan to hand off leadership together."
"The Festival has meant so much to both Liz and me personally, not to mention to the hundreds of thousands of Festival audiences from around the world—and our own backyard—and some of the world's most dynamic artists and thinkers," added Griggs in the same press release. "It's thrilling that our last full season will mark 25th Anniversary of Arts & Ideas, and we can hardly wait to share what we have in store!"