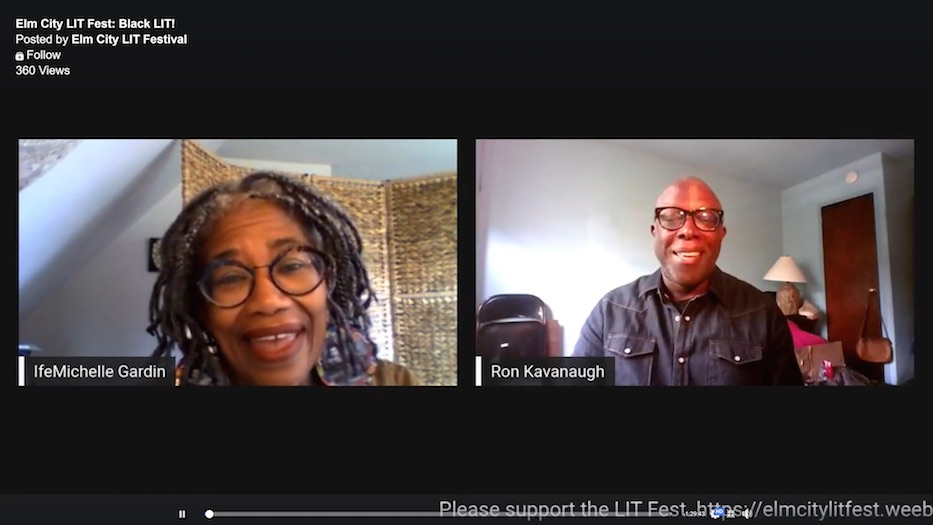 Books | Culture & Community | Arts & Culture | Black Lives Matter | COVID-19 | Elm City LIT Fest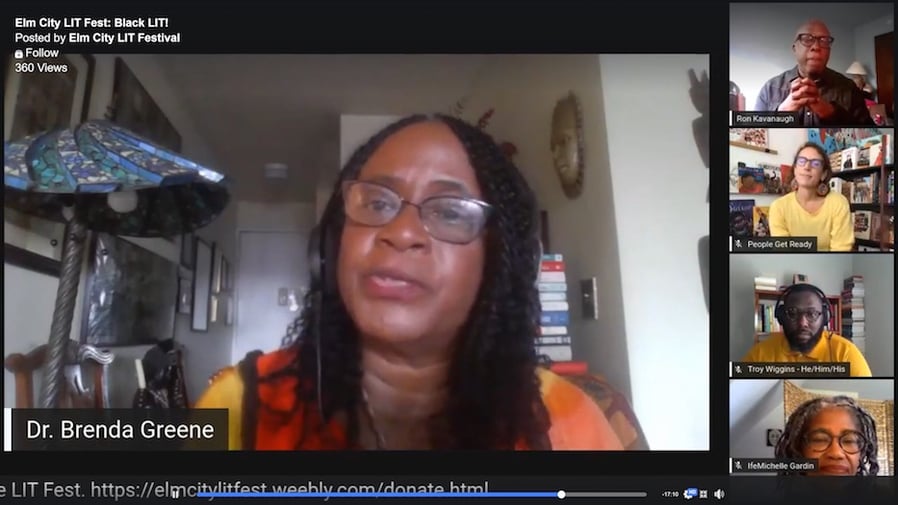 Earlier this month, Octavia Butler's 1993 Parable of the Sower made it onto the New York Times' bestseller lists. Set in 2020, the novel follows a young Black woman named Lauren Oya Olamina as she navigates a world ravaged by climate change, wealth inequality, and tyrannical government.
Maybe Butler's reemergence can be attributed to its timeliness and her predictions of the current moment. But her posthumous rise has one other source— Black-led book clubs, podcasts, and bookstores all of which are fundamental in preserving and advancing Black literature.
Sunday afternoon, a group of Black scholars and writers gathered virtually to discuss Black literature as part of Elm City Lit Fest. The panel included People Get Ready Co-Founder Lauren Anderson, Center for Black Literature Founder and Executive Director Dr. Brenda M. Greene, Literary Freedom Project Executive Director Ron Kavanaugh, and writer Troy Wiggins.
All of them engage with spaces of and for Black literature in their work; Kavanaugh appeared on Elm City Lit Fest's podcast last month to discuss the importance of Black book clubs.
The point of the festival, which was moved online due to COVID-19, was to celebrate and uplift the literary works and artists of the African Diaspora. It was led by IfeMichelle Gardin, a longtime arts advocate who founded the festival last year and has been holding biweekly podcasts. Events, from poetry readings to writers and comics on their craft, were recorded via Facebook Live and are available here.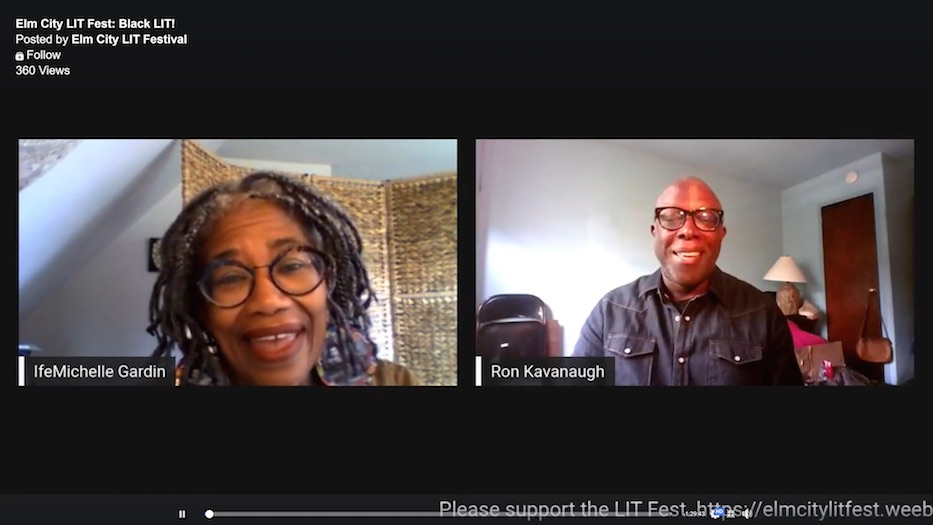 In the beginning, panelists described the importance and history of Black literature from their own perspectives. Greene noted that Black literature, especially in magazines, has historically been about providing a platform to support writers and a call to action for the issues of the time
"Black Literature was founded on the concept of liberation," she said. "Liberate yourself through reading and education."
As the co-editor of FIYAH Magazine of Black Speculative Fiction, Wiggins sees speculative fiction and fantasy to reckon with the breath of Black literature following in the tradition of the Harlem Renaissance.
"It is part of our mission to look back and honor the steps and strides that our literary forebears took on our behalf so that we could be here," he said.
Anderson said she believes Black Literature affirms Black children in their lived experiences, and is often an affirming force more broadly for youth of color. In 2019, she and Delores Williams founded People Get Ready in a little storefront on Whalley Avenue with that mission in mind.
Among pedagogical resources, patrons can find books in multiple languages, with Black, Native, and Latinx protagonists. Many of the shop's authors are also local, and have stopped for readings and signings at the bookstore.
"Our space is a space where you take the minoritized section of a mainstream bookstore and that is all we carry," she said. "There isn't one or two Black stories. There is a multiplicity of stories within every minoritized cultural community."
Greene noted that bookstores and other literary spaces have been fundamental in building Black literary communities, as these venues often supported writers and creatives through book signings or open mic nights. Nkiru Books, one of the longest operating African-American brick-and-mortar bookstores in Brooklyn, pioneered many of these practices as a means to support Black artists and creatives.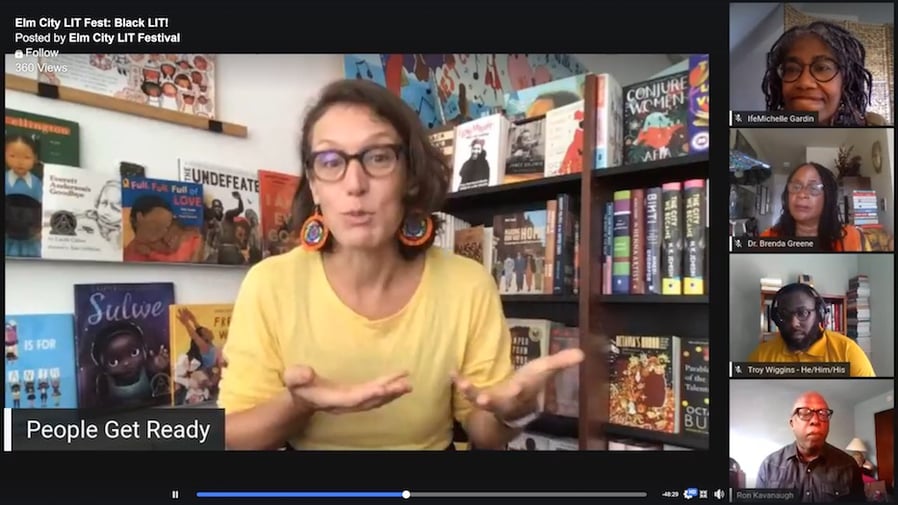 The bookstore experienced a financial crisis in the late 90s, largely due to the impact of gentrification and subsequent hikes in rent. In 1998, a young Mos Def and Talib Kweli purchased the store and transformed it into a nonprofit organization now titled Nkiru Center for Education and Culture. The store still sells books online.
There are 130 documented Black-owned bookstores across the country, including Semicolon in Chicago, Eso Won In Los Angeles, Amalgam Comics in Philadelphia and Mahogany Books in Washington, D.C.
However, Black-owned stores only account for approximately one percent of all bookstores in the country. Even with the increase in stores in the last two decades, Wiggins said, a city like Memphis still doesn't have a Black-owned bookstore in the city. Sixty-three percent of the city is Black.
People Get Ready is one of three Black-owned bookstores in Connecticut. For Anderson, the bookstore serves as both a gathering place and an archive the community can engage with freely. Williams' father was involved with the Black Panther and collected copies of Harambee, a Black newspaper that circulated in the 60s. The store has laminated copies that patrons can pick up and read.
"What an act of pride and love to save them," she said. "Now any kid in the neighborhood can come and hold them."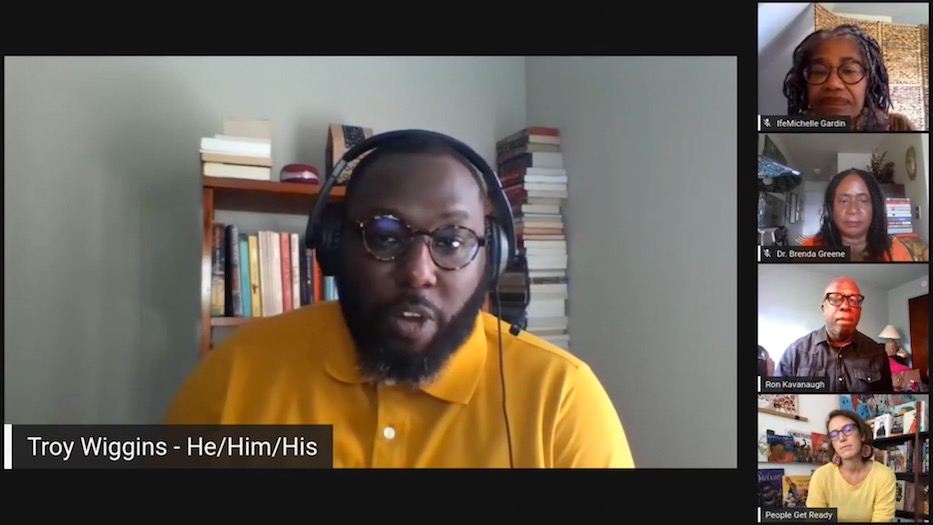 Both Wiggins and other members of the panel believe strongly in a "both and" approach for physical literature and then digitally archiving that same work. He himself referenced a digitized copy of the first issue of FIRE, as he didn't have access to a print one.
"There is a necessity for print materials so that they can be archived digitally and disseminated widely and gain that spread for printed materials," he said.
Despite FIYAH being digital, he still maintains close relationships and partnerships with bookstores in the area to promote the magazine and host gatherings. He said he hopes that restrictions due to COVID-19 are forcing members of the community to reconsider and expand their networks beyond traditional spaces.
"The pandemic has really shown us that we need to figure out what our virtual infrastructure looks like across the strata of people … to integrate into this new landscape that we have where there is a whole lot of potential to engage with one another despite distance in very personal ways."
Now is the time to begin building establishments and coalitions for Black authors across the country, Greene said. The African American Literature Book Club is the oldest and largest, and most popular online bookstore dedicated to Black literature. It is an example of what a consolidated effort could mirror.
After the bookstore comes the issue of how readers—primarily non-Black readers—interact with the work. Kavanaugh addressed the rising popularity of "essential readings on race" and the limited scope of the works, which are often nonfiction and academic in tone.
"These people are flocking to the same 10 books," he said. "They're looking at a list of the New York Times 'woke' books. Sooner or later we're going to have to find more ways to weave in fiction and poetry."
Engaging with social justice texts or theory can often be thorny and complicated for many people, Wiggins said. He believes that fiction can offer a more accessible entry into Black literature. He is also critical of the fact that people often use recommended reading books as a scorecard for their intellect and social awareness.
"Fiction removes that weight from doing that intellectual work," he said. "You situate yourself in the story we're telling, and figure out how you apply this in this fictional work. But it was fictional so you could play with the deeper questions."
Literature festivals, conferences, podcasts, and curriculum changes are deliberate ways to expand the limited scope of what Black literature is to a mainstream, said Greene. She recommended listening to Monica Coleman's podcast on Octavia Butler for those who are reading the parable trilogy.
"We have to find a way to make people aware that these books are for everyone," she said. They're not just for Black readers."
Watch the full discussion in the video above.