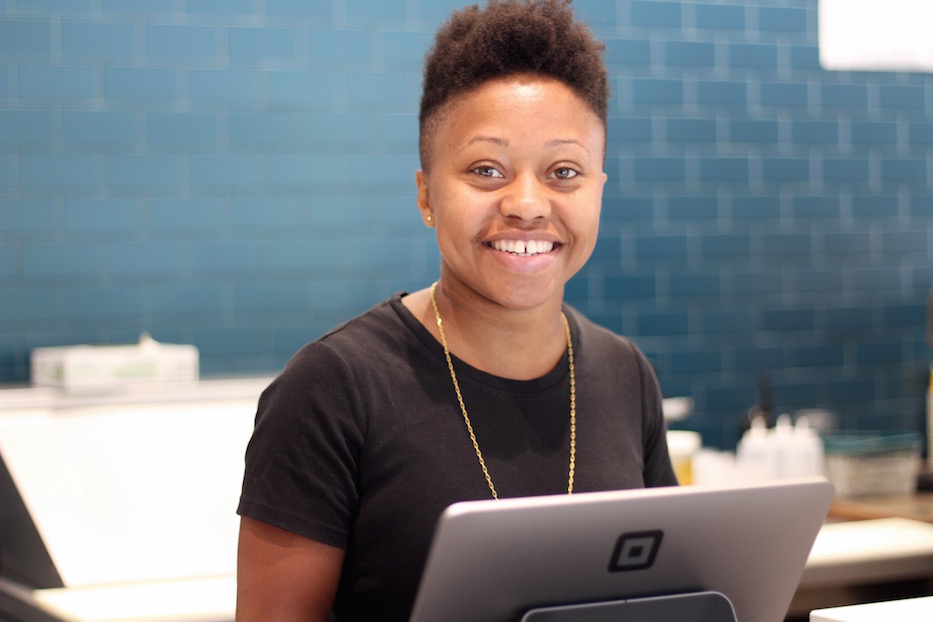 ConnCAT | Culture & Community | New Haven Free Public Library | Culinary Arts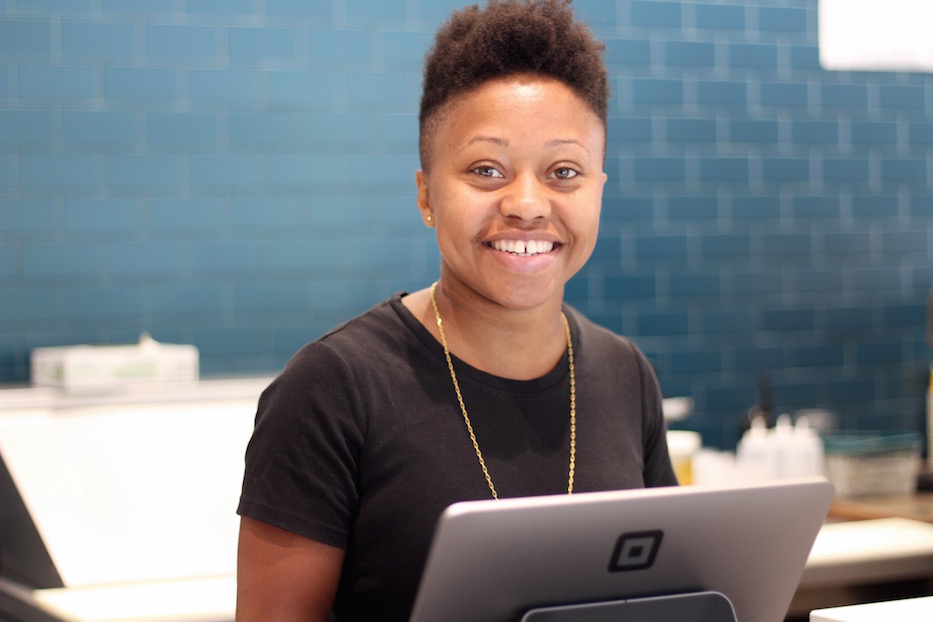 Raven Blake. Lucy Gellman Photos.
The main branch of the public library has a new cafe operator: A Newhallville-based jobs incubator that specializes in the culinary arts.
Welcome to ConnCAT's new Orchid Café On The Green, an extension of its Science Park location at the downtown branch of the New Haven Free Public Library (the previous occupant, Whole G Cafe and Bakery, ended its contract earlier this year). Monday, the cafe soft opened with bright cases of pastries and prepared foods, hot coffee, and a new awning extended over the library's outdoor patio.
"Our mission at ConnCAT has always been to assist community members in their efforts to grow, develop and improve their circumstances," ConnCAT President and CEO Erik Clemons said in a press release Monday morning.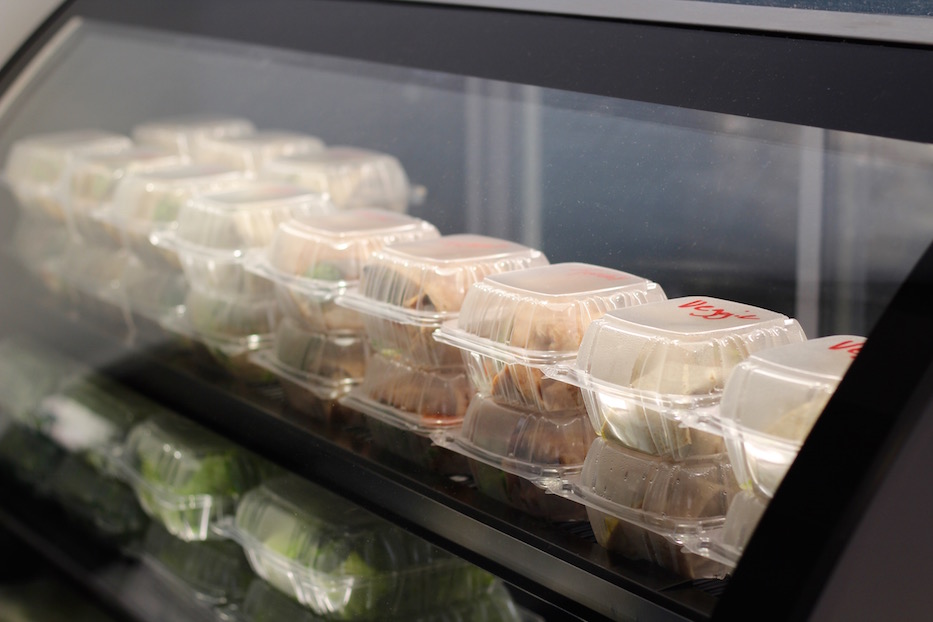 Offerings at the new space include veggie and meat wraps, salads, smoothies, sweets and more.
"Supporting the community with job opportunities, entrepreneurial guidance and authentically welcoming spaces remains at the core of the work we do and we're excited to integrate that work into the long-standing mission of the New Haven Free Public Library," he continued. "This partnership will allow us to deepen our commitment to New Haven while ensuring that community members have consistent access to Orchid's nutritionally rich menu and socially responsible mission."
Currently, the cafe carries sandwiches, wraps and salads prepared daily by ConnCAT Culinary Program grad Tyrone Jones, and sweet treats from Junior's Cheesecake and Bread & Chocolate. Hours mirror the library's; the cafe shuts down 30 minutes prior to the library's final closing of the night. Because the cafe space does not have a kitchen, Jones prepares food at the Science Park location and then it's transported downtown.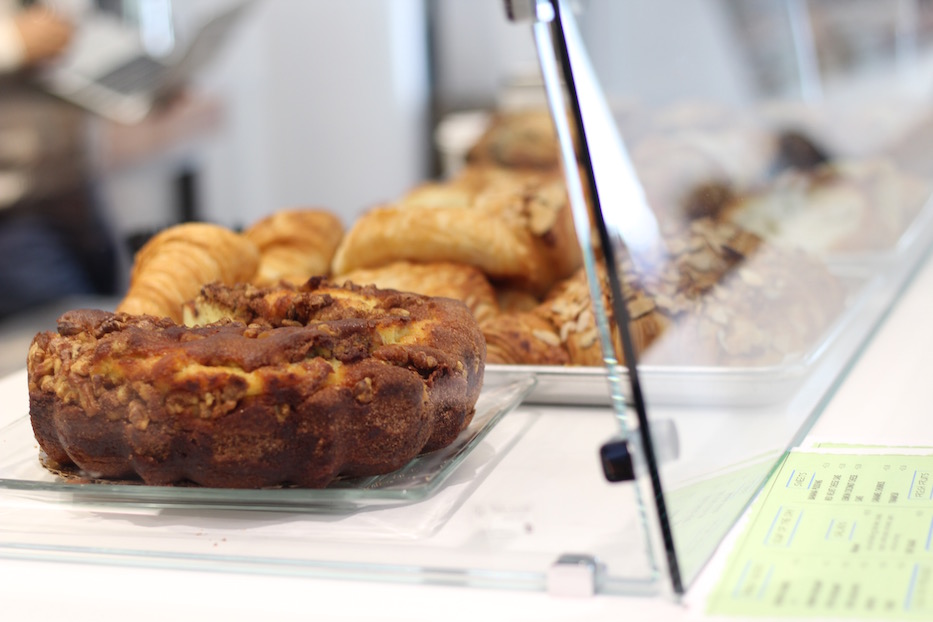 In a press release Monday morning, City Librarian Martha Brogan expressed excitement for the new partnership, noting its alignment with Ives Squared as a hub for innovation, dialogue, and community exchange.
"The café is the social engine of Ives Squared, promoting the exchange of ideas in a convivial and relaxed atmosphere with an inventive food and beverage menu," she said. "With ConnCAT as our partner, we look forward to deepening our programmatic and service collaboration in support of our shared community values."
The partnership is part of ConnCAT's expanding footprint in New Haven, which includes a recent rebranding of the cafe's Science Park location and forthcoming market called Petals in the city's Dixwell neighborhood, both under the ConnCAT subsidiary ConnCORP (Connecticut Community Outreach Revitalization Program).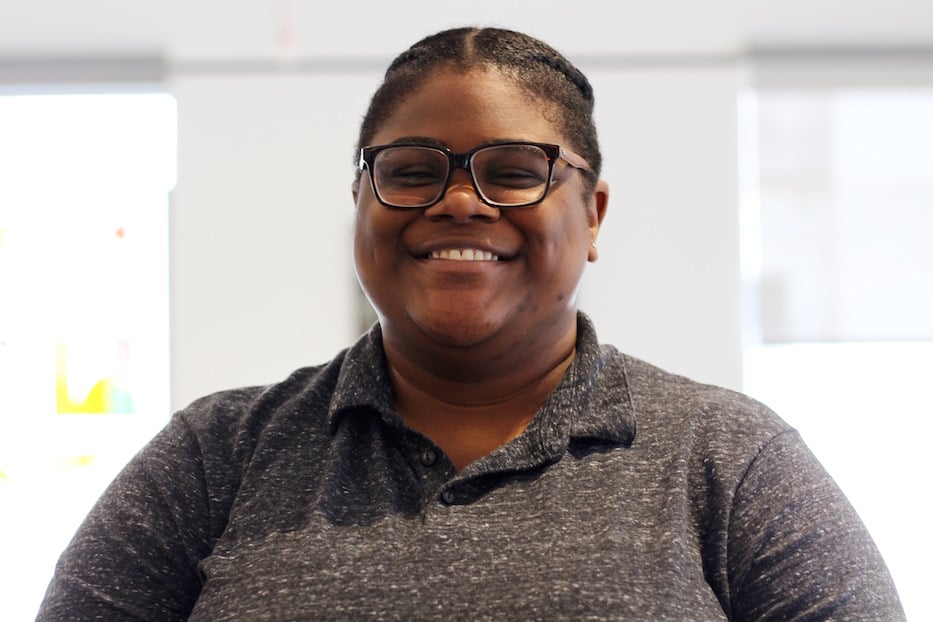 One of the faces visitors to the cafe will be seeing:22-year-old Alexis Lewis, who spotted a job posting for the cafe and wanted to grow her industry skills.
Monday afternoon, ConnCORP Food Operations Manager Raven Blake said she's excited to be open after months of preparation. During the last several week, she and library staff have held a number of focus groups around the menu, heeding calls for vegan and gluten-free options that the cafe is working on providing. With a few other staff members, she will now bounce between the Science Park cafe, the library, and Petals when it opens.
"With the expansion of this second location, we've been fortunate enough to find local talent—[ConnCAT] students and residents who are also passionate about community engagement," she said. "They are able to grow and work on skill sets that they may have in hospitality and food experience."
As he stopped by for a chocolate croissant and black coffee Monday afternoon, Elm City Innovation Collaborative Director Michael Harris said that the partnership feels like a good match for Ives Squared, of which ECIC has been a strong supporter for the past several years.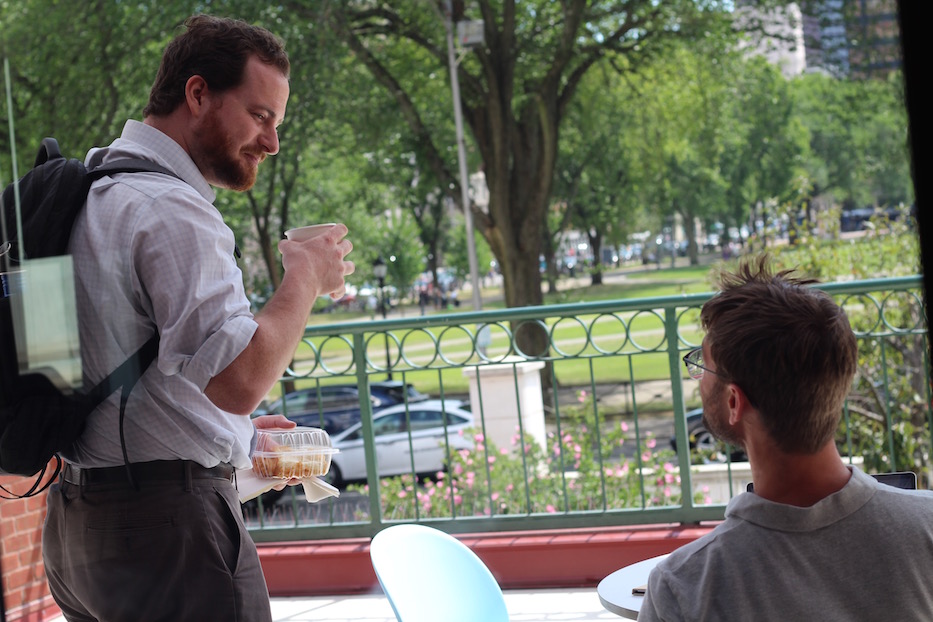 After introducing representatives of the library and ConnCAT to each other earlier this year, he said he's pleased to see the project work out. And to have a place to get croissants—perfectly flaky and just sweet enough, by his estimation—before his meetings at Ives Squared.
"We thought that this was a great model," he said. "This space, with this operator and this awning [on the patio] is for everyone. It's a shared egalitarian meeting space."
Around lunchtime, NHFPL Foundation Director of Advancement Lauren Bisio swooped in to introduce herself to Blake. A new mom, she said that her lunchtime needs are often the last thing she thinks of, which means that she may arrive at work and realize that she hasn't packed something, then have to leave the office for lunch. She predicted that the space will be a favorite among staff—already she's heard culinary chatter among colleagues.
"It's really exciting to have this variety of food choices," she said. She added that there's "clear mission alignment" that makes the cafe feel like a tight fit.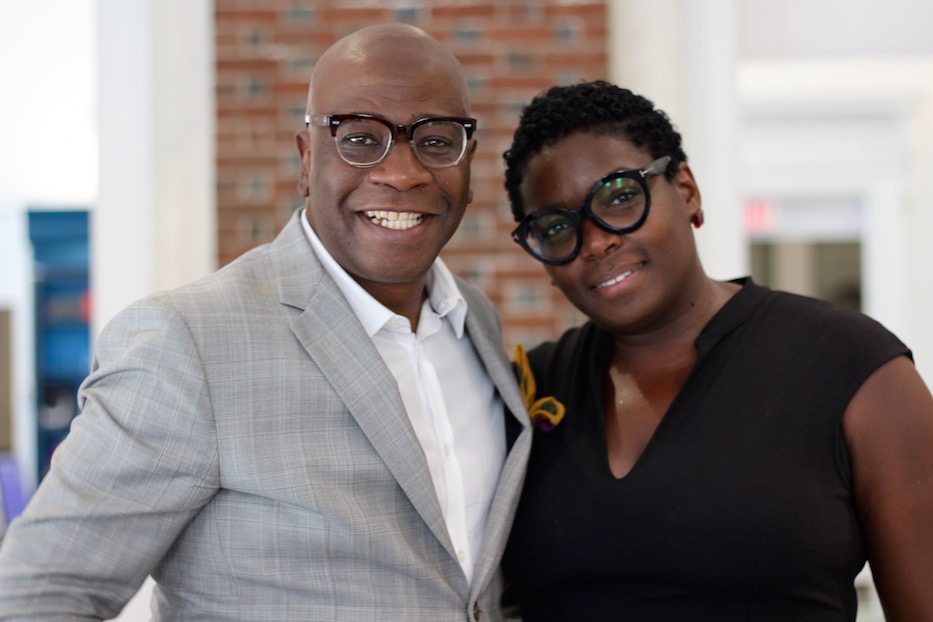 ConnCAT President and CEO Erik Clemons and his wife Sharon, who owns runs Sharon Joy Salon downtown.
Sharon Clemons, who runs Sharon Joy Salon downtown (she also happens to be married to Erik Clemons), said that she was excited to check out the cafe because it also marked her first time in Ives Squared. Typically, she said, she visits the Mitchell Branch in Westville or drops by the Stetson Branch on Dixwell Avenue.
After stopping by for a piece of coffeecake—the only sweet still made in-house by culinary students and grads—she said she was planning to see what else the main branch had in store.
"I love it!" she said. " I didn't even know it existed. It's beautiful, and it makes me want to be here."