---
---
We currently don't have any open grant opportunities at the moment. Please check back again soon!
---
OUR GRANT RECIPIENTS
---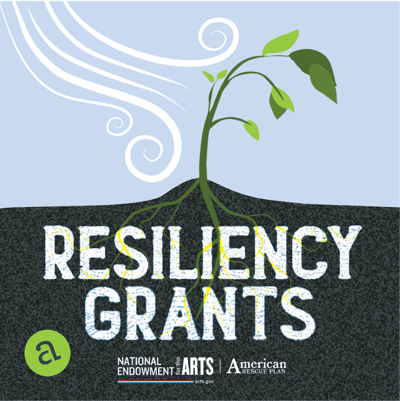 Resiliency Grants
The Arts Council of Greater New Haven with support from the National Endowment for the Arts is pleased to announce that the following 38 local nonprofit organizations received grants ranging from $3,000-$15,000.

This is a total of $255,000 in vital support to nonprofit arts organizations across 15 towns in Greater New Haven. These grants will be used for operations and financial recovery, to boost staffing levels, and create future sustainability.

We are thrilled that every organization that applied secured funding.
---
MEET THE 2021-2022 RECIPIENTS OF THE
GREATER NEW HAVEN CREATIVE SECTOR RELIEF FUND
This fund relaunched in July 2021 with a new focus on economic and racial justice. Selected artists received a $10,000 cash award to support their lives and careers, from childcare to paying off debt, purchasing equipment to hiring collaborators, producing new work to saving for the future. No strings attached.
2021 Recipients
Dymin Ellis, Ro Godwynn, Ruby Gonzalez Hernandez, Ashley LaRue, Lauren "Sun Queen" Pittman, Clifford Schloss, Puma Simone, Vanesa Suarez, VerG, Tia Lynn Waters, Briana Williams, and Tonija Monet Young-Spencer.
Read more about them here.
2022 Recipients
Matthew Abraham, Anika Stewart, Hanan Hameen, and Thabisa Rich.
Read more about them here.
---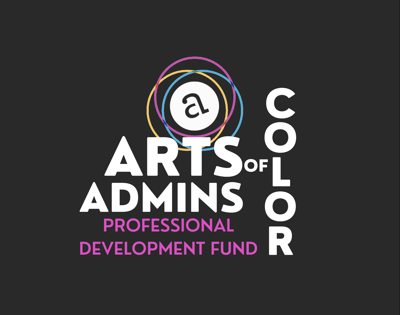 ARTS ADMINISTRATORS OF COLOR PROFESSIONAL DEVELOPMENT FUND
This fund, supported by the Avangrid Foundation, helps to advance the careers of Black, Brown, Indigenous, Asian American, and Pacific Islanders working in the arts industry. Eligible arts administrators, which we define very broadly, can request funding up to $2,500 for professional development activities.
This opportunity will reopen once more dollars are raised!
Arts Admins Supported in 2021
#ThaTeam Podcast | Aaron Rogers | Ashleigh Huckabey | Emalie Mayo | Emmanuel Sorrells | IfeMichelle Gardin | Lauren Pittman | Salwa Abdussabur | Zaneta E Nicholson
---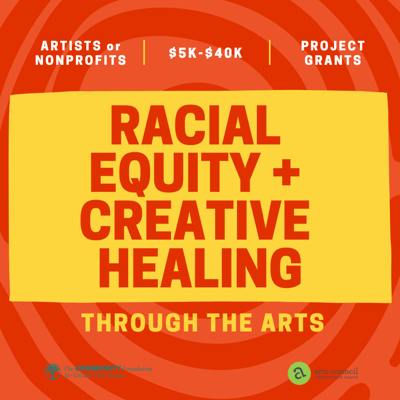 The Arts Council teamed up with the Community Foundation for Greater New Haven for a new project-based grant opportunity that launched in 2021. The goal for the initial year was to respond to the COVID-19 pandemic with cultural experiences that center racial justice, collective healing, and youth development. A Community Advisory Team helped support every step of this process, including the grantmaking decisions.
In 2021 the Advisory Team chose to support seventeen local artists and art projects including a Black film festival, neighborhood jazz workshops, youth podcasting and a platform for local hip-hop artists are receiving funding awards from a new pilot grant program aimed at promoting community healing and racial justice.
2022 application will open in February!
2021 Racial Equity and Creative Healing (REACH) Arts Grant Awards


Amplify the Arts Festival
Applicant/Artist: Karimah Mickens
Two-day Hamden festival with schedule of performances + artists booths showcasing local artists.
Bars On I-95
Applicant/Artist: Bars on I-95
A platform to introduce local artists to the Hip Hop Industry and help local artists showcase their talent plus grow and maintain their fan base.
Black Haven
Applicant: Black Haven
Organize the second Black Haven Film Festival in September 2021 with goal of sustaining as an ongoing annual event.
Black Obsidian Men's Group
Applicant: Eric Rey
Retreat series for folks who identify as men and as Black.
Camp Folklorico
Applicant: Junta for Progressive Action
A free, culturally explorative dance class hosted by Junta for Progressive Action.
The Community Connection Project
Applicant: The Perfect Blend
A weekly series of Saturday workshops festival focusing on the history of jazz and a holiday lights contest engaging the youth of Newhallville to decorate the neighborhood with festive decor.
Global Youth Media Initiative
Applicant: Global Youth Media Initiative
Music and news broadcasting training, mentorship and technical instruction for High school students and young adults.
3 Little Kids (3LK)
Applicant: Ice the Beef
Professional filmmakers will mentor youth actors in the production of a film.
Little Free "Hope & Healing" Lending Libraries
Applicant: Lauren Anderson
Three new free lending libraries in public spaces across the City of New Haven stocked with BIPOC authors. Sites will host a series of readings, activities and book clubs.
New Haven Chinatown
Applicant: Yale-China Association
Regular arts & cultural programming for Chinese families and the production of a mural.
New Haven Pride Center
Applicant: New Haven Pride Center
Expanded racial justice and advocacy programming.
One Village Healing
Applicant: One Village Healing
Wellness and resilience for BIPOC residents in the region.
Orchid Blossom Mural Women's Shelter
Applicant: Kwadwo Adae
A three-story mural of lavender orchid blossoms on the side of the Hillside Family Shelter. Children in the community will be engaged to work collaboratively to paint the bottom.
Places to Go
Applicant: Jisu Sheen
A QPOC artist collective creating an open-source, an alternative interactive web platform working with art and mental health. Providing a platform for youth to express their own ideas about mental health and create building blocks for further iterations of Places to Go.
Playmaking New Haven
Applicant: Emalie Mayo
Playmaking workshops, performance opportunities and mentorship for young artists.
Pod in New Haven
Applicant: #ThaTeam Podcast
New Haven high school students will receive training and guidance on the art of podcasting with the goal of hosting bi-weekly podcasts.

Ubuntu Storytellers
Applicant: Denise Page
Support and pay story artists who identify as black or brown to tell their personal narrative stories for the storytelling concerts.
---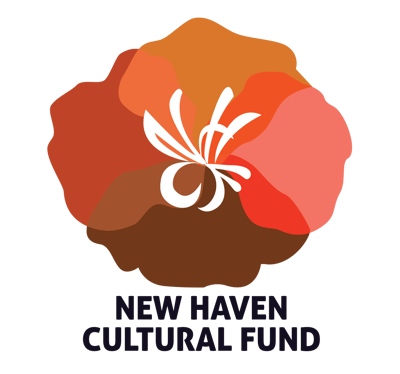 NEW HAVEN CULTURAL FUND
A partnership between the City of New Haven's Department of Arts, Culture, and Tourism and the Arts Council of GNHV with funding from the American Rescue Plan Act.
This fund supported community-based arts and cultural initiatives that have and will continue to take place within the City of New Haven through September 2022.
PROJECTS SUPPORTED IN 2021-22
---
LOCAL & NATIONAL GRANTS
The Bitsie Clarke Fund for Artists (The Bitsie Fund) aims to nourish Greater New Haven's rich arts community by investing in its individual artists. The Fund will help artists realize a creative idea, advance a significant project, or enhance their artistic and/or professional goals in meaningful ways. Access to apply for 2022 grants will be available after May 1, 2022.
The Community Foundation for Greater New Haven is a philanthropic institution that was established in 1928 as the community's permanent charitable endowment. For more than three generations, thousands of donors have built their community endowment by establishing permanent funds or making gifts to existing funds that distribute grants to a broad variety of issues and organizations. Check out their GRANTS.
Connecticut Humanities (CTH) is an independent, non-profit affiliate of the National Endowment for the Humanities. CTH connects people to the humanities through grants, partnerships, and collaborative programs. CTH projects, administration, and program development are supported by state and federal matching funds, community foundations, and gifts from private sources. Check out their GRANTS.
The Connecticut Office of the Arts is the state agency charged with fostering the health of Connecticut's creative economy. Part of the state's Department of Economic and Community Development, the Office of the Arts is funded by the State of Connecticut as well as the National Endowment for the Arts. Check out their GRANTS.
New England Foundation for the Arts (NEFA)'s work is simple: to cultivate and promote the arts in New England and beyond. NEFA's programs support artists across many forms of expression and many geographies, connecting them with collaborators and communities, fueling creative exchange and public discourse, and strengthening the creative economy. Check out their GRANTS.
National Endowment for the Arts is the independent federal agency whose funding and support gives Americans the opportunity to participate in the arts, exercise their imaginations, and develop their creative capacities. Check out their GRANTS.
NewAlliance Foundation is an independent charitable foundation whose mission is to provide financial support to charitable organizations addressing diverse community needs in the arts, community development, health & human services, and youth & education. A segment of their grant making is targeted toward programs which empower people through the development of literacy skills. Check out their GRANTS.
Perrin Family Foundation partners with organizations based in under-resourced communities across Connecticut in order to create environments that support youth as leaders of social change. Check out their GRANTS.
---
GRANT OPPORTUNITIES
Black Artist Fund is an initiative giving money directly to Black artists to combat systemic inequity in art. Nominate an artist here.
Community Foundation for Greater New Haven Small Grants of up to $15,000 to small nonprofit organizations for work that either addresses COVID-19 impacts or advances racial equity. Rolling deadline. Eligibility | Please email Denise Canning for an application.
Community Foundation for Greater New Haven Event Sponsorship is only consider one-day events that adhere to Centers for Disease Control and Prevention (CDC) and State of Connecticut COVID-19 guidelines. Eligibility | Apply Here
The Connecticut Small Business Boost Fund gives small business owners access to flexible funding for capital expenditures and working capital and connects them with support services. It's a personal, equitable approach to lending, because business owners are more than just numbers on a spreadsheet. Small businesses and nonprofits can borrow between $5,000 and $500,000 depending on eligibility and need, and can choose how they spend the money — on equipment, payroll, utilities & rent, supplies, marketing & advertising, eligible refinancing, building renovations and other expenses. Loans are not forgivable. Businesses will need to pay back the full amount of the loan with interest over a 60- or 72-month term. APPLY NOW.
The David Rockefeller Fund aims to foster and embody a more just, creative, and flourishing world. The Fund currently provides support to nonprofit organizations nationally in three program areas: Arts, Criminal Justice, and Environment. The Arts Program focuses on cultivating, showcasing and disseminating the stories of innovative art for social change; Criminal Justice supports bold new ideas and policy initiatives for transforming U.S. detention and incarceration policy; and Environment supports new ideas, initiatives and policy breakthroughs in support of bipartisan U.S. climate leadership. They will review brief 1-2 page letters of inquiry related to our program priorities on a rolling basis throughout the year. Please submit any such letters to LOI@drfund.org.
Public Art Learning Fund for artists across New England. The Public Art Learning Fund aims to strengthen the field of public art in New England by providing professional development support of $500-$2,000 directly to artists. Rolling deadline through Monday, December 19 at 11:59 PM ET. Preview application questions | Learn More | Apply
---
GRANT WRITING RESOURCES FOR NONPROFITS
Arts Finance Resources (AFR) helps build stronger nonprofits. With AFR's assistance, organizations strengthen their financial footing. Budgets become more meaningful, cash flows are maximized, financial operations are stabilized, and reporting is clarified, for your Board and your staff. Check out their sample budget templates.
Crafting Grant Proposals - Best Practices & Strategies is a webinar where Katie Rotramel of the Humane Rescue Alliance and Whitney Brimfield of Spark Point Fundraising talk about Grant Writing 101. This webinar is great for folks who may be new to writing grant proposals and feel nervous or overwhelmed by the process. Katie and Whitney will tackle the foundation fundraising cycle, grant writing basics, and give tips and insight on best practices and strategies to help set your organization up for success.
Free grant writing course From Idea to Funded Project presented by Carnelian is available online https://learninghub.carnelianforchange.com. Registration required for course access and includes course documents, resources and recordings. Additional grant writing assistance with Carnelian is also available.
Grant Writing Basics is a capacity building workshop presented on March 10, 2021 by Jackie Downing, Director of Director of Grantmaking and Nonprofit Effectiveness at The Community Foundation for Greater New Haven.
Grant Writing for Nonprofits: REAL Application Walk-Through (Dreyfus Foundation) is a video where seasoned grant writer Amber Melanie Smith shows how she'd approach writing a grant proposal for the Max & Victoria Dreyfus Foundation.
Writing Effective Grant Proposals: A Nonprofit's Guide by Donorbox. Check out their sample cover letter and sample grant proposal here.
---
---
FISCAL SPONSORSHIP
The Arts Council can help you raise funds for your artistic work by serving as your fiscal sponsor. Fiscal Sponsorship allows you to solicit tax-deductible donations and apply for grants without having a 501(c)3. This program is open to all artists and organizations in every artistic discipline within the Greater New Haven region. There is a 7% administration fee on all funds raised. Applications are accepted on a rolling basis. CHECK IT OUT.
Have a question? We're here to help!