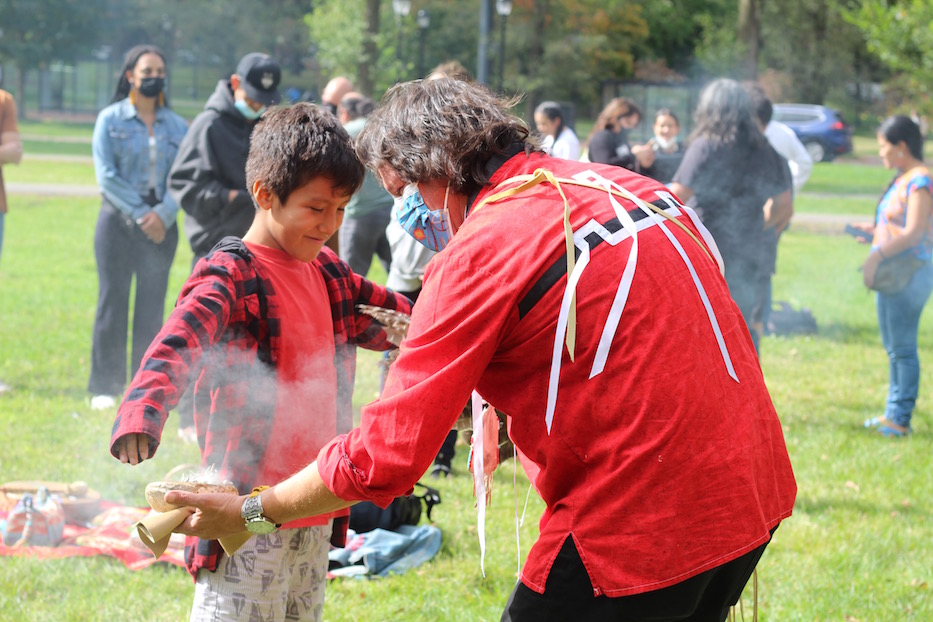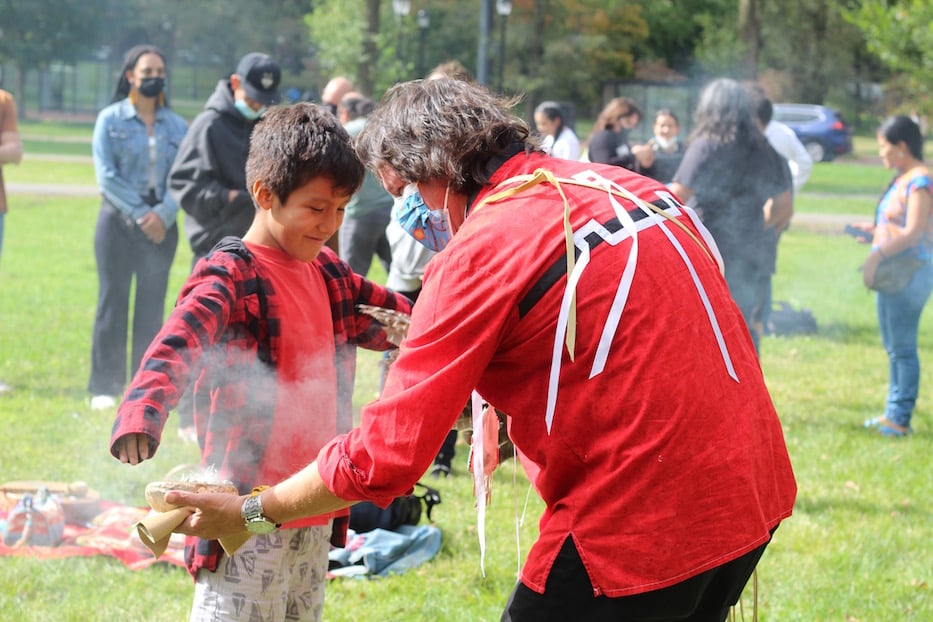 Cosijopii Melchor and Ricky Looking Crow at a ceremony for Indigenous Peoples' Day in October 2021. Lucy Gellman File Photo.
For some readers, today is one of celebration, marked by gathering with both biological and chosen family. For others, including many of the grassroots organizers and activists across the city, it is a National Day of Mourning. For others still, it is both.
Today, the Arts Paper is sharing some works from the archives that both explore the weight and complexity of that history, and bring readers into local Thanksgiving traditions that we have come to love. The hyperlinks lead to articles.
Indigenous Peoples' Day on the Green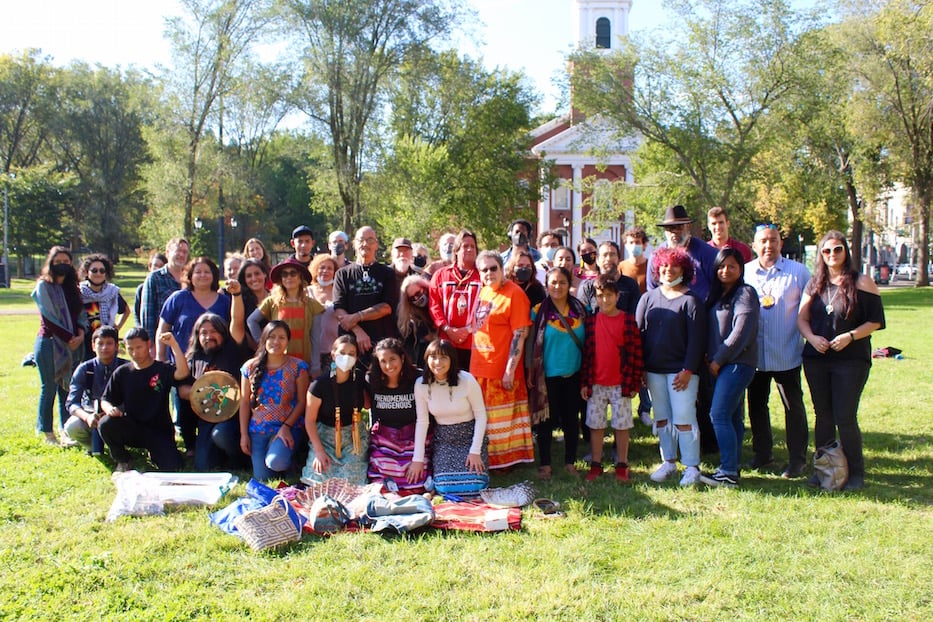 Indigenous Peoples Day 2021 on the New Haven Green. Lucy Gellman File Photo.
In October of this year, organizer Norm Clement led a celebration of Indigenous Peoples' Day on the New Haven Green, in what has become a multi-year push (read about 2020 here) for greater recognition in New Haven and Connecticut. The City of New Haven does not yet recognize Indigenous Peoples' Day; alders voted on "Italian Heritage Day" instead last September.
Last year, the opportunity to gather came months after the city's decision to remove the statue of Christopher Columbus in Wooster Square. This year, it came months after the Elicker-appointed Wooster Square Monument Committee voted to replace that statue with a new monument of an Italian immigrant family from sculptor Marc-Anthony Massaro.
Last year, the city's Board of Education, which recognizes Indigenous Peoples' Day, also voted to change the name Christopher Columbus Family Academy on Blatchley Avenue. This year, it changed the name officially to Family Academy of Multilingual Exploration (FAME).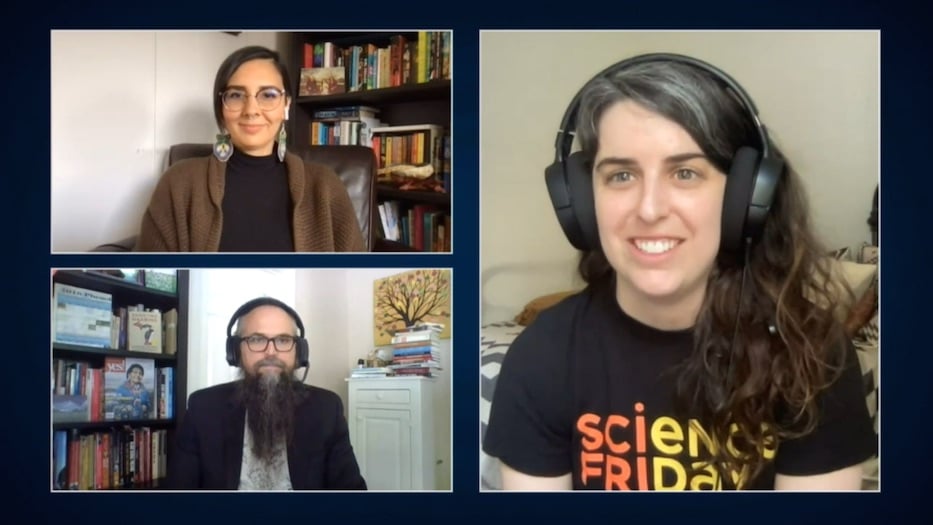 In June of this year, the International Festival of Arts & Ideas presented "Listening to Earth: Indigenous Wisdom and Climate Futures." A panel discussion hosted by Science Friday's Diana Montano, it featured Eriel Deranger, a member of the Athabasca Chipewyan First Nation and executive director and co-founder of Indigenous Climate Action, and University of Michigan Professor Kyle Whyte. Whyte is a member of the Citizen Potawatomi Nation and professor of environment and sustainability. Read the article from reporter Adrian Huq here.
In summer 2020, six Native artists gathered virtually for "Stories, Sovereignty, and Imagining Forward" on YouTube, Vimeo and Facebook Live. The panel was part of this year's 25th annual theInternational Festival of Arts & Ideas, which went completely online in the midst of the COVID-19 pandemic. Read it here.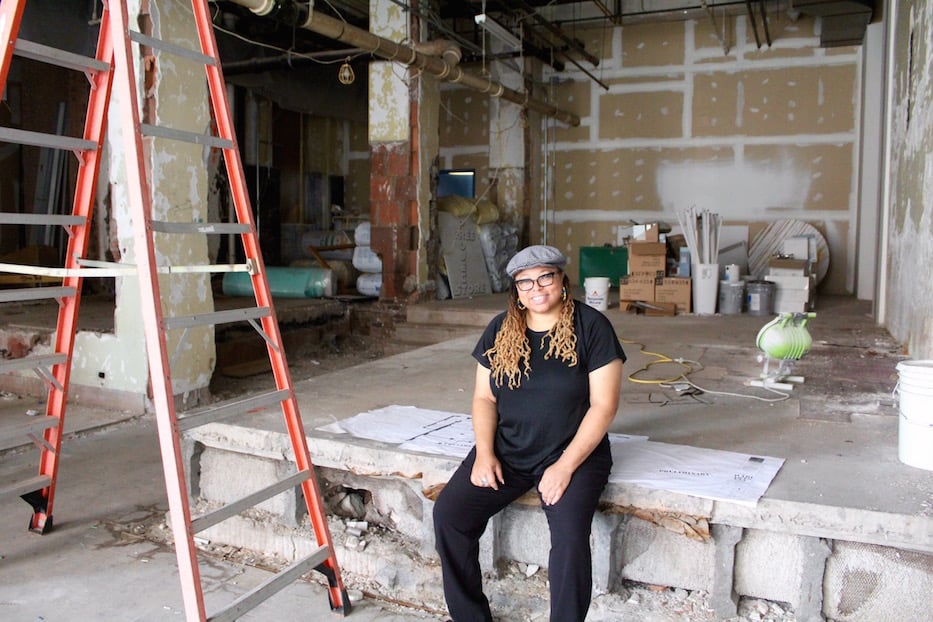 Lucy Gellman File Photo.
In September of this year, artist Kim Weston invited the Arts Paper into Wábi Gallery, a nascent 1,994 square foot arts incubator at 124 Court St. in downtown New Haven. As the physical space waits for construction work, asbestos remediation and zoning approval, the gallery has launched online with youth mentorship opportunities. For the artist, who was named a 2021 Connecticut Arts Hero, it's a way to give back to the city that has nurtured her work for two decades. Read about it here.
It is part of a career dedicated to education and mentorship. In early 2020—before Covid-19 was a word people recognized instantly—Weston assembled 15,000 prayer bundles to honor the 15,000 Indigenous women and girls who have been reported missing and murdered between the U.S. and Canada in the last three decades. Read about that here, and read a profile of her here.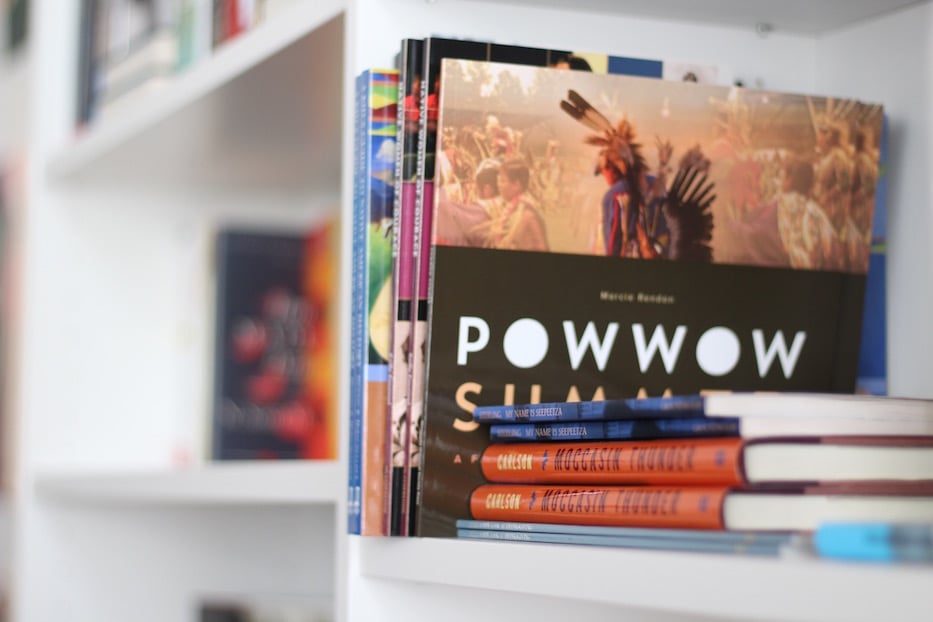 Lucy Gellman File Photos.
No one has recommendations for this day like a local bookstore committed to anti-racism and social justice. In this piece from November 2019, People Get Ready co-owner Lauren Anderson writes:
"Thanksgiving should be a time for reflection, contemplation, and connection. These selections are ones that we have found helpful when it comes to cultivating a historically situated and place-based sense of gratitude, especially for the generations that have come before, that have fought for justice, and that will continue long after we have gone."
Read it here.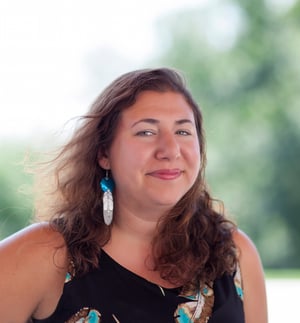 In this piece from the early days of the Arts Paper, writer Rachel Sayet takes her own schoolteachers—and her readers—to task as she explores Indigenous foodways and the Thanksgiving myth.
Or as she begins: "I remember many an argument with history teachers growing up, trying to explain to them that Columbus did not discover 'America,' starting as early as the first grade." Read it here.
In 2017 (our first year online!) Global Local Gourmet Founder and Chef Nadine Nelson Nelson talked to the Arts Paper about how cooking jerk turkey in her kitchen is an homage to her diasporic roots and to Black Thanksgiving traditions she's observed since moving to the United States. Read it here.
Last year, beloved Hill-based chef Sandra Harris-Pittman traced her lifelong love for and admiration of her mother's cooking to a new seasoning that she rolled out in time for the holiday season. In it is a dash of paprika, a sprinkle of sea salt, powdered garlic, and over three decades of New Haven history. Read about it here.